Episode #74:

Secrets to Retaining Volunteers Revealed
In this episode, Tobi delve into the crucial topic of volunteer retention. As the pandemic has left many feeling tired and exhausted, people have become more selective in how they spend their time. They are searching for meaningful experiences that align with their priorities. So, how can organizations create volunteer opportunities that are resilient, healthy, and purposeful?
Let's explore the importance of creating a sense of belonging and providing sufficient space and secure storage for volunteers. In addition, we dive into the significance of offering the necessary tools, such as working laptops and computers, along with the essential training and support for their use.
We'll also discuss the use of surveys to assess the level of support provided by organizations, helping to uncover any areas for improvement. What are the reasons why individuals discontinue volunteering, and how can organizations address them? We examine the correlation between changes in personal circumstances and a decrease in overall satisfaction with the volunteering experience.
Retaining
Volunteers
– Dissatisfaction and a Lack of time 
One key insight we explore is the correlation between dissatisfaction and a lack of time due to changing personal circumstances. It is vital for organizations to be understanding and accommodating during these times.
According to an insightful study conducted by NCVO called the Time Well Spent Study, there has been a slight decrease in overall satisfaction with the volunteer experience, dropping from 96% in 2018 to 92% in 2022. This drop could potentially be linked to changes in personal circumstances and a lack of time. It is crucial to understand and adapt to these shifting circumstances to ensure volunteer satisfaction remains high.
Retaining
Volunteers
–

Sense Of Belonging
One of the key factors in retaining volunteers is creating a sense of belonging. People are more likely to stick around and invest their time if an experience feels good and fosters a supportive community. Make sure you have sufficient space and secure storage for volunteers to perform their tasks effectively. Providing them with the necessary tools, such as a working laptop or computer, is also crucial. Remember, offering training and ongoing support for volunteers using technology is essential to ensure they feel confident and included, rather than leaving them to figure it out on their own.
Retaining

Volunteers

– Show Highlights

00:29.40  Tobi intro the episode on the topic  secrets to retaining volunteers

02:09.30  Why does retention matter in the first place

05:15.80  What drives volunteer satisfaction

13:14.00  Key take aways from the Time Well Spent study about volunteer satisfaction

18:01.70  Things that are affecting satisfaction levels according to the Time Well Spent study

24:55.40 What can we do to improve volunteer satisfaction + retaining volunteers
Retaining

Volunteers

– Quotes from the Episode

"Creating a sense of belonging is crucial, as people will not stick around if an experience doesn't feel good."

"Having sufficient space and secure storage for their work is important for volunteers."

"Offering training and support for volunteers using computers is essential, rather than leaving them to figure it out on their own."

"A sink or swim training approach is not considered high organization support."

"Using a liquor scale of one to six, volunteers can rate how well they feel supported and provide feedback on their rating."

"Nurturing relationships is key to retaining volunteers."
Want More? Check out Our Time + Talent Podcast!

Whether you're looking for solutions, inspiration, or just want to hear what others are doing to successfully engage volunteers, Time + Talent is the podcast for leaders of volunteers.
Co-hosts Tobi Johnson, MA, CVA and Jennifer Bennett, CVA bring you uplifting and insightful conversations with thought leaders and volunteer management practitioners who are redefining their roles, and the roles of volunteers.
About the Show
Nonprofit leadership author, trainer, consultant, and volunteer management expert Tobi Johnson shares weekly tips to help charities build, grow, and scale exceptional volunteer teams. Discover how your nonprofit can effectively coordinate volunteers who are reliable, equipped, and ready to help you bring about BIG change for the better.
If you're ready to ditch the stress and harness the power of people to fuel your good work, you're in exactly the right place!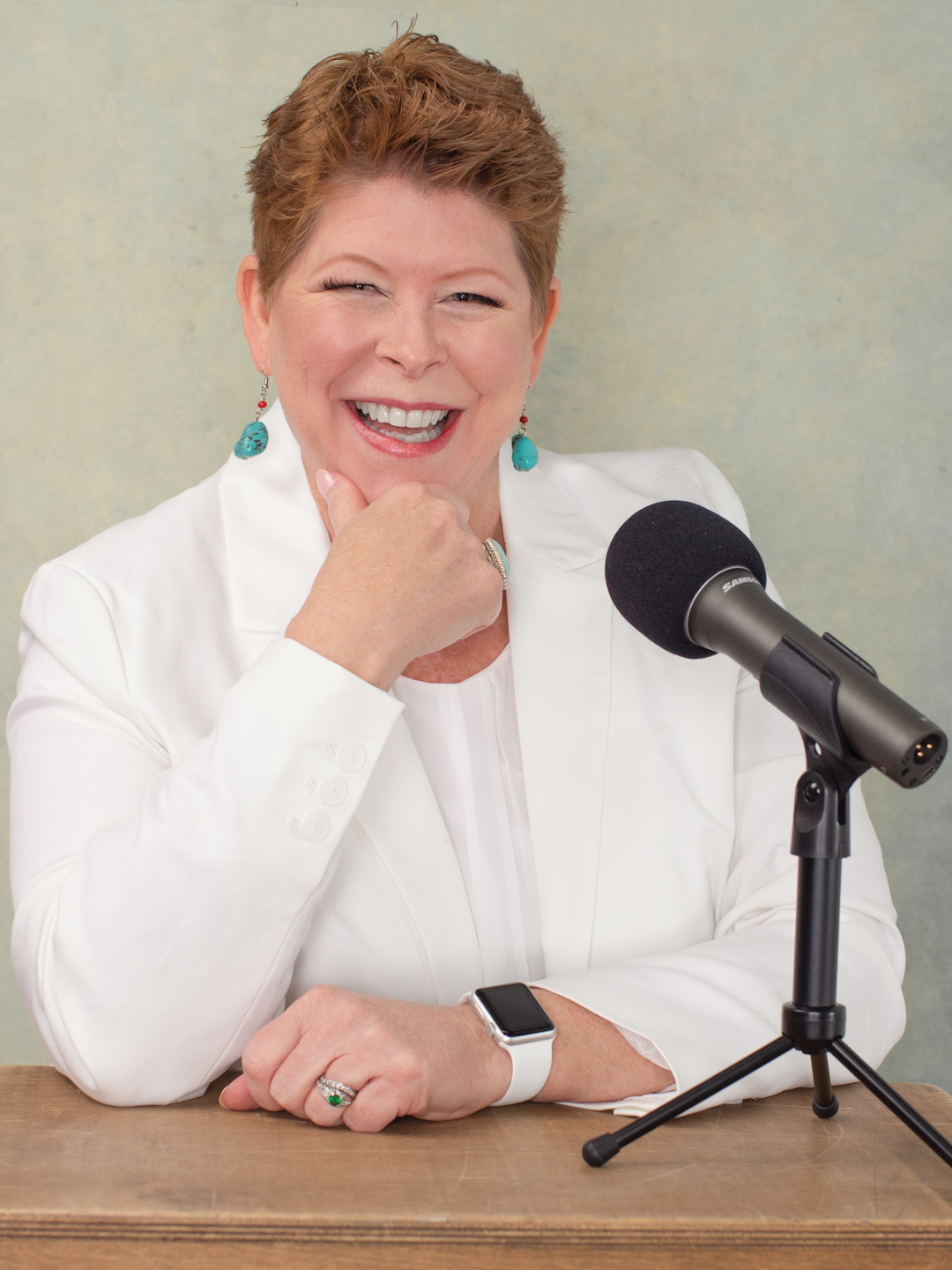 Contact Us
Have questions or suggestions for the show? Email us at wecare@volpro.net.
Rate, Review, & Follow Us on Apple Podcasts
If you love the content Tobi shares on the Volunteer Nation podcast, consider rating and reviewing the show! This helps us reach more people – and help more good causes just like yours – successfully engage enthusiastic, dedicated volunteers with less stress and more joy.
Click here, scroll to the bottom, tap to rate with five stars. Then, select "Write a Review" and let us know what you loved most about this episode!
Also, if you haven't done so already, follow the podcast so you don't miss a thing. Follow now!
Subscribe to ProNews: Our Weekly Resource Roundup
If you'd like to stay up to date on all new podcasts, blogs, freebies, and deals posted on our Tobi Johnson & Associates and VolunteerPro websites, subscribe to our weekly ProNews newsletter.
Every Wednesday, we'll send you a digest of our freshest content, plus a bonus! Once you confirm your subscription, you'll get our [Free eBook] The New Volunteer Manager: The First 90 Days.