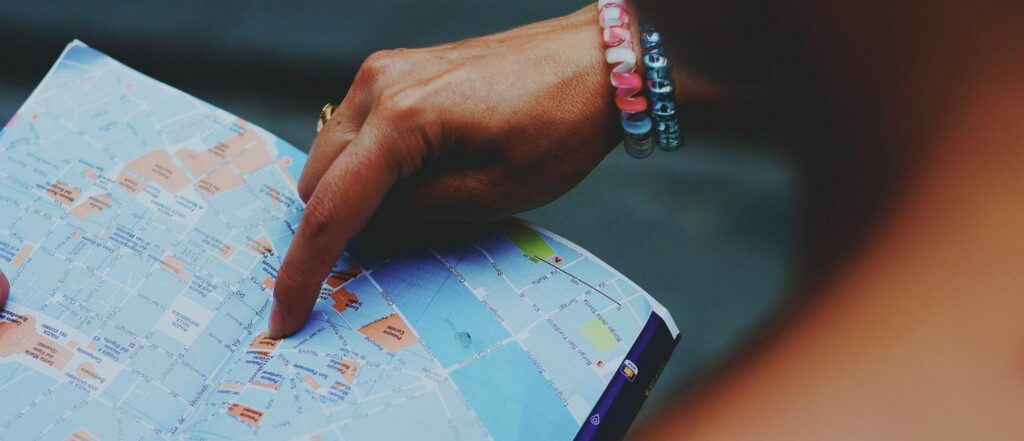 Episode #019:

Improve the Volunteer Experience with a Journey Map
In this week's podcast, Tobi breaks down the steps to create the ideal journey map for your volunteers, and explains how this map can improve the overall volunteer experience for your team.  
Examine Your Current Volunteer Experience
Originally used by businesses to improve customer service, journey mapping can also be applied to improving the volunteer experience of onboarding, training, and serving within your organization.    
Journey mapping is a way of becoming a more purposeful architect of the volunteer experience. The process starts by identifying the key steps in your process and when you are most likely to lose volunteers.  
In addition to improving the overall volunteer experience, journey mapping can also help you pinpoint and address issues that may eventually lead to volunteer turnover.  
How Journey Maps Affect Volunteer Experience
Journey mapping invites you to walk in your volunteer's shoes and view the entire volunteer experience through their eyes.  
From your volunteer's perspective, examine whether your onboarding feels smooth and seamless, or hurried and incomplete. What informational and emotional needs does your current process meet for new volunteers, and where are areas of needed improvement?  
By reviewing your process through the lens of a volunteer's journey through it, you can more easily see ways to adjust and modify the steps to refine the volunteer experience.   
Why Volunteer Experience Is Important  
Volunteer experience is directly related to volunteer job satisfaction, retention, recruitment, and your organization's reputation as a great place to serve. It is incredibly important to provide a quality experience in order to meet your organization's most important goals. 
As a leader of volunteers, it is also your obligation to provide a quality volunteer experience to those passionate and energetic individuals who believe in the mission of your organization and choose to donate their valuable time and talent in service to it.    
Highlights from this Episode
00:15:14 Tobi starts the episode by sharing a recent experience with air travel, and how the overall experience was improved or impaired by all the micro steps, or touch points, along the way.  
00:02:52 Tobi introduces you to the idea of journey mapping and how it can help your volunteer experience. 
00:06:12 Journey mapping is a team sport, and Tobi gives suggestions on who you might invite to participate in creating one (or more) for your organization. 
00:07:31 Tobi explains how to start with journey mapping (hint: it starts with a wall, some markers, and a bunch of post-its)  
00:07:56 Step #1 is brainstorming all the touch points for volunteers and making columns with each point across the top of the map. 
00:08:24 Step #2 is creating rows under each column with emotional needs, information needs, barriers and gaps, team tasks, and improvements you can make to their experience at each step of the way. 
00:09:10 Tobi defines informational needs and gives some sample questions. Where do they get confused or stuck? What specific information do they need at what step? What will keep volunteers progressing?  What information, benefits, values, etc. will help them move forward? 
00:10:08 Tobi defines emotional needs, and gives sample questions. What fears and uncertainties does the volunteer face? What excites them? 
00:11:12 Tobi continues with barriers and gaps, and encourages you to gather information from newer volunteers with some of these sample questions: What's missing right now from the process for the volunteer? For the team? What language or jargon does the volunteer not understand?  What gets in the way of successful engagement? 
00:14:20 Tobi gives the next step in journey mapping: team tasks and gives sample questions you can ask yourself and your team. What are your co-workers and volunteer leaders doing at each step of the way?  Who does the volunteer come into contact with? 
00:15:14 Tobi shares the final row in your journey map: improvements. This is where you and your team use all the information gathered so far to discover where improvements to the volunteer experience can be made across all the steps in the journey.  
Quotes from this Episode
"So many different stages to our journeys. What if though, every one of these steps in that journey was improved? What if even half of them were?"   
"Every experience has a beginning and an end. It has a journey. it's populated by touch points with others…in person, digital, over the phone. At each step, we have both emotional and informational needs. If we take the time to understand these and make micro improvements, we can make great strides in improving an experience exponentially."  
"You have a lot more control over how a volunteer experiences their time with your nonprofit, and it's really good to think about the building blocks. What tweaks can I make to make this experience a wow experience?"  
"By taking the time to walk in your volunteer shoes, you can better understand what they're going through." 
Want More? Check out Our Time + Talent Podcast!

Whether you're looking for solutions, inspiration, or just want to hear what others are doing to successfully engage volunteers, Time + Talent is the podcast for leaders of volunteers.
Co-hosts Tobi Johnson, MA, CVA and Jennifer Bennett, CVA bring you uplifting and insightful conversations with thought leaders and volunteer management practitioners who are redefining their roles, and the roles of volunteers.
About the Show
Nonprofit leadership author, trainer, consultant, and volunteer management expert Tobi Johnson shares weekly tips to help charities build, grow, and scale exceptional volunteer teams. Discover how your nonprofit can effectively coordinate volunteers who are reliable, equipped, and ready to help you bring about BIG change for the better.
If you're ready to ditch the stress and harness the power of people to fuel your good work, you're in exactly the right place!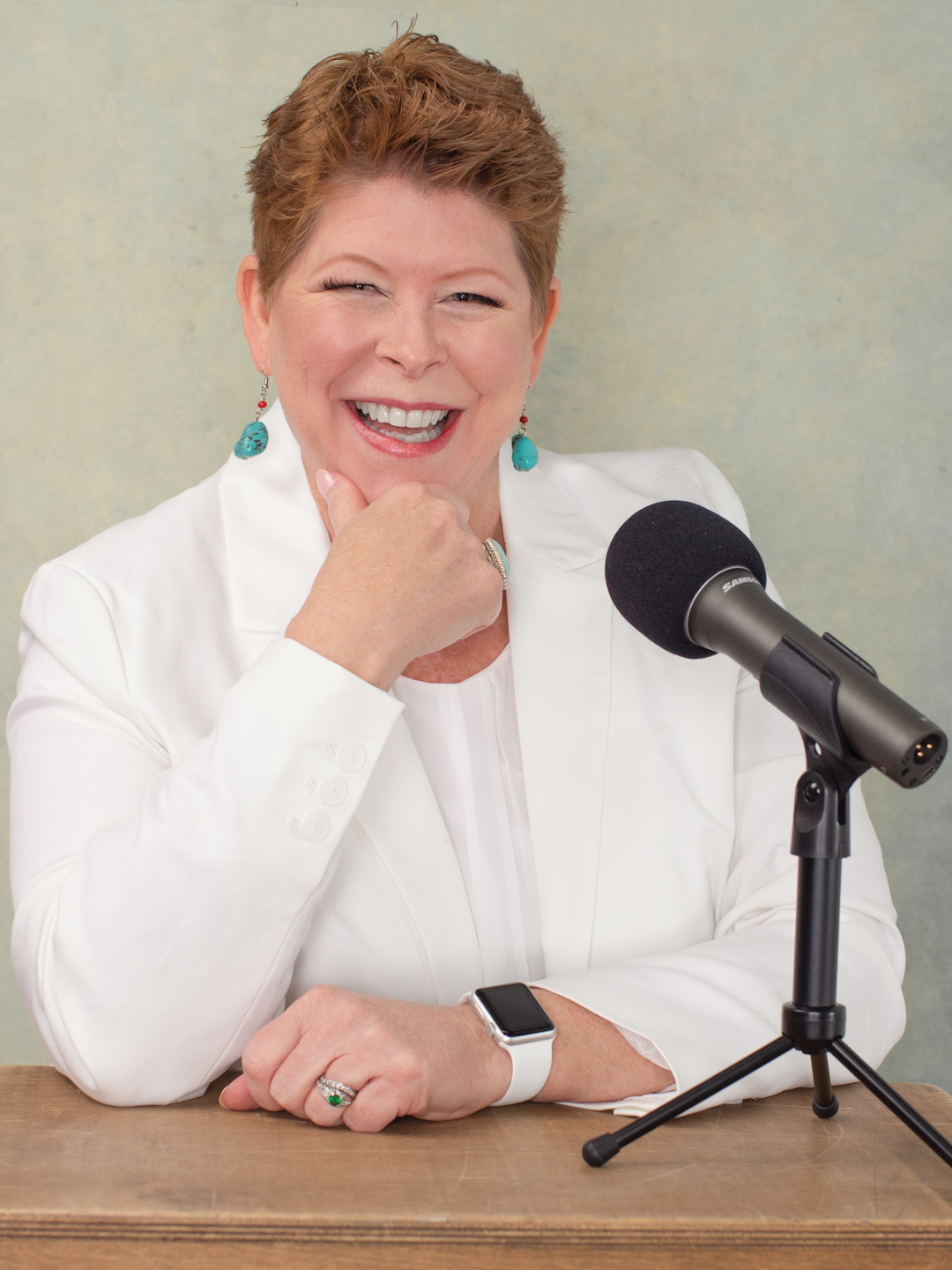 Contact Us
Have questions or suggestions for the show? Email us at wecare@volpro.net.
Rate, Review, & Follow Us on Apple Podcasts
If you love the content Tobi shares on the Volunteer Nation podcast, consider rating and reviewing the show! This helps us reach more people – and help more good causes just like yours – successfully engage enthusiastic, dedicated volunteers with less stress and more joy.
Click here, scroll to the bottom, tap to rate with five stars. Then, select "Write a Review" and let us know what you loved most about this episode!
Also, if you haven't done so already, follow the podcast so you don't miss a thing. Follow now!
Subscribe to ProNews: Our Weekly Resource Roundup
If you'd like to stay up to date on all new podcasts, blogs, freebies, and deals posted on our Tobi Johnson & Associates and VolunteerPro websites, subscribe to our weekly ProNews newsletter.
Every Wednesday, we'll send you a digest of our freshest content, plus a bonus! Once you confirm your subscription, you'll get our [Free eBook] The New Volunteer Manager: The First 90 Days.