Meet Tobi Johnson, MA, CVA
Tobi Johnson is an internationally sought after expert and master trainer in volunteer engagement. She is known for her modern thought leadership, highly practical evidence-based strategies, and innovative, "big hat" thinking around engaging, supporting, and acknowledging the work of volunteers.
For more info on the topics Tobi covers in keynotes and workshops, see our Volunteer Management Speaking & Training Options page.
She is the President of Tobi Johnson & Associates, a consulting firm whose mission is to help nonprofit organizations make connections with remarkable volunteers. In 2015, she founded VolunteerPro, an online training and networking community for leaders of volunteers.
Tobi has over 25 years direct experience in nonprofit management, program development, program coordination, training delivery and learning design in the social sector. She wrote Chapter 1 of Volunteer Engagement 2.0: Ideas and Insights for Transforming Volunteer Programs in a Changing World, published by Jossey-Bass in 2015.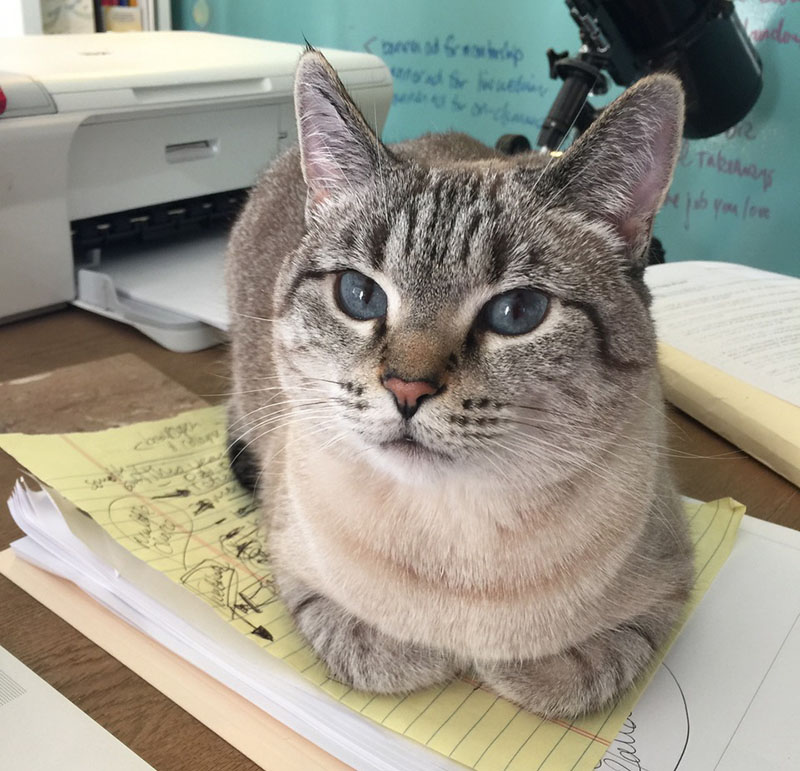 Feline Office Assistant, Bailey
In addition, Tobi is intimately knowledgeable about the professional development needs of today's leaders of volunteers. She was the Chair for the Certified in Volunteer Administration (CVA) Job Analysis Task Force; responsible for updating the required the competencies for the fields only internationally recognized credential. Each year, she also conducts the Volunteer Management Progress Report, a global state-of-the-industry survey. In 2016, over 1,000 professionals from 18 countries participated.
For the last decade, she has worked with local, state, national, and international human services networks and programs, including Volunteering Australia, CharityHowTo, the National Association of Area Agencies on Aging, Pro Bono Australia, the Kansas Health Foundation, Enroll America, the National Trust (UK), the National SHIP Resource Center, AARP, Random Acts of Flowers, Meals on Wheels Association of America, and others. She speaks and trains in the US and abroad at national and local gatherings of volunteer professionals.
A native of the Pacific Northwest, Tobi is a graduate of the University of Washington and has a Masters degree from the School of the Art Institute of Chicago. She now lives in East Tennessee with her husband and feline office assistant, Bailey.
Volunteer Engagement 2.0
CHAPTER 1: Big Shifts That Will Change Volunteerism for the Better
"This chapter is intended to inspire deeper thinking about the current and future contexts of volunteer engagement and community involvement. By examining and capitalizing on new trends and recent discoveries across a wide range of disciplines, we can collectively revamp and refresh the field of volunteerism for the better." — Tobi Johnson
Read how four key trends are impacting volunteer administration and some ideas for action.
New Insights from Brain Science
Demographic and Generational Changes
Technological Advances
Workplace Shifts
Buy it today at Energize, Inc.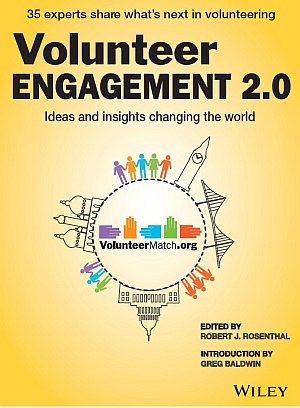 Volunteer Engagement 2.0
Released May 2015