Episode #059:

6 Must Have Strategies to Recruit Volunteers Using Your Website
In today's episode, Tobi talks about how to improve your recruiting volunteers on your website. Tobi worked with many coaching clients around their volunteer recruitment strategies, and she have taken a look at many websites. So today, she's going to share all that information down to some of the most common things she saw that are missing and how can you make these changes on your website.
Volunteer recruitment letters are considered old school, and the website is the most vital asset for volunteer recruitment.  Hear from Tobi how she emphasizes the importance of making improvements to the user experience of the website, making volunteering opportunities front and center and how to do it.
Strategies To Recruit Volunteers – Your Website
Your website is the most important tool you have in your toolkit, aside from word of mouth marketing. It can help you with recruitment because people who are sharing the good news about your opportunities can send people to your website. In fact, your website is your number one asset.
That means that if you are not making improvements to the user experience of your website and you're not making volunteering upfront and your opportunities upfront and center, you're just missing this huge opportunity.
Strategies To Recruit Volunteers – Google
Think about where do you go if you have a question about something. Where do you go? You type it into the Google and you get your answer. Think about if your organization was the answer that came up on Google when people asked.
Google and where you rank in Google is very important for recruiting volunteers using a nonprofit's website. The website needs to be optimized so that Google can index the page and understand what the page is talking about. This is important for search engine optimization and rankings on Google. When a nonprofit ranks high on Google, people have the perception that the nonprofit is an authority, even if it is not.
Strategies To Recruit Volunteers – Show Highlights
00:31.00 Tobi starts the episode with an intro on how to use website for recruiting volunteers.
07:22.70 #1 – Promote your opportunities to all of your website visitors.
12:15.00 #2 – Use your website as your primary volunteer info hub.
14:44.60 #3 – Use SEO or search engine optimization keywords so you can get found on Google
18:50.70 #4 – Organize volunteer recruitment hub pages
23:01.00 #5 – Start a conversation
00:27:48 #6 – Promote to all your website visitors
Strategies To Recruit Volunteers

 

– Quotes from the Episode.
"Your website really is the most important tool you have in your toolkit, aside from word of mouth marketing."
"You can't assume that everybody who comes to your website knows or maybe that they need to be reminded."
"I think with all of the tools we have at our fingertips nowadays when it comes to technology, they are so much easier than they used to be."
"We determine the right actions to take based on what the crowd is doing, whether it's good or bad."
"Volunteering is leisure time for people. We sometimes forget that."
"People volunteer because they want to become and want to be part of something greater than themselves."
Want More? Check out Our Time + Talent Podcast!

Whether you're looking for solutions, inspiration, or just want to hear what others are doing to successfully engage volunteers, Time + Talent is the podcast for leaders of volunteers.
Co-hosts Tobi Johnson, MA, CVA and Jennifer Bennett, CVA bring you uplifting and insightful conversations with thought leaders and volunteer management practitioners who are redefining their roles, and the roles of volunteers.
About the Show
Nonprofit leadership author, trainer, consultant, and volunteer management expert Tobi Johnson shares weekly tips to help charities build, grow, and scale exceptional volunteer teams. Discover how your nonprofit can effectively coordinate volunteers who are reliable, equipped, and ready to help you bring about BIG change for the better.
If you're ready to ditch the stress and harness the power of people to fuel your good work, you're in exactly the right place!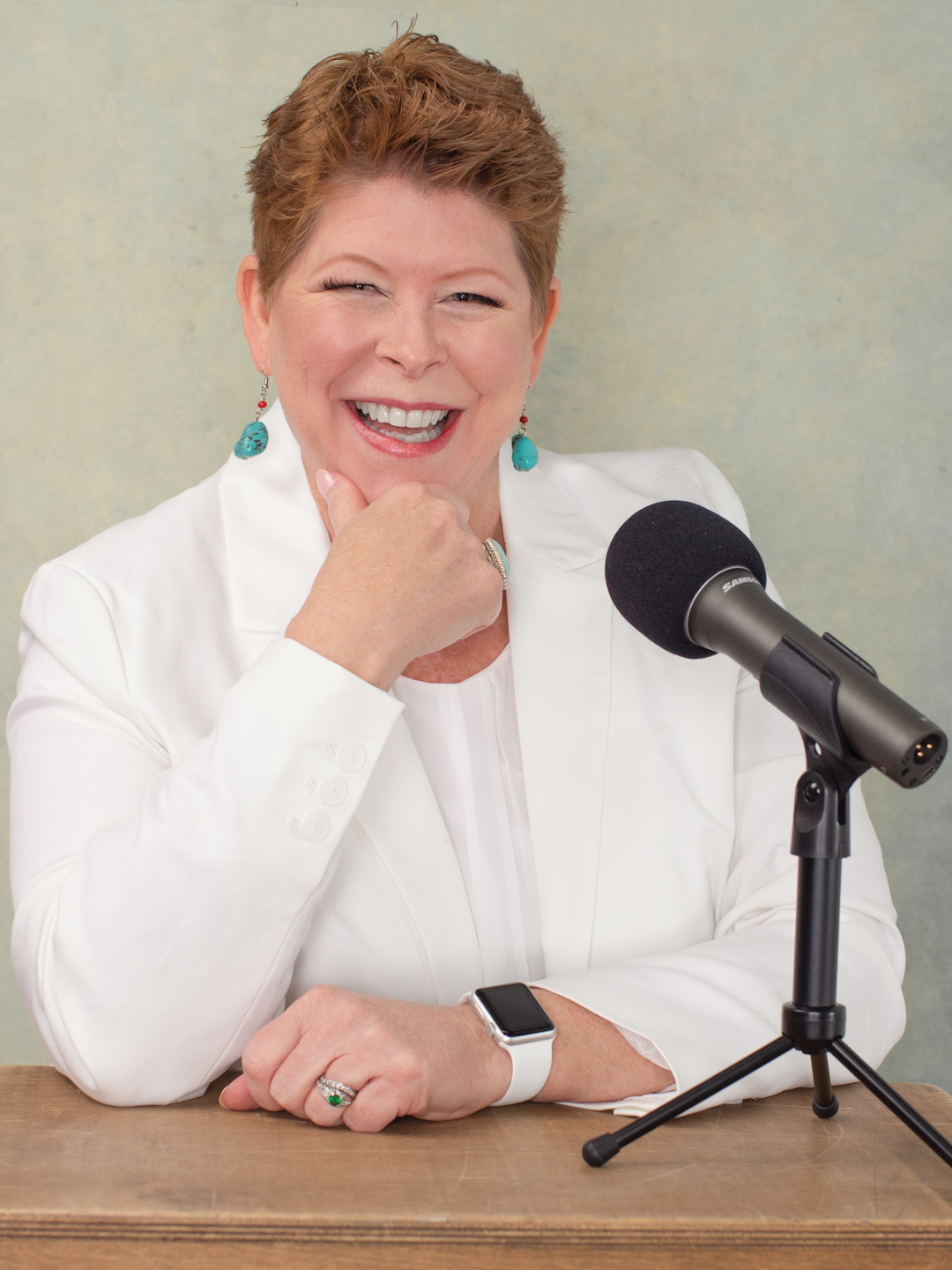 Contact Us
Have questions or suggestions for the show? Email us at wecare@volpro.net.
Rate, Review, & Follow Us on Apple Podcasts
If you love the content Tobi shares on the Volunteer Nation podcast, consider rating and reviewing the show! This helps us reach more people – and help more good causes just like yours – successfully engage enthusiastic, dedicated volunteers with less stress and more joy.
Click here, scroll to the bottom, tap to rate with five stars. Then, select "Write a Review" and let us know what you loved most about this episode!
Also, if you haven't done so already, follow the podcast so you don't miss a thing. Follow now!
Subscribe to ProNews: Our Weekly Resource Roundup
If you'd like to stay up to date on all new podcasts, blogs, freebies, and deals posted on our Tobi Johnson & Associates and VolunteerPro websites, subscribe to our weekly ProNews newsletter.
Every Wednesday, we'll send you a digest of our freshest content, plus a bonus! Once you confirm your subscription, you'll get our [Free eBook] The New Volunteer Manager: The First 90 Days.