Episode #052:
New Volunteer Research with Jennifer Bennett and
Darcy
Hughes of
VolunteerMatch
We are pleased to discuss and bring to our audience a new research report from my friends at VolunteerMatch and how we connect hopeful and helpful data from today's volunteers. In today's episode, we have Darcy Hughes and Jennifer Bennett. 
Jennifer is the Director of Education & Training joined VolunteerMatch to formalize and manage the organization's volunteer engagement program. With her breadth of experience, she is well qualified to help VolunteerMatch's community of nonprofits better recruit and engage volunteers.  
Darcy is the Content & Storytelling Manager, responsible for newsletters for nonprofits and volunteers, conducting surveys, execute marketing and sponsorship campaigns, and their social media, basically all external communications to broader audiences.
We discussed what does their recent research tell us about where volunteers are at as we come out of  nearly three years of a pandemic, some of the key takeaways and what does it tell us about where volunteers are at right now.
Volunteer Research – What were the goals?
The volunteer research goal is to get a good pulse on volunteers, their preferences, their motivations, how they find opportunities, what challenges they face, and finding opportunities. The purpose is to understand volunteers better and hopefully to create a resource that's helpful for leaders of volunteers in understanding where volunteers are now. The survey was sent by VolunteerMatch in a newsletter and came back with 1300 respondents.
Volunteer Research – How did they get people to complete this survey?
Because VolunteerMatch have been around for so long, the numbers are definitely in their favor. They have such a large email list to send to so that even if a small percent responds, it's still kind of a good decent survey size.
One incentive that they did have was they are going to pick three respondents and make a donation to a nonprofit of their choice. And that also helped a little bit on how they get people to compete the survey.
Volunteer Research – What does the research tell us?
They were surprised in a lot of ways. A large majority of the people who took the survey volunteered in 2022 and were looking forward to volunteering more or with more organizations in this year.
Respondents were also asked about openness to virtual volunteering.  They were also asked about what skills they wanted to use and their options, like professional skills, technology skills, advocacy skills, what were the most cited reasons people volunteer and what's getting them off the couch and into organizations or helping online.
Volunteer Research – Show Highlights
00:32:00 Tobi started off the episode by wrapping 3 months of research.
03:01:70 Bio and background on Jennifer Bennett.
04:10.00 Bio and background on Darcy Hughes.
04:55.80 Tobi asked Jennifer and Darcy how did they get into the work in the nonprofit sector & what does volunteerism mean to them.
11:28.40 Jennifer and Darcy explain what is Volunteer Match
14:57.60 What they did to make sure people participated in the survey
16:07.20 What does recent research tell us about where volunteers are at after the pandemic
18:49.60 What were key takeaways about demographic
23:32.3 What did they learn about the context and characteristics of volunteer opportunities that volunteers found most appealing
29:23.4 What were the most cited reasons people volunteer
31:35.4 Research is showing that people are more loyal to organizations they support
34:58.00 What are the barriers that nonprofits need to remove
51:57.20 What are you most excited about in the year ahead
54:51.10 How can people learn about the research?
Volunteer Research – Quotes from the Episode
"I think in our modern times, it might be something that a lot of people are missing is connection with each other, connection with community. And I think volunteering is a good, good remedy for a lot of that."
"The work that I pick as a volunteer is about solving problems that I see in my community and being able to feel like I'm taking an actionable step to do something that feels huge and feels like more than one person can solve."
"There has to be something in it for the volunteers. There has to be something where at the end of the day, it's not just necessarily about connecting with others or connecting with a cause, it's that you get to the end and you might be tired."
"Volunteers are emotional people."
"You have to have a why. You have to have an impact. You have to answer that question."
Want More? Check out Our Time + Talent Podcast!

Whether you're looking for solutions, inspiration, or just want to hear what others are doing to successfully engage volunteers, Time + Talent is the podcast for leaders of volunteers.
Co-hosts Tobi Johnson, MA, CVA and Jennifer Bennett, CVA bring you uplifting and insightful conversations with thought leaders and volunteer management practitioners who are redefining their roles, and the roles of volunteers.
About the Show
Nonprofit leadership author, trainer, consultant, and volunteer management expert Tobi Johnson shares weekly tips to help charities build, grow, and scale exceptional volunteer teams. Discover how your nonprofit can effectively coordinate volunteers who are reliable, equipped, and ready to help you bring about BIG change for the better.
If you're ready to ditch the stress and harness the power of people to fuel your good work, you're in exactly the right place!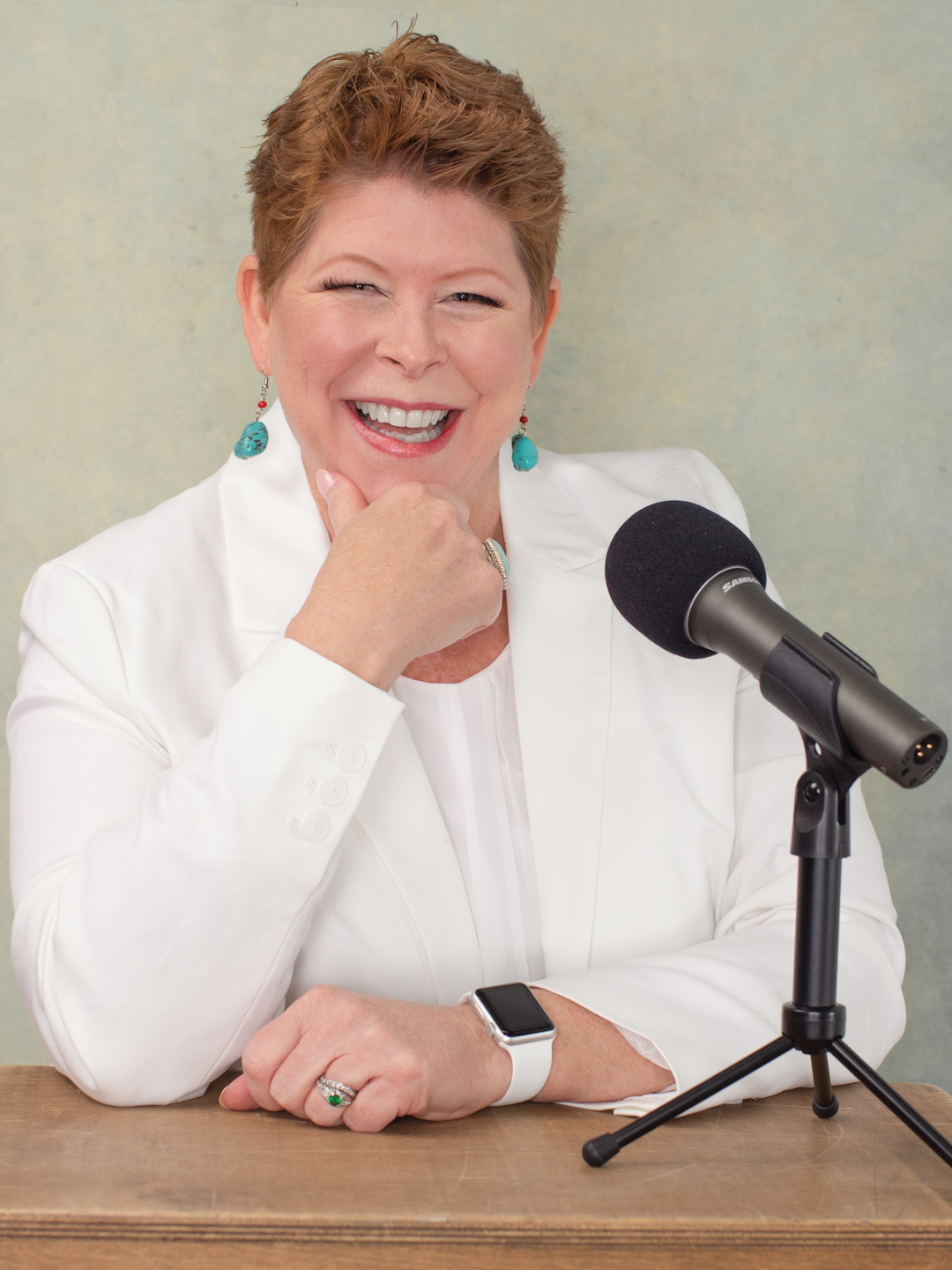 Contact Us
Have questions or suggestions for the show? Email us at wecare@volpro.net.
Rate, Review, & Follow Us on Apple Podcasts
If you love the content Tobi shares on the Volunteer Nation podcast, consider rating and reviewing the show! This helps us reach more people – and help more good causes just like yours – successfully engage enthusiastic, dedicated volunteers with less stress and more joy.
Click here, scroll to the bottom, tap to rate with five stars. Then, select "Write a Review" and let us know what you loved most about this episode!
Also, if you haven't done so already, follow the podcast so you don't miss a thing. Follow now!
Subscribe to ProNews: Our Weekly Resource Roundup
If you'd like to stay up to date on all new podcasts, blogs, freebies, and deals posted on our Tobi Johnson & Associates and VolunteerPro websites, subscribe to our weekly ProNews newsletter.
Every Wednesday, we'll send you a digest of our freshest content, plus a bonus! Once you confirm your subscription, you'll get our [Free eBook] The New Volunteer Manager: The First 90 Days.