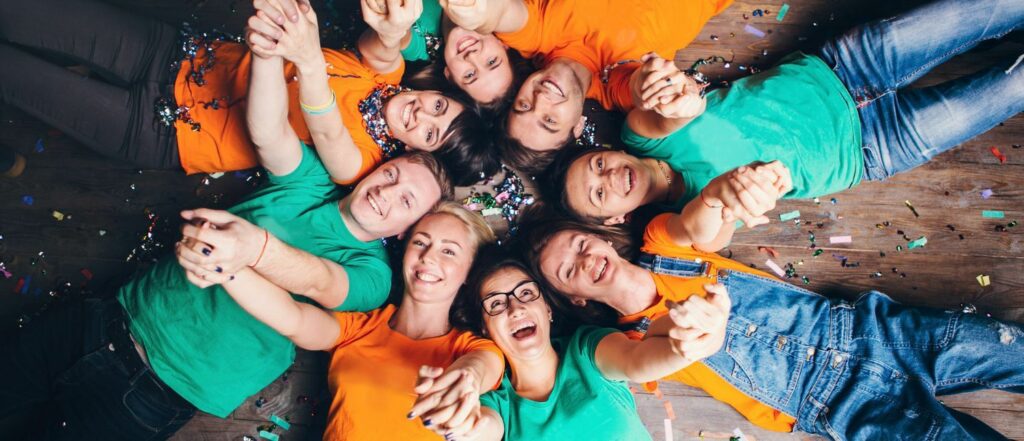 Episode #015: Recruiting Volunteers Online with Jennifer Bennett
In this week's podcast, Tobi welcomes guest Jennifer Bennett from VolunteerMatch to discuss effective strategies for recruiting volunteers online, and what to do if your current online recruiting efforts are being met with the sound of chirping crickets. 
Recruiting Volunteers Online Starts with Storytelling
Take a moment to think about your current online volunteer postings. Do those postings share the inspiring mission of your organization? Do they include photos of happy volunteers in action, and share why the posted opportunity is needed and important?  
Or do your posts simply list the shift, the day, and the duties, hoping that somebody out there just really wants to come work for free?
When you take the time to consider how you are messaging your volunteer opportunities, you can better see ways to more effectively recruit volunteers online by building a sense of vision and value.   
Tobi and Jennifer give you some specific ways to better format and phrase your online volunteer opportunities to make them stand out from the crowd and appeal to a larger audience.  
Recruiting Volunteers Online Requires Customized Language
How often have you simply copied the volunteer job description from a company brochure or quarterly report and pasted it directly into the online posting verbatim?  
The online format is best suited for more informal, relational language. You are missing an opportunity to build a sense of connection and warmth right up front if you're using overly stodgy, businesslike terms in your posts.   
Jennifer also cautions against some common missteps like the use of exclusive acronyms or jargon. The goal is to draw potential volunteers in, not make them feel excluded because they don't speak your industry's unique language (yet).  
Recruiting Volunteers Online Through VolunteerMatch
If you have ever needed volunteers for any project, you probably already know about VolunteerMatch.
Everyone uses it, but not everyone has the same level of success. Jennifer gives some specific pointers on how to maximize the tools VolunteerMatch has to offer in order to create a customized and effective volunteer opportunity. She also shares some big red flags to avoid in your posts.   
Recruiting Volunteers Online – This Week's Guest
About Jennifer Bennett
Jennifer Bennett is the Director of Education and Training at VolunteerMatch. Jennifer joined VolunteerMatch in 2007, with a focus on formalizing and managing the organization's volunteer engagement program. With her breadth of experience, she is well-qualified to help VolunteerMatch's community of nonprofits better recruit and engage volunteers.  
She shares her knowledge with volunteer managers through the webinars found on the learning center, in newsletters and blog entries, and at conferences around the country. She also co-hosts the Time+Talent podcast with Tobi Johnson.  
Jennifer contributed to the books The New Volunteer Manager's Toolkit and The Guide Volunteer Engagement 2.0, and she is the current co-editor and contributing author of the 4th edition of Volunteer Administration Professional Practice. (CVA's will know that textbook well!)  
Jennifer is a strong believer in the importance of engaging volunteers in meaningful work and was certified in volunteer administration in 2009. She served on the board of the Council for Certification in Volunteer Administration from 2012 to 2018, and was the chair from 2015 to 2018.  
She currently volunteers with the Justice and Diversity Center and Project Homeless Connect in San Francisco, and with the Social Justice Sewing Academy.  
About VolunteerMatch
Since 1998, VolunteerMatch has put the power of technology to good use by enabling the social sector to unlock over $14 billion worth of volunteer time.   
The award-winning nonprofit service has complemented and co-existed with commercial technologies to become the web's largest and most popular volunteer recruiting platform.   
It serves thousands of nonprofits, a million interested volunteers a month, and has generated over $40 million in mission-related revenue from its legacy corporate volunteering product YourMatch.  
Highlights from this Episode
00:03:34 Jennifer shares her educational and professional background before joining VolunteerMatch, and how she discovered her passion for volunteer management, training, and development.  
00:06:28 Tobi and Jennifer take a look at some volunteer stats from the last three years, and how the pandemic affected in-person and online volunteer opportunities.   
00:07:48 Jennifer shares some of the current trends she is seeing in VolunteerMatch, and what those may mean for the near future of volunteering.  
00:10:45 Tobi shares some stats from the annual Volunteer Management Progress report regarding self-assessed digital maturity for non-profits over the last three years.  
00:11:54 Tobi and Jennifer discuss the changing styles and platforms for online communications, and how generational differences can affect those formats.   
00:29:35 Jennifer shares her top suggestions on how to create effective volunteer posts to successfully recruit volunteers online, as well as some examples of how organizations can sometimes get it wrong.   
Quotes from this Episode
"I think time is our volunteers' most valuable resource. They're choosing to give it to an organization. There needs to be something there…an impact, a story, something that can pull them in."  
"A better understanding of online communication is a huge step towards being a better recruiter of volunteers online." 
"People are not looking for places to work for free, but often we'll advertise or promote our opportunities in a way that just looks like a job that somebody is working for free." 
"People aren't looking for ways to work for free. They're looking for a new meaning in their lives. They're looking for ways to live out their values. And if they don't see that type of language in an opportunity, and they don't feel an emotional connection of some kind, they're onto the next one."  
"Start your story in the beginning. What do you do? What does your organization do? How do volunteers help your mission? Don't just jump to 'We need somebody on Wednesdays to come in and file from 1-4.' That's the later part of the conversation." 
Want More? Check out Our Time + Talent Podcast!

Whether you're looking for solutions, inspiration, or just want to hear what others are doing to successfully engage volunteers, Time + Talent is the podcast for leaders of volunteers.
Co-hosts Tobi Johnson, MA, CVA and Jennifer Bennett, CVA bring you uplifting and insightful conversations with thought leaders and volunteer management practitioners who are redefining their roles, and the roles of volunteers.
About the Show
Nonprofit leadership author, trainer, consultant, and volunteer management expert Tobi Johnson shares weekly tips to help charities build, grow, and scale exceptional volunteer teams. Discover how your nonprofit can effectively coordinate volunteers who are reliable, equipped, and ready to help you bring about BIG change for the better.
If you're ready to ditch the stress and harness the power of people to fuel your good work, you're in exactly the right place!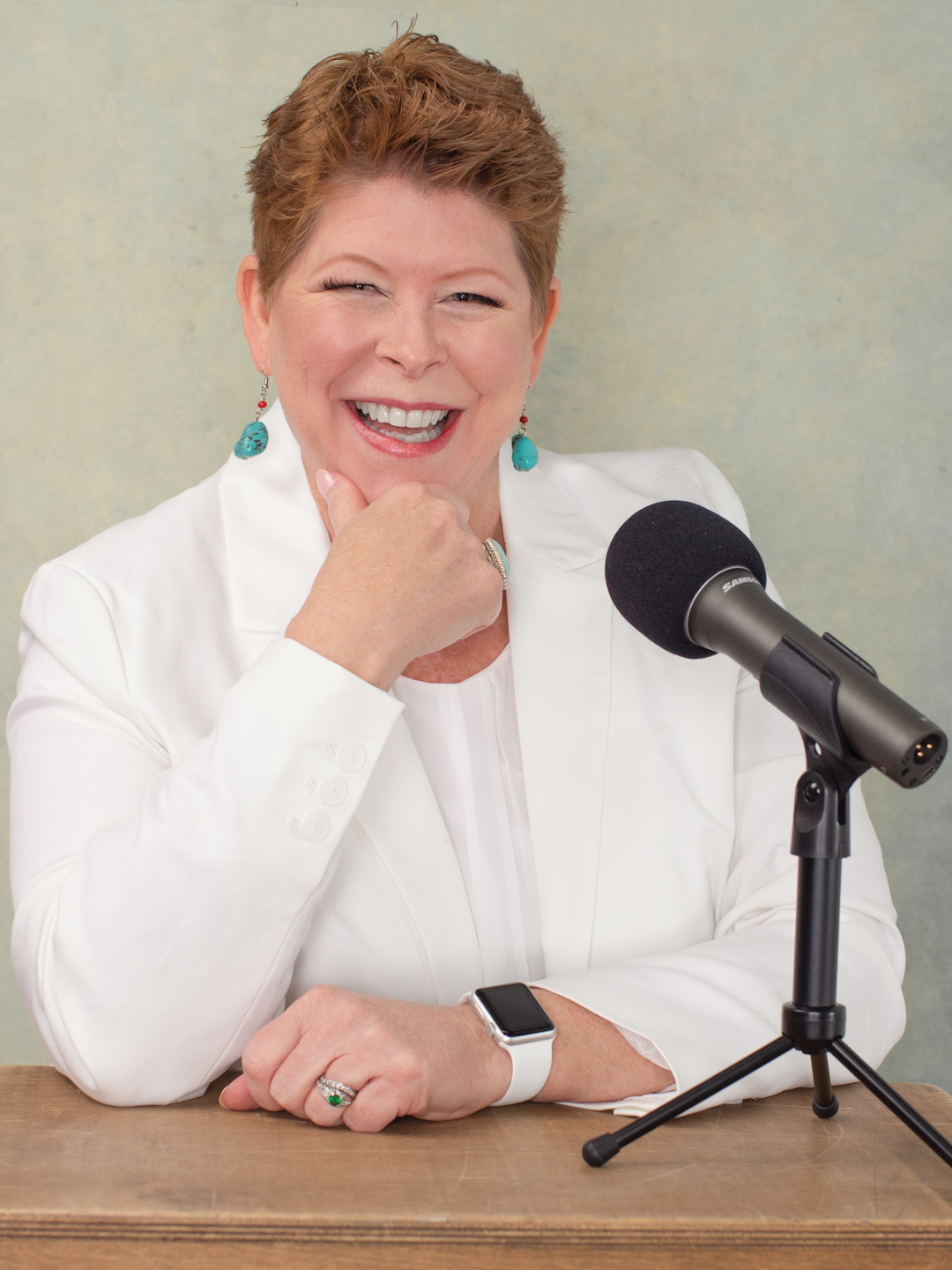 Contact Us
Have questions or suggestions for the show? Email us at wecare@volpro.net.
Rate, Review, & Follow Us on Apple Podcasts
If you love the content Tobi shares on the Volunteer Nation podcast, consider rating and reviewing the show! This helps us reach more people – and help more good causes just like yours – successfully engage enthusiastic, dedicated volunteers with less stress and more joy.
Click here, scroll to the bottom, tap to rate with five stars. Then, select "Write a Review" and let us know what you loved most about this episode!
Also, if you haven't done so already, follow the podcast so you don't miss a thing. Follow now!
Subscribe to ProNews: Our Weekly Resource Roundup
If you'd like to stay up to date on all new podcasts, blogs, freebies, and deals posted on our Tobi Johnson & Associates and VolunteerPro websites, subscribe to our weekly ProNews newsletter.
Every Wednesday, we'll send you a digest of our freshest content, plus a bonus! Once you confirm your subscription, you'll get our [Free eBook] The New Volunteer Manager: The First 90 Days.