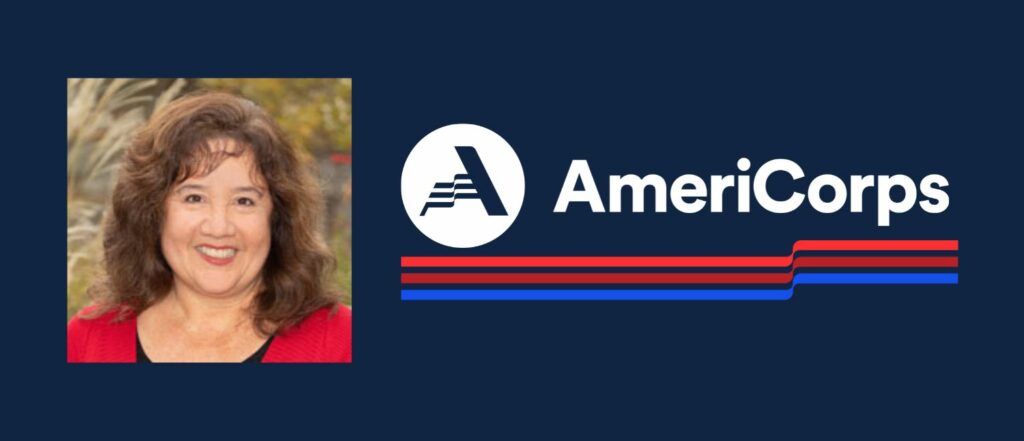 Episode #048: New Statistics on Volunteering & Civic Life with Dr Mary Hyde
In this week's episode, we welcome guest Dr. Mary Hyde from AmeriCorps to share some fascinating results from the most recent Volunteer Engagement and Civic Life census supplement.  
These results shine a light on both the enduring spirit of volunteerism in America – even during the height of the pandemic – and what the data can tell us about future trends in formal and informal volunteering.  
What The Latest Statistics on Volunteering Tells Us About Service in America
The latest Volunteering and Civic Engagement in America survey was conducted during the Covid-19 pandemic, and while the results showed an expected drop in formal volunteering (giving time freely to help others through an organization), there was, perhaps surprisingly, no statistical drop in informal volunteering (giving time freely to help others outside of an organizational context) nationwide. 
These results contradict the pervasive sense that "people just don't want to volunteer anymore." Rather, it highlights the ongoing desire of individuals to serve their neighbors and communities in personally meaningful ways, without necessarily feeling the need to do so within the structure of a formal organization.  
How Can Leaders of Volunteers Apply These Statistics on Volunteering to Recruitment?
If the data tells us that people are, in fact, willing and committed to volunteer in their communities, how can leaders of volunteers apply that to their own recruitment, training, and engagement efforts?  
Tobi and Dr. Hyde discuss some of the current challenges revealed by the survey data on why people may not want to commit to an organization, schedule, or specific timeline of service, and how volunteer-involving organizations can learn from the key procedural and systemic pivots made during the pademic to make formal volunteering more accessible and continue those efforts into the future. 
About Today's Guest
Dr. Mary Hyde is the AmeriCorps Director of Research and Evaluation, the organization's hub for the creation of agency-wide strategies and insights based on the analysis of raw data. The department provides essential evidence-based metrics that directly influence agency decision-making. 
Dr. Hyde is a community psychologist with more than 20 years of research, evaluation, technical assistance, and training experience in social and human services. She is responsible for advancing the evidence base for national service programs, sponsoring scholarship on volunteering and other forms of civic engagement, as well as fostering a culture of evaluative thinking within the agency and the field. 
Prior to joining AmeriCorps, Dr. Hyde was a Principal with ICF International responsible for a portfolio of projects related to strengthening families and communities. These projects focused on providing technical assistance solutions and services to faith-based and community organizations funded by the U.S. Department of Health and Human Services. Prior to joining ICF, Dr. Hyde developed her unique skill set by directing and managing both national and local program evaluations. (Source: AmeriCorps.gov) 
Statistics on Volunteering – Show Highlights
00:01:44 Tobi kicks off the episode by introducing Dr. Mary Hyde and the extensive work that she does to advance national service programs in the United States through the AmeriCorps organization. 
00:02:52 Mary shares more of her personal history of volunteer service and the steps that led her to her current role at AmeriCorps 
00:05:14 Tobi and Mary discuss the deeper meaning and civic value in volunteer service, and how those kinds of activities contribute positively to the fabric of our society. 
00:07:12 Mary shares some of the history of the AmeriCorps program and the impact and value that its service workers contribute annually nationwide. 
00:08:48 Tobi and Mary discuss the Volunteering and Civic Life in America Census Supplement, the methodology of the survey itself, and the history of AmeriCorps research in this area. 
00:21:04 Tobi and Mary discuss the results of the most recent AmeriCorps survey and what the data shows about formal and informal volunteering trends during the pandemic. 
00:34:00 Tobi and Mary look at the implications of this data for the future of volunteerism, and discuss ways in which formal volunteer-involving organizations can continue to attract engaged and enthusiastic volunteers to their cause. 
Statistics on Volunteering – Quotes from the Episode
"Volunteerism, national service, and civic engagement – this constellation of behaviors – is an essential pathway to human connection. It's an essential part of our social fabric in communities, and ultimately, these types of activities constitute the civic life of our communities and our country. And a vibrant civic life is the cornerstone of democracy." 
"While I think we've had a tendency historically to focus on the very important role that volunteering plays inside of organizations, I think that data also speak to the power of the ways in which people found to continue to show up for each other in their community."  
"This research is still telling us a positive story about civic life and the range of behaviors that people engage in to strengthen their communities. Neighbors continue to help neighbors. Americans continue to step up for their communities."  
"The real power of data like this is to inform and guide practice on the ground. People want information so they can do better." 
Want More? Check out Our Time + Talent Podcast!

Whether you're looking for solutions, inspiration, or just want to hear what others are doing to successfully engage volunteers, Time + Talent is the podcast for leaders of volunteers.
Co-hosts Tobi Johnson, MA, CVA and Jennifer Bennett, CVA bring you uplifting and insightful conversations with thought leaders and volunteer management practitioners who are redefining their roles, and the roles of volunteers.
About the Show
Nonprofit leadership author, trainer, consultant, and volunteer management expert Tobi Johnson shares weekly tips to help charities build, grow, and scale exceptional volunteer teams. Discover how your nonprofit can effectively coordinate volunteers who are reliable, equipped, and ready to help you bring about BIG change for the better.
If you're ready to ditch the stress and harness the power of people to fuel your good work, you're in exactly the right place!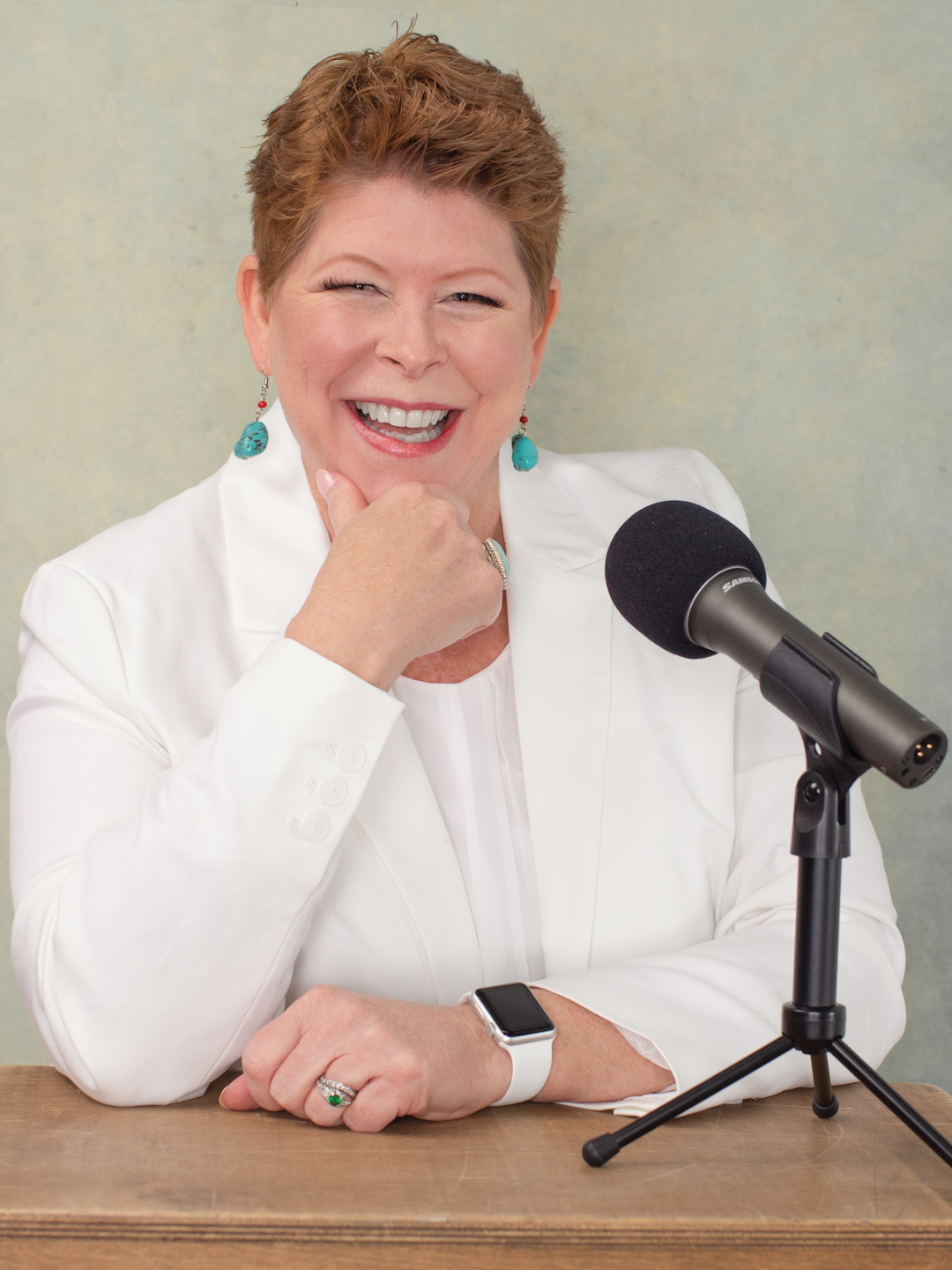 Contact Us
Have questions or suggestions for the show? Email us at wecare@volpro.net.
Rate, Review, & Follow Us on Apple Podcasts
If you love the content Tobi shares on the Volunteer Nation podcast, consider rating and reviewing the show! This helps us reach more people – and help more good causes just like yours – successfully engage enthusiastic, dedicated volunteers with less stress and more joy.
Click here, scroll to the bottom, tap to rate with five stars. Then, select "Write a Review" and let us know what you loved most about this episode!
Also, if you haven't done so already, follow the podcast so you don't miss a thing. Follow now!
Subscribe to ProNews: Our Weekly Resource Roundup
If you'd like to stay up to date on all new podcasts, blogs, freebies, and deals posted on our Tobi Johnson & Associates and VolunteerPro websites, subscribe to our weekly ProNews newsletter.
Every Wednesday, we'll send you a digest of our freshest content, plus a bonus! Once you confirm your subscription, you'll get our [Free eBook] The New Volunteer Manager: The First 90 Days.