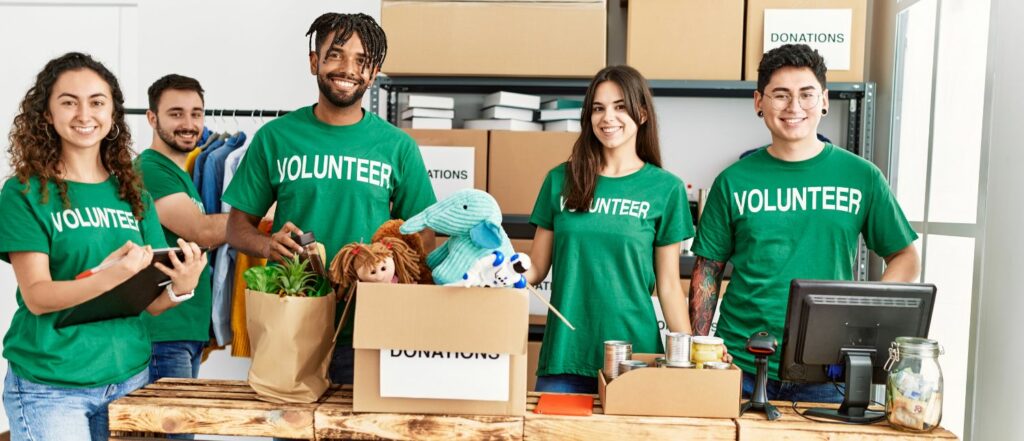 Episode #044: 6 Creative Ways to Recruit Volunteers
When we think about recruiting volunteers, too often we focus on pushing out a big appeal as many times as possible on as many platforms as possible. But…what if you could apply some strategy and creativity to the process to reach the right people for your call to action and offer more meaningful volunteer opportunities?
In this episode, Tobi offers six creative ways to recruit volunteers along with some fresh thinking around that evergreen task: volunteer recruitment.
Getting Creative and Putting in the Work
Some of the ideas Tobi shares take more work at the beginning, but once you've tried them, you will have a repeatable system or set of assets you can try again and again.
And that's really how you scale your program – by building processes and strategies that can help you grow now and that your organziation can continue to utilize for years to come.
Tobi's Top 6 Creative Ways to Recruit Volunteers – Which Ones Have You Tried?
Tobi shares her top 6 ideas to freshen up your volunteer recruitment efforts with events, outreach, and messaging you may not have tried yet…along with one "no brainer" that you may have done before but forgotten about.
These ideas are sure to inspire your own creative approaches to volunteer recrutiment, and we'd love to hear about them! Drop us a line at wecare@volpro.net to share your thoughts and ideas.
Creative Ways to Recruit Volunteers – Show Highlights
00:03:53 Tobi offers idea #1: Hosting a monthly or weekly service night for specific audiences. This is a great way to target the exact segment of the population you want to recruit, and Tobi offers several suggestions on how you might implement this approach.
00:07:32 Tobi shares idea #2: building a "nurture" email sequence with helpful free resources. This kind of email series offers many benefits: it allows you to build relationship by offering genuinely helpful content, it helps to build your contact database for future volunteer appeals, and it increases interest for the work you do. Wondering what kind of resources you might offer? Tobi offers 11 ideas to get you started (and cautions you on what content to skip).
00:14:07 Tobi shares idea #3 – conducting individual outreach via social media. What this is NOT: pushy, hard-sale messages on social media to people you haven't made the effort to build relationship with first. What this is: a great way to start a conversation and open the door to sharing volunteer recruitment opportunities with fans and followers. Tobi walks you through how to do this correctly.
00:17:53 Tobi shares idea #4 – Hosting a recruitment breakfast or lunch. This one definitely takes more work to plan (and more legwork afterward), but it can offer huge rewards when approached with the right partners. It is also a great way to get your message in front of a larger audience all at once.
00:23:18 Tobi shares idea #5 – inviting the people you serve (current or past) to volunteer. Your patrons, beneficiaries, and customers are likely some of your biggest fans, but are often left out of recruitment messaging. Tobi offers ways to share your volunteer opportunities with sensitivity, so that service recipients know that there's no obligation to participate, but that they're more than welcome.
00:27:02 Tobi shares Idea #6, the "no brainer" – going where people are already looking for volunteer opportunities to recruit. You've probably posted on VolunteerMatch a few times…but have you considered Catchafire, Idealist, or service learning centers? In additon to sharing some specific places to keep in mind, Tobi also gives some great advice on how to communicate your volunteer opportunties more effectively.
Creative Ways to Recruit Volunteers – Quotes from the Episode
"People like meeting and gathering with people who are interested in similar things. So why not schedule their volunteering time together too, because volunteering is social."
"When your volunteers become friends, they're more likely to come back."
"Offer something up, a free resource, then start a conversation and see where it lands. It is not about heavy pushy sales. It's about exploring who your audience is, what they're interested in, and maybe if they're interested in partnering with you."
"I think of little ways for people to regain their dignity and to regain their sense of agency. And sometimes volunteerism helps people do that."
"I don't think we should be cutting people out of volunteer opportunties based on the fact that they're receiving services. That's small thinking. Everybody has value, everybody has skills, everybody has assets of some kind that they could bring to the table."
Want More? Check out Our Time + Talent Podcast!

Whether you're looking for solutions, inspiration, or just want to hear what others are doing to successfully engage volunteers, Time + Talent is the podcast for leaders of volunteers.
Co-hosts Tobi Johnson, MA, CVA and Jennifer Bennett, CVA bring you uplifting and insightful conversations with thought leaders and volunteer management practitioners who are redefining their roles, and the roles of volunteers.
About the Show
Nonprofit leadership author, trainer, consultant, and volunteer management expert Tobi Johnson shares weekly tips to help charities build, grow, and scale exceptional volunteer teams. Discover how your nonprofit can effectively coordinate volunteers who are reliable, equipped, and ready to help you bring about BIG change for the better.
If you're ready to ditch the stress and harness the power of people to fuel your good work, you're in exactly the right place!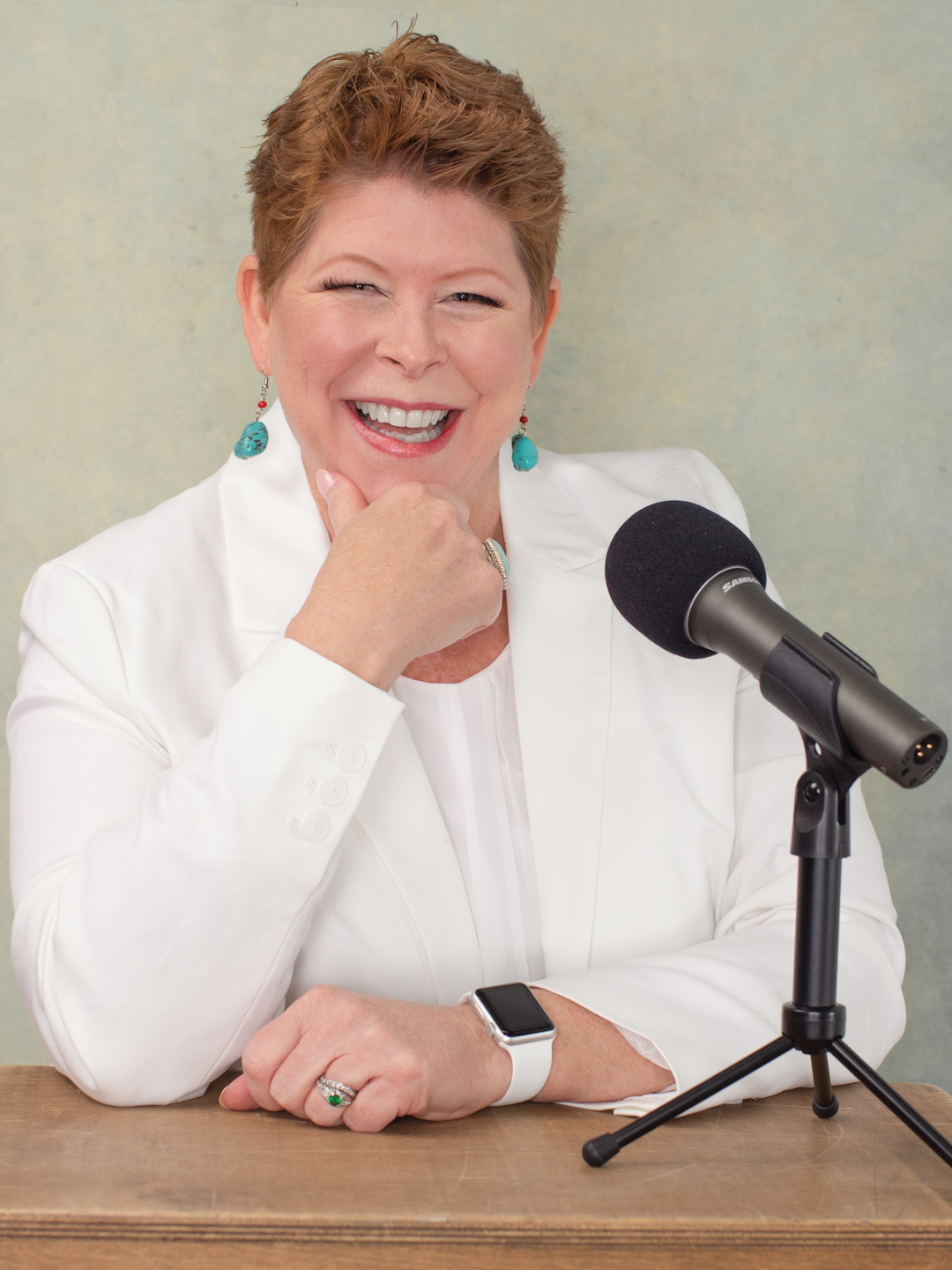 Contact Us
Have questions or suggestions for the show? Email us at wecare@volpro.net.
Rate, Review, & Follow Us on Apple Podcasts
If you love the content Tobi shares on the Volunteer Nation podcast, consider rating and reviewing the show! This helps us reach more people – and help more good causes just like yours – successfully engage enthusiastic, dedicated volunteers with less stress and more joy.
Click here, scroll to the bottom, tap to rate with five stars. Then, select "Write a Review" and let us know what you loved most about this episode!
Also, if you haven't done so already, follow the podcast so you don't miss a thing. Follow now!
Subscribe to ProNews: Our Weekly Resource Roundup
If you'd like to stay up to date on all new podcasts, blogs, freebies, and deals posted on our Tobi Johnson & Associates and VolunteerPro websites, subscribe to our weekly ProNews newsletter.
Every Wednesday, we'll send you a digest of our freshest content, plus a bonus! Once you confirm your subscription, you'll get our [Free eBook] The New Volunteer Manager: The First 90 Days.