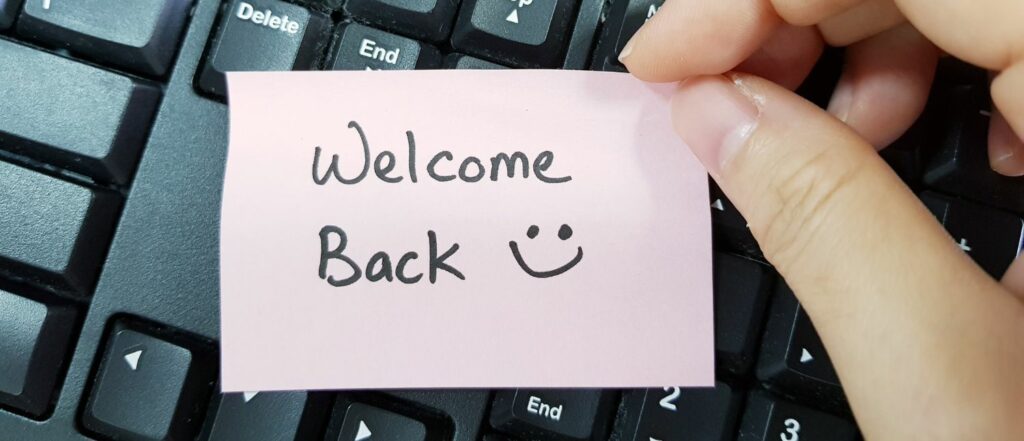 Episode #021: Engage Volunteers with a Win-Back Campaign
In this week's podcast, Tobi examines the top reasons why volunteers may be hesitant to return to service and how volunteer leaders can help them overcome those doubts in a compassionate and confident way.  
How to Engage Volunteers in a Post-Pandemic World
A lot has changed in the last two years, and there are likely a lot of reasons why volunteers have not yet returned to your organization. Questions of safety, fear about getting back out there after so much time has passed, doubts about skill and the continued ability to contribute…it can feel like a lot to unpack and attempt to resolve.  
However, there are some simple actions you can take to engage volunteers who may have lapsed in service, and in this episode Tobi gives you a step-by-step along with suggested verbiage and some software recommendations to personalize your messaging even more. 
Engage Volunteers by Meeting Them Where They Are
Tobi examines some of the most common reasons volunteers have not yet returned to service, and shares a simple "Five Objections Exercise" volunteer leaders can utilize to help volunteers clarify their individual concerns and then offer helpful solutions. 
Starting from a place of compassion and validation is key, and Tobi provides some helpful wording suggestions that you can apply to own messaging as you begin to implement this targeted win-back strategy. 
Engage Volunteers with Confidence (Not Desperation)
In every step in your win-back campaign, Tobi reminds you to approach the ongoing conversation with confidence (rather than the desperation you may be feeling). It's important to make the mindset shift from surviving to thriving yourself, so you can relay that inspiration and hope for the future back to your volunteers.  
Help them remember why they wanted to volunteer for your organization in the first place, and share the aspirational vision your organization sees for the future.  
Highlights from this Episode
00:01:50 Tobi relates the story of a hotel reservation mishap, and how the hotel's "service recovery" strategy overcame the inconveniences and frustrations Tobi experienced. 
00:05:56 Tobi shares a five-step win-back strategy to engage volunteers who may have lapsed in service or taken a break in volunteering during the pandemic.  
00:07:52 Step #1 to engage volunteers: strengthen your "Big Why" and paint a renewed vision of hope. Share the bright new future that you envision for your community.  
00:10:18 Step #2 to engage volunteers: clarify your COVID safety policies. There is probably a wide array of viewpoints within your volunteer team, but your clarity in sharing your policies will help volunteers make their own decision to return.  
00:14:59 Step #3 to engage volunteers: get specific on your call(s) to action, and give clear directions and timelines on how you want volunteers to re-engage with your organization. 
00:17:49 Step #4 to engage volunteers: help remove volunteers' objections and doubts in a compassionate way by validating those feelings and offering solutions.  
00:19:52 Tobi shares the "Five Objections Exercise" to help volunteers overcome barriers. 
00:22:12 Step #5 to engage volunteers: create and send a win-back email sequence with five unique and strategically targeted emails. 
00:27:31 Tobi shares five more tips to turbocharge your email campaign and boost responses to your emails.  
00:29:52 Tobi recommends some platforms you can use to imbed personalized video messages into your emails to build a stronger connection.  
Quotes from this Episode
"People are starving for connection. Tap that human need and remind people that there is a place they can go to feel better about things, and that's your organization."  
"Think through the top objections for your volunteers, and be really ready to proactively address those objections. Address them in your messaging and your calls to action. The more confident you are, the more confident they will feel."   
"People have a very cynical view of the future. And we've got to shore that up again. We've got to show people what's possible." 
"What's keeping people from coming back? You want to analyze each concern with an open empathetic mind. Everybody has legitimate concerns, so help them resolve it in their own mind. Validate those concerns, but also offer solutions."   
"People will say, 'Isn't email really unresponsive to people? Doesn't it feel cold?' And I say absolutely not. You can imbue and infuse your emails with so much compassion. Caring generosity, excitement, inspiration…you can put whatever you want in your emails. It's about how you write the copy." 
Want More? Check out Our Time + Talent Podcast!

Whether you're looking for solutions, inspiration, or just want to hear what others are doing to successfully engage volunteers, Time + Talent is the podcast for leaders of volunteers.
Co-hosts Tobi Johnson, MA, CVA and Jennifer Bennett, CVA bring you uplifting and insightful conversations with thought leaders and volunteer management practitioners who are redefining their roles, and the roles of volunteers.
About the Show
Nonprofit leadership author, trainer, consultant, and volunteer management expert Tobi Johnson shares weekly tips to help charities build, grow, and scale exceptional volunteer teams. Discover how your nonprofit can effectively coordinate volunteers who are reliable, equipped, and ready to help you bring about BIG change for the better.
If you're ready to ditch the stress and harness the power of people to fuel your good work, you're in exactly the right place!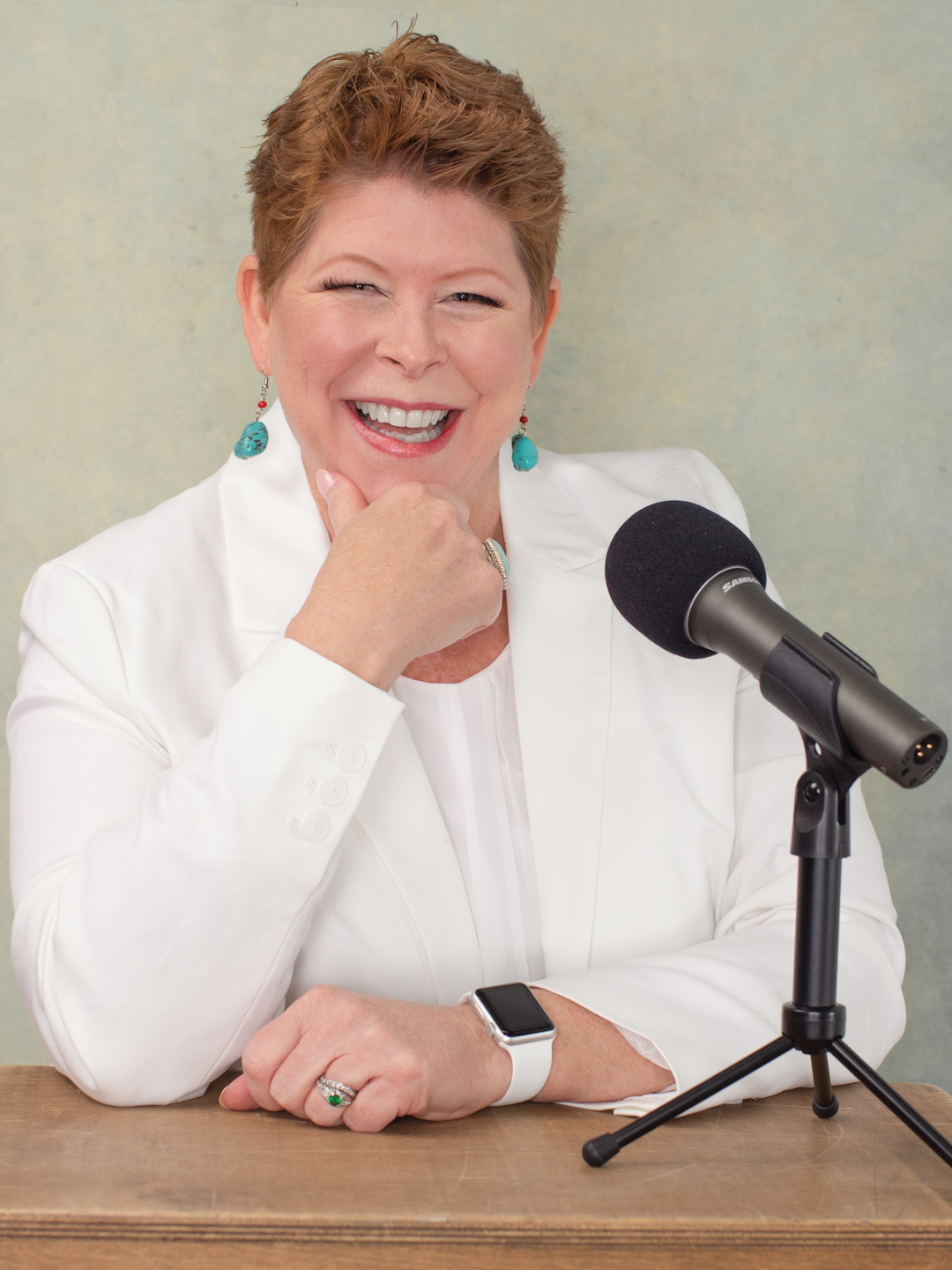 Contact Us
Have questions or suggestions for the show? Email us at wecare@volpro.net.
Rate, Review, & Follow Us on Apple Podcasts
If you love the content Tobi shares on the Volunteer Nation podcast, consider rating and reviewing the show! This helps us reach more people – and help more good causes just like yours – successfully engage enthusiastic, dedicated volunteers with less stress and more joy.
Click here, scroll to the bottom, tap to rate with five stars. Then, select "Write a Review" and let us know what you loved most about this episode!
Also, if you haven't done so already, follow the podcast so you don't miss a thing. Follow now!
Subscribe to ProNews: Our Weekly Resource Roundup
If you'd like to stay up to date on all new podcasts, blogs, freebies, and deals posted on our Tobi Johnson & Associates and VolunteerPro websites, subscribe to our weekly ProNews newsletter.
Every Wednesday, we'll send you a digest of our freshest content, plus a bonus! Once you confirm your subscription, you'll get our [Free eBook] The New Volunteer Manager: The First 90 Days.