Episode #82: Nonprofit Strategic Planning for 2024 in 3 Simple Steps
In this episode, we're diving deep into the world of nonprofit strategic planning for the year 2024. We understand that the process can often feel overwhelming, but fear not, because we're here to break it down into three simple steps. Tobi emphasizes the importance of having a strategic plan that not only sets goals and priorities for the year, but also allows for downtime and the ebbs and flows of work.
Nonprofit Strategic Planning

– Why It's Essential to the Success of Volunteer Initiatives
Having a strategic plan in place helps manage workload, serve as a litmus test for new work requests, and helps prioritize projects for staff who wear many hats. With a growth-focused plan and a clear roadmap for the next 12 months, you'll be well-equipped to achieve your organization's goals. Sharing the strategic plan with key stakeholders, including funders and volunteers, is also crucial for garnering support and resources. It's all about aligning departments and functions within your organization to ensure success.
Nonprofit Strategic Planning

– The Ready-Set-Go Process
Tobi introduces her streamlined, lean process for nonprofit strategic planning that drives volunteer engagement called the Ready-Set-Go Process. We'll explore the envisioning phase, where we set a bold vision for volunteers and the volunteer program, and the importance of mapping the context of the community. We'll dive into step two, planning the strategy, and discover how to simplify the plan to a few achievable initiatives. And finally, step three, where you bring your plan to fruition through smart time management and Tobi shares insights on tracking progress and implementing your plan using the same process she uses to get more done inside her busy business.
If you're ready to take control of your organization's future, avoid overwhelm and uncertainty, and set a bold vision for your volunteer program, this episode is for you.
Nonprofit Strategic Planning

– Show Highlights
01:40.3  Tobi introduces VisionWeek, our 5-day nonprofit strategic planning bootcamp
02:30.8  Tobi shares why you don't have enough time not to plan
05:13.8  Why should we do nonprofit strategic planning? What's in it for our teams and organizations?
14:37.9   Tobi begins to review her signature Ready-Set-GoTM Process for to streamlined nonprofit strategic planning
17:17.4   Step 1: Ready – Envisioning a bold future
23:50.3  Step 2: Set – Set plan your strategy
30:21.3  Step 3: Go – Implement your strategy
41:23.1  Where to go to learn more about VisionWeek
Nonprofit Strategic Planning

– Quotes from the Episode
"If you want to gain some buy in from folks and start to really work with, actively work with any resistance in your organization, you've gotta show people what's inside your head and where you're headed."
"If we're in a skiff rowing down the river and we wanna get there faster, if every person who's sitting there is rowing at a different cadence, We're not going anywhere. In fact, we'll probably get stuck in the water and start spinning."
"I am a huge fan of simplifying these plans to 3 to 5 big tips that will support achieving your bold vision. I think when you do more than 5, you've got too many on the list."
"Also build in some time for reflection, some time time off … time for ebbs and flows. Are there quiet times on your calendar? Is there white space on your calendar? Are there times where you just get to rest a little bit about or after a very intense campaign? So make sure you try to you know, you do burnout proof your plan.."
"Most Strategic plans don't get a 100% done, but I think we got through about 75% of it."
Want More? Check out Our Time + Talent Podcast!

Whether you're looking for solutions, inspiration, or just want to hear what others are doing to successfully engage volunteers, Time + Talent is the podcast for leaders of volunteers.
Co-hosts Tobi Johnson, MA, CVA and Jennifer Bennett, CVA bring you uplifting and insightful conversations with thought leaders and volunteer management practitioners who are redefining their roles, and the roles of volunteers.
About the Show
Nonprofit leadership author, trainer, consultant, and volunteer management expert Tobi Johnson shares weekly tips to help charities build, grow, and scale exceptional volunteer teams. Discover how your nonprofit can effectively coordinate volunteers who are reliable, equipped, and ready to help you bring about BIG change for the better.
If you're ready to ditch the stress and harness the power of people to fuel your good work, you're in exactly the right place!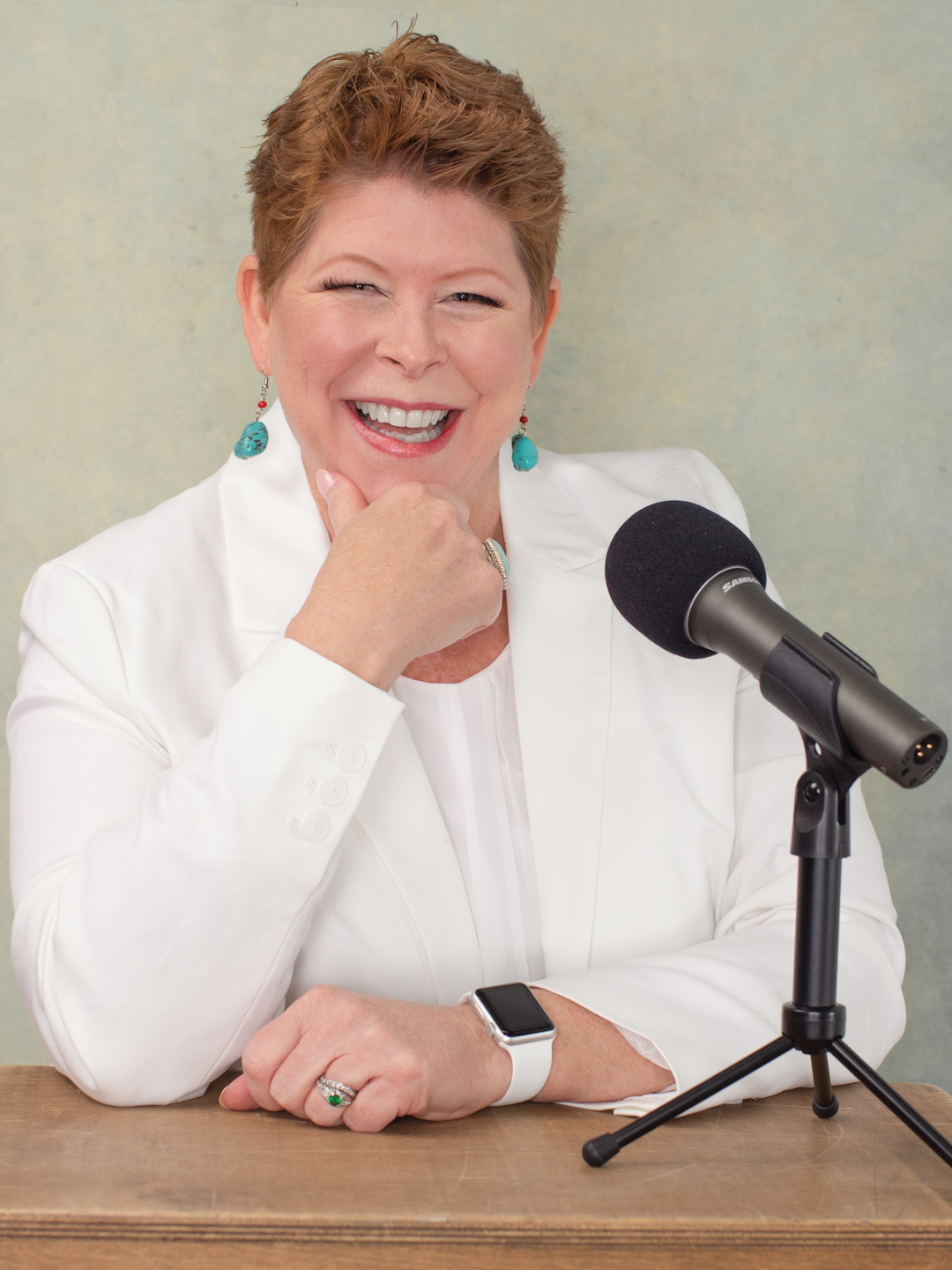 Contact Us
Have questions or suggestions for the show? Email us at wecare@volpro.net.
Rate, Review, & Follow Us on Apple Podcasts
If you love the content Tobi shares on the Volunteer Nation podcast, consider rating and reviewing the show! This helps us reach more people – and help more good causes just like yours – successfully engage enthusiastic, dedicated volunteers with less stress and more joy.
Click here, scroll to the bottom, tap to rate with five stars. Then, select "Write a Review" and let us know what you loved most about this episode!
Also, if you haven't done so already, follow the podcast so you don't miss a thing. Follow now!
Subscribe to ProNews: Our Weekly Resource Roundup
If you'd like to stay up to date on all new podcasts, blogs, freebies, and deals posted on our Tobi Johnson & Associates and VolunteerPro websites, subscribe to our weekly ProNews newsletter.
Every Wednesday, we'll send you a digest of our freshest content, plus a bonus! Once you confirm your subscription, you'll get our [Free eBook] The New Volunteer Manager: The First 90 Days.