Episode #77:

Engaging Communities in Social Change with Vichi Jagannathan
In this episode,  Tobi has a fascinating discussion on engaging communities in social change with Vichi Jagannathan. Vichi shares her personal journey and experiences in working towards social change in rural communities, specifically in eastern North Carolina.
In 2017, Vichi co-founded Rural Opportunity Institute (ROI). ROI builds the capacity of rural communities to support people's healing from generational trauma to achieve health, safety, connection, and self-determination. Based in rural Eastern North Carolina, ROI has grown from a small, grassroots effort to an influential organization that impacts more than 20,000 people in 15 states. ROI's innovative approach has captured the interest of national state funders including New Profit and the Kate B. Reynolds Charitable Trust. 
Discover how Vichi and a friend made a pact to return to their home state after feeling a disconnect between their experiences in California and the needs of eastern North Carolina. Explore their exploration of a grassroots approach to community engagement and their realization that top-down command and control strategies are ineffective in today's context.
Engaging

Communities

– Concept of "zones of genius"
The concept of "zones of genius" refers to the unique skills, talents, and expertise that each individual possesses. It suggests that everyone has areas in which they excel and can make their greatest contributions. Recognizing and tapping into these zones of genius allows individuals to bring their best selves to their work and create meaningful impact. In the context of community engagement, understanding and valuing people's zones of genius can help create opportunities for them to contribute in ways that align with their strengths and interests, ultimately leading to more effective and sustainable social change.
Delve into the concept of "zones of genius" as Vichi discusses the importance of allowing individuals the space to discover their unique strengths and talents, creating more opportunities for engagement and empowerment. Learn about their role in forming a community accountability board, funded through a multi-year grant, to ensure transparency and prevent misuse of resources.
Engaging

Communities

– Community Capital and Resources
Vichi highlighted the importance of understanding overwhelming stressors in communities, particularly in rural communities of color. They emphasized how certain communities experience these stressors more frequently due to systemic factors. There are compounding nature of these stressors, where challenges continuously layer on without giving people a chance to recover. They stressed the significance of not facing these challenges alone and the power of sharing these stories with systems leaders like schools, police, and social services to raise awareness. By acknowledging the impact of external factors on individuals and communities, Vichi advocated for a more compassionate and trauma-informed approach, moving away from blame and punishment towards understanding and support.
Engaging

Communities

– Show Highlights
04:11.5 Tobi introduced Vichi Jagannathan
05:40.8 How did Vichi  make the journey from electrical engineer to MBA to nonprofit leader
11:34.7 What does engaging communities in rural areas mean to Vichi
14:44.3 What is the birth story of ROI
19:51.3 What does it mean to do trauma informed work
26:43.0 Talk through the method of brining that voice
34:08.5 What did Vichi do next after plotting data and relaying to the community
38:50.8 Did Vichi had to make any shifts due to the energy deficit in society
47:04.9 How can organizations help connect volunteers connect with the solution or the advocacy
51:02.7 What pitfalls should organizations avoid when engaging communities for change
54:21.1 Small baby steps to share power more
58:09.1 What is Vichi most excited about in the year ahead
Engaging

Communities

– Quotes from the Episode
"We need to create more opportunities for individuals to discover their zone of genius and tap into their unique skills and talents."
"Engaging the community in designing solutions is crucial for driving social change from the grassroots level."
"Systems mapping and community mapping are effective methods for involving communities in social change efforts."
"Creating separate spaces and requiring people to come to them is a common mistake. Barriers and hoops are often created instead of meeting people where they already are.
"Sharing stories and experiences with systems leaders can help bring awareness to the challenges faced by communities."
"We need to shift from punishment to restorative responses when addressing trauma symptoms in our systems."
"Traditional volunteer engagement and direct service nonprofits could improve by incorporating more traditional volunteerism to better engage volunteers and be more organized.
Want More? Check out Our Time + Talent Podcast!

Whether you're looking for solutions, inspiration, or just want to hear what others are doing to successfully engage volunteers, Time + Talent is the podcast for leaders of volunteers.
Co-hosts Tobi Johnson, MA, CVA and Jennifer Bennett, CVA bring you uplifting and insightful conversations with thought leaders and volunteer management practitioners who are redefining their roles, and the roles of volunteers.
About the Show
Nonprofit leadership author, trainer, consultant, and volunteer management expert Tobi Johnson shares weekly tips to help charities build, grow, and scale exceptional volunteer teams. Discover how your nonprofit can effectively coordinate volunteers who are reliable, equipped, and ready to help you bring about BIG change for the better.
If you're ready to ditch the stress and harness the power of people to fuel your good work, you're in exactly the right place!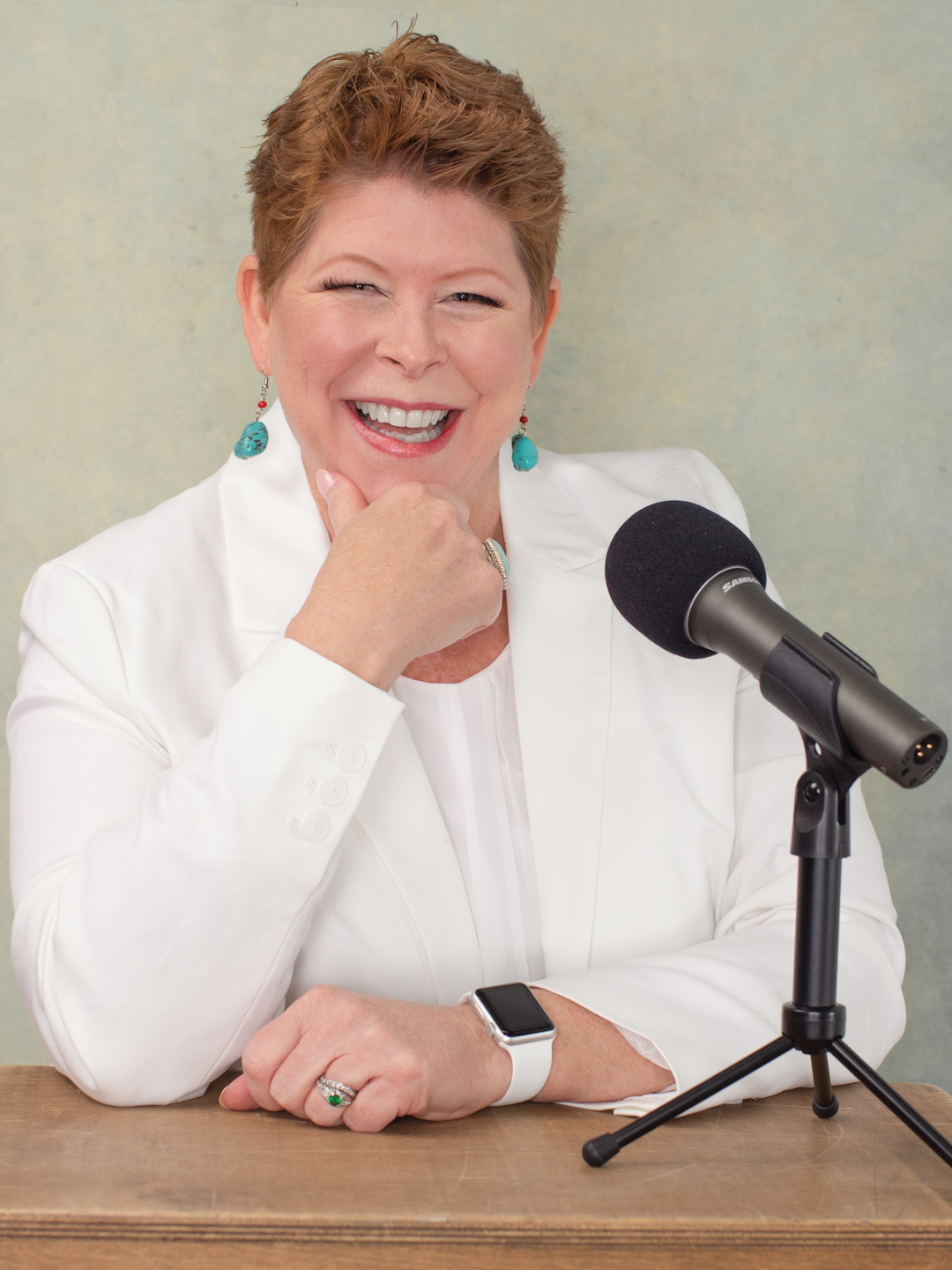 Contact Us
Have questions or suggestions for the show? Email us at wecare@volpro.net.
Rate, Review, & Follow Us on Apple Podcasts
If you love the content Tobi shares on the Volunteer Nation podcast, consider rating and reviewing the show! This helps us reach more people – and help more good causes just like yours – successfully engage enthusiastic, dedicated volunteers with less stress and more joy.
Click here, scroll to the bottom, tap to rate with five stars. Then, select "Write a Review" and let us know what you loved most about this episode!
Also, if you haven't done so already, follow the podcast so you don't miss a thing. Follow now!
Subscribe to ProNews: Our Weekly Resource Roundup
If you'd like to stay up to date on all new podcasts, blogs, freebies, and deals posted on our Tobi Johnson & Associates and VolunteerPro websites, subscribe to our weekly ProNews newsletter.
Every Wednesday, we'll send you a digest of our freshest content, plus a bonus! Once you confirm your subscription, you'll get our [Free eBook] The New Volunteer Manager: The First 90 Days.