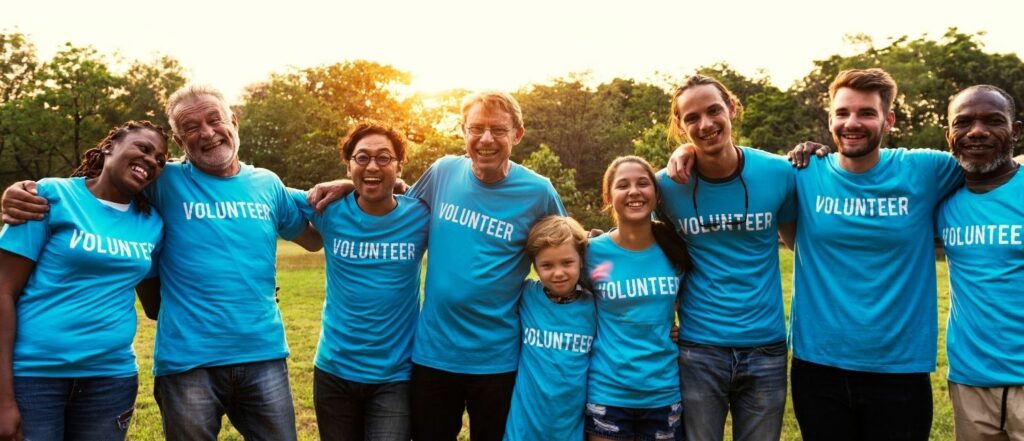 Episode #007: The Power of Volunteers as Community Capital
This week we're talking about "community capital," the incredible unique value that every volunteer brings to the organizations in which they choose to serve.
More Than an Extra Set of Hands
It's easy to see volunteers as simply an extra pair of helping hands, but they are so much more than that! Each volunteer carries within them a lifetime of experience, education, personal and socioeconomic background, and relationships. These all combine to create a unique worldview and a powerful singular value called "community capital."
In this episode, Tobi explores the true value of volunteers from all walks of life through the lens of this community capital and invites you to consider how the contributions of individual volunteers benefit the community as a whole.
Four Types of Community Capital
There are four key types of community capital inherent in every volunteer:
Human Capital – The tangible hard skills and intangible soft skills of each person
Social Capital – The interpersonal relationships and social connections of each person
Cultural Capital – The history, traditions, and cultural background of each person
Political Capital – The ability of each person to influence and engage with elected officials to pursue positive change
Community Capital as a Force for Good
This capital is a powerful force for good, and it is multiplied when individuals join together in service through community volunteerism. The value of such service goes way beyond individual acts, and Tobi shares some fascinating research on the ways that volunteerism can serve as a vital support for healing and community resilience.
Harnessing the strength of this collective community capital can sometimes be a challenge for leaders of volunteers. It requires a broader outlook on how the individual capital of a potential volunteer might benefit the organization, and how various things like age, gender, and experience add to the unique value a volunteer can bring to your nonprofit.
As you listen, consider whether your organization has a "typical" volunteer and who might be currently left out because their value is underestimated.
Tapping Into Latent Community Capital
The good news is that this capital already exists in our communities. It isn't something we have to create through our organizations. Our job, as leaders of volunteers, is to tap the latent community capital that's already there and work to develop, grow, and strengthen it through strategic and intentional community volunteerism.
Amazing volunteers come from all walks of life and all social circumstances, and they are ready to share their community capital with volunteer organizations. It is up to volunteer leaders to change the lens from which they view potential volunteers in order to better understand what talent is in front of them, and then explore how to best match that capital with their organization's needs.
Highlights from this Episode
00:01:19 Tobi relates a story of community capital from her own neighborhood and shares how taking care of each other is a type of informal volunteering that is happening every day.
00:03:38 Tobi digs a little bit deeper into how volunteerism and volunteer services strengthen our communities.
00:04:05 Tobi shares how to widen the lens from which you view volunteers at your organization, particularly in light of the desire to diversify your volunteer team.
00:04:34 Tobi discusses the scholarly article, "An Asset-Based Approach to Volunteering" by Jody Benenson and Alison Stagg and shares some fascinating insight into low-income and rural volunteerism.
00:09:40 Tobi explains the first type of community capital: Human Capital, and shares how a volunteer's "hard skills" like work experience and education, as well as "soft skills" like soft skills like loyalty, compassion, and interpersonal skills all contribute to the talent the volunteers bring to the table.
00:10:38 Tobi explains the second type of community capital: Social Capital, and shares how it not only bonds similar people together but also bridges the gap between diverse people with norms of reciprocity.
00:11:41 Tobi explains the third type of community capital: Cultural Capital, and shares an example from the book "What Happened To You" by Oprah Winfrey on how this capital is used to heal from trauma and build community resilience.
00:12:35 Tobi explains the fourth type of community capital: Political Capital, and discusses how this capital can be used to advocate for nonprofit and volunteer causes on a local, national, and international level.
Quotes from this Episode
"It doesn't matter if we agree or disagree on the politics of the day, whether we prepare dinner at the same time at night, whether we would send our kids to the same schools, we are simply neighborly. It's part of what it is to be part of our community."
"These volunteers and this community capital can be developed, grown, and strengthened through community volunteerism. Both benefit the individual, but also the whole. When people bring their capital to the table, that capital becomes infinitely stronger when combined with others'. It has a collective impact."
"Volunteers are not created by organizations; volunteers come fully ready with their set of assets to offer. It is up to organizations to explore and understand what talent is in front of them and how to match that talent with their organization's needs."
"What's most fascinating, I think, about this scholarly article ("An Asset-Based Approach to Volunteering") is that low-income or moderate-income volunteers, working-class volunteers are seen as assets rather than burdens or simply service beneficiaries. It is fascinating and empowering work."
"Volunteerism can be a powerful support for community resilience, and I've got to tell you…I think most of our communities need some support for community resilience."
"These acts, these tiny acts that we give of ourselves to one another, are the glue that binds our community together. They have tremendous value, and I think perhaps more than we've ever imagined, especially in today's world."
"That's what's so fantastic about volunteerism. It's one of the things in the world that can't be bought or sold."
Want More? Check out Our Time + Talent Podcast!

Whether you're looking for solutions, inspiration, or just want to hear what others are doing to successfully engage volunteers, Time + Talent is the podcast for leaders of volunteers.
Co-hosts Tobi Johnson, MA, CVA and Jennifer Bennett, CVA bring you uplifting and insightful conversations with thought leaders and volunteer management practitioners who are redefining their roles, and the roles of volunteers.
About the Show
Nonprofit leadership author, trainer, consultant, and volunteer management expert Tobi Johnson shares weekly tips to help charities build, grow, and scale exceptional volunteer teams. Discover how your nonprofit can effectively coordinate volunteers who are reliable, equipped, and ready to help you bring about BIG change for the better.
If you're ready to ditch the stress and harness the power of people to fuel your good work, you're in exactly the right place!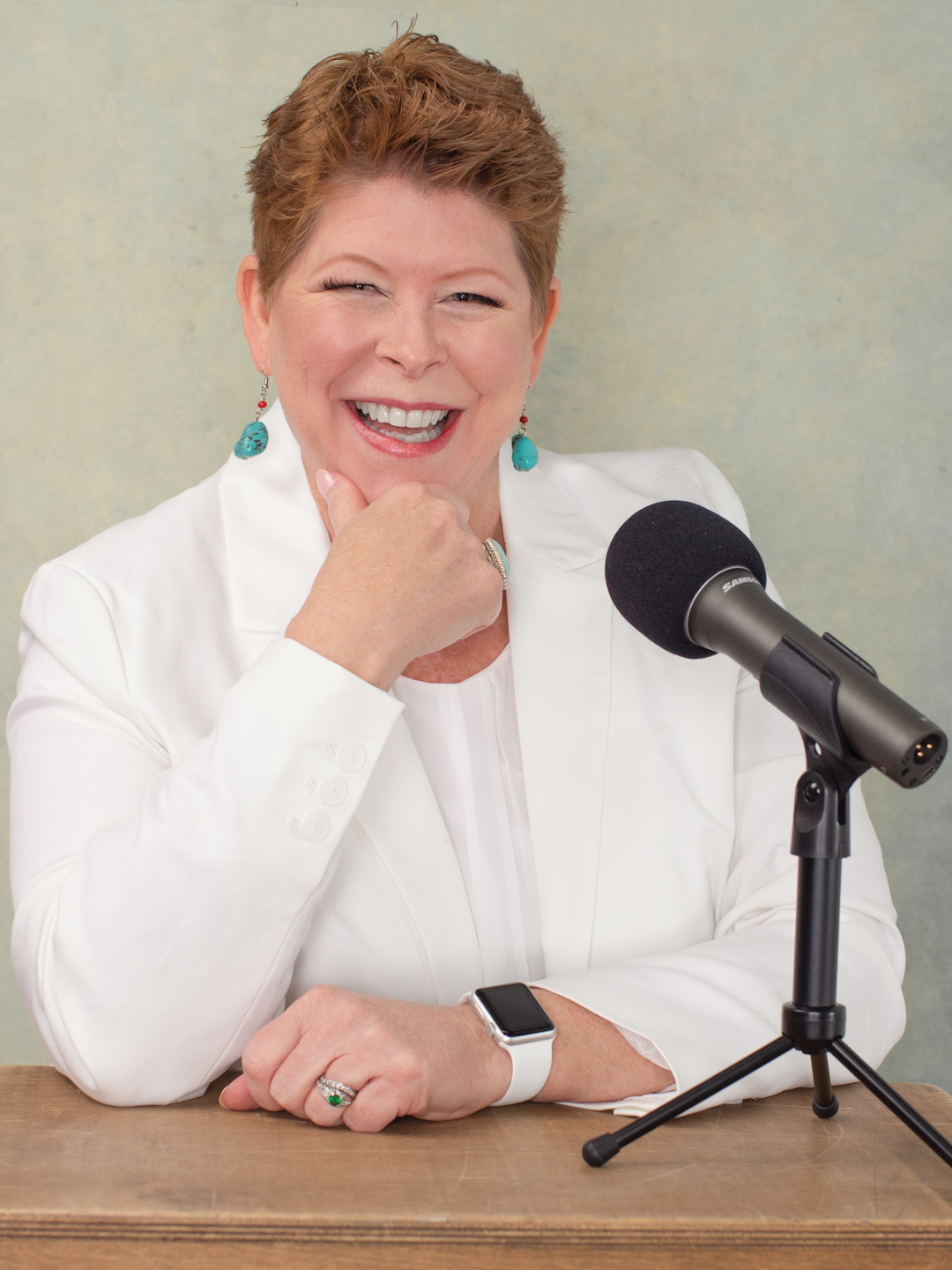 Contact Us
Have questions or suggestions for the show? Email us at wecare@volpro.net.
Rate, Review, & Follow Us on Apple Podcasts
If you love the content Tobi shares on the Volunteer Nation podcast, consider rating and reviewing the show! This helps us reach more people – and help more good causes just like yours – successfully engage enthusiastic, dedicated volunteers with less stress and more joy.
Click here, scroll to the bottom, tap to rate with five stars. Then, select "Write a Review" and let us know what you loved most about this episode!
Also, if you haven't done so already, follow the podcast so you don't miss a thing. Follow now!
Subscribe to ProNews: Our Weekly Resource Roundup
If you'd like to stay up to date on all new podcasts, blogs, freebies, and deals posted on our Tobi Johnson & Associates and VolunteerPro websites, subscribe to our weekly ProNews newsletter.
Every Wednesday, we'll send you a digest of our freshest content, plus a bonus! Once you confirm your subscription, you'll get our [Free eBook] The New Volunteer Manager: The First 90 Days.