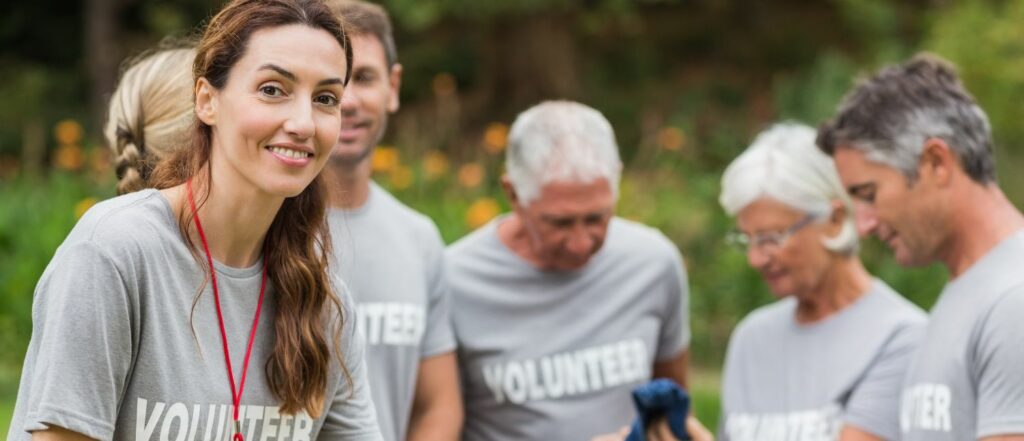 Episode #027:

Secrets to Building a Sense of Community with Volunteers

 
Do you remember the first time you experienced a sense of community with other people? It may have been a team sport, or an academic group, or a faith-based gathering. For Tobi, it was the Norpoint Dashers middle school soccer team! 
But what made that sense of community so strong? Tobi examines the raw ingredients that all healthy communities share and applies those principles to volunteer programs.    
Defining a Sense of Community
Before starting to intentionally build a sense of community, we need to know what we're trying to create. Tobi defines "community" as a group of people in the same space, having a particular characteristic in common, or joined by a feeling of fellowship as a result of sharing common attitudes, interests, and goals.  
This community can be any size, in person or online. Most importantly, communities do not need to share ALL values, just a few important ones. In fact, communities are stronger when a diversity of backgrounds and beliefs can be celebrated and valued.  
How Social Capital Can Strengthen a Sense of Community
Tobi defines this diversity of life experience as "social capital," and it's part of what keeps communities functioning together. When social capital is flowing, we feel a greater sense of community with others.
This social capital bonds similar people closer together and bridges the gap between diverse people with norms of reciprocity. It is also what we call on when we ask volunteers to raise funds or share word-of-mouth marketing about our open volunteer opportunities.  
Creating a Sense of Community for Online Volunteers
While it's certainly easier to build a sense of community in person, it's become clear that building community online is a necessary step for volunteer-driven organizations. We simply can't rely on in-person interactions as our sole means of fostering a sense of community and trust with volunteers. 
Tobi shares what she's learned from building the VolunteerPro membership community and how to engage and encourage members to interact and learn together. Tools like social media, learning hubs, volunteer portals, and virtual events are just a few ways to create a sense of community for volunteers outside the walls of your organizations 
Tobi also shares expert advice on how to manage online community conversation. Productive volunteer community engagement needs proactive facilitation, and both tech-skilled and unskilled volunteers will need your support to navigate your online community.  
Planning for structured conversations can help bridge the gaps and increase the frequency, quality, and depth of interaction online, and the stronger the sense of community, the more likely volunteers will remain committed to serving and helping you meet the goals of your organization.   
Highlights on Building a Sense of Community
00:01:41 Tobi shares a personal story of community as a member of the Norpoint Dashers at 12 years old, and how that experience helped shape her future
00:04:00 Tobi defines "community" and all the different forms it can take  
00:05:47 Tobi examines the most important facets of a flourishing and productive volunteer community 
00:07:28 Tobi looks at "social capital" and how it contributes to a vibrant sense of community for your volunteers 
00:11:00 Tobi shares the unique needs of online communities and how to nurture a strong online presence 
Quotes 
on Building a Sense of Community
"We've experienced a deficit of community over the last few years. Now we're starting to venture out. We're starting to get back together with friends and family and with our volunteers. And we're finding maybe that we just haven't been able to build back to the strong sense of community we may have had before the pandemic started."  
"A sense of community built amongst volunteers includes shared vision and goals for the greater good."   
"Within a volunteer community, people are working towards the common goal together with a common set of strategies." 
"Volunteer communities share some values in common, but not all. Folks don't necessarily need to share all values to feel a strong sense of community within their volunteer team."   
"It's a common myth that online communities are self-sufficient right from the start. But there's no such thing as "build it and they will come" when it comes to digital communications and marketing."   
Want More? Check out Our Time + Talent Podcast!

Whether you're looking for solutions, inspiration, or just want to hear what others are doing to successfully engage volunteers, Time + Talent is the podcast for leaders of volunteers.
Co-hosts Tobi Johnson, MA, CVA and Jennifer Bennett, CVA bring you uplifting and insightful conversations with thought leaders and volunteer management practitioners who are redefining their roles, and the roles of volunteers.
About the Show
Nonprofit leadership author, trainer, consultant, and volunteer management expert Tobi Johnson shares weekly tips to help charities build, grow, and scale exceptional volunteer teams. Discover how your nonprofit can effectively coordinate volunteers who are reliable, equipped, and ready to help you bring about BIG change for the better.
If you're ready to ditch the stress and harness the power of people to fuel your good work, you're in exactly the right place!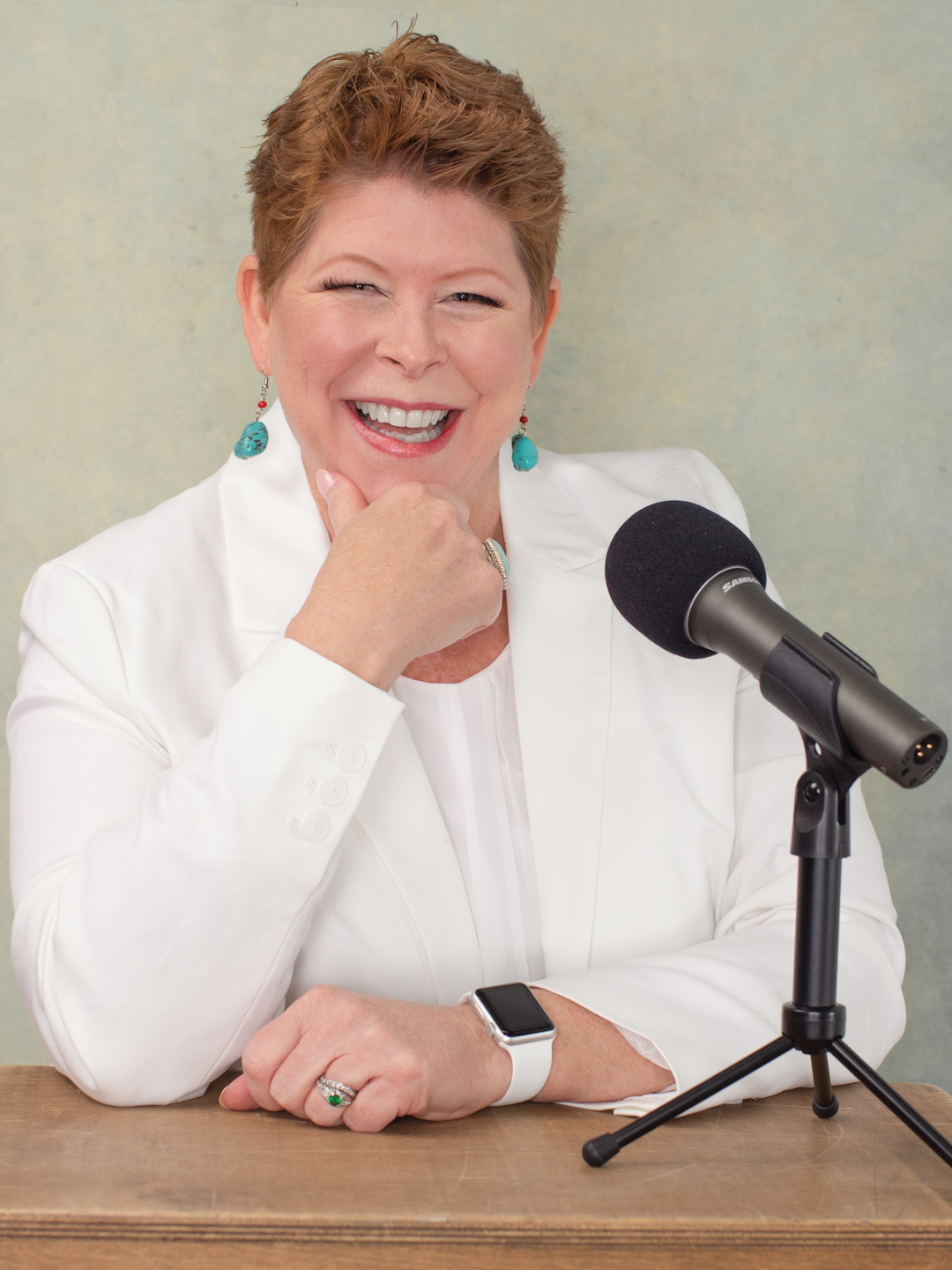 Contact Us
Have questions or suggestions for the show? Email us at wecare@volpro.net.
Rate, Review, & Follow Us on Apple Podcasts
If you love the content Tobi shares on the Volunteer Nation podcast, consider rating and reviewing the show! This helps us reach more people – and help more good causes just like yours – successfully engage enthusiastic, dedicated volunteers with less stress and more joy.
Click here, scroll to the bottom, tap to rate with five stars. Then, select "Write a Review" and let us know what you loved most about this episode!
Also, if you haven't done so already, follow the podcast so you don't miss a thing. Follow now!
Subscribe to ProNews: Our Weekly Resource Roundup
If you'd like to stay up to date on all new podcasts, blogs, freebies, and deals posted on our Tobi Johnson & Associates and VolunteerPro websites, subscribe to our weekly ProNews newsletter.
Every Wednesday, we'll send you a digest of our freshest content, plus a bonus! Once you confirm your subscription, you'll get our [Free eBook] The New Volunteer Manager: The First 90 Days.