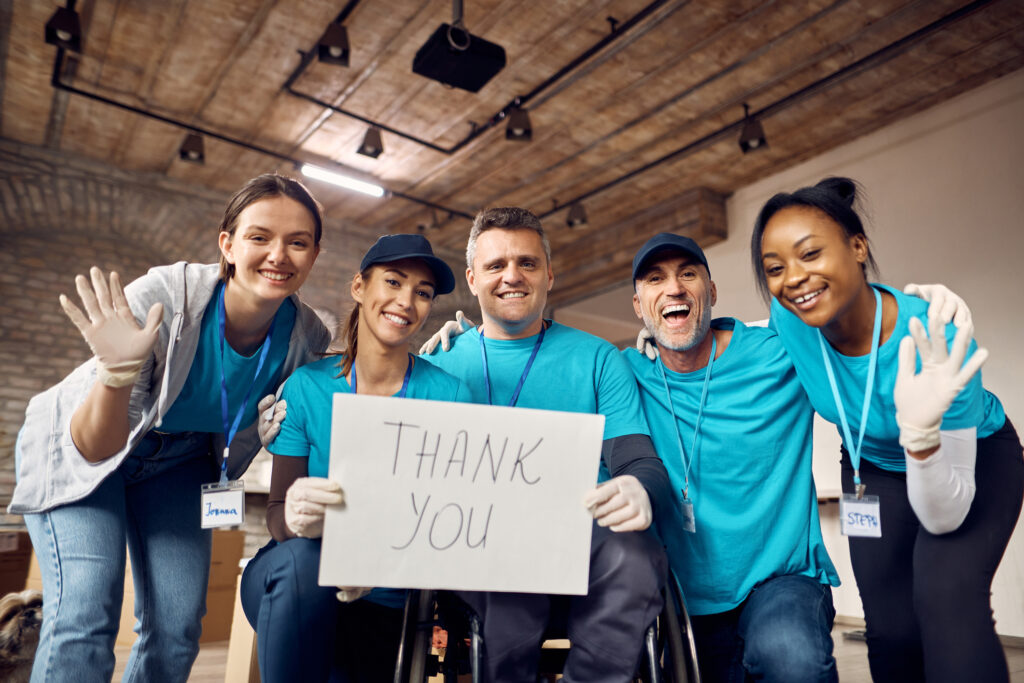 Episode #054: National Volunteer Week 2023 – A Year to Be Grateful
Today's episode, we're going to talk about National Volunteer Week 2023. Our theme is a year to be grateful. A year to be grateful, and Tobi shares some of the things she's grateful for.
Gratitude is a mindful practice that encourages us to take an abundant view of the world. In the nonprofit sector, it is quite easy to adopt a scarcity mindset and believe that there isn't enough to go around. But when we start to really think about it, there's plenty to go around. There are lots of people out there that wish to support the success of your mission. You just have to establish a connection with them.
National Volunteer Week 2023

– Volunteers Are Everywhere
Anywhere we go, volunteers are hiding in plain sight. They can be found in places like hospitals, airports, libraries, sporting venues, community gardens, state and national parks, youth centers, music festivals, crisis help lines, fire departments, museums, zoos, aquariums, etc.
There are volunteers everywhere. Volunteers often give support or leadership for the many direct services that NGOs offer. Boards of directors for nonprofit organizations are made up of unpaid volunteers. Students participate in volunteer work to fulfill service-learning obligations and develop their resumes.
National Volunteer Week 2023 – Volunteering is a way of life
Volunteers are like-minded people. You can communicate with another volunteer once you've met them. Whatever kind of volunteering you do, whenever you volunteer, however you volunteer, and whomever you volunteer with, none of that matters. We are aware that it affects our way of life.
For those of us who regularly volunteer, that way of life won't change any time soon. Some of our societal norms are influenced by the individuals we associate with, our families, and our religious communities. When we participate in philanthropy as volunteers, we are putting these embedded beliefs into practice.
National Volunteer Week 2023 – Volunteerism is Unique
We're all a part of something incredibly special here. Nothing like it takes place elsewhere. It's practically one of the last things left unmonetized. It is therefore incredibly special and contributes to how unique humans are.
When you think about it, it is actually fairly amazing that people can band together and effect change. It frequently takes place in your neighborhood, it occurs constantly. Never forget this, and never listen to anyone who tells you otherwise. People are kind at heart, and we are wired to lend a hand.
National Volunteer Week 2023

– Show Highlights
00:42:10 Tobi started with giving the news that our volunteer Management fundamental certificate course is now offered in self-paced modules.
06:37.00 National Volunteer Week 2023, this year's theme is gratitude.
07:38.10 Volunteers are everywhere.
10:34.50 Humans are hardwired to help people.
12:44.20 Volunteering is a way of life for many.
15:53.80 Volunteerism is showing signs of recovery
17:34.90 Volunteer leaders are linchpins. 
20:48.70 There are resources available at your fingertips
24:49.00: Reasons to be grateful wrap up
National Volunteer Week 2023

– Quotes from the Episode
"Gratitude is a mindful practice, a practice of mindfulness that helps us see the world in an abundant way. "
"Volunteers are hiding in plain sight no matter where you are."
"Volunteers are kindred spirits. When you meet another volunteer, you understand one another."
"It takes a tremendous amount of skill and leadership to pull off and there's so many different hats you wear as leaders of volunteers and as nonprofit staffers."
"Let's keep volunteerism alive with style."
"It is pretty incredible that people get together and make change happen."
"People are inherently good and we are hardwired to help."
Want More? Check out Our Time + Talent Podcast!

Whether you're looking for solutions, inspiration, or just want to hear what others are doing to successfully engage volunteers, Time + Talent is the podcast for leaders of volunteers.
Co-hosts Tobi Johnson, MA, CVA and Jennifer Bennett, CVA bring you uplifting and insightful conversations with thought leaders and volunteer management practitioners who are redefining their roles, and the roles of volunteers.
About the Show
Nonprofit leadership author, trainer, consultant, and volunteer management expert Tobi Johnson shares weekly tips to help charities build, grow, and scale exceptional volunteer teams. Discover how your nonprofit can effectively coordinate volunteers who are reliable, equipped, and ready to help you bring about BIG change for the better.
If you're ready to ditch the stress and harness the power of people to fuel your good work, you're in exactly the right place!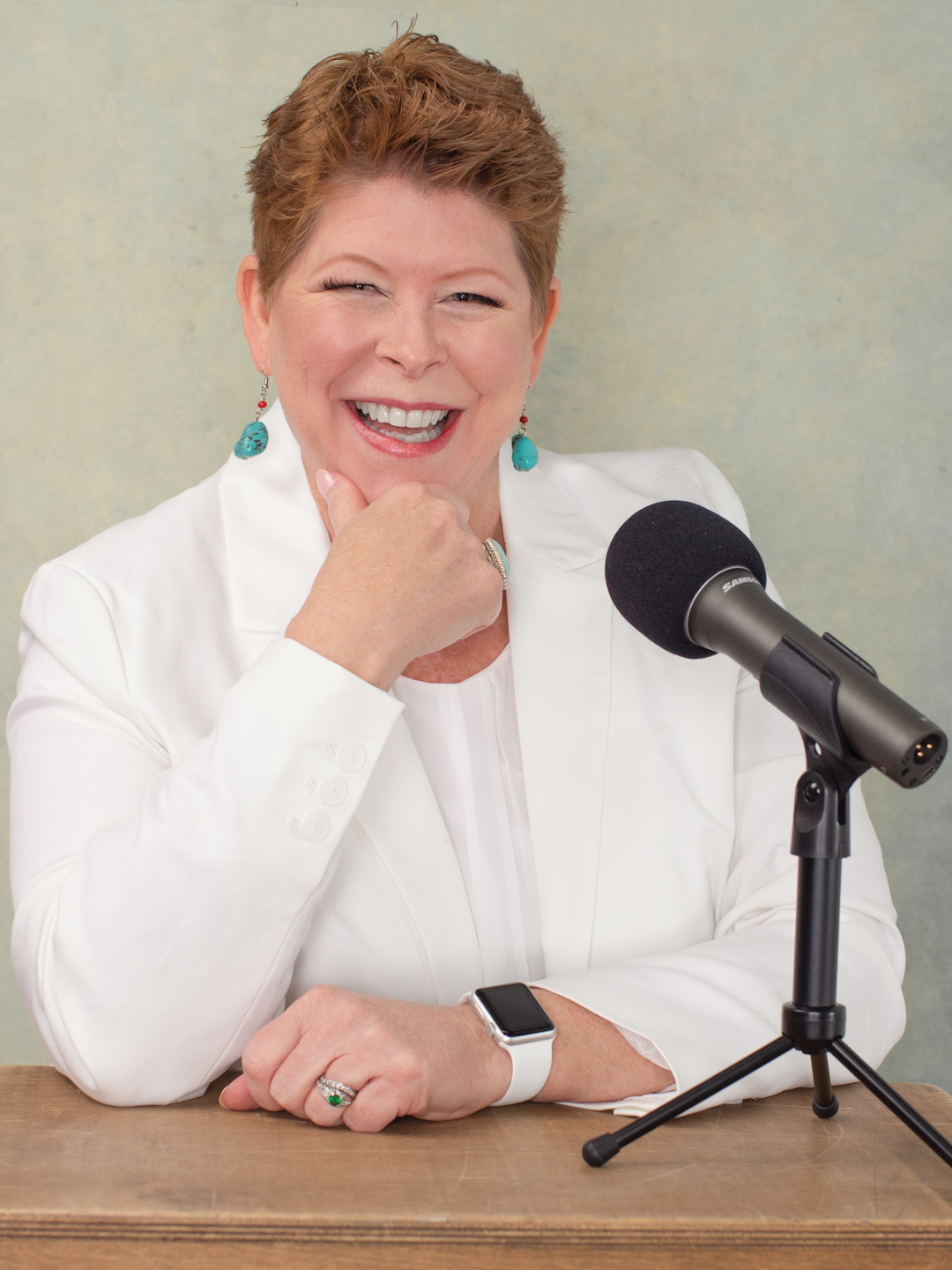 Contact Us
Have questions or suggestions for the show? Email us at wecare@volpro.net.
Rate, Review, & Follow Us on Apple Podcasts
If you love the content Tobi shares on the Volunteer Nation podcast, consider rating and reviewing the show! This helps us reach more people – and help more good causes just like yours – successfully engage enthusiastic, dedicated volunteers with less stress and more joy.
Click here, scroll to the bottom, tap to rate with five stars. Then, select "Write a Review" and let us know what you loved most about this episode!
Also, if you haven't done so already, follow the podcast so you don't miss a thing. Follow now!
Subscribe to ProNews: Our Weekly Resource Roundup
If you'd like to stay up to date on all new podcasts, blogs, freebies, and deals posted on our Tobi Johnson & Associates and VolunteerPro websites, subscribe to our weekly ProNews newsletter.
Every Wednesday, we'll send you a digest of our freshest content, plus a bonus! Once you confirm your subscription, you'll get our [Free eBook] The New Volunteer Manager: The First 90 Days.