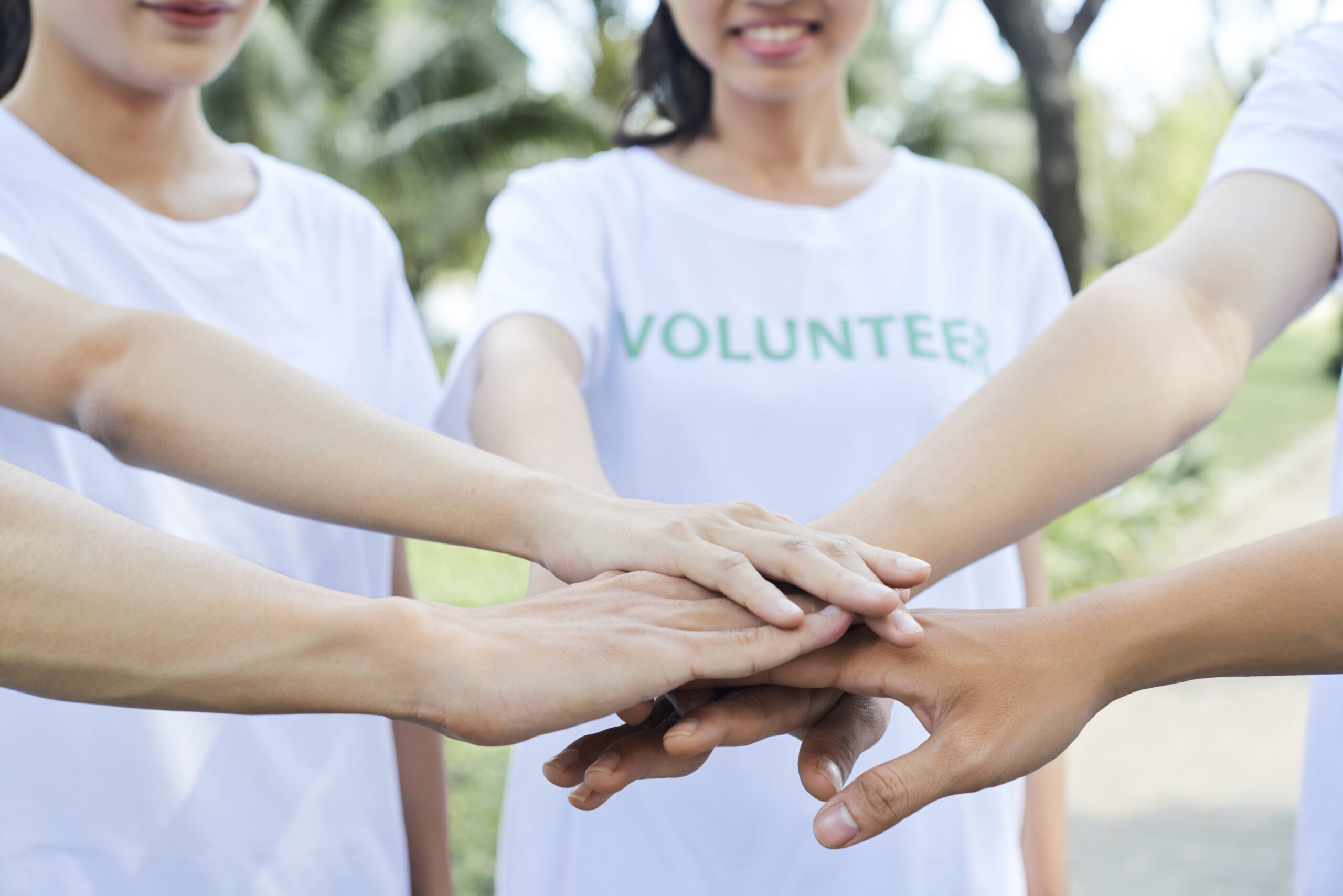 Episode #051:

10 Reasons Why Volunteerism is Important (Way Beyond the Fluff!)
April, which is worldwide volunteer month, is set to start. I wanted to take some time to reflect on the significance of volunteering.
And I want to go way beyond the fluff. We all talk about, we're all getting together, we're working in community, we're helping our nonprofits meet their mission. These are all important things, but there is so much more power and volunteerism out there that I believe we don't often recognize, especially those of us who work in the field on a daily basis.
We usually don't give it much thought because we don't have the time. So, in this episode, I'd like to discuss ten reasons why volunteering is important.
Why Volunteerism Is Important – Beyond Free Labor
It is more than just free labor. It requires more than a pair of extra hands. It goes far beyond nice people who lick stamps and do mailings for us. When it comes to volunteerism, we have gone far beyond that. So let's start with reason number one. Most nonprofit organizations were founded by concerned community members.
According to the National Center for Charitable Statistics, approximately 68% of nonprofit organizations in the United States do not have paid employees. These organizations are usually entirely run by volunteers. They may now have paid staff, but they began with volunteers way back when.
Why Volunteerism Is Important – Breaks Down Biases and Builds Community
When we volunteer, we meet people who are different from us. We expose ourselves to the biases we have about others that we may not even be aware of. However, these biases are challenged. And, if we are willing, we can generate new interpretations and challenge some of our long-held beliefs. And that only happens when we're out and about, rubbing shoulders, rubbing elbows, and working with people who aren't necessarily part of our daily lives.
Why Volunteerism Is Important – Key Component of Building Social Capital
Volunteering has been identified as a critical component of social capital development by the World Economic Forum. Volunteering can help to build social capital by bringing people together from different backgrounds and promoting shared values and goals. Furthermore, volunteering can aid in the formation of social norms.
Why Volunteerism Is Important – Keeps Us Honest
When volunteers are present and included in conversations and planning sessions, it forces us to speak with them rather than about them. When volunteers are not present, we frequently hear people speak about volunteers; however, when volunteers are present, we speak with them, which allows us to truly consider the contributions of our communities as valued partners in our missions.
So it's critical to include volunteers as community delegates in our advisory groups and to help them learn more about our causes through in-service training. And even including volunteers in the delivery and development of training for volunteers and others. Volunteers can keep us honest, grounded, and connected to our communities.
Why Volunteerism Is Important – As Helpful As Psychotherapy
They gave it the same rating. According to the findings, receiving assistance from volunteers makes users believe that the assistance is more genuine. And I've read other studies like this in direct service environments and contexts where volunteer services are actually perceived as more customer friendly than staff services.
In some ways, this translates to volunteers having more time to spend with clients. Sometimes people in the community prefer to be served by people who look or act like them.
Volunteering has been linked to positive outcomes. Numerous studies have been conducted to this effect, both in physical and mental health. A 20-year study found that midlife environmental volunteering was associated with physical activity, self-reported health, and depressive symptoms.
Why Volunteerism Is Important – Show Highlights
00:03:00 Tobi started off the episode by reminding that the Global Volunteer Month is about to start.
01:58:30 Reason #1: Most nonprofit organizations were started by community volunteers.
03:06:30 Reason #2: Volunteering breaks down biases and builds communities.
04:55:00 Reason #3: Volunteers keep us honest.
05:54:20 Reason #4: Services provided by volunteers can sometimes be perceived as equal or better than services from paid staff.
07:48:04 Reason #5: Volunteering is associated with positive outcomes.
12:00:80 Reason #6: Volunteers are donors. And donors are volunteers.
14:28:80 Reason #7: Today's volunteers are tomorrow's volunteer force.
16:28:40 Reason #8: Volunteer experience makes you more employable.
17:19:10 Reason #9: Volunteers can bring a diverse skill set and perspective
17:19:10 Reason #10: Volunteers help bridge the divide between communities and nations
Why Volunteerism Is Important – Quotes from the Episode
"Our sector is driven and fueled by volunteer talent, and I don't think we should forget that, especially for global volunteer. "
"Volunteerism can help us get back to some of the social prosocial norms that we need to have to have a functioning society."
"In a society where people are exhausted or feeling the effects of the Covid pandemic on their mental health, that volunteering can be a way to build resilience back."
"Volunteers build bridges and broker relationships between service providers and beneficiaries."
"Volunteers can be that connective tissue between communities and nonprofit."
Want More? Check out Our Time + Talent Podcast!

Whether you're looking for solutions, inspiration, or just want to hear what others are doing to successfully engage volunteers, Time + Talent is the podcast for leaders of volunteers.
Co-hosts Tobi Johnson, MA, CVA and Jennifer Bennett, CVA bring you uplifting and insightful conversations with thought leaders and volunteer management practitioners who are redefining their roles, and the roles of volunteers.
About the Show
Nonprofit leadership author, trainer, consultant, and volunteer management expert Tobi Johnson shares weekly tips to help charities build, grow, and scale exceptional volunteer teams. Discover how your nonprofit can effectively coordinate volunteers who are reliable, equipped, and ready to help you bring about BIG change for the better.
If you're ready to ditch the stress and harness the power of people to fuel your good work, you're in exactly the right place!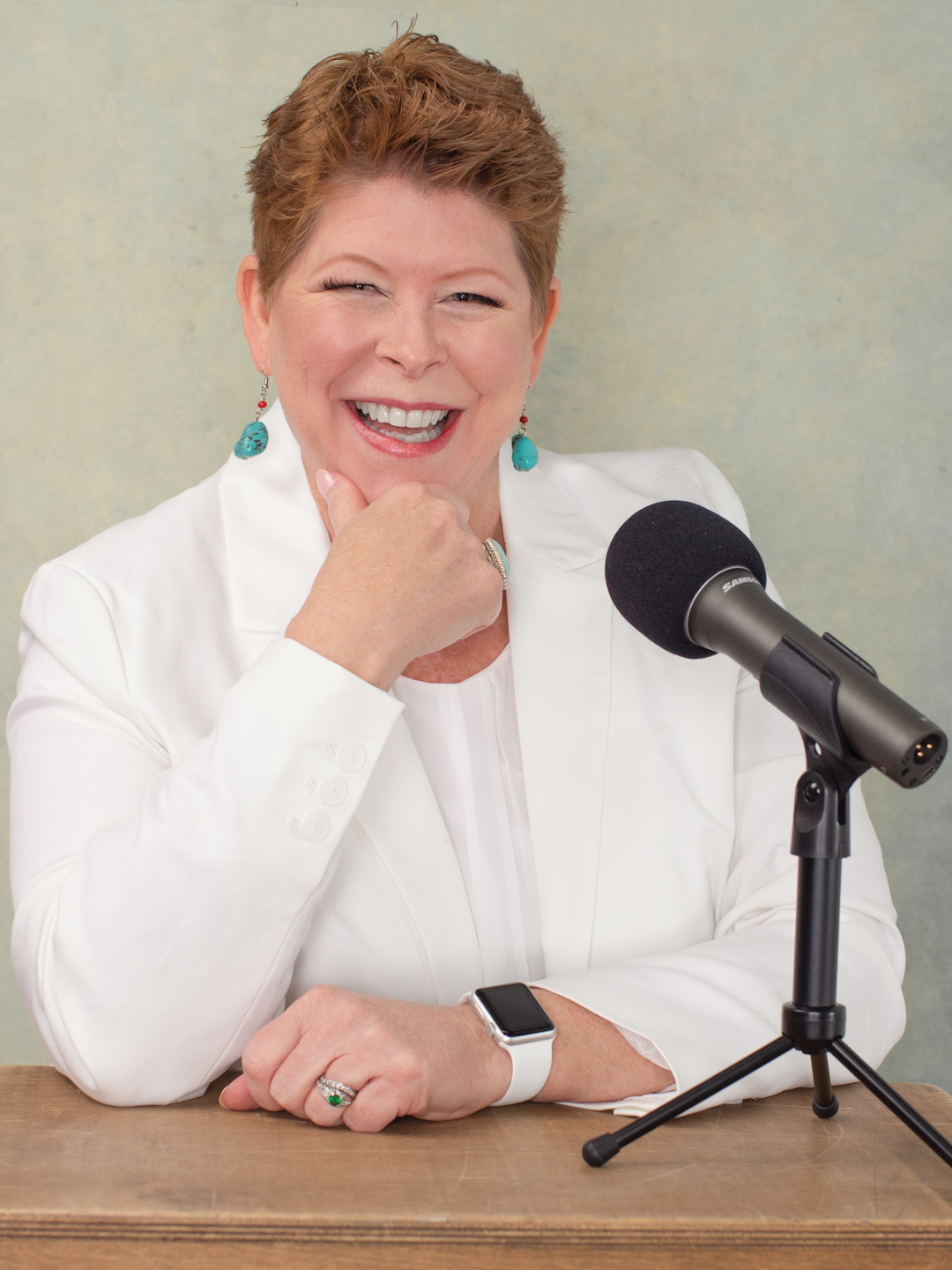 Contact Us
Have questions or suggestions for the show? Email us at wecare@volpro.net.
Rate, Review, & Follow Us on Apple Podcasts
If you love the content Tobi shares on the Volunteer Nation podcast, consider rating and reviewing the show! This helps us reach more people – and help more good causes just like yours – successfully engage enthusiastic, dedicated volunteers with less stress and more joy.
Click here, scroll to the bottom, tap to rate with five stars. Then, select "Write a Review" and let us know what you loved most about this episode!
Also, if you haven't done so already, follow the podcast so you don't miss a thing. Follow now!
Subscribe to ProNews: Our Weekly Resource Roundup
If you'd like to stay up to date on all new podcasts, blogs, freebies, and deals posted on our Tobi Johnson & Associates and VolunteerPro websites, subscribe to our weekly ProNews newsletter.
Every Wednesday, we'll send you a digest of our freshest content, plus a bonus! Once you confirm your subscription, you'll get our [Free eBook] The New Volunteer Manager: The First 90 Days.