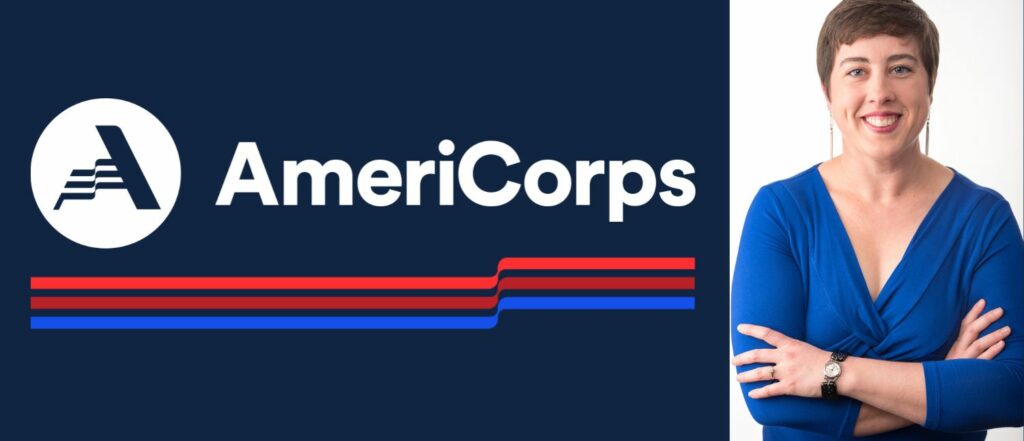 Episode #043: How to Tap AmeriCorps Grants & Resources with Sharon Tewksbury-Bloom
In this year's Volunteer Management Progress Report, both time and volunteer recruitment were top challenges for leaders of volunteers. Just imagine if you could bring more program development and recruitment assistance onboard through AmeriCorps grants and resources – how would that change your trajectory for 2023?
In this episode, we welcome expert Sharon Tewksbury-Bloom to discuss best practices for including AmeriCorps service workers in your organization's mission, how to partner with other participating local organizations to expand your capacity, and the steps you can take when applying for AmeriCorps grants.
About This Week's Guest
Sharon Tewksbury-Bloom is the founder and CEO of Do Good, Be Good and Bloom Facilitation. Sharon is a professional facilitator with extensive experience working with AmeriCorps as a former service member and as an AmeriCorps Project Director.
Sharon received her master's degree in Organizational Development and Knowledge Management from George Mason University's School of Public Policy. After finishing grad school, Sharon and her husband spent a year road-tripping across the United States and Canada, volunteering for a week in each community they passed through.
Sharon lives in Flagstaff, Arizona and spends her free time volunteering at the community theater, the local history museum, and tackling teenagers in rugby.
About the AmeriCorps Program
Tobi and Sharon look at the three primary branches of the AmeriCorps program: State and National, VISTA, and NCCC. Each branch provides a different kind of service and comes with different guidelines and parameters.
Sharon dives into each branch to share how you can apply those specialties to your own program, and offers practical tips on how you can partner with other local organizations to share AmeriCorps resources until you're ready to apply for your own AmeriCorps grants.
Applying For AmeriCorps Grants: Complex but Worth It!
Tobi and Sharon discuss the pros and cons of participating in the AmeriCorps program as a volunteer-involving organization. As a federally funded U.S. government organization, AmeriCorps includes detailed and stringent guidelines for how to utilize workers and the allowable scope of work for participants in each branch of the program.
Within these parameters, though, there is also a lot of opportunity for creativity and growth. AmeriCorps participants bring a lot of energy, enthusiasm, skill, and fresh vision and approached correctly, AmeriCorps grants and resources can be a fantastic asset to your organization.
AmeriCorps Grant and Resources – Show Highlights
00:06:38 What exactly IS AmeriCorps? Sharon shares how AmeriCorps workers differ from community volunteers, and what the program is all about.
00:07:44 Sharon and Tobi discuss the VISTA branch of AmeriCorps and how to utilize VISTA workers to build capacity, write grants, develop curriculum, and fundraise.
00:08:35 Sharon and Tobi look at the National and State branch of AmeriCorps, how its purpose differs from the VISTA program, and how to utilize workers from this branch to work directly with people in your community to provide needed services.
00:08:56 Sharon explains the purpose behind the third AmeriCorps branch, the National Civilian Community Corps and how to utilize NCCC teams for project-based work, including disaster recovery efforts.
00:10:44 Sharon offers tips for organizations who want to explore AmeriCorp services before diving fully into the process of applying for AmeriCorps grants, with suggestions on how to potentially share AmeriCorps resources with other local organizations.
AmeriCorps Grant and Resources – Quotes from the Episode
"One of the interesting things about working with AmeriCorps is that you know that timeframe going into it. Unlike a community volunteer who you recruit and don't necessarily know how long they'll be with you, with AmeriCorps you're often working on a specific start date and a specific end date.
That makes it interesting to think about how will we prepare for this person or this team? How will we make them feel welcome? How will we orient them to our organization? How will we bring them on board knowing that they're leaving in six weeks or six months or a year? And then, how will we also capture the work that they've done, capture any knowledge that's been created and transfer that before they leave?"
"We don't do our work in a vacuum. We don't close the door and work in a silo. We're always sharing what we're working on. We're always putting it in a place where it can be found by other people, and it takes time to find the system that will work for you. "
"I think it's a great learning opportunity for young people. They actually did a study a few years ago…there was greater retention for AmeriCorps members when they were given structured opportunities to reflect on their service with their peers. So good for the organization, but good for the members as well."
"Folks do need to think ahead. They need to have a strategic plan. They need to know how this resource would fit in their strategic plan. A big, big mistake is not having a plan and just thinking about this as an extra free pair of hands for my organization. That's not the way you should approach it."
"It's a great way for people to start to understand what nonprofits are. We think they know, but most people on the outside don't really understand it. It's a special kind of community. It's a special way of working that is much different than a corporate or private sector. I think it's a great place for young people and retirees to get a sense of what opportunities are available, and also help our organizations meet our missions better."
Want More? Check out Our Time + Talent Podcast!

Whether you're looking for solutions, inspiration, or just want to hear what others are doing to successfully engage volunteers, Time + Talent is the podcast for leaders of volunteers.
Co-hosts Tobi Johnson, MA, CVA and Jennifer Bennett, CVA bring you uplifting and insightful conversations with thought leaders and volunteer management practitioners who are redefining their roles, and the roles of volunteers.
About the Show
Nonprofit leadership author, trainer, consultant, and volunteer management expert Tobi Johnson shares weekly tips to help charities build, grow, and scale exceptional volunteer teams. Discover how your nonprofit can effectively coordinate volunteers who are reliable, equipped, and ready to help you bring about BIG change for the better.
If you're ready to ditch the stress and harness the power of people to fuel your good work, you're in exactly the right place!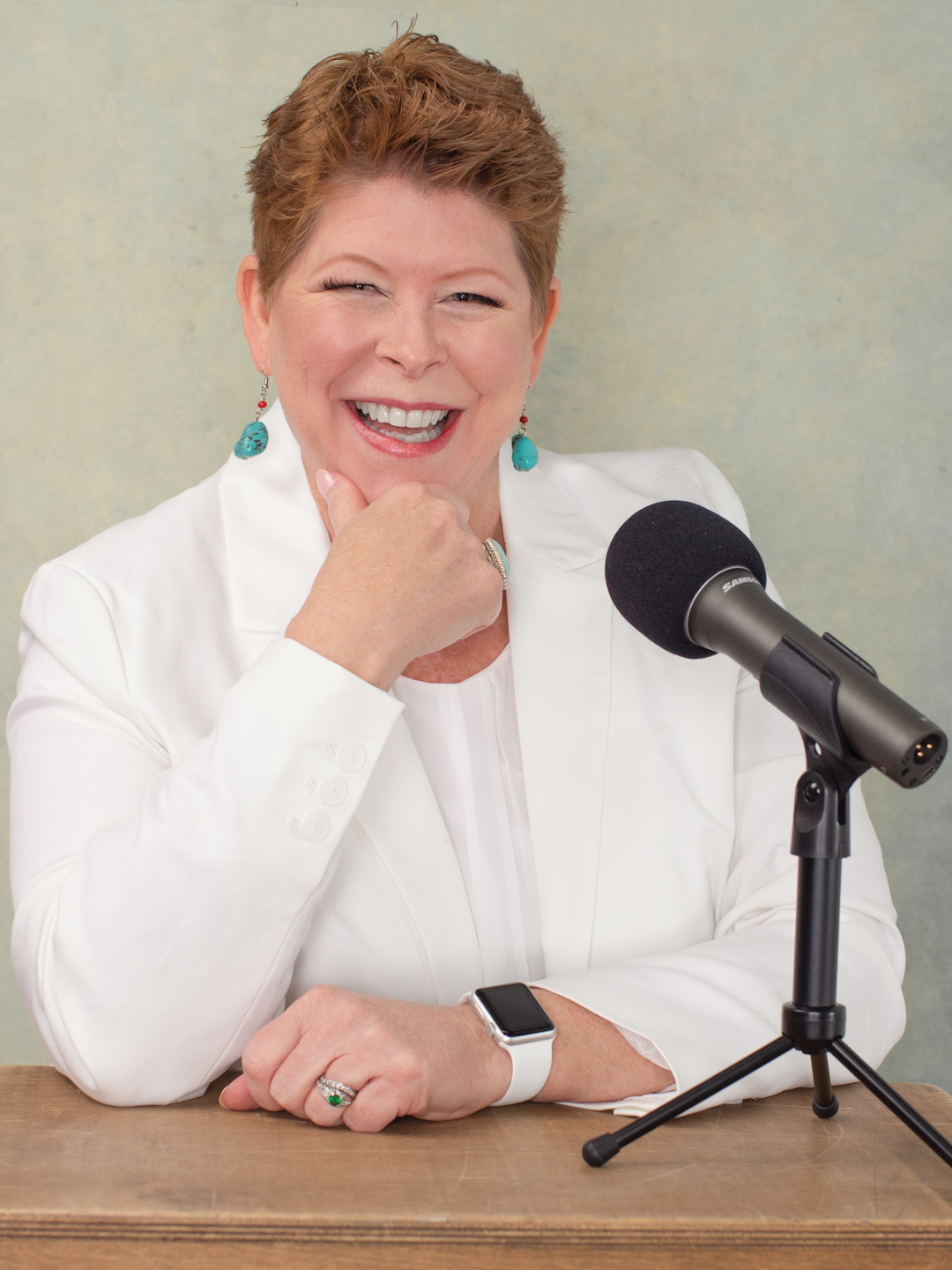 Contact Us
Have questions or suggestions for the show? Email us at wecare@volpro.net.
Rate, Review, & Follow Us on Apple Podcasts
If you love the content Tobi shares on the Volunteer Nation podcast, consider rating and reviewing the show! This helps us reach more people – and help more good causes just like yours – successfully engage enthusiastic, dedicated volunteers with less stress and more joy.
Click here, scroll to the bottom, tap to rate with five stars. Then, select "Write a Review" and let us know what you loved most about this episode!
Also, if you haven't done so already, follow the podcast so you don't miss a thing. Follow now!
Subscribe to ProNews: Our Weekly Resource Roundup
If you'd like to stay up to date on all new podcasts, blogs, freebies, and deals posted on our Tobi Johnson & Associates and VolunteerPro websites, subscribe to our weekly ProNews newsletter.
Every Wednesday, we'll send you a digest of our freshest content, plus a bonus! Once you confirm your subscription, you'll get our [Free eBook] The New Volunteer Manager: The First 90 Days.