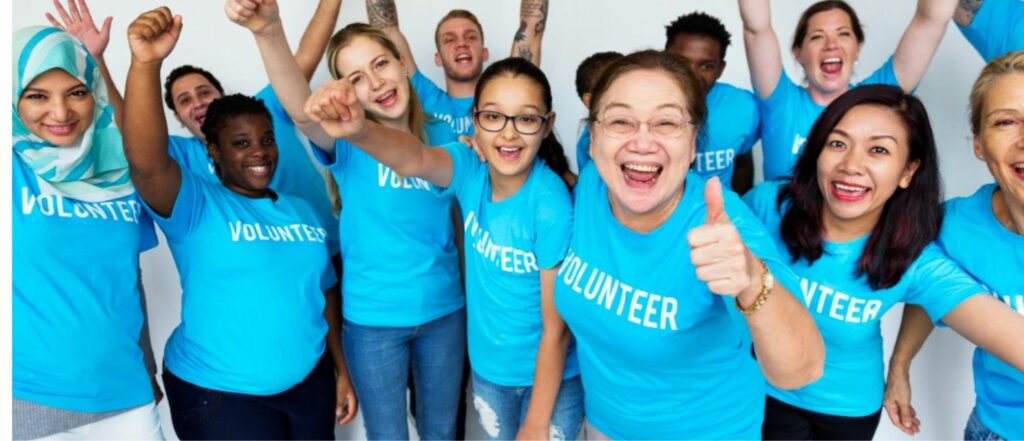 Episode #022: My Fave 6 Nonprofit Leadership and Management Wins
In previous podcast episodes, Tobi has shared some of the things she wishes she'd known about training volunteers, and some nonprofit lessons learned the hard way. In this week's podcast, Tobi is shifting gears and sharing her most cherished wins from her 30+ years in nonprofit leadership and management!  
Celebrating Nonprofit Leadership and Management Successes
Do you celebrate your successes, large and small?  
Most people don't. We tend to minimize or negate our wins and quickly move onto the next thing.  This includes when people compliment us or draw attention to our accomplishments.   
We don't want to brag or appear boastful, so we downplay anything that feels like praise or positive recognition. But in doing so, we don't reinforce our confidence that we can risk big things and fail, succeed, AND survive.  
Choose Your 
Nonprofit Leadership and Management 
Focus
It's important to learn from mistakes and be open to correction. It's also vital to take the time to celebrate the victories, large and small, along the way. It's good for our hearts, our minds, and for our volunteer teams to share successes and encouragement.   
The world will undeniably present us with difficulties, challenges, and negativity every day. That can become not only our focus, but also our main motivator if we allow it. We need to make it a practice to take in the good every day, which means noticing and feeling the joyful, happy, and satisfying things that happen.    
Set The Example for Nonprofit Leadership and Management
Tobi starts every VolunteerPro team meeting by inviting staff to share the wins for that week. It sets an intentionally positive tone, allows different departments to know what's happening with each other, and encourages the entire team. 
It can be very easy to only focus on problems, challenges, and goals, but sharing wins with your team reminds both staff and volunteers of all the reasons your organization exists, and all the good your team is accomplishing together every day in big and small ways.     
Highlights from this Episode
00:02:10 Tobi talks about the brain's "negativity bias" and shares some quick techniques to re-wire your neural pathways by making it a practice to notice and celebrate the good things that happen every day.   
00:06:34 Tobi shares her nonprofit leadership and management win #1 – Watching lives change one at a time during her time at a youth opportunity program. 
00:12:43 Tobi shares nonprofit leadership and management win #2 – Building programs that lived on long after her time working with HIRE UP and Larkin Street Youth Services. 
00:16:36 Tobi relates her nonprofit leadership and management win #3 – Learning to be a better ally by really listening and receiving client feedback. 
00:23:06  Tobi tells her nonprofit leadership and management win #4 – Building a coalition for mutual benefit while helping citizens learn about the Medicare Part D rollout. 
00:27:59 Tobi shares her nonprofit leadership and management win #5 – Creating a collaborative business roundtable while working with Job Corps. 
00:31:47  Tobi shares her nonprofit leadership and management win #6 – Implementing a successful multi-city marketing and community outreach with four Tennessee mayors to get the word out about the Affordable Care Act health exchanges. 
00:36:36 Tobi shares a bonus tip (but you'll have to listen to find out what it is!) 
Quotes from this Episode
"You know, life isn't that easy right now for a lot of us. We've got to stop and take a few moments to celebrate everything that we're doing. Whether it's a small win that seems inconsequential to other people, or something that's a big success that everybody notices, we've got to celebrate it all."  
"I've worked in nonprofits and government programs and grassroots campaigns my entire career. One of the things that kept me going was experiencing times where I could watch people go through personal transformations. There's nothing more inspiring than that."    
"One of the challenges we have is to really feel our missions. Sometimes we are in our day-to-day work, and we lose sight of the tremendous miracles that are happening around us."   
"When we're out there asking people to contribute their time and talent, we need to remember that they're coming to help make miracles happen. Sometimes we don't present it that way, but it's actually what's happening." 
"Your work is so complicated. It's so complex. It's so multifaceted. People have no idea how hard it is to engage people from the community in doing work they don't get paid for. We want to make sure that everybody understands how important your work is and celebrate the work of your volunteers." 
"Collaboration is the new competition. In today's world, you can't do anything really substantial without partners working with you." 
"The more relationships you build with stakeholders, the more you can extend your impact. If you can get out of your comfort zone and start to meet with new people, you can start to bring in more new ideas and a larger network in support of your cause." 
"You can influence other people simply through your passion, combined with a clear vision and a roadmap to get there." 
Want More? Check out Our Time + Talent Podcast!

Whether you're looking for solutions, inspiration, or just want to hear what others are doing to successfully engage volunteers, Time + Talent is the podcast for leaders of volunteers.
Co-hosts Tobi Johnson, MA, CVA and Jennifer Bennett, CVA bring you uplifting and insightful conversations with thought leaders and volunteer management practitioners who are redefining their roles, and the roles of volunteers.
About the Show
Nonprofit leadership author, trainer, consultant, and volunteer management expert Tobi Johnson shares weekly tips to help charities build, grow, and scale exceptional volunteer teams. Discover how your nonprofit can effectively coordinate volunteers who are reliable, equipped, and ready to help you bring about BIG change for the better.
If you're ready to ditch the stress and harness the power of people to fuel your good work, you're in exactly the right place!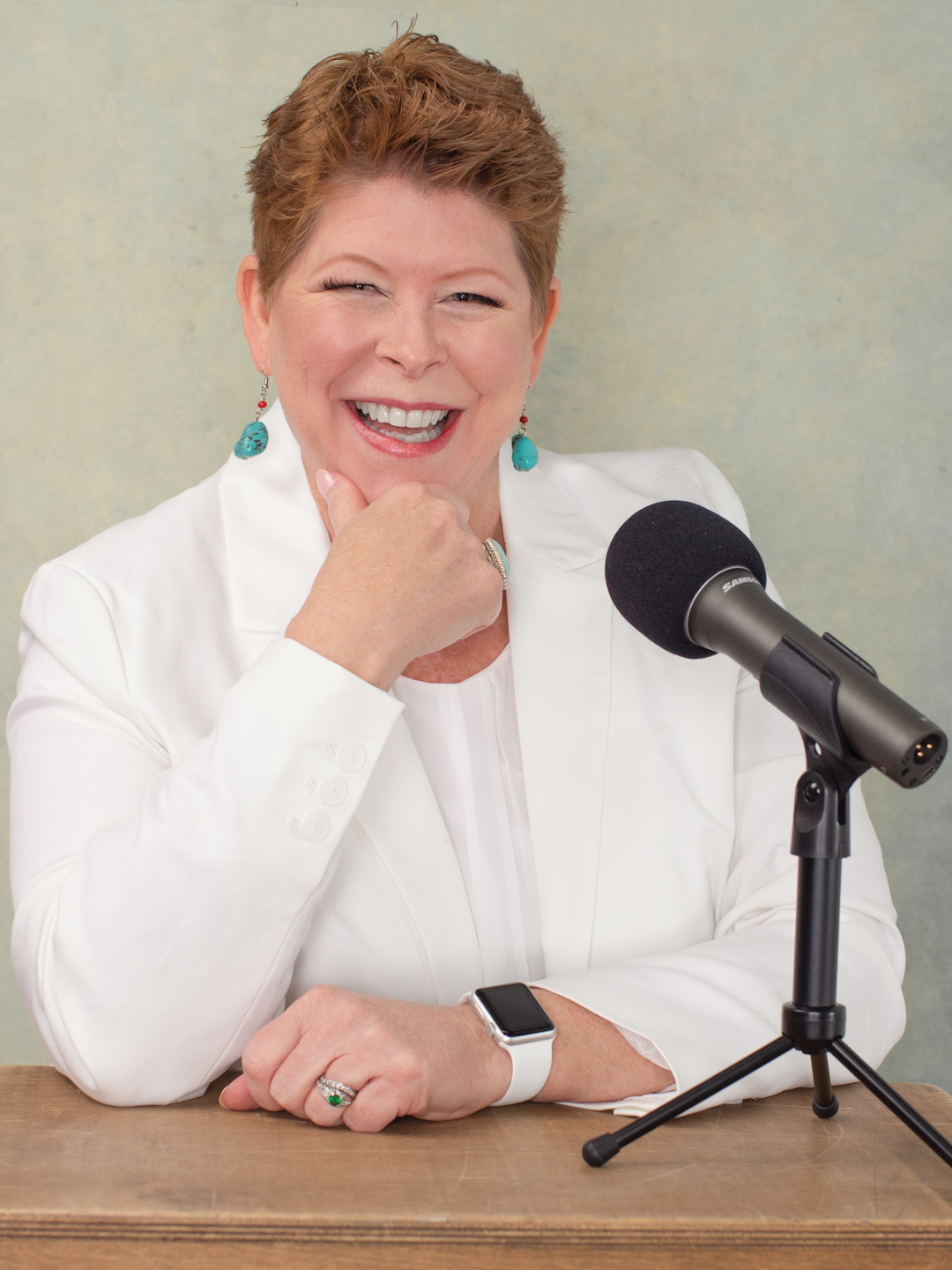 Contact Us
Have questions or suggestions for the show? Email us at wecare@volpro.net.
Rate, Review, & Follow Us on Apple Podcasts
If you love the content Tobi shares on the Volunteer Nation podcast, consider rating and reviewing the show! This helps us reach more people – and help more good causes just like yours – successfully engage enthusiastic, dedicated volunteers with less stress and more joy.
Click here, scroll to the bottom, tap to rate with five stars. Then, select "Write a Review" and let us know what you loved most about this episode!
Also, if you haven't done so already, follow the podcast so you don't miss a thing. Follow now!
Subscribe to ProNews: Our Weekly Resource Roundup
If you'd like to stay up to date on all new podcasts, blogs, freebies, and deals posted on our Tobi Johnson & Associates and VolunteerPro websites, subscribe to our weekly ProNews newsletter.
Every Wednesday, we'll send you a digest of our freshest content, plus a bonus! Once you confirm your subscription, you'll get our [Free eBook] The New Volunteer Manager: The First 90 Days.