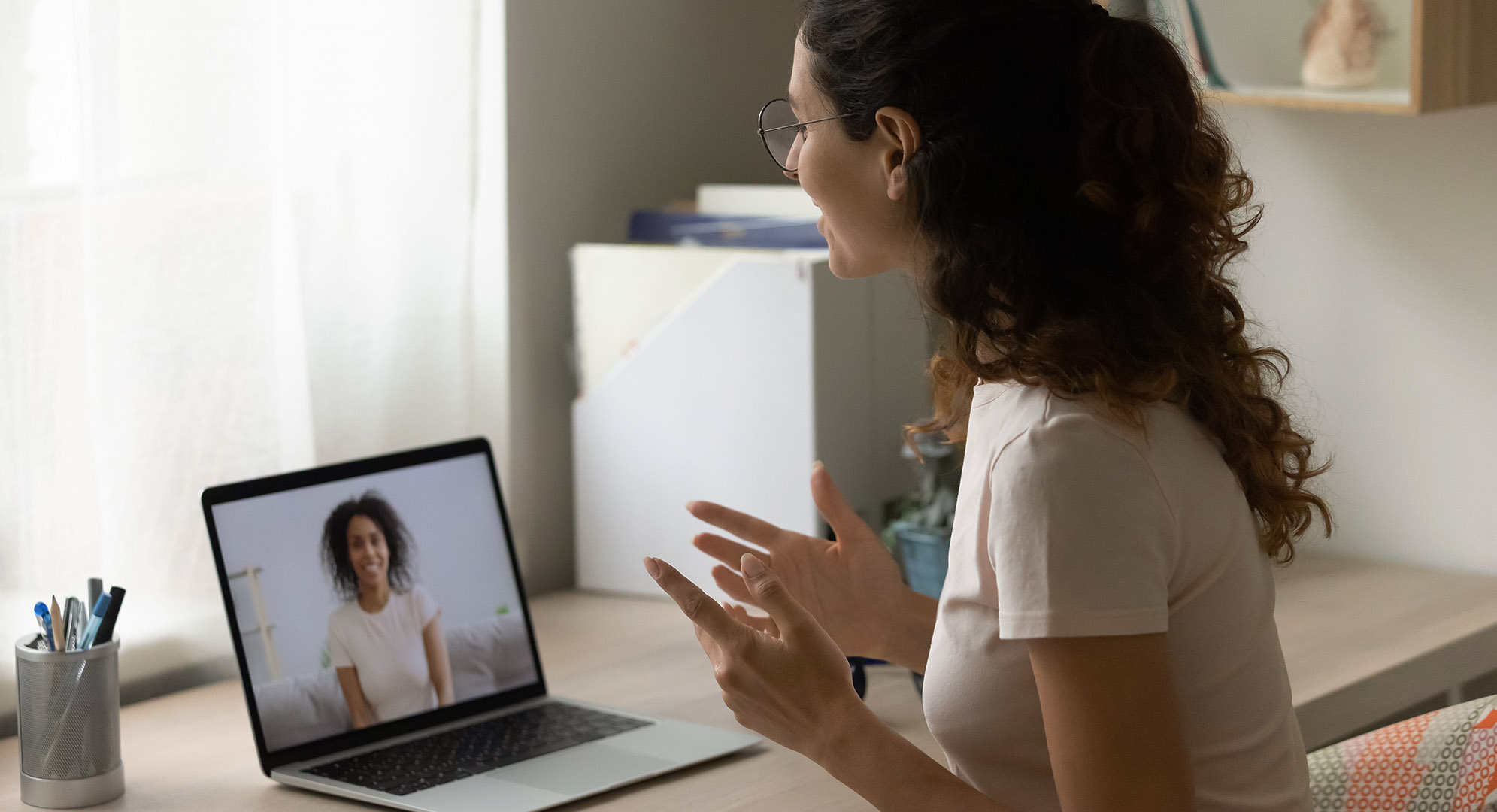 Why Volunteer Management Jobs Should be a 2021 Priority for Your Organization
Unfortunately, we all find ourselves in uncharted waters. There's no way to sugarcoat it. It is a tough time in our sector. We've heard from many of our VolunteerPro members that they've been furloughed or laid off over the past few months.
No matter how hard we try to make a case, not all non-profits understand the connection between volunteers and future sustainability of their organizations.
The #1 asset of any nonprofit organization isn't its funding, its technology, or its programs. It is its people.  Without a broad base of talent, organizations are unable to move forward, scale, or reach goals.  Without its people, causes are dead in the water.
For volunteer-driven organizations, volunteers offer the support needed to make the mission happen.
However, this can only occur when they are professionally and diligently led and nurtured by well-prepared, dedicated professional managers and coordinators.
Therefore, this week's article is specifically for Executive Directors and other non-profit leaders in charge of budgets and hiring.  In the current economic climate, difficult decisions must be made. But reductions in force should not be made without considering what could be lost and how those reductions could impact long-term sustainability.
According to the Washington Post, charitable donations made during last week's Giving Tuesday were up 25% over 2019 levels.
There is also plenty of evidence that volunteers are responsible for a significant amount of charitable giving.
When you take into account both time and financial contributions, volunteers make doable the investment of other supporters.  So, it makes little sense to remove the supports that keep them engaged and active in your cause.
For this reason, maintaining existing staff, or hiring for volunteer management jobs, should be a priority for your cause in 2021 as you take steps to stabilize and future proof your mission.
Volunteer Management Positions Promote Sustainability
Volunteers can be essential assets to supporting the sustainability of your organization. But they don't operate in a vacuum. They need acknowledgement from leadership and adequate support from volunteer management jobs.
If your organization is weighing the pros and cons of removing dedicated staff support at this time, below are some questions you might want to ask before eliminating or leaving volunteer management jobs unfilled.
The first set of questions related to the value of your organization on the community.
Consider: 
As a decision-maker at my organization and in my community, do I understand the concrete value we offer the public when it comes to volunteer impact?  Am I an unabashed fan of what we do?
Do our clients strongly believe that our volunteer-driven services meet their needs in a way that makes sense?  Do they send others to us for help?
Do we offer a good return on investment?  Can we describe what it is, specifically and succinctly?  Can we describe what would happen if we didn't exist?
The second area of inquiry is to better understand what additional resources — beyond simply their labor – that volunteers bring to the table and what organizations might be losing if volunteer management jobs are left unfilled. These questions will help decide whether to continue investment.
Consider: 
How do we leverage community support through volunteering that is a value-add for funders? What is the extent of volunteer contributions, both financial and in-kind?  Is this leverage documented and communicated publicly?
Are we responsible stewards of the funding we receive for volunteer services or programming?  Are we radically transparent about how we administer our funds, and is their disbursement directly tied to our core organizational goals?
Are there ways volunteers can help diversify our funding base, so that we are less vulnerable during the COVID-19 crisis and a possible recession?  Are there ways we can join ranks with others to merge services or back office functions? How can volunteers be engaged to help, but not replace, employees?
Do we have volunteers with "friends in high places" who can go to bat for us, if we are threatened?  Are volunteers well-trained to speak on our behalf about the difference we make?
Are we in coalition with other volunteer organizations who can band together for strength?  Are we active in associations who regularly communicate with legislators in Washington and in our state's capital about how critical we are to the nation?
If you discover any weak areas, take steps to address them.  That way, you will be better prepared to make the continued case for support.
And, if your organization is weathering the storm just fine, count your blessings.  You probably have a broad base of support for many of the reasons listed above.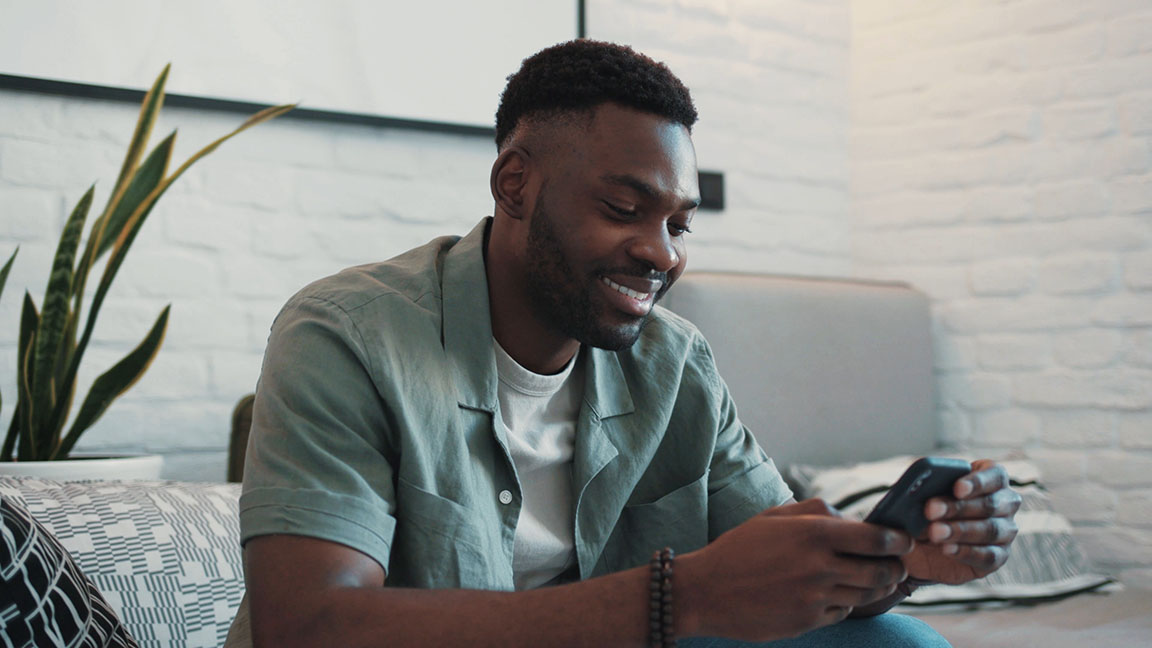 How Supported Volunteers Can Advocate for Nonprofit Sustainability
Your organization's ability to support vibrant nonprofit sustainability through your volunteer management staff will be about perceived value and politics both inside and outside the organization.   When dedicated staff are placed in charge of volunteers, your agency communicates to everyone that you are smart stewards of community resources and take the responsibility for maximizing them in diverse ways seriously.
What's more, a wide and engaged network of community stakeholders, in the form of engaged volunteers, can help nonprofits make the case in the court of public opinion, both in legislative and funding matters as we weather the COVID-19 crisis.
Passionate and dedicated supporters can help protect the interests of the people they serve and the financial future of the organizations they serve by helping shape public policy from their own lived experiences.
This happens only when volunteers and donors are trained, kept apprised, and actively supported by volunteer management professionals who can shepherd advocacy efforts.
Advocacy for All
Many nonprofits recognize their job in shaping public policy, but struggle to find the right balance, particularly in times of crisis.
Clarity is essential in supporting your efforts, both in terms of your goals and advocacy activities.  So, it's essential that you are clear on how volunteers can assist.
Volunteer Involvement
Volunteers can be involved in three major ways:
Community Education — They can provide information to the public and partners and encourage others to share your message with policymakers, elected officials, and the public at large about the needs of your organization and the social sector in general.
Advocacy— Volunteer leaders can advise policymakers directly to influence their decisions, advocate for additional funding, or inform authorities how a particular policy or law is impacting your target population through the eyes of an informed community member.
Lobbying— They can work directly with you to make the case to legislators to change or create new laws, rules, or regulations.
The Advocacy Continuum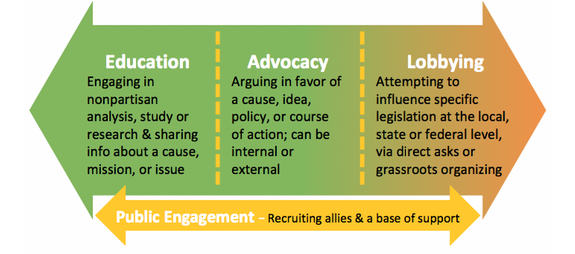 While many believe that nonprofits are not allowed to lobby directly to change specific legislation, they may do so to a limited extend and under certain circumstances.  And there are no laws against members of the public making calls to their representatives about their concerns.
In fact, the Independent Sector has been successfully leading lobbying and advocacy efforts (https://independentsector.org/resource/action-center/) through the COVID-19 crisis to ensure relief funding for nonprofits.
Volunteer Management is a Full-time Job
From recruiting (https://volpro.net/volunteer-recruitment-methods/) to training (https://volpro.net/your-ultimate-guide-to-the-training-of-volunteers/) to supervising (https://tobijohnson.com/supervising-volunteers/) to retention (https://tobijohnson.com/volunteer-retention-by-training/) of your organization's volunteers to organizing advocacy efforts, there is no doubt that volunteer management is a legitimate fulltime job.
If you've read this far and have concluded that volunteers are a major resource for your organization (https://volpro.net/volunteers-are-priceless/). If so, eliminating volunteer management jobs from your org chart, and the catalysts they can be, may not be your best chance at future success.
Virtually Managing Volunteers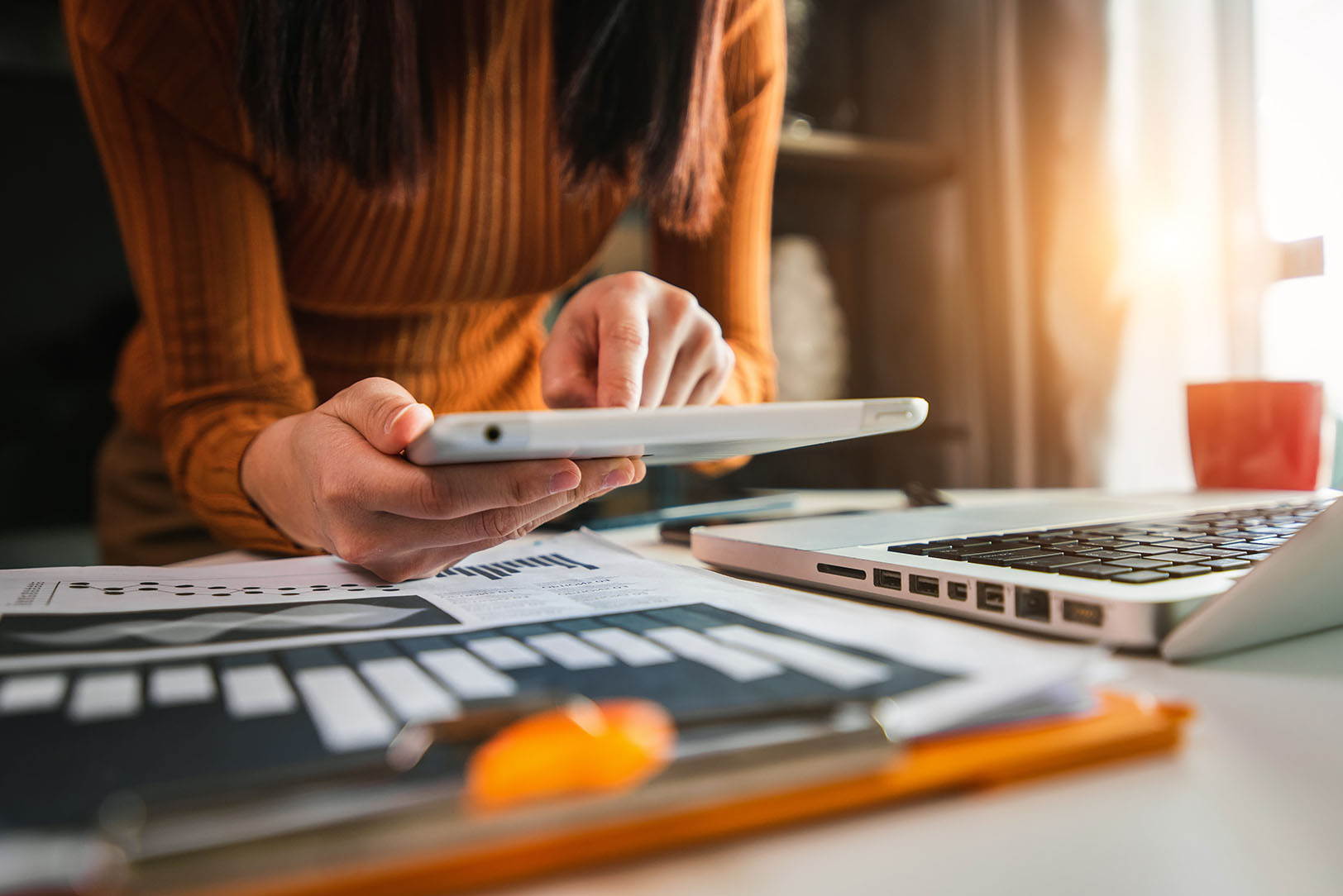 Effective volunteer mobilization and management can also occur online.
The current COVID-19 pandemic has wreaked havoc on traditional volunteering and many organizations are pivoting to embrace online volunteers. Since March of 2020, much of the interaction your organization has with volunteers has more than likely happened virtually.
Early data from our 2021 Volunteer Management Progress Report indicates that in 2020, 52% of volunteer organizations offered more virtual volunteer opportunities, thus pivoting and making the best of a less than ideal situation.
Engaging with volunteers online does take some expertise and definitely takes some staff time.
And while virtual volunteering isn't new (the ubiquitous Wikipedia has been built entirely by e-volunteers since 2001), launching an online volunteering strategy amid a global crisis is a novel experience for most.
In addition, while many volunteer organizations have lacked the tools and digital maturity needed to pull off effective remote collaboration, now many around the worldhave grappled with how to make it work.   In fact, 49% of our survey respondents indicated that they plan to continue to use the technology they have recently adopted to engage and communicate with volunteers.
Supporting remote volunteers takes a slightly different approach, or at the very least a more purposeful focus on support. Researchers have found that successfully leading a remote workforce does take a deeper understanding of this unique context.
Leaders need to work actively against the phenomenon of virtual distance, defined as the perceived or psychological distance that grows when we rely heavily on virtual communication.
According to researcher and writer Karen Lojeski, when virtual distance is high:
Innovative behaviors fall by over 93%
Trust declines by over 80%
Cooperative and helping behaviors go down by over 80%
Role and goal clarity decline by 75%
Project success drops by over 50%
Organizational commitment and satisfaction decline by more than 50%
While this research has focused on employee engagement, imagine what this might mean for volunteer involvement and teamwork.  It's clear that staff coordination needs to be in place.
Hiring (and Re-Hiring) for Volunteer Management Jobs
Even before 2020, volunteerism has been moving into the virtual world. More and more, volunteer management jobs are starting to look like digital marketing.
Automated email response, social media, and newsletters (https://volpro.net/volunteer-newsletters-pro-roundup/) are now all given ways to recruit, train, and communicate with your supporters.
As a result, your organization's leadership will need to consider hiring for (or better yet, training for) these new skills with your next volunteer manager:
Copywriting
Communicating with volunteers can be a challenge, especially when volunteer coordinators are tasked with writing engaging newsletters or updating your website.
A lot goes into writing a newsletter, crafting email subject lines that increase opens, producing detailed editorial calendars, managing the process efficiently, etc.
Readers often have a short attention span, so copy needs to be concise and clear. Not everyone has the innate writing skills needed to create engaging stories that drive personal connections with your volunteers.
Graphic Design & Layout
First impressions matter. Because the person who fills the volunteer management job will be your agency's primary contact with many people, you need to be able to trust them to put your best foot forward in terms of visual representation.
Visual communications need to be on-brand and in-line with your organization's standards. Any layouts also need to be easy to follow, and not too cluttered.
Your organization's visual assets may be the only interaction many people have with you, so this skill is not to be taken lightly.
Content Marketing
Copywriting and graphic design are both crucial skills to using content marketing to engage with volunteers.
Add to that, email automation, social media, online community management, blogging, and more. Content takes many forms, and you are already creating it in one or more areas:
Blogs
Newsletters (print & digital)
Podcasts
Videos
Reports
Infographics
The days of placing flyers on bulletin boards, posting every open volunteer position you have on ALL the volunteer recruitment websites, and pleading for help with your unengaged social media followers are over and done.
In today's busy and distracted world, your potential volunteers need to know you and trust you before the commit to you. That means, you need a plan to attract and build a community of engaged followers online.
Your next volunteer manager will need to be able to figure out which format(s) works best for your organization and create content in those formats.
We live in an increasingly digital world, and if your volunteer mobilization strategy doesn't include digital marketing as an essential element, you will miss out on building a fanbase of potential volunteers who will be willing to jump in and respond to your calls for action.
This requires the skill and expertise of a leader comfortable to learning and open to using new technology tools.
Keep Volunteer Management Jobs
Making the case for continued volunteer engagement, support for volunteer services, and their role in nonprofit sustainability often requires proof of concept (no matter how heartfelt the assertion that volunteers are vital).
Simply because there's a flurry of volunteer activity doesn't mean the critical work is getting done.  How many times have we sidetracked ourselves from a productive result with mundane tasks that don't really contribute to our personal bottom line?
Instead of listing tasks, consider how volunteer work directly advances your mission right now and how it will continue to do so in the future. Consider all aspects – labor, leadership, financial contributions, community advocacy efforts – in your analysis.
If they are working remotely, can you draw direct lines between their projects and your agency's future? Is your leadership clear on these connections?
What about the future? Are you prepared for the "new normal"? How will volunteers be essential to your organization's recovery efforts?  How can they directly help you get back on your feet?
And, what if you had to start over from scratch?  What future productivity would be lost?
If volunteers have been a critical part of your organization's success in the past, there is no doubt that can continue to be, and perhaps even more so.
But when budgets are tight, organizations must make difficult choices. The return on investment of each program and project will be under scrutiny.
But when seeking to trim the budget, volunteer programs aren't a smart place to start. If they are cut, organizations risk throwing the baby out with the bath water and damaging their chances of survival.
Volunteer programs must be prepared to advocate for, help ensure, the sustainability of the entire organization even if others can't see the clear benefits.
Interested in Better Training for Your Volunteer Manager?
VolunteerPro has a complete catalog of modernization courses for your volunteer management team.
Try it out with our FREE mini-course, The Art & Science of Volunteer Accountability.
They'll learn how to harness the science of trust for better more effective supervision and deeper connections with volunteers. And they'll learn the common myths about volunteers that hold organizations back from achieving their full potential, fueled by dedicated volunteer talent