Volunteer Generation Fund Grants May Be Available in Your State

 
Finding funding to directly support volunteer services is like looking for a needle in a haystack, but help is on the way – Volunteer Generation Fund grants are now being announced for the 2021 fiscal year. 
This funding is a unique opportunity for US-based nonprofits to build the capacity of their volunteer efforts through focused projects funded by the federal government. 
Many State Service Commissions are now beginning to announce funding opportunities for Volunteer Generation Fund grants. So, it's time to get prepared and be on the lookout for invitations to apply. 
What is the Volunteer Generation Fund? 
The George H. W. Bush Volunteer Generation Fund (VGF) is a grant program funded by the federal AmeriCorps agency.  
In 2009, the Volunteer Generation Fund was established by the Edward M. Kennedy Serve America Act.  This legislation expanded the role of the AmeriCorps agency in strengthening the nation's volunteer infrastructure. 
Thanks to the circumstances of its birth and the countless hours of advocacy by America's Service Commissions, the State Service Commissions, nonprofits, and other stakeholders, Volunteer Generation Fund budget appropriations enjoy bi-partisan support (no small feat in today's highly divided legislatures). 
Congressman Dave Loebsack (IA) introduced the Volunteer Generation Fund (VGF) as an amendment to the bipartisan Edward M. Kennedy Serve America Act, which was signed into law on April 21, 2009. 
In 2013, President Obama named the Volunteer Generation Fund in honor of President George H. W. Bush during a special ceremony awarding the 41st President with the 5,000th Daily Points of Light Award. 
The goals of Volunteer Generation Fund (VGF) as described in federal law are to: 
Assist nonprofit, faith-based, and other civic organizations by expanding and improving the capacity of such organizations to utilize such volunteers;

 

Spur innovation in volunteer recruitment and management practices, with the goal of increasing the number of volunteers; and

 

Enable the people of the U.S. to effect change by participating in active volunteer and citizen service.

 
The chief aim was, and still is, to build the capacity of state and local volunteer organizations to recruit, manage and train volunteers.  It is unique in its purpose, with very few other sources of funding for volunteer program capacity building, it is a lifesaver for many. 
Who Administers Volunteer Generation Fund Grants?
In late 2020, the Corporation for National & Community Service (CNCS) rebranded itself to be known by the single term AmeriCorps. By 2023, all local AmeriCorps and AmeriCorps Seniors grantees will have updated their materials to reflect the new identity. 
AmeriCorps encompasses AmeriCorps NCCC (National Civilian Conservation Corps), AmeriCorps VISTA (Volunteers in Service to America), and AmeriCorps Seniors. AmeriCorps Seniors includes Foster Grandparents, Senior Companions, and RSVP (Retired and Senior Volunteer Program). FEMA Corps is a program of AmeriCorps NCCC. 
AmeriCorps awards Volunteer Generation Fund (VGF) funding to State Service Commissions. 
According to this year's Notice of Funding Availability, "AmeriCorps seeks to fund effective approaches that expand volunteering, strengthen the capacity of volunteer connector organizations to recruit and retain skill-based volunteers, and develop strategies to use volunteers effectively to solve problems. Specifically, the VGF grants will support efforts that expand the capacity of volunteer connector organizations to recruit, manage, support and retain individuals to serve in high quality volunteer assignments." 
State Service Commissions supply AmeriCorps funding to AmeriCorps state programs and local nonprofits through annual grant competitions.  They may also apply for and administer VGF funding to local sub-grantees and/or use it for their own bespoke projects. 
For example, we are developing a Rural Volunteer Management Training curriculum and an online resource portal in partnership with Volunteer West Virginia. It was funded by VGF grant funds and awarded to my firm through a state procurement process. 
The goals of the project are to develop volunteer management curriculum that pairs traditional and modern tools and addresses the specific challenges faced by rural communities that seek to effectively mobilize volunteers. In addition, the curriculum and resources will be use train Volunteer West Virginia staff and local partners on effective volunteer engagement practices with a focus on the unique challenges of engaging volunteers in rural areas. 
For FY 2021 funding, in the case of subgrants to local community-based organizations, the projects must achieve one or more of the following: 
Address activities consistent with the priorities set by the state's national service plan

 

Recruit, manage, or support volunteers to a community-based entity such as a volunteer coordinating agency, a nonprofit resource center, a volunteer training clearinghouse, an institution of higher education, or a collaborative partnership of faith-based and community-based organizations

 

Provide technical assistance and support to strengthen the capacity of local infrastructure organizations, address areas of national need, and expand the number of volunteers nationally

 
While VGF grants are specifically earmarked for the capacity building of volunteer-driven organizations, they are clearly focused on strengthening specific aspects of volunteer involvement in local communities. 
For fresh ideas for nonprofit capacity building projects, check out our post Do Volunteers Have a Role in Capacity Building for a Nonprofit Organization?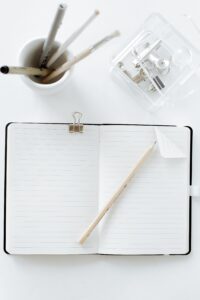 How Can Nonprofits Apply for Funding?
As I've noted above, there is not a plethora of available funding to support volunteer capacity building. So, it's a good idea to keep an eye on what's going on in your state and to put together a funding request.  Here's a list of websites >>  
Make sure you get on their mailing lists, so that you are alerted when info sessions are scheduled, and funding proposals are being accepted. 
If you're wondering what a state-based funding opportunity looks like, below is an example from our friends at Volunteer Florida.  
If you are a Florida-based nonprofit, know that submissions are due no later than Friday, August 13, 2021, at 5:00pm Eastern via their online system. 
Grant Opportunity for Florida Nonprofits
As per their grant announcement, Volunteer Florida's VGF funding is focused on cultivating skills-based volunteerism. 
Funding is intended to help organizations more effectively recruit, manage, support and retain skills-based volunteers.  
They define skills-based volunteering as "a strategic type of volunteerism that expands the impact of community organizations by engaging professionals from all industries, matching their experience, talents and education with the needs of nonprofits." 
The grant is open to public or private nonprofit organizations, including faith based and other community organizations; institutions of higher education; government entities within states or territories; labor organizations; partnerships and consortia; or Indian Tribes.  
The program's goals are to build the capacity to sustain skills-based volunteer programming.
To view the request for proposals and application instructions, visit their website HERE. 
Also, if you're curious, Volunteer Florida will be hosting a technical assistance webinar for applicant organizations on Wednesday, July 14th, at 10am (EST). You can register to attend HERE. 
For more on writing a successful proposal, check out our VolunteerPro guide 4 Simple Steps to Win More Funding for Volunteers.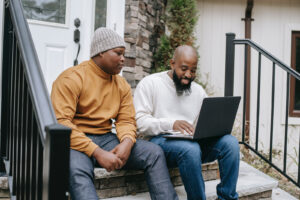 What are Best Practices for a Stronger Funding Proposal?
 As you can see from the example above, VGF grant funding can be highly focused.  Therefore, as with most grants, it makes sense to be strategic about how your nonprofit responds to a request for proposal (RFP). 
When putting together your proposal, below are a few tips to keep in mind: 
Review the Funding Announcement Carefully

 – Follow all the requirements to the letter.  Make sure you have someone else also review to ensure nothing was left out (and to check for typos!).  Sometimes leaving a tiny element out will get your proposal denied before it is even reviewed. You don't want your hard work to be in vain, so do your due diligence.




 
Link Your Project to their Goals

– Make sure you can clearly describe how your project supports the stated goals of the funder. Don't assume they are making the connection.  Use the same words and phrases they use, so that when they scan your narrative, those words pop out. That will ensure your proposals get sent to the next step in the process.




 

But Don't Chase Funding That Isn't Aligned with Your Goals 

– There is nothing worse than working on a project that may be a source of dollars but must be shoe-horned into your mission (and that no volunteers want to support). Changing funds that aren't related to what you do isn't ethical, and it won't be in your best interests in the long run.  Find another way to raise that needed revenue.




 

Partner with Others 

– Projects that involve collaborations are appealing to funders because they often can bring about higher levels of impact. If you have a partner or partners in mind, now is the time to reach out and start the conversation. Don't wait until the grant is due. That will ensure you are not rushing the partnership development process and that the project will be a win-win for everyone.




 

If You Have Questions, Ask Them

 – Making assumptions can be a one-way ticket to the denial pile, so make sure you understand everything that goes into the proposal. If there are any ambiguities, contact the program officer listed on the RFP and ask. Generally, state procurement rules require grantors to share all questions that all applicants ask. So, also ask if there is an aggregate list of questions and answers somewhere that you can review.




 

Participate in the Funder's Info Session

– If they have an open call for potential grantees, register and take part fully.  It's a nice time to do a little networking, even if it's only to ask a smart question. You can get your name out there and maybe even hint at the fantastic project you have in mind!
Speak to Technical Assistance Providers Ahead of Time

– As with your community partners, the best way to prepare is to get acquainted long before a grant is due. Consulting firms can advise you on what you may want to consider including in your project's scope of work and budget to meet your goals. Asking for a quick "ballpark estimate" from a firm may result in an underfunded initiative.  Get specific about what the project will need and what that consultant expects to charge to.

 
These are just a few tips.  Check with your development department to see what part they will play in the process and what you will handle.  It goes without saying, make sure your leadership is on board.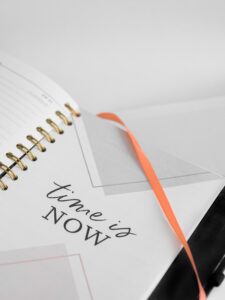 For more on how to choose capacity building projects, check out our post How to Make Smarter Investments in Nonprofit Training for Employees 
We Can Help: Contact Me for a Free Strategy Session Call
Also, if you're interested in partnering with us on a Volunteer Generation Fund or other grant-funded project, we can help. 
If you are interested in volunteer recruitment and mobilization, specifically, our brand-new Volunteer Recruitment Accelerator intensive coaching and consulting program may be a good fit. This 10-week "done-with-you" program includes on-demand course work, individual coaching, and hands-on review and feedback as participants build out a modern pipeline for attracting high-quality volunteer talent using today's tools and tactics.  
If you're focused on building the foundational skills of new leaders of volunteers, our Volunteer Fundamentals Certificate online course offers a quick way to build skills and confidence. This 5-week on-demand course is open to groups and individuals and includes weekly live Q&A coaching calls to help translate concepts learned in action steps tailored to each organization's needs. 
There are also several ways we can tailor training, consulting, and capacity building to meet the needs of your next project or initiative and help guide your team to success. 
Reach out to me directly if you'd like to set up a no-obligation strategy session call to discuss your ideas and options to help you reach your goals – tobi@volpro.net.  This session can help you gain the clarity you need to develop a winning funding proposal that gets attention.