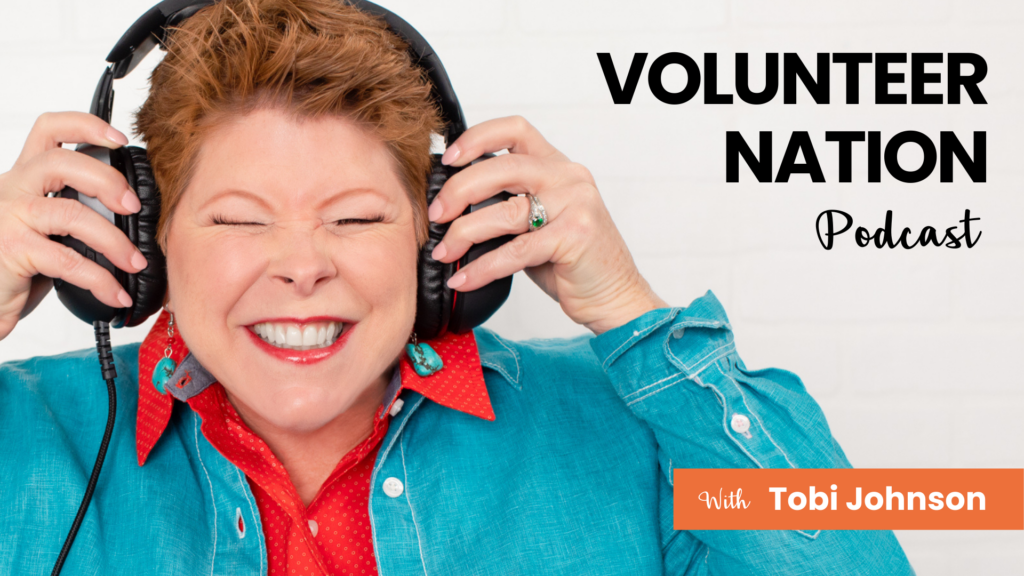 Announcing: Our New Nonprofit Podcast!
Wave goodbye to our Tobi Johnson and Associates blog and say hello to our new nonprofit podcast, Volunteer Nation!
After literally years of planning (and procrastination), the my newest is finally ready for primetime.
You may have already been listening to my Time + Talent Podcast with Jennifer Bennett from VolunteerMatch. We just wrapped up Season 3, and we are planning for a Season 4.
It's a labor of love for Jennifer and myself to interview leaders of volunteers and researchers who are contributing so much to our field.  We've been able to feature the best and brightest and have a fun time doing it!
Given the success of the Time + Talent pod (over 12,200 downloads so far!), now seemed like a good time to transition my weekly Tobi Johnson & Associates blog to an audio format.  So, this will be my last blog post here.
We will continue, however, to post our VolunteerPro blog each week and share tips, Member Spotlights, and Pro Roundups loaded with valuable information to keep your volunteer strategy humming.
Volunteer Nation: Our New Nonprofit Podcast
Volunteer Nation will be the newest of our nonprofit podcasts, joining the Time + Talent Podcast and our VolunteerPro blog as part of the free content we produce each week across our VolunteerPro and Tobi Johnson & Associates websites.
The Volunteer Nation podcast will focus on helping charities, causes, campaigns, and companies leverage volunteer talent to build a better world.
To kick it off, I'll be presenting a mix of solo and interview-based shows all based on the topic of volunteerism and volunteer management.
With an estimated 862 million volunteers worldwide, nearly 15 percent of the world population of people age 15 and up, it's a lot of ground to cover.
People give time and talent in a myriad of diverse ways, and those who lead them work in a variety of contexts.  So, I'll be inviting special guests to help break down how community members are engaged in service around the world.
I'll also be sharing practical tips and strategies that volunteer-involving organizations can employ to strengthen the depth and breadth of volunteer engagement at their organizations.
And, with over 25 years of lived experience working in a variety of nonprofit and public sector roles from intern all the way to program director, I'll be adding my own musings on nonprofit leadership to the mix, as well.
I've waited a few years to launch this podcast, because I didn't want to do so until I was ready to support a program that delivered weekly insights to your earbuds on a consistent basis.  We are on the cusp of being able to do that, and I could not be more pleased.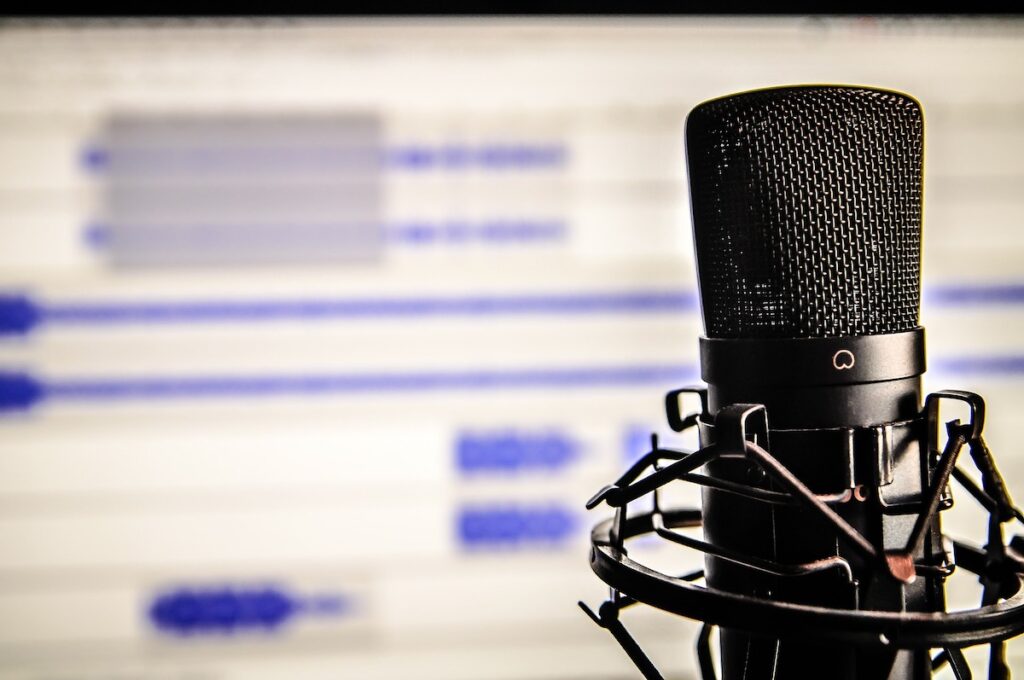 It's been a difficult road for volunteers and volunteer-driven organizations.  Volunteerism is at an all-time low. And, in order to re-ignite that dedication and commitment to service, it will take us all working together to amplify the message that people are still very much at the center of change for the better.
Without the commitment and talent volunteers bring to the table, I'm not sure what the future will hold for society.
This podcast will be our small contribution to the larger effort of revitalizing volunteerism and improving our practices to engage today's volunteers with effective practices and inspired leadership.
I'd like to thank all of our blog readers over the years for your dedicated support of the blog and all we put into it. The posts will stay up, as a database of articles you can reference anytime you'd like.
But, now we're ready to modernize and make our content even more accessible to audience members like you.
We'll be curious to hear what you think. So, don't hesitate to let us know by rating, reviewing, and commenting on our episodes. We'll use these responses to guide us as we develop new content and connect with possible guests.
There are so many talented people involved in the field volunteerism with so many ideas and insights to share. I can't wait to add our new nonprofit podcast to the mix of shows available that support and build awareness of the exceptional power of volunteerism to change lives.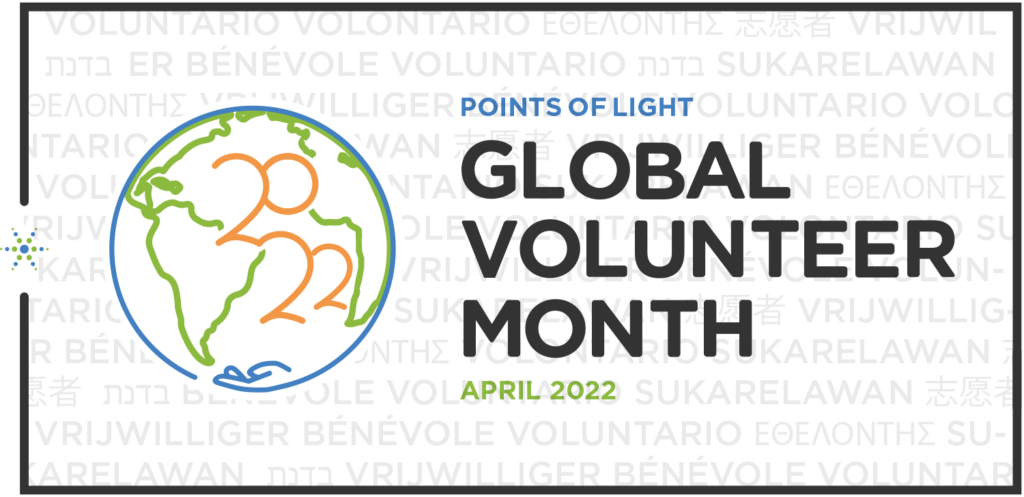 Volunteer Nation: Next Steps
To celebrate Global Volunteer Month in April, we'll be launching Volunteer Nation and releasing our first episodes.
I would be remiss if I didn't mention our terrific podcast producer extraordinaire, Alicia Crawford president of Thick Skin Media. She has helped shepherd this podcast from idea to inception and has been a a patient guide and I fumbled through new technology and tools.
Cheers, to you Alicia! 🍾 🥂
So, here's what's next …
To give us a few weeks of breathing room, this will be our final blog post on the Tobi & Associates website.
When post our first episodes, we'll announce the launch of the Volunteer Nation podcast across all of our channels.
If you've enjoyed or benefited from our content in the past, I hope you'll do us the honor of helping spread the word so that we can reach as many people as possible.
If you'd like to keep up-to-date on when the blog post drops and when other fresh content is posted, subscribe to our weekly ProNews newsletter below for a quick digest of what's up.
Once again, thank you for our faithful readers and followers.  It is an honor to serve you.  I hope to join you over the airwaves soon!