Civic 
Participation
 & the Right to Vote: Brought to You by Volunteers. Worth Defending.
When most volunteer organizations that are not involved in politics or policy think of civic participation, they often view it as something entirely separate from volunteerism. 
They often see it as something that is a result, rather than an action, of community organizing and getting out the vote efforts. 
I would argue that civic participation and engagement are part and parcel of a continuum of activities where community members get involved with government, nonprofits, and each other. 
When we take a broader view of how people get involved, we can begin to see the long legacy of committed citizenry and start to appreciate the power of people united for the greater good. 
What's more, we can begin to see how this work is connected and how we might expand how it is undertaken in new ways so that everyone has a chance to take part in improving our shared fate. 
What is Civic Participation & Engagement?
To begin with, it may help to define what we mean by "civic participation" and "civic engagement." 
Different organizations define it differently, based on their own focus., and the terms are often used interchangeably. The Brookings Institute shares a laundry list of 76 things you can do to boost civic engagement that includes activities that fall into five broad categories: 
1. Staying informed 
2. Voting 
3. Participating 
4. Building community 
5. Getting social 
According to HealthyPeople.gov, a government-sponsored 10-year initiative to improve the health of citizens in the US, civic participation includes a wide range of activities, as well: 
"Civic participation encompasses a wide range of formal and informal activities.1 Examples include voting, volunteering, participating in group activities, and community gardening. Some are individual activities that benefit society (e.g., voting) or group activities that benefit either the group members (e.g., recreational soccer teams) or society (e.g., volunteer organizations).1 In addition to the direct benefit that civic participation provides to the community, it also produces secondary health benefits for participants." 
And, while we may associate civic participation with the grassroots, civic engagement can also be found in the corporate sector.  For example, the Points of Light Foundation honors its Civic 50 each year, a group of companies with $1 billion in revenue or more that focus on corporate social responsibility and citizenship. They describe the work of civic engagement as internal and external to the company: 
"These companies demonstrate that the good corporate citizenship is about taking more than one action. It is about having company values and policies that support and strengthen employees, stakeholders, and the communities in which business operates, and allowing those values and policies to guide everything from business decisions to employee engagement to social cause positions and actions." 
Still, others link civic participation and the empowerment of communities as a pre-requisite to the development and maintenance of civil society. The United States Institute of Peace, define the connection and what it makes possible: 
"Civic participation and empowerment refer to a condition in which every citizen has the means to actively engage in the public sphere, including political processes.437 Under this condition, civil society is empowered, protected, and accountable; the media are present, professional, and independent of government influence; equal access to information and freedom of expression is upheld; and political parties are able to form freely and are protected. Civil society, the media, and political parties can mitigate the potential for violent conflict by providing legitimate public forums and mechanisms for peaceful debate." 
While there is no single, widely agreed-upon definition for the term "civic participation," and many types of activities exist, the concept is often characterized by citizens working with organizations or peer groups for both political and non-political purposes. It may include activism, but it also may be purposefully non-partisan. 
Learn More About how Volunteerism Created a Shared Sense of Nationhood 
For more on how mobilized communalities have created solidarity amongst diverse groups, check out Civic Gifts: Voluntarism and the Making of the American Nation-State by Elisabeth S. Clemens.
History of Volunteer-led Efforts to Gain the Vote
When it comes to civic participation and voting, they are directly tied.  One would simply not happen without the other. 
Research shows that if citizens do not feel engaged in some way, lack faith in the system, are less interested in politics, or struggle with the process they simply do not show up to vote. 
But this lack of involvement doesn't happen in a vacuum. 
Since its very start, community volunteers have been essential to helping citizens gain access to, and continue to exercise, their right to representation and the vote. 
One of the earliest examples of this was the First Continental Congress. Delegates were elected through legislatures or committees that might be defined as our nation's first pro-bono volunteers. 
This landed class, fed up with a lack of representation in decision-making as colonies of the British Crown, had mobilized themselves through secret Committees of Correspondence and Safety. These groups formed to mobilize volunteers and to bypass interference by the royal government. They were largely comprised of middle class, literate, White community leaders, some of whom were elected to take part in the Continental Congress and became our nation's founders. 
Even prior to the formation of the Congress, local volunteer-run committees kept their fellow colonies in the loop, monitored violations, and initiated protests against unfair treatment by the British, primarily related to trade and taxation. 
Certainly, the founders had a vested interest in the economic well-being of the colonies – and they did not stand for all people – but they laid the groundwork for the civic engagement for the next 250 years. 
A Resolution of the First Continental Congress: Thursday, September 22, 1774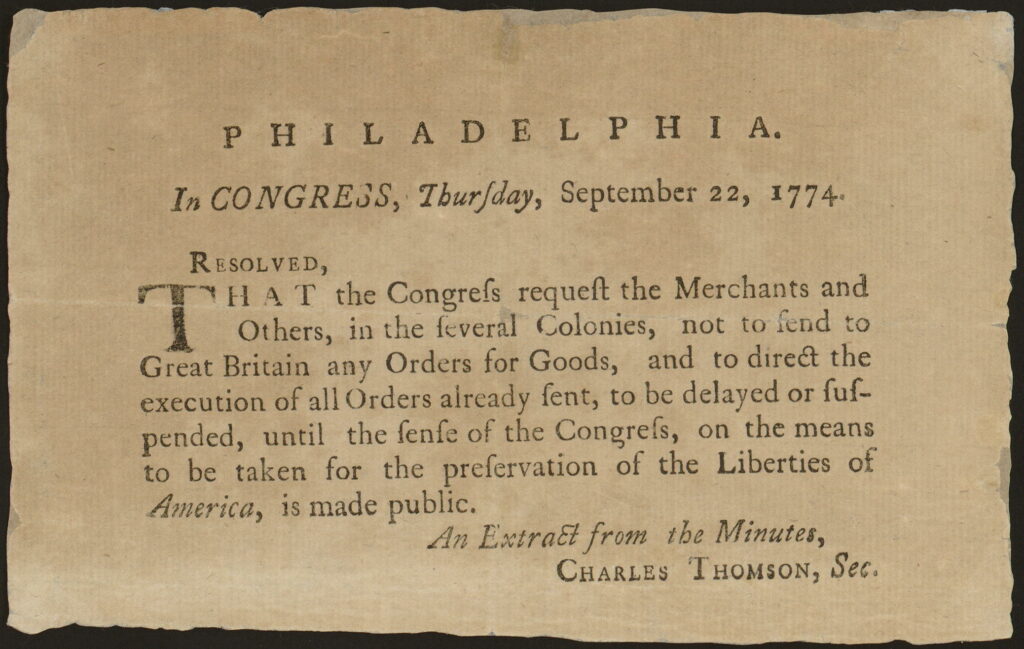 Source: US Library of Congress 
Learn More About the Legacy of Volunteers
For more on the history of volunteer engagement across US history, check out By the People: A History of Americans as Volunteers, New Century Edition by Susan J. Ellis and Katherine H. Campbell.
Throughout history, volunteers from other disenfranchised groups have banded together to continue to demand the right to vote. 
In the history of the movement, middle-class White women have been portrayed as the leaders and volunteers, which began with the Seneca Falls Convention in upstate New York in 1848 and ended with the adoption of the 19th Amendment on August 26, 1920, which gave (some) women the right to vote.  
Women of color played pivotal roles as volunteers, as well, building their own organizations and affiliations when faced with exclusion by their White counterparts. After the Seneca Falls Convention, prominent free Black women abolitionists and suffragists attended, spoke, and assumed leadership roles, including civil rights advocate Sojourner Truth, who gave a nod to the alliance between the "Negroes of the South" and the "women at the North" in her impassioned "Ain't I a Woman?" speech. 
Marie Louise Bottineau, a member of the Baldwin Mettis Turtle Mountain Band of the Chippewa marched in the 1913 Women's Suffrage Parade in Washington DC. Ida B. Wells, on the other hand, refused demands to march in the suffrage parade.  
Each had their own relationship to those who held power in the movement, but many also had historically worked in collaboration funding common cause between anti-slavery and women's suffrage. 
Sojourner Truth, Author, Abolitionist, and Suffrage Advocate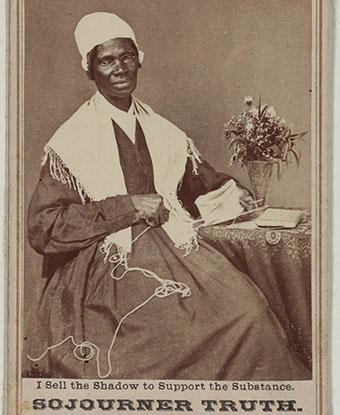 Source: Library of Congress 
Marie Louise Bottineau Baldwin, Mettis Turtle Mountain Band of the Chippewa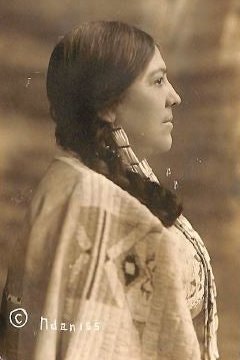 Source: National Archives at St. Louis 
Ida B. Wells, Investigative Journalist and Suffrage Advocate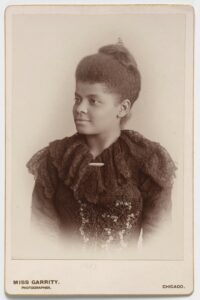 Source: National Portrait Gallery, Smithsonian Institution 
Unfortunately, while the 19th Amendment passed, many women of color were still barred from the polls. Most southern Black women, along with their male counterparts, were blocked by poll taxes, literacy tests, and other racial barriers. In addition, Native Americans and Asian immigrants were excluded as "non-citizens."  
The Civil Rights Movement of the 1960s is also a place where volunteers contributed their time to making change happen. 
In 1961, racially integrated groups took public bus trips through the Deep South to protest the segregation of bus terminals. These Freedom Rides were the precursor to the 1964 Freedom Summer, where over 700 mostly White volunteers joined Blacks in Mississippi for a voter registration campaign to fight against intimidation and discrimination at the polls. 
While organizers took a sober view of the project and warned volunteers, little did anyone know that tragedy would strike early with the ultimate price for their service. Early into the Summer, an inter-racial group of two workers and one volunteer disappeared and were later found dead, murdered by a Ku Klux Klan group after being arrested by local law enforcement. 
Slain Civil Rights Workers: 
Freedom
 Summer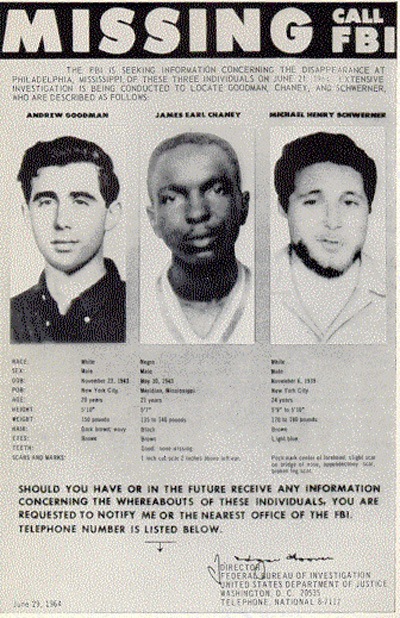 Source: Federal Bureau of Investigation 
While only 1,200 of the 17,000 black Mississippians who tried to register to vote were successful that summer, the national attention brought by the violence perpetrated against the non-violent volunteers had an impact. That year, President Lyndon B. Johnson and Congress to pass the Civil Rights Act of 1964. 
Hear the Stories of Civil Rights Volunteers and Workers in their Own Words 
For compelling stories about how they got involved from the people who were there, check out the Civil Rights History Project, a joint project of the National Museum of African American History and Culture and the Library of Congress, playlist on YouTube.
Throughout our history, volunteers have paved the way for our rights, some making immense personal and family sacrifices. Many were aware of the dangers involved in their service, but they volunteered anyway.  
Many struggled to build community with people who were very different than themselves, with different histories, backgrounds, even priorities. And, even though relationships between factions were often strained, they continued to try to maintain alliances and work together to make inroads on behalf of a greater purpose. 
Both here in the US and throughout the world, volunteers have been at the center of key movements upon which our personal freedoms and liberties rest.  
Through citizen engagement and participation, volunteers have built coalitions during challenging and dangerous times. They have been at the forefront of change and have been our most dedicated guardians of democracy and enfranchisement. 
We owe a great debt to those who walked before us – the organizers, volunteers, and family supporters. 
The work hasn't always been perfect or complete. The process has been messy. 
But the work has resulted in the freedoms we enjoy today. 
To all of you who are volunteering right now in support of change, thank you. 
While not everyone understands, values, or even supports the work you do, note that it can be a powerful force for good, no matter your role or cause, if it helps us all live with greater dignity. 
And, for those of you who have not had time to serve, you'll be welcomed into the ranks at any time.   
In the meantime, become vocal champions of what volunteers have been able to achieve. Respect their work and defend it. 
Finally, make it your mission to take part in the results of centuries of passion and dedication.  
And, when you pull that lever, click that button, or check that box, remember volunteers are the ones who made it possible. 
Ready to Re-charge Your Batteries for a Better 2021? 
Learn How to Survive and Thrive with Our Free Guide
Looking for a pick-me-up to bounce into the new year with a renewed spirit?  
Download our Free Guide and read about how talented volunteer leadership professionals overcome challenges, stay motivated, stay positive, and have fun, even when faced with a crisis.  
You will leave with 20 tips that will keep you inspired and motivated, giving you the ability to lift your community with you as you focus on what you are here to do: build a thriving support system for your nonprofit!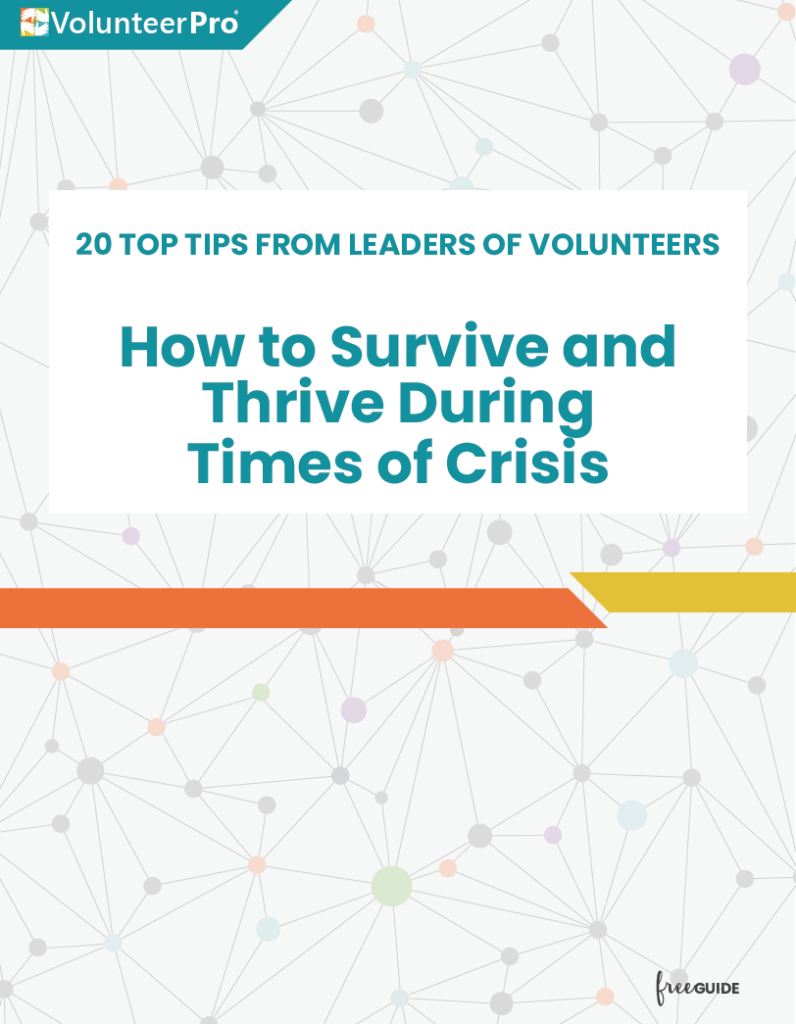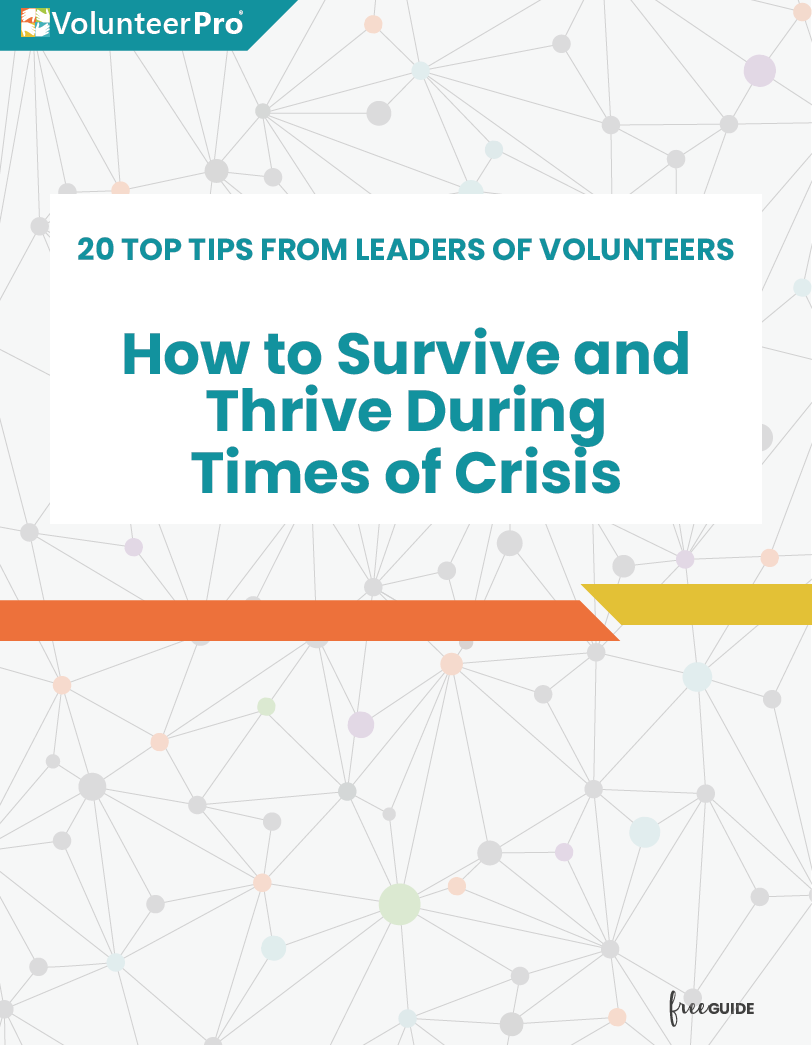 [FREE GUIDE] 20 Top Tips from Leaders of Volunteers: 
How to Survive and Thrive During Times of Crisis
26 pages of inspiration from leaders who walk the talk. 
Learn what your peers have to say about the following four themes:  
Overcoming Challenges: You can do Hard Things

Mindfulness: Good Vibes Only

Stay Motivated & Do Good Work

Be Yourself: Have Fun and Make a Difference