Episode #80:

A Sneak Peek of My New Book for Volunteer Leaders
In this episode, Tobi provides you with an exclusive sneak peek into the key concepts and insights shared in her upcoming book for volunteer leaders. Tobi shares her personal journey and insights from years of experience in the field. The book explores the vital role volunteer leaders play in building thriving communities and the significance of their contributions to society. 
Let's take a moment to acknowledge the challenges we are facing as a global community. Disengagement within our communities can lead to a lack of capacity and talent, increased risk of poverty, inequality, and social isolation. This is why the work of volunteer leaders is so crucial. They inspire, empower, and coordinate teams in nonprofit or public sector organizations, driving positive change in our world.
Book For Volunteer Leaders

– STAR Method
The STAR Method is a framework that aims to empower volunteer leaders in their work. The "T" signifies the value of teamwork, synergy, and joy, emphasizing the importance of creating a cohesive and productive volunteer team. Meanwhile, the "A" emphasizes the alignment of personal values with the goals of the organization, ensuring meaningful and impactful work.
Book For Volunteer Leaders

– Alignment with Purpose
Alignment with Purpose in this book refers to the importance of volunteer leaders aligning their personal values and mission with the goals and mission of the organization they are working with. It emphasizes the idea that when volunteer leaders are aligned with the purpose of the organization, they can have a greater impact on their teams, the organization, and the community. The book provides guidance and strategies for volunteer leaders to ensure that their work aligns with their values and helps create a better world.
Book For Volunteer Leaders

– Show Highlights
00:23.6  Tobi introduced the topic to get a sneak peak into her new book
06:08.7  Why did Tobi decide to write a book for volunteer leaders
11:12.9  Volunteers have been the driving force of some of our greatest movements in history
17:13.9  Open the idea of leadership to volunteers of all kid
18:01.7  The book will have frameworks for volunteer leaders to lead more effectively
20:00.6  Inspiration for leading from the inside out
21:50.7  The STAR method
27:52.6  Additional resource on developing volunteer leaders
Book For Volunteer Leaders

– Quotes from the Episode
"Creating a meaningful impact in individuals' lives and the community at large is the foundation of effective volunteer teams."
"The Star method, which includes self-care, team synergy, alignment with a cause, and reaching into the community, forms the backbone of this book for volunteer leaders."
"Volunteers bring additional value to organizations through their connections to community networks, knowledge, and expertise."
"The decline in volunteering rates is expected to have a negative impact on the nonprofit and public sectors, as they do not have enough resources to hire additional staff."
"The goal of this book is to help volunteers leaders have an impact on their teams, organization, and community."
"There is a need to bring joy back to volunteerism."
"Leadership opportunities should be open to volunteers of all kinds."
Want More? Check out Our Time + Talent Podcast!

Whether you're looking for solutions, inspiration, or just want to hear what others are doing to successfully engage volunteers, Time + Talent is the podcast for leaders of volunteers.
Co-hosts Tobi Johnson, MA, CVA and Jennifer Bennett, CVA bring you uplifting and insightful conversations with thought leaders and volunteer management practitioners who are redefining their roles, and the roles of volunteers.
About the Show
Nonprofit leadership author, trainer, consultant, and volunteer management expert Tobi Johnson shares weekly tips to help charities build, grow, and scale exceptional volunteer teams. Discover how your nonprofit can effectively coordinate volunteers who are reliable, equipped, and ready to help you bring about BIG change for the better.
If you're ready to ditch the stress and harness the power of people to fuel your good work, you're in exactly the right place!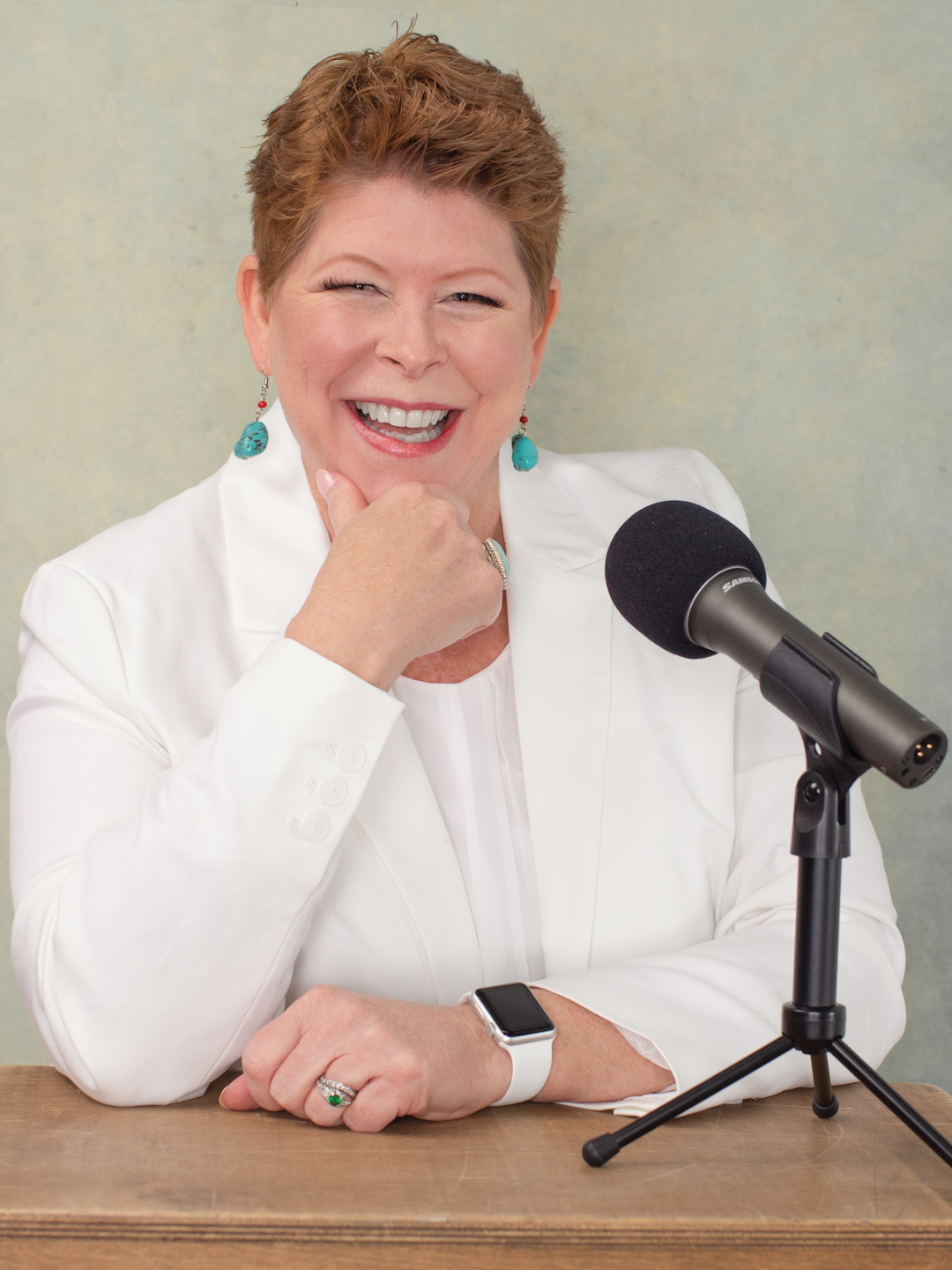 Contact Us
Have questions or suggestions for the show? Email us at wecare@volpro.net.
Rate, Review, & Follow Us on Apple Podcasts
If you love the content Tobi shares on the Volunteer Nation podcast, consider rating and reviewing the show! This helps us reach more people – and help more good causes just like yours – successfully engage enthusiastic, dedicated volunteers with less stress and more joy.
Click here, scroll to the bottom, tap to rate with five stars. Then, select "Write a Review" and let us know what you loved most about this episode!
Also, if you haven't done so already, follow the podcast so you don't miss a thing. Follow now!
Subscribe to ProNews: Our Weekly Resource Roundup
If you'd like to stay up to date on all new podcasts, blogs, freebies, and deals posted on our Tobi Johnson & Associates and VolunteerPro websites, subscribe to our weekly ProNews newsletter.
Every Wednesday, we'll send you a digest of our freshest content, plus a bonus! Once you confirm your subscription, you'll get our [Free eBook] The New Volunteer Manager: The First 90 Days.