Episode #053:

Promoting a Healthy Workplace Culture for Volunteers with Marianne Chance
In today's episode, we are going to be talking with Marianne Chance about promoting a healthy workplace culture for volunteers, not only for volunteers, but in our nonprofits in general.
Marianne Chance is the the founder of Work Warrior and she is described as a brilliant, hilarious, awesome sauce and so engaging, you'll forget to eat your snacks. Marianne has trained over 20,000 people in nearly every state and all over the world.  She's recognized as one of the top trainers in America, and in 2013 she started Work Warrior, a training organization that provides manager and team trainings to companies across all states. Marianne provides professional coaching, utilization of certifications and business and entrepreneurship, spirituality, life purpose, and forgiveness. 
Marian discusses her thoughts on how leaders of volunteers in nonprofit organizations may foster a healthy work environment for volunteers and paid staff alike, as well as how to inspire everyone to bring their best selves to the purpose.
Workplace Culture

–
Define a toxic workplace
Marianne described a toxic workplace as a workplace where there is consistent negative behavior with no resolution.  Some of the questions being asked are there team members that are sabotaging others? Is my boss supporting me and giving me the information that I need? Am I being micromanaged? What does the control thing look like? Do I have autonomy? 
The important thing to establish the difference between a negative person and a toxic person. Looking at cultures, the worst thing you could call somebody is toxic. 
Workplace Culture

–
Negative Person vs Toxic  Person
A negative person walks around with a little rain cloud over their head and they complain about everything. A toxic person makes you question your value or your worth.
So when we are looking at behaviors. Start with that question, is my value or my worth being compromised? 
Workplace Culture

– How to Diagnose If There is a Problem with Workplace Culture
Marianne shares some of the 6 steps on how to self diagnose if there is a problem with workplace culture. Start by looking for behaviors that are sabotaging. People that are toxic usually will exhibit a number of things. First thing that they do is they withhold information.
Next is to determine where is the toxic behavior coming from.
Workplace Culture

– 3 Ways To

Proactively Promote a Positive Workplace Culture
Promoting a positive workplace and culture can start with a meaningful onboarding process with volunteers. Second, non-profits also need to make sure that you are tapping into that volunteer strength and what they want to do. Let's utilize their skillset. Third is to promote extracurricular activities that is inclusive. The last one is to make sure that your policy and procedures within the organization make it simple.  
Workplace Culture

– Show Highlights
00:33:00 Tobi started talking with Marianne Chance about promoting a healthy workplace culture.
01:50:60 Bio and background on Marianne Chance.
04:09.40 Why did Marianne get into this work? Why did she build a business behind this?
05:42.00 How to define a toxic workplace
08:47.70 Are workplaces more toxic after the pandemic? Or has it always been this way?
13:43.20 Do we know why people bully? And is it important to know that?
17:35.30 How can people self diagnose if there is an issue in their workplace culture
21:54.70 Thoughts on 'I can only change myself, I can't change the leaders'.
24:49.00: Opinion on donors who donate a ton of money, but bring a toxic sense to the workplace
45:29.10 What to do if you are not the direct supervisor?
47:25.50 What are ways to proactively promote a positive workplace culture between paid staff and volunteers and volunteers and volunteers?
57:58.20 Where to learn more about Marianne Chance
Workplace Culture

– Quotes from the Episode
"So the difference between a negative person and a toxic person is this, a negative person, they walk around with a little rain cloud over their head and they complain about everything."
"If you're listening because you're trying to determine, is this a toxic environment? I want you to start with that question. Is my value or my worth being compromised?"
"Bullies are on the playground, they're not in the workplace."
"So people bully when they feel threatened. Usually it comes from low self-esteem. So keep that in mind."
"You cannot be toxic and happy at the same time. Those two things are mutually exclusive."
"Because you can't fix, change or save people. You can only fix, change and save yourself."
"And one of the baselines of emotional intelligence is you can control your reaction. You can, we are human."
"Our volunteers know when they're having fun and when they're not having fun and they know when they're made uncomfortable."
"It's a lot easier to get your leadership to support you in doing something than it is in asking them to do something."
"I want you to believe that something happened that bothered that employee enough to come and talk to you."
Want More? Check out Our Time + Talent Podcast!

Whether you're looking for solutions, inspiration, or just want to hear what others are doing to successfully engage volunteers, Time + Talent is the podcast for leaders of volunteers.
Co-hosts Tobi Johnson, MA, CVA and Jennifer Bennett, CVA bring you uplifting and insightful conversations with thought leaders and volunteer management practitioners who are redefining their roles, and the roles of volunteers.
About the Show
Nonprofit leadership author, trainer, consultant, and volunteer management expert Tobi Johnson shares weekly tips to help charities build, grow, and scale exceptional volunteer teams. Discover how your nonprofit can effectively coordinate volunteers who are reliable, equipped, and ready to help you bring about BIG change for the better.
If you're ready to ditch the stress and harness the power of people to fuel your good work, you're in exactly the right place!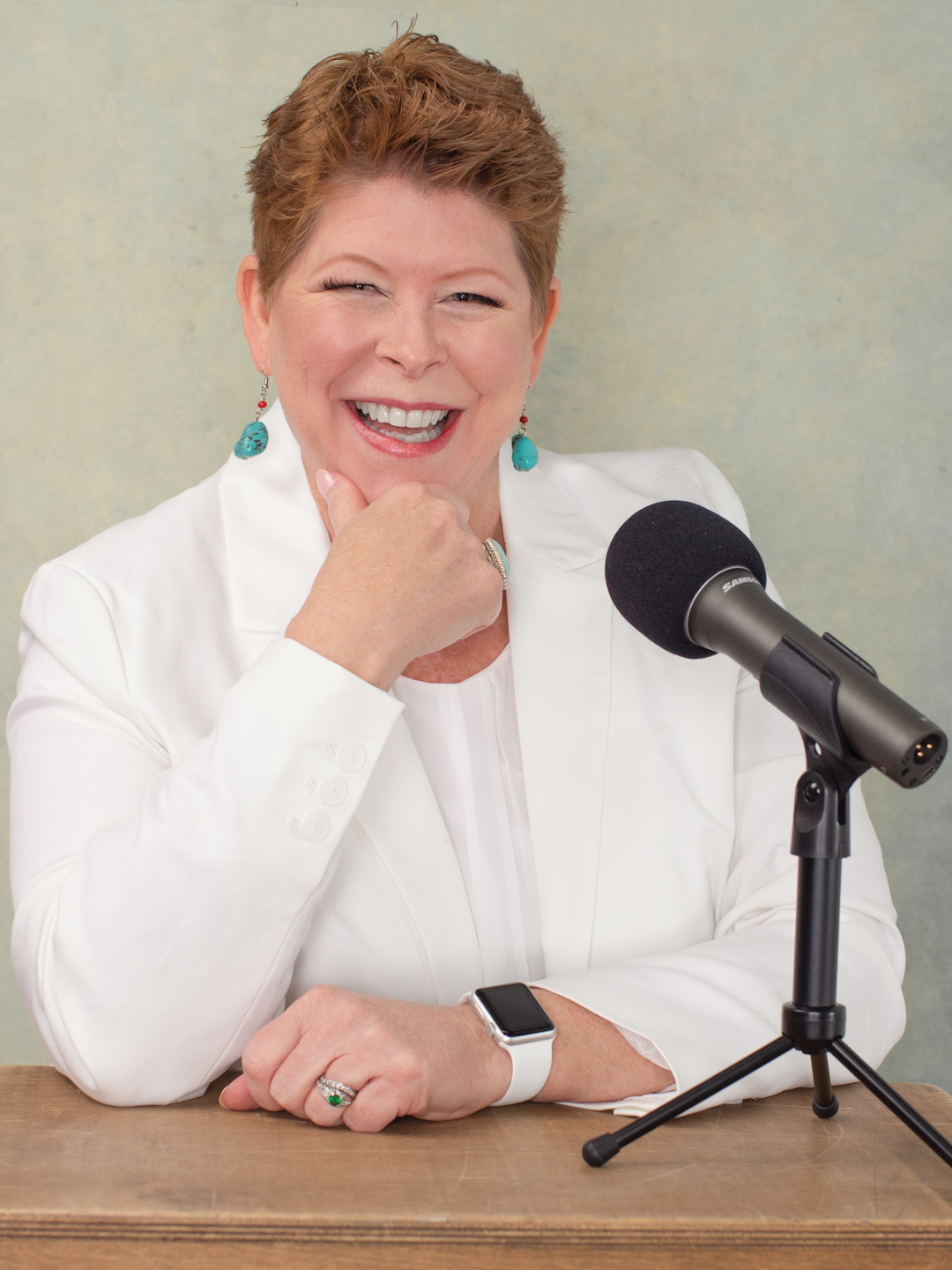 Contact Us
Have questions or suggestions for the show? Email us at wecare@volpro.net.
Rate, Review, & Follow Us on Apple Podcasts
If you love the content Tobi shares on the Volunteer Nation podcast, consider rating and reviewing the show! This helps us reach more people – and help more good causes just like yours – successfully engage enthusiastic, dedicated volunteers with less stress and more joy.
Click here, scroll to the bottom, tap to rate with five stars. Then, select "Write a Review" and let us know what you loved most about this episode!
Also, if you haven't done so already, follow the podcast so you don't miss a thing. Follow now!
Subscribe to ProNews: Our Weekly Resource Roundup
If you'd like to stay up to date on all new podcasts, blogs, freebies, and deals posted on our Tobi Johnson & Associates and VolunteerPro websites, subscribe to our weekly ProNews newsletter.
Every Wednesday, we'll send you a digest of our freshest content, plus a bonus! Once you confirm your subscription, you'll get our [Free eBook] The New Volunteer Manager: The First 90 Days.