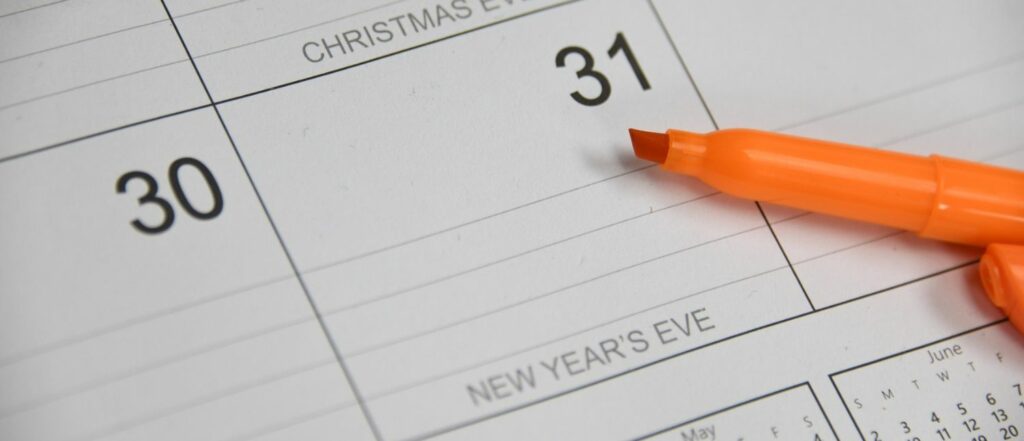 Episode #038:

New Year's Resolution Ideas for Nonprofits

 
Here at VolunteerPro, our focus for 2023 is all about optimization of all our systems. We have an awesome team and great systems in place to to keep everything running smoothly, but we can always do better.   
We're using the next twelve months to find (or create) ways to fill in the gaps, look at our data, and perfect everything we do.  Our big question: how can we do this better?  
In this episode, Tobi challenges you with the same question: what can you do better, especially when it comes to engaging the community in your work?  
Some New Year's Resolution Ideas to Get You Started
To get the ball rolling, Tobi offers her suggested list of six New Year's resolutions that all nonprofits should consider implementing as part of their 2023 strategy. 
From expanding your engagement in the local community, to rethinking the roles that volunteers could play in your organization, to building coalitions with other nonprofits, this list is sure to boost your volunteer program's impact and help your organization remain resilient and thrive, even in uncertain times.  
Highlights about New Year's Resolution Ideas
00:00:51 Tobi and the VolPro team walk the talk on strategic planning, and Tobi begins the episode by sharing what she's focusing on to build, grow, and scale in 2023.
00:02:14  After a quick shout-out to this year's VisionWeek participants for getting a jumpstart on 2023 strategy (hey VisionWeekers!), Tobi asks you to consider: what are your top goals for your organization in 2023, and how can volunteers contribute to help you reach those goals?
00:03:07 Tobi shares her first New Year's resolution idea for nonprofits: Expand the ways you are engaging your local community in your work. By expanding the people in your orbit, you gain strength in ambassadors, donors, volunteers, advisors, and community capital.
00:03:48 New Year's resolution idea #2? Invest in levelling up your team's skills and confidence, both paid and unpaid workers. Your org will be more effective, and you'll be better positioned to attract and keep valued talent in a competitive marketplace.
00:07:02 Tobi's 3rd New Year's resolution idea: Build out a set of key performance metrics to track every key activity throughout the org, including community engagement. This will help you get a handle on what's working, faster.
00:10:14 The 4th idea on the list: Plan to engage volunteers at all levels of your organization. From governing boards to advisory groups, to committees, to skilled volunteers, to traditional volunteers, to event volunteers, to advocates and champions, inside volunteer services, and even in the executive director's office.
00:13:02 Tobi's fifth resolution idea: Build coalitions for supporting nonprofits through partnership campaigns. It's easier to share the load, and get more press coverage.
00:15:35 Tobi's 6th New Year's resolution idea is really important, but often overlooked: Remember to focus on wellness of both employees and volunteers. Burnout is a real threat to your organization, both from a personal and corporate perspective.
00:17:09 You know Tobi always goes over and above, and she includes a bonus resolution you may want to consider for your nonprofit…(you'll just have to listen to find out what it is!)
Quotes about 
New Year's Resolution Ideas
"By expanding the people in your orbit, you gain strength in ambassadors, donors, volunteers, advisors, and you build community capital. The orgs that do this well are much stronger for it. Rather than working in a silo, working in your own, not engaging with the community…think about expanding your work into the community. Not just to attract patrons or clients or customers, but also to think of new ways the community can support you. Because people do really care, and the community is a key stakeholder in every nonprofit's work." 
"We've got to think about how you are leveling up your talent across your organization. Your organization will be more effective the more effective each individual within your organization is." 
"The actual cost of staff and volunteer turnover can be extensive and significant for organizations. So when you think about budgeting for professional development, skill building, training, you want to think of that as an investment towards reducing turnover and reducing the cost of turnover." 
"Don't wait for your funders to ask for your volunteer metrics. Instead, develop a set that will help you get a handle on what's working and where you want to double down your energies. Volunteer hours alone are not enough to understand what's happening." 
"Maybe you're a volunteer manager, department of one. Maybe you don't even have a department. Maybe you wear many hats. All the more reason to get volunteers involved in all of the activities that your organization carries out to engage people in service."  
"Think about every item on your strategic plan for 2023, and ask for your organization's strategic plan. Ask the question: how can community volunteers strengthen this particular element in our strategic plan, this particular goal or objective? Ask every single time, and you'll be surprised what you come up with." 
"It's a great time to raise awareness of the power and potential of volunteers as philanthropists in your community. When I say 'volunteers as philanthropists,' I'm valuing their time and talent as much as I would value a financial contribution. It takes more effort for people to contribute their time and talent than it does to write a check, so we need to value these contributions." 
"Do our laptops work? Do our projectors work? Are the tools that our volunteers are using in their outreach, is that working? Where are the areas of tech that are actually slowing people down and making them less effective, creating a space where they can't get as much done?" 
Want More? Check out Our Time + Talent Podcast!

Whether you're looking for solutions, inspiration, or just want to hear what others are doing to successfully engage volunteers, Time + Talent is the podcast for leaders of volunteers.
Co-hosts Tobi Johnson, MA, CVA and Jennifer Bennett, CVA bring you uplifting and insightful conversations with thought leaders and volunteer management practitioners who are redefining their roles, and the roles of volunteers.
About the Show
Nonprofit leadership author, trainer, consultant, and volunteer management expert Tobi Johnson shares weekly tips to help charities build, grow, and scale exceptional volunteer teams. Discover how your nonprofit can effectively coordinate volunteers who are reliable, equipped, and ready to help you bring about BIG change for the better.
If you're ready to ditch the stress and harness the power of people to fuel your good work, you're in exactly the right place!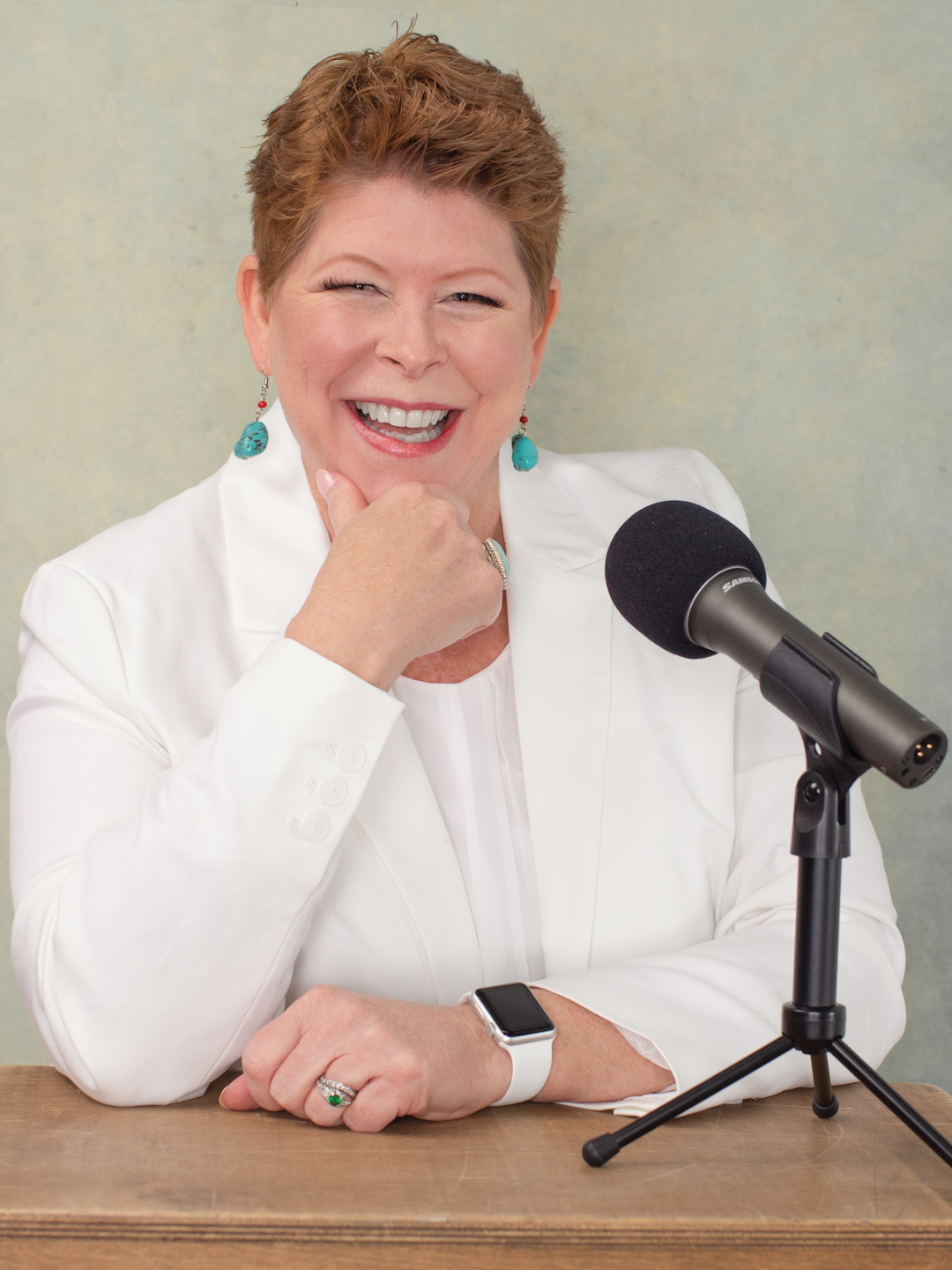 Contact Us
Have questions or suggestions for the show? Email us at wecare@volpro.net.
Rate, Review, & Follow Us on Apple Podcasts
If you love the content Tobi shares on the Volunteer Nation podcast, consider rating and reviewing the show! This helps us reach more people – and help more good causes just like yours – successfully engage enthusiastic, dedicated volunteers with less stress and more joy.
Click here, scroll to the bottom, tap to rate with five stars. Then, select "Write a Review" and let us know what you loved most about this episode!
Also, if you haven't done so already, follow the podcast so you don't miss a thing. Follow now!
Subscribe to ProNews: Our Weekly Resource Roundup
If you'd like to stay up to date on all new podcasts, blogs, freebies, and deals posted on our Tobi Johnson & Associates and VolunteerPro websites, subscribe to our weekly ProNews newsletter.
Every Wednesday, we'll send you a digest of our freshest content, plus a bonus! Once you confirm your subscription, you'll get our [Free eBook] The New Volunteer Manager: The First 90 Days.