Episode #032:

How to Utilize Volunteers for Giving Tuesday with Julia Campbell

 
This week, Tobi sits down with author and fundraising expert Julia Campbell to talk about ways for nonprofits to get involved in Giving Tuesday, and how to include volunteers. 
What is "Giving Tuesday" 
The Friday after Thankgiving in the U.S. is always one of the biggest shopping days of the year. Considered the official start of the Christmas shopping season, stores around the country lean into this motivation and offer extreme sales prices to draw customers into their stores.  
This shopping day is known as "Black Friday" (so-named probably by retail salespeople facing overly eager crowds and especially early store hours the day after a serotonin-inducing turkey feast!)  
A few years ago, small local businesses decided to get in on the action and began pushing for "Small Business Saturday," a special day to patronize independent local shops rather than big-box chain stores. 
And then, as employees returned to their office computers after several days off for the holiday (and perhaps not exactly ready to get back to work), news outlets began to report on "Cyber Monday" shopping trends.  
Finally, nonprofits realized the possibility this holiday spending wave presented, and Giving Tuesday was born!  Now a full-fledged nonprofit in its own right, Giving Tuesday is an organized "movement that unleashes the power of radical generosity around the world." It serves as a counterpoint to the unabashed consumerism of the preceding shopping days and provides a unique global momentum for altruism and philanthropy.  
Giving Tuesday and Effective Fundraising
History lesson complete…let's get to the good stuff! 
Nonprofits usually focus their Giving Tuesday strategies around a fundraising push. Tobi and Julia look at ways to craft those Giving Tuesday pitches effectively, and ways they can quickly go wrong.  
As with any fundraising effort, how you express it, when you express it, and to whom you express it all matter. Julia gives her tips on how to construct a fundraising strategy around the momentum that Giving Tuesday provides, and warns you on some of the pitfalls to look out for. 
Giving Tuesday and Volunteers
Giving Tuesday is not all about the big "ask," though. Julia and Tobi remind us that it's intended to be a day to celebrate giving, and who personifies that more than your volunteers?! 
Tobi shares her ideas on creative ways to celebrate volunteers on Giving Tuesday, and Julia gives her expert advice on how to include volunteers in the fundraising aspect of this day. 
Highlights on Giving Tuesday
00:05:59 Julia shares her fundraising background and professional experience within the nonprofit sector 
00:08:50 Julia and Tobi talk about some of the misconceptions around Giving Tuesday 
00:10:55 Tobi and Julia share some ideas on ways to invite volunteers to the Giving Tuesday party 
00:13:27 Julia dives deep into what philanthropy means within an organization, and how mission, purpose and stewardship directly relate to donations
"I want people to understand that it's not the "Hunger Games Nonprofits," as it has been called. It's a day to celebrate generosity, and volunteers are generous."  
"All of the great work that we do to bring new people into the fold and spread the word about what we do…it's actually a perfect day to engage volunteers, whether it is on social media or fundraising or advocacy or awareness." 
"Giving Tuesday started out as just a day to lift the veil on all of the great causes in the United States, and celebrate the spirit of generosity that exists. It's sort of a counter to the cult of consumerism."  
"I see it as really democratizing philanthropy, and showing people that even $10, $5, or just volunteering can make a difference. Your time, treasure, your talent..anything that you can give can make a difference. And that's the spirit of giving Tuesday."   
Helpful Links
Want More? Check out Our Time + Talent Podcast!

Whether you're looking for solutions, inspiration, or just want to hear what others are doing to successfully engage volunteers, Time + Talent is the podcast for leaders of volunteers.
Co-hosts Tobi Johnson, MA, CVA and Jennifer Bennett, CVA bring you uplifting and insightful conversations with thought leaders and volunteer management practitioners who are redefining their roles, and the roles of volunteers.
About the Show
Nonprofit leadership author, trainer, consultant, and volunteer management expert Tobi Johnson shares weekly tips to help charities build, grow, and scale exceptional volunteer teams. Discover how your nonprofit can effectively coordinate volunteers who are reliable, equipped, and ready to help you bring about BIG change for the better.
If you're ready to ditch the stress and harness the power of people to fuel your good work, you're in exactly the right place!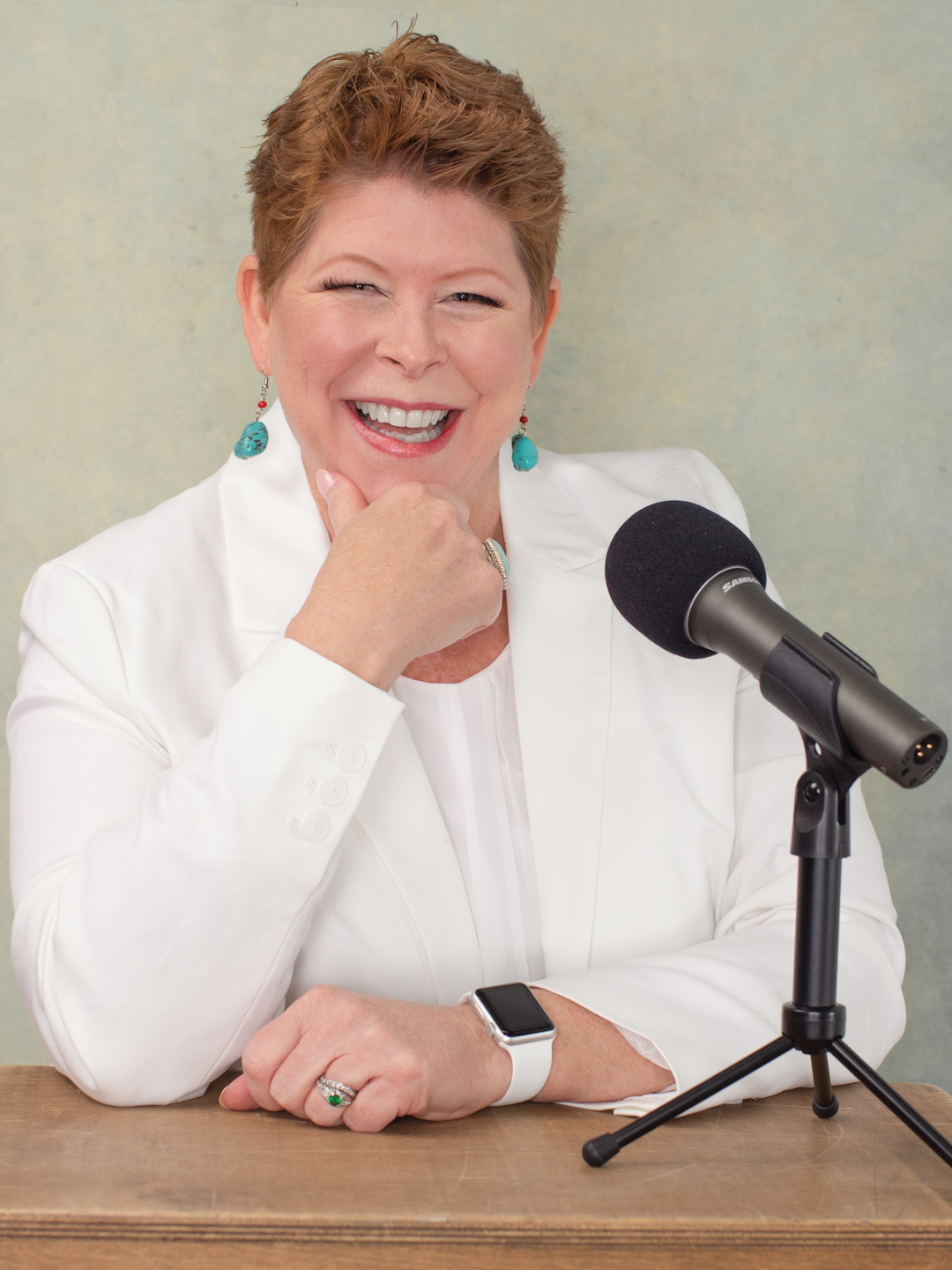 Contact Us
Have questions or suggestions for the show? Email us at wecare@volpro.net.
Rate, Review, & Follow Us on Apple Podcasts
If you love the content Tobi shares on the Volunteer Nation podcast, consider rating and reviewing the show! This helps us reach more people – and help more good causes just like yours – successfully engage enthusiastic, dedicated volunteers with less stress and more joy.
Click here, scroll to the bottom, tap to rate with five stars. Then, select "Write a Review" and let us know what you loved most about this episode!
Also, if you haven't done so already, follow the podcast so you don't miss a thing. Follow now!
Subscribe to ProNews: Our Weekly Resource Roundup
If you'd like to stay up to date on all new podcasts, blogs, freebies, and deals posted on our Tobi Johnson & Associates and VolunteerPro websites, subscribe to our weekly ProNews newsletter.
Every Wednesday, we'll send you a digest of our freshest content, plus a bonus! Once you confirm your subscription, you'll get our [Free eBook] The New Volunteer Manager: The First 90 Days.