Where Should the Volunteer Services Department Live on Your Org Chart?
Not getting results with your volunteer strategy? It might be that your volunteer services department is in the wrong place. 
Recently, I was speaking with one of our VolunteerPro community members about some of the challenges she was facing getting traction inside her organization. 
The biggest issue was the lack of buy-in from co-workers when it came to integrating volunteers into their departments. Despite the fact that volunteers could help reduce workload and stress, free up staff time to work on other initiatives, increase their customer service, and improve their reputation in the community, they simply weren't interested. Even when the volunteer resources manager was willing to do most of the work to get volunteers trained and set up for success, it was no go. 
I could understand her frustration. 
She had done so much in the past year to build a volunteer program from scratch. As we chatted, I reassured here that she was doings all the right things in terms of essential program elements and leadership. 
Inside organizations, volunteer program administrators are the biggest champions for active community engagement volunteer involvement. It's part of their job to see the big picture and the potential of leveraging community talent to reach their organization's biggest aims. 
Whether there are a department of one or part of a team, volunteer managers tirelessly advocate from within. 
But what happens when they meet a brick wall? 
Certainly, their morale is impacted.  
But what impresses me is how often these professionals continue to dig for solutions and a way forward. In my years of experience training and coaching, I am continually amazed by the grit and determination of leaders of volunteers, against all odds. 
Some we continued to chat. 
What were ways she could use change management strategies to influence change? Could she share case studies of other organizations that were successfully engaging volunteers at all levels? How might she pilot test a few projects to show proof of concept? 
I pointed out our past member trainings on helpful topics, and she agreed to review them and give my recommendations a try. 
At the end of the conversation, she made a comment identifying the department she worked in and the enthusiastic support she received there. So, it wasn't a matter of lack of support locally. 
So, I explored some more. What was the function of the department? Where did it sit in the organization chart? What was it primarily responsible for? 
And voila! An epiphany! 
The volunteer services department – a "department of one" – was probably located in the wrong place in the organization. 
While supportive, her department's function did not align with that of the role of volunteer services department. Few tasks overlapped, the lines of communication didn't make sense, given her work with communities and her collaboration (or lack thereof) with other departments, her ultimate goals. 
It appeared that organizational silos, and a misplacement of the volunteer services department, could be one of the contributing factors to her lack of buy-in from others. 
I suggested she explore that further with her supervisor and see where it might lead. 
This wasn't the first time I'd encountered this. Often, when I conduct volunteer program assessments, the issue of where to place the volunteer services department for optimal performance comes up. 
I also get questions from my followers about it. 
So, in this post, I decided to offer a rundown of the options.  
While where volunteer resources lives many not solve every challenge related to engaging volunteer talent, it certainly is a good start. 
Hiring a Volunteer Manager? Check out our Interview Guide to hire the best candidate with ease HERE >>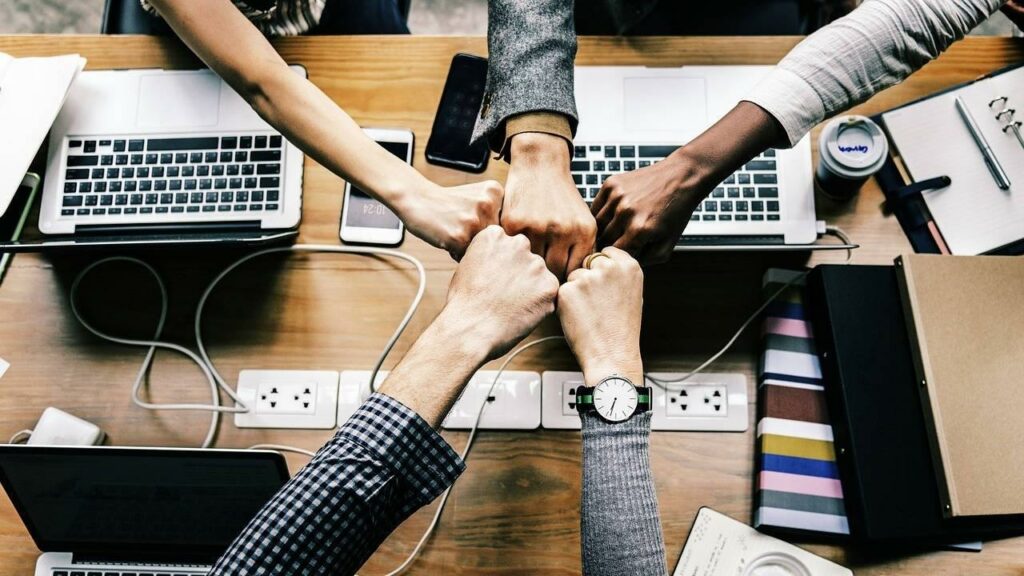 Dedicated Volunteer Services Department or Part of an Existing Team?
When considering where the volunteer function should live in the organization, the first natural question is – should it have its own department? 
After all, if done well volunteers can touch nearly every part of an organization's operations. The impact not only where they are placed, but also human resources, outreach and community engagement, corporate relations, fundraising, events management, marketing and communications, and more. 
Often, volunteer managers work in solutions as a "department of one," but many also involve a volunteer team to help run their department's projects and administration. Thus, "walking their talk." 
If volunteers are a fundamental key to your success across your organization, then a dedicated volunteer services department may be a promising idea. It may be even more compelling if volunteer services is run by a team. 
A focused team can help sustain, diversify, and grow involvement without distraction and can help standardize volunteer processes and support coach staff as they implement them.  
As their own unit, they can also act as a neutral party, effectively dispersing human resources across the agency and meeting needs equitably. 
In terms of the number of staff needed, it will depend on the strategic goals and activities the department will assume, the specific tasks needed to meet those goals, the number of volunteers they are expected to involve each year, and whether they are expected to supervise volunteers or instead insource them to other departments who will assume supervision. 
The level of technology tools and automation can also affect the number of employees needed. If volunteer coordinators must input and manage volunteer data using antiquated tools, then it will take more time and more people. 
At the very least, based on the current scope of volunteer involvement and the goal of diversifying and integrating volunteers across the agency, the department should be led by a Director of Volunteer Services who should have a seat at the management table. 
Wondering how to foster better teamwork across your entire organization? Check out our post on How to Uncover "Hidden" Expectations of volunteers and employees HERE >> 
Options for Where to Place Volunteer Services Departments: Pros & Cons
As an alternate to its own unit, the volunteer services department might be embedded inside one of the departments within which they collaborate.  
This might include the development department, human resources, or separate programs throughout the agency. The options are varied. 
The final decision should be made at the executive level carefully, but decisively. Volunteers are often uncomfortable with changes to staff and management procedures. So, all efforts should be made to implement only one move if it is believed necessary. 
The location of choice should be based on the primary goals for volunteer services, where the maximum integration will most likely occur throughout the agency, and where there is departmental capacity, understanding, and enthusiastic support for the volunteer function. 
The goal should be to reduce silos, increase buy-in, and boost the potential of volunteers to support the organizations biggest goals.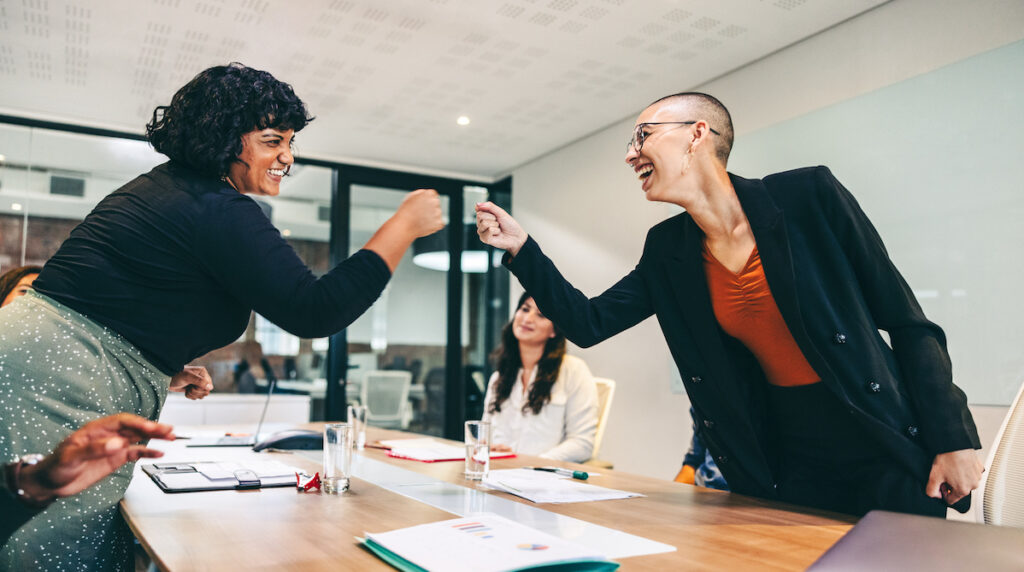 While there is no "right" answer, there are pros and cons to where the volunteer services department is placed within the organization.  
Below are some options with things to consider: 
OPTION 1: Stand-alone Department Reporting to Executive VP/Human Resources
Pros 
Communicates that volunteer involvement is of primary, strategic importance to the agency

 

Volunteers are recognized as a vital element of mission delivery

 

Seat at executive leadership table, thus increasing first-hand knowledge of volunteer program progress and needs

 

Better coordination with paid staff human resources systems

 

More likely viewed as a solely human resources specialist for unpaid staff

 
Cons 
Isolates volunteer services

 

Risk of becoming siloed and reducing agency-wide "ownership" of volunteer strategy

 

Staff may feel that volunteers belong to the department and are not the responsibility of other staff

 

May reduce levels of collaboration and trust in sharing concerns and needs

 

Volunteer management staff may be diverted to other work, unrelated to volunteers

 

Volunteer involvement needs creative resource management, paid staff models generally have set budgets, may create tension

 
OPTION 2: Development Department, Reporting to Director of Development
Pros 
Better coordination of supporter communication and resource cultivation

 

Better collaboration around outreach, partnership development, specifically corporate donors

 

Encourages acknowledging the reality of volunteers as donors

 

Better likelihood of accurate tracking of in-kind support

 

Increased efficiencies if a software system is shared

 
Cons 
Danger of volunteers viewed as an ancillary resource, versus revenue generator, and thus under-supported

 

Department is not directly linked with service delivery, but volunteers are

 

Risk of volunteer perception that they are valued for financial contributions over donations of time and talent

 
OPTION 3: Marketing & Communications Department, Reporting to VP of Marketing & Communications
Pros 
Sends the message that volunteers are the "face" of the organization

 

Better coordination of email communications and social strategies and schedule for both recruitment and recognition

 

Better relationships with reporters and the press

 

Better collaboration around outreach and partnership development, specifically event sponsors

 

Faster updates of the web site landing page(s) related to volunteers

 

More coordinated Search Engine Optimization (SEO) strategy to raise the agency's organic search ranking

 

Can get help designing professionally-branded volunteer application and training materials & help with effective copywriting

 

Increased efficiencies if contact database and communications software is shared

 
Cons 
Risk of focusing primarily on volunteer program branding and recruitment versus management and retention

 

Can appear that volunteers are "for show" versus a mission critical element of the agency's operations

 

Other staff may lack understanding of the unique messaging required for the volunteer audience

 

Danger of lack of attention and resources in a busy department where ticket sales may have priority over volunteers

 
OPTION 4: Outreach & Community Partnerships Department, Reporting to VP or Program Director
Pros 
Acknowledges volunteers as valued community partners and viable service providers

 

Appropriately sits at the nexus between the organization and the community

 

More focus on corporate social responsibility and employee volunteering opportunities

 

Promotes ongoing partnership development and maintenance, a key tactic for diversifying volunteer base

 

Better collaboration around outreach and partnership development

 

Reduces duplication through better alignment of strategic partnership goals and community engagement plans

 

Better solicitation of in-kind support from community

 
Cons 
May not be sufficient room for volunteer services in a smaller department, without the capacity to focus resources and support

 

Department is not directly linked with service delivery, but volunteers are

 

Risk of becoming siloed and reducing agency-wide "ownership" of volunteer strategy

 

Risk of focusing primarily on partnerships and recruitment versus management and retention

 

Danger of prioritizing partner needs over nonprofit volunteer programs' needs in order to maintain external relationships

 
OPTION 5: Guest or Client Services Department, Reporting to VP or Program Director
Pros 
Recognizes volunteers as a key element of the customer or client experience

 

Can better coordinate customer service and recovery standards across paid and unpaid teams

 

Can more quickly address customer issues

 

Can more quickly address potential burnout in volunteers

 

Can coach volunteers on the fly at close quarters

 
Cons 
Focuses primarily on volunteers as direct service help versus a broad range of roles

 

Volunteers may become hidden in this department and endanger the opportunity for widespread integration

 

More prone to a blurring of roles between paid staff and volunteers

 

Paid staff may (irrationally) fear volunteers will usurp their roles and be less supportive

 
OPTION 6: Special Events Department, Reporting to VP or Program Director
Pros 
Faster response to upcoming event recruitment needs

 

Recognizes volunteers as a key element of risk management and customer safety

 

Can better coordinate safety and security standards across paid and unpaid teams

 

Can quickly update volunteers on security upgrades and policy changes

 

Easy access to the upcoming event schedule

 

Ability to build camaraderie amongst episodic event volunteers through a single department structure

 
Cons 
Risk of becoming siloed and reducing agency-wide "ownership" of volunteer strategy

 

Volunteers may become hidden in this department and endanger the opportunity for widespread integration

 

Can appear that volunteers are more one-off event help or a security team than an integrated agency resource

 

Some volunteers are reluctant to perform security or event tasks

 

Focuses primarily on volunteers as event staff versus a broad range of roles

 

May be easy to get "lost" in a large department with high-paced daily production needs

 

No connection with the human resources side of volunteerism

 
In the end, there is no one size fits all solution in terms of where volunteer services should be placed within the organization's structure. 
However, volunteer coordination and program administration are best consolidated into one department to reduce duplication of effort, to better coordinate volunteer communications and training, and to centralize data collection and reporting. 
In addition, how the volunteer function operates should be memorialized in an operations plan that is known not only within the department primarily responsible for volunteers, but throughout the organization. 
Finally, while a single department may be accountable for the majority of operations, it should be made clear to all teams and staff how each is expected to support and champion volunteer programs and efforts. 
If your volunteer services department (whether a single employee or a team) is struggling to find its footing or is experiencing a lack of support across your agency, review where it sits on the org chart. 
Making an informed and well-considered decision to move it, may be the best path forward. 
Improve the Volunteer Services Department From the Inside Out with a Volunteer Engagement System that Works
If your volunteer program or strategy isn't working, and you're just not sure what steps to take next, then our signature online course can help.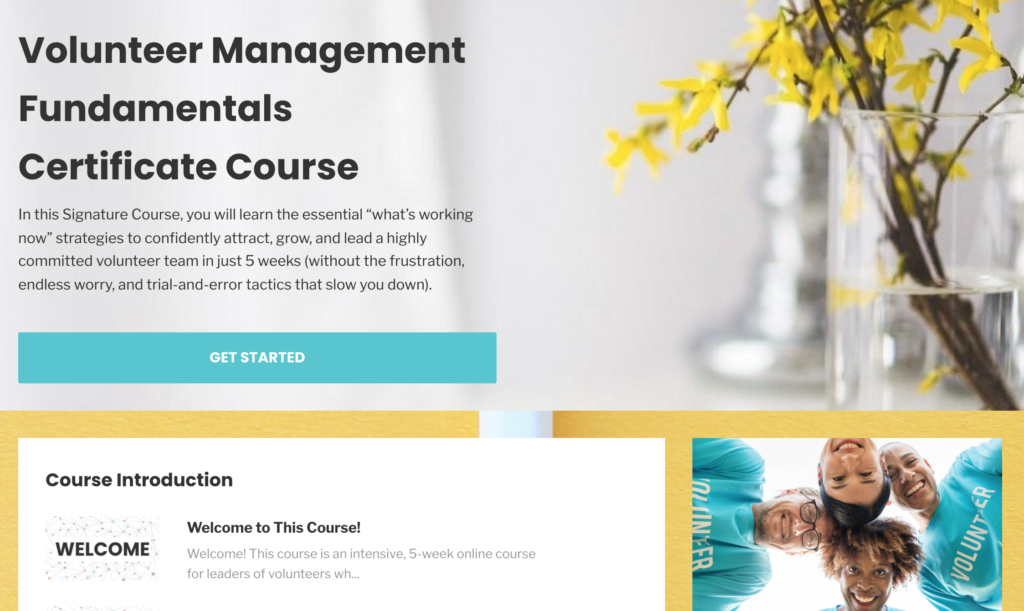 Join the Wait List – Volunteer Management Fundamentals Certificate
This online course is the only implementation program of its kind that not only shows you exactly how to attract qualified volunteers – but how to make your org the place they want to return to repeatedly.  
Over 5 weeks of instruction, combined with weekly live Q&A coaching calls, you will learn everything you need to implement or make improvements to your volunteer programming. As a student, you'll also be invited to our live Q&A coaching calls and have lifetime access to the course. 
The Volunteer Management Fundamentals Certificate is the complete package!