Use a Volunteer Manager Interview Guide to Easily Hire the Best Leadership Candidate
Is your nonprofit hiring for your volunteer services department? If you develop a volunteer manager interview guide, you'll have a process for the way in which you conduct your interviews and identify quality candidates,
With the myriad of tasks associated with a leader of volunteers' role, finding and hiring the best volunteer manager for your organization can be quite the challenge.   
This unique nonprofit staff position requires a mix of talents, both strategic and interpersonal, so it takes a smart interviewer to uncover these qualities in candidates. 
Having a guide will save you time, focus your questions, and aids consistency, making the interview experience the same for all applicants, ensuring you are remaining equitable in your hiring processes.  
Follow our suggestions below that will help you create a volunteer manager interview guide that will ensure your organization attracts quality applicants and makes the right hiring decisions.    
Why You Need an Interview Guide for Your Volunteer Management Position 
While your organization likely has an HR department or manager that handles the job posting and hiring process, you may be called in at some point to weigh in on candidates or you may be the ultimate decision-maker on who gets the offer.  
This is where your volunteer manager interview guide comes in. This guide will outline the entire interview process and will help you conduct your interviews in a fair, thoughtful, and targeted way.  
Why is this important?  
When interviews are equitable, there is a lesser chance that interviewer bias (we all have them!) will interfere with the hiring decision. It will also ensure that you are asking appropriate and legal questions. 
And, when interviews are thoughtful, you'll have the chance to create questions that will provide insight.  
Finally, when interviews are targeted, you'll have a mapped-out process for hiring a volunteer manager that is specific to the needs and requirements of the role. 
Key Elements of Your Volunteer Manager
Interview Guide
A comprehensive interview guide will map out the entire interview process, from first touch to determining which candidate is best for the role and your organization.  
The more detailed it is, the better you will be able to assess candidates for your volunteer management role and ensure you are making the best hire.  
There are five key components you should consider including in your interview guide. Read on to learn more about each element.  
1) Invitation to Interview and Important Information
After a candidate submits their application, it's important that you follow up in a timely manner, especially for those you want to invite to interview.  
In your invitation to interview, please be specific about the requirements. Your goal is to create an equitable experience for ALL candidates, and it's not always common knowledge that candidates are expected to bring certain items to a job interview.  
By being extremely transparent about what the candidate can expect during their interview you will be on the right path towards equitable hiring practices.  
In your interview invitation include the following:  
How many people they will be talking to, their names and roles at the organization

 

How long the interview is estimated to last 

 

What kind of documents they need to bring

 

Whether or not they need to prepare something ahead of time (before deciding on a job task assessment, please consider how this contributes to inequitable hiring. 

Check out this article

 for inspiration on how to do this the right way.) 

 
Make sure you also include the format of the interview: is it a phone call, video call, or in-person? If it's a phone interview, make sure they know who will be calling them and from what number. If it's a video call, make sure they have the access information. If it's an in-person interview, confirm the address and any other helpful tips that will assist them in navigating your office procedures (do they need a mask, do they need to check in through security, etc.).  
Lastly, ensure you provide the contact information of someone at the organization that the candidate can reach out to if they need any kind of accommodations to ensure they are able to participate in the interview.  
2) Logistics and Interview Prep
Everyone expects candidates to be prepared for the interview; however, did you know that as the interviewer you need to be prepared as well? 
Consider the following:  
Where will the interview be held? If you don't have a private office, you will need to reserve a meeting room. Make sure the setting is the same for every interview that takes place.




 

Most candidates will come to the interview with a copy of their resume, especially if you are clear about the requirement in the interview invitation. However, just in case they don't, print one out along with their cover letter, application, and any other materials they sent in.  Again, this is related to creating equitable hiring practices – not everyone has access to a printer and a last-minute interview request might not allow for time to get it printed!




 

Familiarize yourself with the 

job description

 and identify the key skills and qualifications that are required for successful volunteer program administration and those that are nice to have. For example, volunteer managers must be well-versed in communications techniques. On the other hand, working with a specific database that your organization uses, while it does enhance a candidate's application, it's not a necessity to perform the job well.

 
When you are clear about all of the above, you will relieve your own tension and stress over the interview process and place your candidates at ease, too!  
3) The Most Important Questions to Ask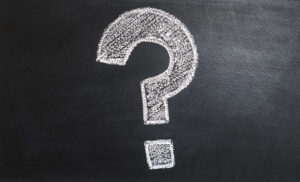 And now the fun begins! The portion of the interview process where you get to dial into the candidate's experience and envision how they will apply that as your organization's volunteer manager.  
There are four types of interview questions you should be prepared to ask:  
Behavioral questions: 

These are questions about the candidate's past work experiences as a way to gauge if they have the skills you need to succeed. These questions focus on how candidates handle various work situations. 

 

For example, give me an example of an ambitious goal you reached and how you achieved it. 

 
Case questions: 

In a case question, you will give an interviewee a hypothetical situation and ask them how they would respond. There's no time that a volunteer manager will ever need to know how many trees there are in Central Park, so ask something that corresponds with the position at hand! 

 

For example, your organization is opening up a new food distribution program. Discuss how you would determine the volunteer needs for this program. 

 
Situational questions:

 Similar to behavioral interview questions, situational questions ask candidates to describe how they would handle specific situations at work. You're looking for your interviewee to describe a similar situation, the problem they were facing, the action they took, and the result of their action.

 

For example, a volunteer has cancelled their shift last minute for the third time, how would you ensure it doesn't happen again?

 
Competency-based questions: 

These questions request interviewees to give examples of times they demonstrated a key competency for getting the job done. The answer to this kind of question will show how your candidate's soft skills play into their work style.

 

For example, describe a time that your volunteers and staff didn't agree on a course of action. How did you handle the situation?

 
Want some specific examples of high-impact questions? We recently had a member of our VolunteerPro Insiders Facebook group ask for advice on questions to ask in an interview for a volunteer management position.   
There were some great responses, here are some highlights:   
Can you demonstrate a time when you handled a difficult situation and what did you do? 

 

Can you describe a time where you helped someone to succeed? 

 

How will you create opportunities, train volunteers, etc. in a virtual setting.? 

 

Provide an example of when you didn't have the answer and how you handled that. 

 

How will you build and maintain relationships with our volunteers? 

 
Need more suggestions? Check out this Galaxy Digital article.  
4) Wrap-up and Next Steps 
Don't leave your candidates guessing on next steps!  
Ask if they have any questions for you and spend some time answering them to the best of your ability. If they ask questions you may not have the answer to, let them know you will find out and get back with them.  
Confirm the interviewee's contact information and provide them with yours as well. Most interviewees will want to send you a quick note thanking you for the interview and by providing your business card you can make it a bit easier for them!  
Finally, let them know who they will hear from and by when if they are or aren't selected to move on to the next stage of the hiring process.  
Stick to your word on this! Even if it's taking longer than anticipated, a quick email to let the candidate know you are still deciding goes a long way in leaving a good impression.  
5) Ranking your Candidates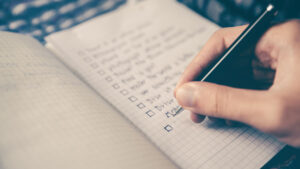 Now that the interview is over, it's time to consider if the candidate is the best person for the job.  
If you're interviewing multiple people, it can be difficult to keep their qualities and experience straight, so taking notes during the interview is important! You will want to refer back to them during this stage of the process.  
Here are a few note-taking tips to ensure you are capturing the best insights during your interviews:  
Leave 4 to 5 lines between the questions you will be asking. This will give you ample space to write the interviewee's responses. 

 

Create a section for observations and impressions. Consider the candidate's enthusiasm, eye contact, and more. 

 

Don't record every single word the candidate says. Write shorthand if needed, and only record the most important phrases. 

 
With your notes in hand, you're now ready to move on to ranking your candidates.  
While reviewing the candidate's answers and your impressions of them, consider scoring their interview based on the following criteria, as suggested by the Society for Human Resource Management:  
Far Exceeds Requirements:

 Perfect answer. Demonstrates competency accurately, consistently, and independently. All points relevant. All good examples. 

 

Exceeds Requirements: 

Demonstrates competency accurately and consistently in most situations with minimal guidance. Many good examples. 

 

Meets Requirements:

 Demonstrates competency accurately and consistently on familiar procedures and needs supervisor guidance for new skills. Some good examples. 

 

Below Requirements:

 Demonstrates competency inconsistently, even with repeated instruction or guidance. Few good examples 

 

Significant Gap:

 Fails to demonstrate competency regardless of guidance provided. No good examples.

 
Use this system to rate every candidate as soon as you can after the interview so that they are fresh in your mind.  
Don't skip this step! It is one of the most important to ensure you are rating each candidate in the same, equitable way!  
So, there you have it! We hope this volunteer manager interview guide will be a helpful tool as you prepare to hire your next leader of volunteers. 
Remember … Volunteer programs need to be professionally and diligently led and nurtured by well-prepared, dedicated professional managers and coordinators.  
We wish you the best as you find your next nonprofit superhero!