Our Top Six Volunteer Management Trends for 2021
As we take the first tentative steps into 2021, let's take look at our predictions for volunteer management trends for the new year. 
Relief is on the horizon now that the COVID-19 pandemic vaccinations are underway.  That means we need to prepare for full operations once the vaccine is widely distributed.   
As we wait that out, we can also reflect on lessons to be learned from the past year. 
Right now, we're crunching the numbers for our annual state-of-the-industry survey the 2021 Volunteer Management Progress Report – The COVID Edition. Once it's complete, we'll be sharing the trends and results of our survey of 1,500 leaders of volunteers around the world. 
The research report will be ready for free download later this month.  So, we won't spoil the fun by talking about the last year's key trends. 
Instead, let's dream about a better future, shall we? 
Below are our top volunteer management trends and opportunities for the coming year.
Six Volunteer Management Trends 
Trend #1: Continued Investments into Technology
Infrastructure
Virtual volunteering experienced a big boost in popularity this year, and for good reason.  With shelter-in-place and lockdown guidelines active in some areas, nonprofits were forced to innovate in the ways they communicate with and engage volunteers. 
Formerly reluctant, tech-averse nonprofit staff and community supporters decided to disperse with their trepidations and wade into the world of technology.  Agency leadership also decided to make some long-needed investments in tech tools and authorize formerly forbidden use cases in their agencies. 
Most who took the plunge were able to adapt to the new normal and keep moving forward. 
Now that we've gotten through the first series of hurdles, we predict that in 2021 volunteer managers will continue to think about how to further their use of technology to not only reach far-flung volunteers, but also to improve productivity, teamwork, and data collection. 
Some will replace inefficient one-off email communications with automated (and personalized) email campaigns. This will help busy nonprofit staff save time and can build relationships while they sleep.  Even those who manage short-term event volunteers will get in on the action. 
Trend #2: An Online Learning Boom
for Volunteers
Another way that volunteer-driven organizations increased their use of technology during COVID was to offer more volunteer training and support online.   
While Zoom was the tool of the day, some experimented with online course platforms to offer flexible on-demand training to their supporters. 
Now that online courses (beyond one-off webinars) are commonplace, we predict that volunteer organizations will find even more ways to take their training online so that they can offer volunteers access to learning from anywhere at any time.   
Nonprofits will continue to experiment with media and methodologies – from micro-learning to social learning to service learning – to bring about transformations in talent. 
As we prepare for the transition back to full operations, organizations will be able to build momentum for service through online training. And they will experience the power of online learning to deliver a more prepared, confident, and competent volunteer workforce ready to help meet their mission.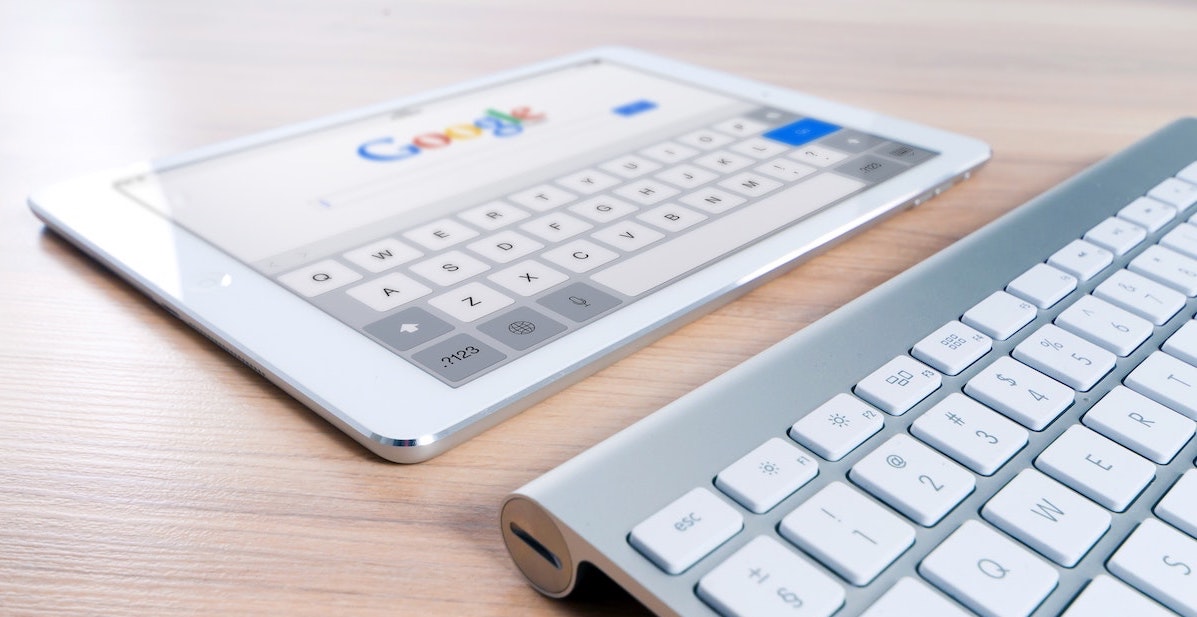 Trend #3: Volunteers as Community
Advocates
The Independent Sector's recent Health of the US Nonprofit Sector report estimates that 7% of nonprofits will close their doors forever due to the economic impacts of COVID. 
The current economic uncertainty has affected nonprofits in different ways. For some, it has meant unexpected levels of donor support. For others, it has resulted in furloughs and layoffs. 
The Independent Sector reports that 40% of eligible US nonprofits received a Paycheck Protection Program (PPP) loan, and 64% of nonprofits jobs were protected. But disparities existed with larger nonprofits receiving most of the funding and smaller organization either not applying or not being successful with their applications. 
With new relief packages on the horizon, the nonprofit sector needs community advocates to make the case to elected officials for continued support. Volunteers, as informed voters, are uniquely positioned to support continued sustainability by holding lawmakers accountable to the public good. 
In addition to policy advocacy, volunteers can also act as powerful public health advocates.  
While engaging volunteers as advocates, peer educators, and health navigators is nothing new, deploying them to help slow the pace of a pandemic and promote wide-scale acceptance of immunizations is a relatively novel enterprise. 
If trained and equipped with communications tools, community-based volunteers can be powerful ambassadors for vaccinations and continued health protections until herd immunity is achieved. Even within organizations themselves, volunteer leaders can help set the tone for greater peer compliance when it comes to evolving health guidelines. 
We predict that top nonprofits will engage their supporter base in advocacy actions like these that help support the sustainability of nonprofit and public sector programs and speed up the process of recovery. 
Trend #4: Accountability for Volunteer Diversity and Equity
For years we have called out the field for its lack of diversity in our annual Volunteer Management Progress Report.  
And, for good reason. 
For over five years, we have documented a field of professionals that continues to be dominated by white (84%) college-educated (76%) women (87%).   
This represents less diversity than in the nonprofit sector as a whole. As a point of comparison, a 2020 Independent Sector study reported that 66 percent of the nonprofit sector employees are women, and while people of color are roughly 40 percent of the U.S. population, 32 percent of nonprofit employees are people of color, which is double the number of those who work in volunteerism (16%).  
 While we have realized modest gains in our overall diversity as a field over the past few years, there is still much work to be done to bring about greater equity in volunteer involvement.   
Volunteering data in the US shows that volunteers also look like those who engage them – White (26.4% versus 19.3% of Blacks, 17.9% of Asians, and 5.5% of Latinos/as), educated (65.3% with at least some college education), and women (27.8% versus 21.8% men). 
Our big questions continue to be – Does a lack of diversity affect who becomes a volunteer? And, does it affect which volunteers discover opportunities, and which volunteers invite their friends, thus reinforcing a cycle of sameness? 
Given continued racial injustice, deep community pain, and calls for transformational change in how people of color are treated in all areas, it is no longer acceptable to ignore the fact that equity in volunteer engagement needs some thoughtful action from nonprofit leaders. To realize the promise of volunteering for all, deep introspection and action is needed to spark change for the better. 
We predict that volunteer organizations will continue to grapple with equity in volunteer involvement and will revisit long-held volunteer policies to better understand how they might be barriers to inclusive volunteering.  
Missteps will be made, no doubt. But those organizations that are determined to walk the talk will find that their volunteer teams begin to reflect the communities they serve in increasingly diverse ways and that volunteerism is a welcoming place for people from all walks of life and lived experiences.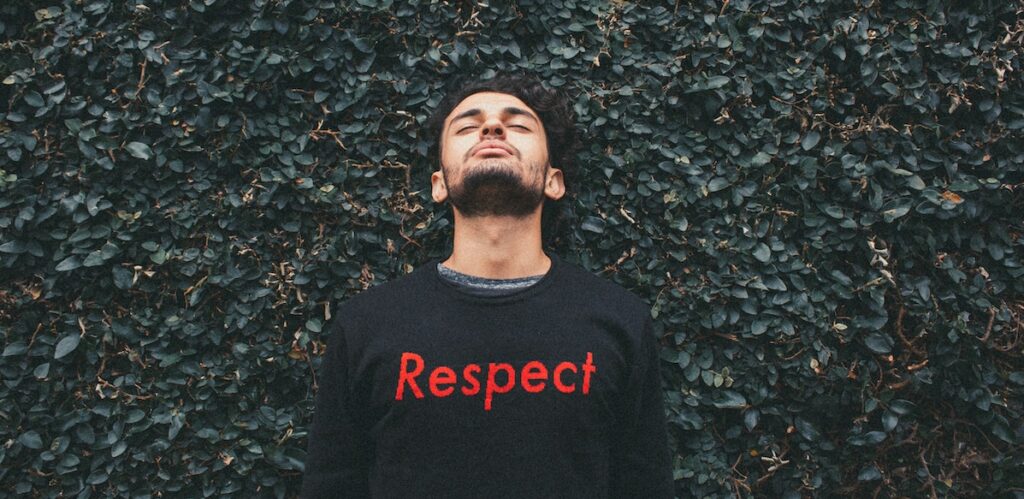 Trend #5: Greater Recognition of Volunteer Talent as a Strategic Asset
One of the key challenges we hear repeated each year in response to the Volunteer Management Progress Report survey is the lack of understanding of the true value of volunteers. 
Certainly, attempts are made to quantify value in terms of wage replacement. But estimates on the true return on investment of community engagement initiatives are few and far between. (To get started, try our free Volunteer ROI Calculator.) 
Volunteerism is a unique way to tap the latent community capital that already exists in neighborhoods around the world. Even volunteers with limited incomes have something of value offer. 
Social scientists argue that volunteers bring four important types of valuable "capital" to the table that are highly beneficial to organizations: 
Social Capital 

– The value of social networks, bonding similar people and bridging between diverse people, with norms of reciprocity.

 

Human Capital

 – The economic value of a worker's experience and skills, including education, training, intelligence, skills, health, as well as "soft skills" such as loyalty and compassion.

 

Cultural Capital

 – The group-based consciousness, identity, history, and tradition that can be deployed for the development of both individual and group capabilities.

 
Political Capital

 – The resources and power built through relationships, trust, goodwill, and influence used to ensure the responsiveness and accountability of the government and its representatives.

 
During the Coronavirus pandemic, nonprofits have experienced significant declines in their volunteer bases, with a 12% drop in volunteering rates, and 53% reporting heavy cancellations in the spring of 2020 with fewer (40%) reported in October 2020. 
With the drain of volunteer talent, more nimble organizations pivoted to offering more virtual volunteer opportunities, but most felt the negative impact of a reduced volunteer workforce.  
The silver lining is that you don't often appreciate the true value of something until you don't have it anymore. 
When it comes to volunteers, organizations had the opportunity to experience first-hand a reduction in volunteer-based human resources and the impact it has had on their ability to meet goals. 
We predict that many nonprofit executives will continue to appreciate the important part volunteer involvement has to play in their organization's overall health and sustainability.  
Volunteerism viewed not as a second cousin to donor development or fundraising, but as a compelling strategy, deserving of resources, respect, and support to achieve its highest potential.  
Rather than simply free labor, forward-thinking third sector leaders will see community engagement as a strategic way to build needed resources to not only meet missions but also to future-proof organizations so that they are better able to weather future uncertainty and merge victorious. 
Volunteer Management
Trend #6: Gaining Momentum: Healing Through Service
Futurist and marketing guru Faith Popcorn has named "Save Our Society" as one of 17 social and cultural undercurrents that reflect an evolving human experience. 
While deep political divides plague many of our nations, citizens are also stepping up. They have reconnected with their inner moral compass and renewed vigor for doing good. Although the COVID pandemic has kept many to their homes, and violence plays out in even the most sacred halls, compassion is still alive and well in communities around the world.   
Scholars have noted a surge in pro-social human behavior in response to the epidemic, with neighbors helping neighbors, contributions to causes in need, and support for front-line workers. 
But inequities persist – in access to healthcare, employment, racial discrimination, deep political unrest, misinformation, and violence against the planet. These require collective solutions that can only be brought about by working in, and with, the community. 
We predict that these troubling trends will spark renewed interest and momentum in supporting volunteer-driven organizations and the opportunity to rebuild toward a more healthy and sustainable future.
As volunteers return to work, employer-sponsored volunteerism will resume at full scale. As students return to school, service-learning projects will be sought. As the door closes on this year's elections, former electoral volunteers and poll workers will seek new ways to be of service. 
Expressions of gratitude and compassion are exceptional assets to any healing process. And they can be here, too. 
As citizens emerge from their homes into the bright light of the post-COVID summer sun, and a new federal leadership team finds its footing, we may find that the final half of 2021 brings with it higher levels of volunteer activity than ever before. 
In fact, volunteerism may very well be just what's needed to bring balance to a world upended by the chaos of a year like no other.  
What Volunteer Management Trends Do You Predict for 2021?
We've shared our top six predictions for 2021.   
What are your favorite volunteer management trends for 2021? What would you add to our list?   
We'd love to hear your thoughts! Add them to the comments below.