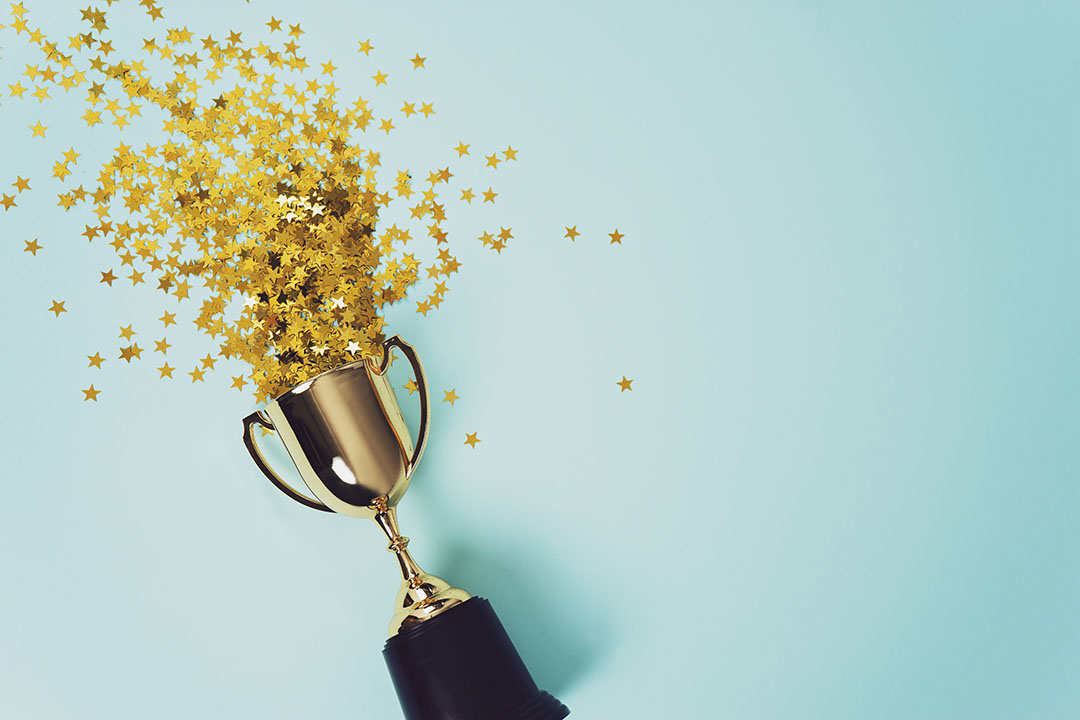 10 Year-End Volunteer Recognition Ideas
Volunteer recognition is a crucial component to any thriving volunteer program, but fresh volunteer recognition ideas are sometimes hard to come by.
Appreciating others for what they give freely is part of fulfilling the social contract, and certainly part of the spreading the holiday spirit. Acknowledging the contributions of volunteers has specific, practical management implications for causes and charities, too.
If you don't take the time to plan for and execute volunteer recognition ideas at your organization, volunteers will feel less engaged and connected to your organization and will be more likely to leave.
How can you avoid losing these committed individuals in the year ahead?
Show them your appreciation!
We know that sometimes it's easier said than done.
One of the most common requests we get in our business is suggestions for volunteer recognition ideas. This is even more true because of the impact coronavirus pandemic, as it has upended our lives and has essentially put an end to in-person gatherings for most of 2020.
And yet, volunteers have still answered calls-of-need from nonprofits, helping in new and innovative ways with flexibility and determination.
So now, more than ever, they deserve our thanks.
Like many others, you may be racking your brain for ways you can recognize your volunteer's contributions of time and talent over this unprecedented year..
To offer a little bit of inspiration, check out our list of 10, easy to pull off, volunteer recognition ideas below.
Volunteer Recognition Idea #1 – Phone Calls
Just as many nonprofits call donors to thank them for their financial support, organizations should also be calling their volunteers to express their appreciation.
Here are some tips to encourage you to take the leap and make phone calls that truly express your gratitude.
· Decide who will make the phone calls: If you have a lot of volunteers, it's not realistic that a single person will be able to make all of the calls. Tap your internal network to help you. If your executive is engaged with volunteers, ask them to make some calls. You can also ask your board members, staff, and possibly clients.
· What to say: Every call is going to be different; however, you should come up with a basic framework that gets your message across.
For example: "Hi So and So, this is [your name] from [your organization], and I am just calling to say how much we appreciate your gift of time to support our organization."
Keep it brief and don't script yourself too much. The power of these calls is in their authenticity. If no one answers, leave a voicemail. Your volunteers will appreciate it just as much as live conversation.
QUICK WIN: You Don't Have to Do it All at Once

Set aside 15 minutes a week to make a few phone calls throughout the year and this task will seem less daunting.
Volunteer Recognition Idea #2 – Thank You Cards
A few weeks ago, we posted a blog on this very topic (check it out here), so, we won't go into it too much here. However, any volunteer recognition idea's list wouldn't be complete without the powerful thank you note!
The experience of receiving a personal and heartfelt volunteer thank you letter will remind them why they are doing what they are doing.
QUICK WIN: Plan a Little to Save Money

Throughout the year, pick up thank you notes that are on clearance. Keep a box, with a supply of stamps, at your desk so that you can write a note right when you hear about a volunteer's unique contribution. Make it a habit to do a few each week. The secret to low hassle not writing is to have everything at the ready. Also, make sure your volunteer database, with snail mail addresses, is always up to date. Ask volunteers to update their contact info at the start of every year.
Volunteer Recognition Idea #3 – Video Email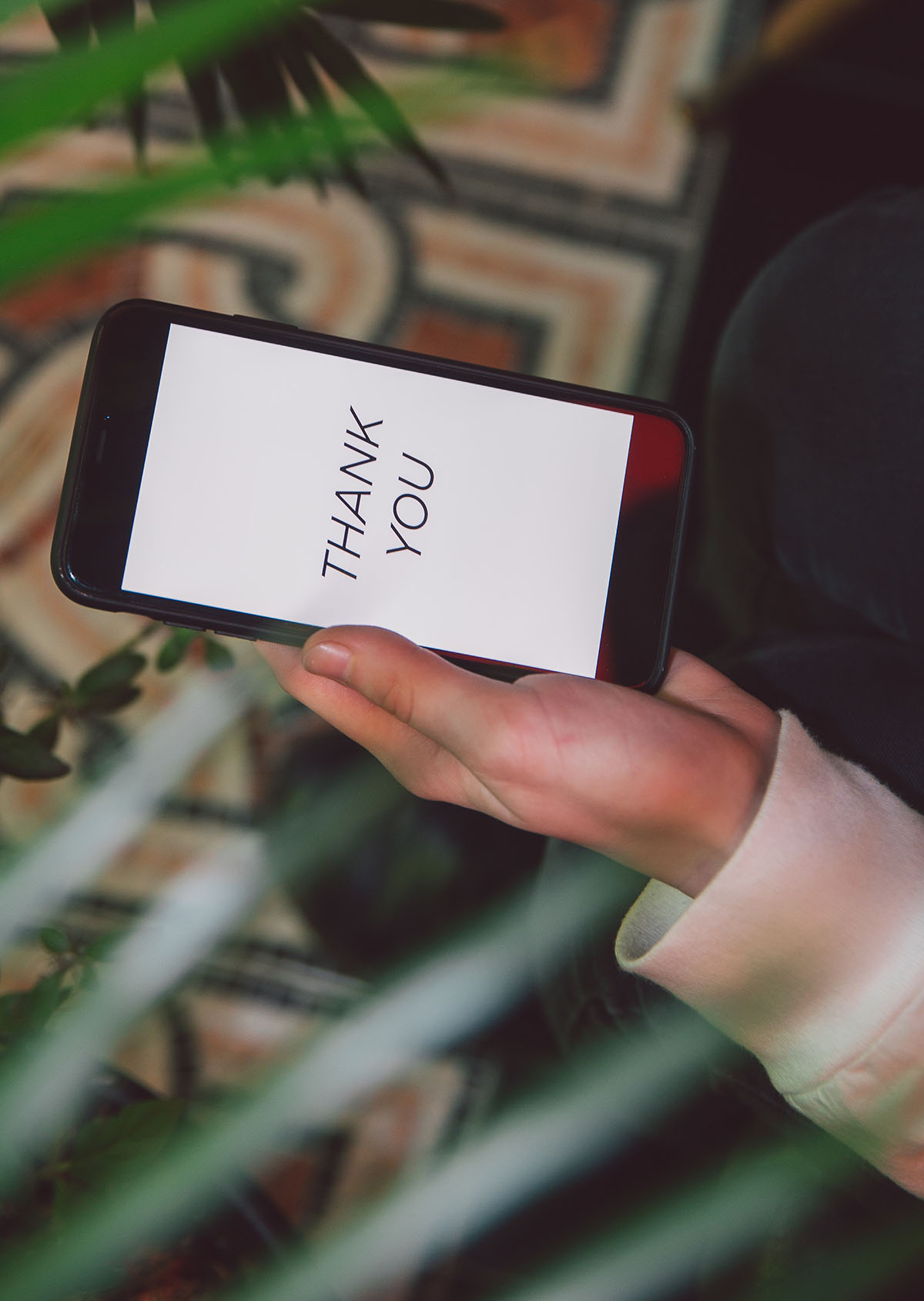 Running out of time and need to come up with something fast? Send an appreciate video via email!
There are a few ways you can accomplish this:
· Use video messaging software like BombBomb. This would be ideal for sending a video that is coming from just one person.
· Upload a video to YouTube or another social media platform. Then, share the link to view. This would be ideal for a video that is a compilation of staff or clients stating what they most appreciate about volunteers.
QUICK WIN: Keep it Simple

Worried you need lots of planning and professional equipment to pull this off? No need! Film videos using a smart phone or webcam and use a video editing software program to put them all together if you are creating a compilation. Much like the phone calls, the most important aspect of this video is its authenticity. And keep it short – no more than 2 minutes is plenty of time to convey your true feelings.
Volunteer Recognition Idea #4 – Coffee and Snacks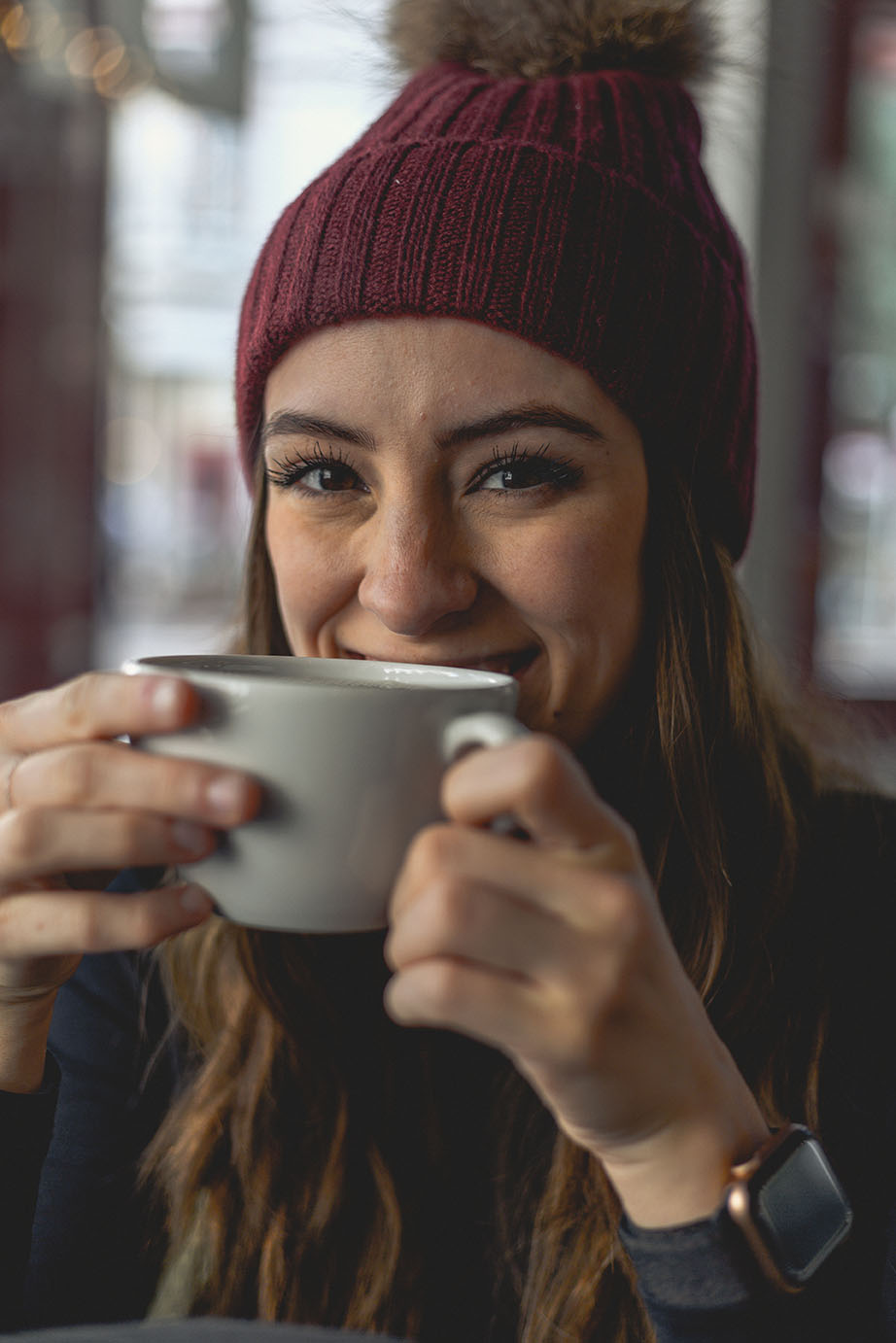 Who doesn't love snacks and coffee (or tea)?!
With most in person events on hold, you likely have room in your volunteer program budget for food and drink.
· Wondering how you can provide a snack break to your volunteers when you can't see them in person? Purchase a Starbucks e-gift card (I find this design cute) in any amount up to $100 and share the barcode with your volunteers. They can take it to any Starbucks and purchase a coffee on you!
· Want to make it more personal? Consider bringing a food truck to one of your locations and offer up some tasty treats to your volunteers.
QUICK WIN: Something We All Love

We all are on a budget, so if you have more volunteers to caffeinate and feed, purchase Starbucks gift cards in bulk and email each volunteer their own $5 gift card.
Volunteer Recognition Idea #5 – Send an Impact Report
Much like an organization's annual report, an impact report can tell the story of the impact volunteer services has on the organization.
Think of it as a virtual scrapbook, filled with pictures, videos, testimonials, data, infographics, etc. that document what occurs when a group of caring people work in partnership to make the world a better place.
Unlike an Annual Report, your organization's impact report doesn't have to follow rules or traditions on what should and should not be included.
Here are a few things you might include:
· A Calculation of Your Program's Return on Investment (ROI) (keep scrolling for a freebie to help with this)
· Video Interviews that Share "Before and After" Stories
· A Visual Map Depicting Your Program's Journey of Change
· Simple Graphics Showing Your Program's Most Significant Outcomes o Scanned Thank You Notes from Clients and Their Families
· News Articles That Cover Your Program's Successes
· Photos From Your Most Recent Volunteer Recognition Event o Links to Your Most Recent Grant Report or Outcomes Dashboard
QUICK WIN: Show Their Community Impact

Want more guidance? Check out this VolunteerPro blog post on how you can show volunteer impact.
Volunteer Recognition Idea #6 – Host a Zoom Party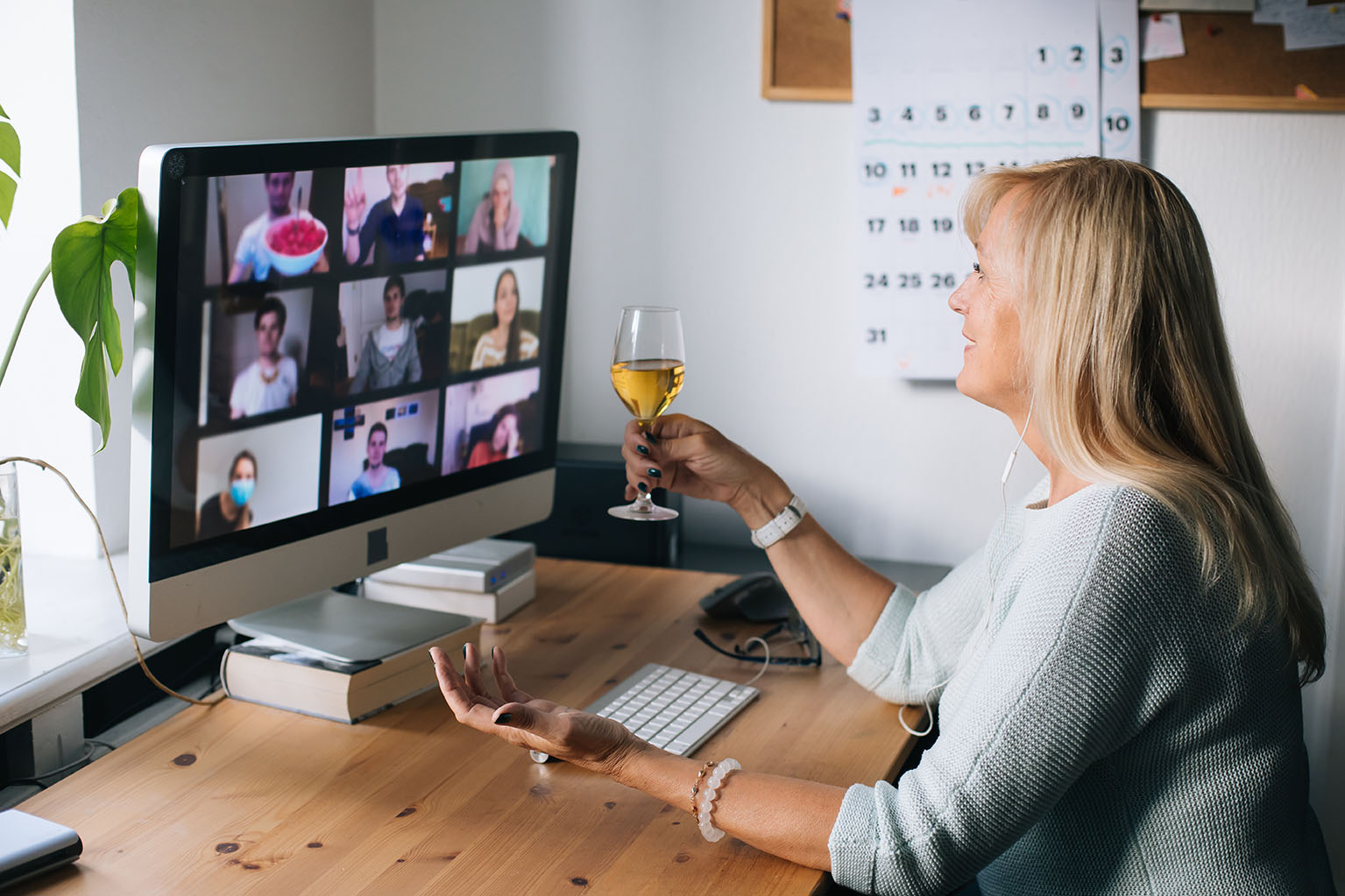 If you traditionally host an end of the year party for your volunteers, you have plenty of options to host something online.
Here are some quick ideas to get you thinking about what you can do: o Paint party (utilize an online painting party service)
· Dinner party (send a meal kit to your volunteers with everything they need to make and enjoy a special dinner)
· Game night (trivia, Scattergories, and Pictionary are a few examples of games that are easy to play online)
· Movie night (host an online watch party from your favorite streaming services. Just note, everyone watching will likely need to have a subscription to the service as well)
QUICK WIN: Start Here

If you're not sure where to start, we wrote a post earlier this year on how to move volunteer appreciation events online, while still having fun and showing appreciation for all your volunteers have done for your organization.
Volunteer Recognition Idea #7 – Candy-Grams
Many of you might have memories (good, bad, or both!) of those cutesy candy-grams schools seemed so intent on offering as a means of raising money.
Regardless of your personal memories attached to these gifts, they are an inexpensive way to show your volunteers you appreciate them. · Searching for some suggestions? A quick search for "volunteer appreciation gifts" on Pinterest will yield you lots of results.
QUICK WIN: Other Options

Remember, you aren't limited to candy. There a plenty of gift ideas using hand sanitizer/soap, lip balm, lotion, chips, candles, plants, pens, and more!

Volunteer Recognition Idea #8 – Meeting with the ED and/or Board Representatives
Think back to some of the reasons why people volunteer. There are six motivations:
protective
careers
values
understanding
enhancement
social
An easy way to recognize volunteers is to speak to each of these motives with your appreciation activities. A meeting with the ED and/or members of the Board of Directors can reinforce each of these motivations and show your volunteers how much you appreciate their time and effort.
Volunteers will appreciate the networking opportunity and will feel great about their impact hearing it form the top leaders of the organization.
· How long should the meeting be? Schedule it for 30 minutes. If your executive wants more tie, they'll extend it on the fly!
· Where should you meet and how many volunteers should you invite? Meet in the executive's office (or via Zoom) and invite 2-3 volunteers to start with. If you set these up quarterly, you can rotate who attends and even expand the size of your group.
QUICK WIN: Say it with Food

Can't meet in person? Order lunch to be delivered to your volunteers and host the meeting on Zoom.
Volunteer Recognition Idea #9 – Volunteer Awards Ceremony
During a typical holiday season, everyone is stretched thin and less likely to want to attend yet another holiday gathering. This year is no different, even though we are all tired and worn down for other reasons!
All the more reason to recognize your volunteers with an awards ceremony. You can host them live on Zoom and record them for those who can't make it live.
Be specific about the awards and have fun with them! Outside of the traditional awards (most hours, above and beyond, most upbeat/positive, etc.) here are some ideas:
· The Early Bird: for the volunteer who shows up early to meetings and/or their shift. Give them a bag of gummy worms to go along with their award.
· The Toolbox: for the volunteer who knows how to fix everything. Gift them a hammer or screwdriver to bring the point home.
· The GIF Queen (or King!): for the volunteer who always has the perfect GIF for every online interaction. Give them a framed GIF as part of their award.
· The Interior Decorator: for the volunteer who has shown off their amazing home decorating skills during Zoom meetings. Gift them something small for their home.
· The Comedian: for the volunteer whose humor has gotten your org staff, clients and other volunteers through tough times. Give them a gag gift, such as a squirting flower or clown nose.
QUICK WIN: Have Fun with It!

The main point of this awards ceremony is to have fun with it, so don't take it too seriously! Therre's been enough seriousness this year and your volunteers will appreciate the thought and effort you put into creating these fun categories.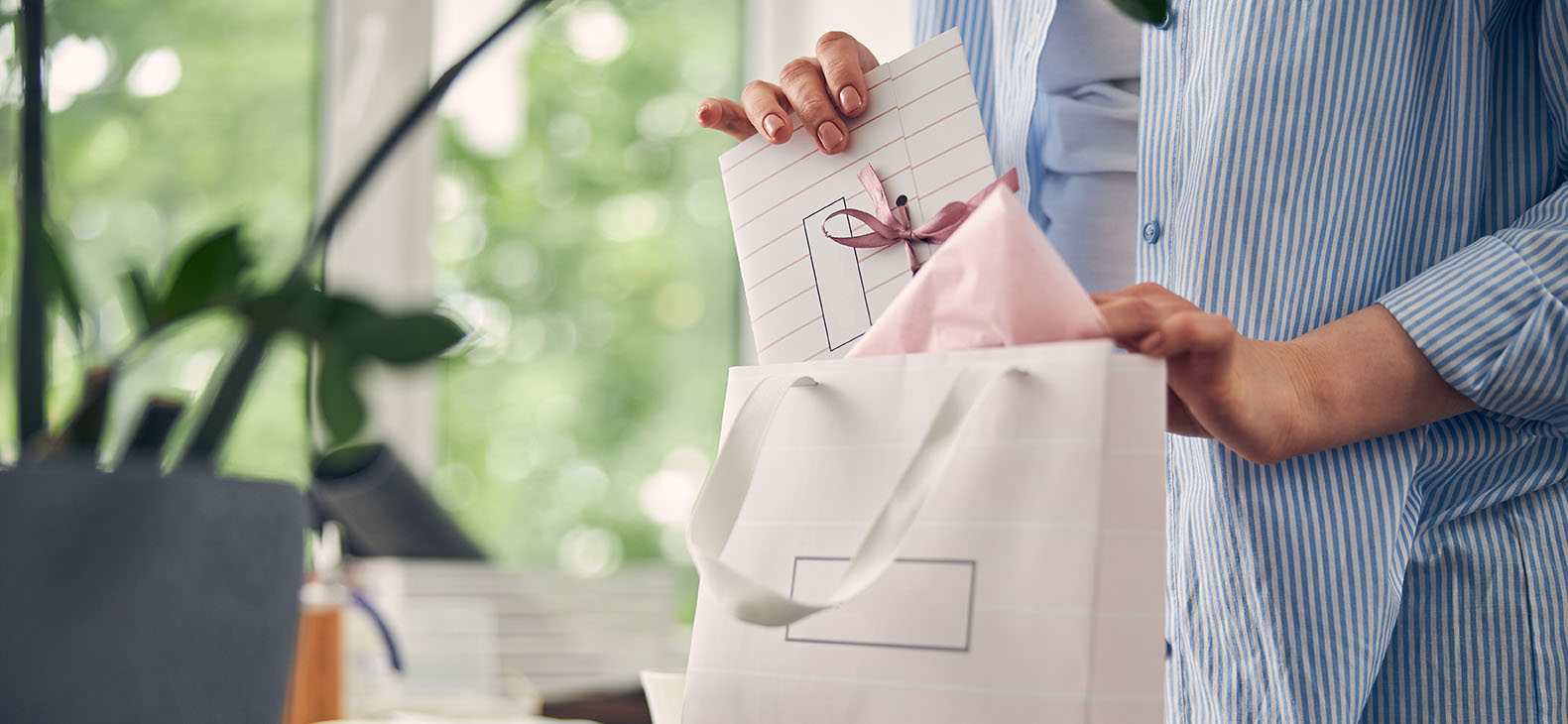 Volunteer Recognition Idea #10 – Inspired SWAG
With the right design, branded t-shirts are a hot commodity, treasured by staff and volunteers alike.
Deck your volunteers out in some SWAG that is exclusively available to volunteers only. They'll feel extra special because of this, and they'll be promoting your organization at the same time.
Want to send something memorable that doesn't get tossed in a junk drawer? Consider one of these items:
· A journal or notebook. Include a personalized note about how grateful you are for their service and encourage volunteers to use it as a gratitude journal.
· A clothing item such as a t-shirt, hat, socks, etc. Tie it back to your mission, if possible. Think: thick, warm socks or gloves if your mission is to help homeless people in your community.
· Something to make their work life easier/more fun! In this remote workday and age, digital accessories (think, USB drives, laptop stickers, etc.), mean your brand can be seen many times over with your volunteers using these items.
· Home décor. We're spending more time at home this year. Help your volunteers make it a little cozier by sending the something they can use/display. You can send a branded candle, blanket, or frame a quote from your ED expressing thanks and gratitude for their service.
· Self-care item. The pandemic has increased stress levels astronomically. Send something to help relieve stress, such as a stress ball.
QUICK WIN: Make it Meaningful

Whatever you decide to give, don't give something just to check this off your list. The gift should mean something to you and to the volunteer, otherwise it will get lost on the and may even backfire with your volunteers wondering why you spent money on an item they really didn't need or want.
You Can Do It!
As you can see, through this list of volunteer recognition ideas, appreciating and rewarding volunteers – and letting them know you care as you wrap up the year – doesn't need to cost a lot of time or money. And the small investment is worth it.
When volunteers know how much you respect their work, they will be more ready than ever to move mountains for you in the year ahead, and you'll feel confident you've done right by them, too.
What are Your Favorite Volunteer Recognition Ideas?
With the ongoing coronavirus pandemic, volunteer recognition looks a lot different this year, BUT it's also more important this year that you show your volunteers how much you appreciate their service.
What are some of your favorite ways to recognize your volunteers? Let us know in the comments!
In Times Like These…
Check out our new [FREE GUIDE] 20 Top Tips from Leaders of Volunteers: How to Survive and Thrive During Times of Crisis.
These pearls of wisdom from #LoVols make this an uplifting read.
Who says a pandemic can stop us?