Episode #84: Building an Inclusive Culture at Your Volunteer Organization with Advita Patel
Our host, Tobi, is joined by the incredible Advita Patel, an expert in internal communications and inclusive workplaces. Together, they discuss the challenges faced by the voluntary sector when it comes to building an inclusive culture and unravel strategies to overcome them. From understanding knowledge gaps to fostering belonging and diversity, Tobi and Advita provide valuable insights and actionable advice for leaders and organizations looking to revolutionize their communication and create cultures of inclusion.
If you're interested in revolutionizing your organization's communication, promoting belonging, and thriving in the workplace, Advita's business, Comms Rebel, can provide valuable insights. She is also the co-founder of A Leader Like Me, empowering underrepresented women and building their confidence in the workplace.Get ready for an inspiring and thought-provoking conversation that will help you build an inclusive culture at your volunteer organization.
Let's dive in!
Building an Inclusive Culture

– What Diverse Volunteers May Experience When they Join
Throughout the episode, we touch on the experiences and barriers faced by underrepresented individuals in the voluntary sector. Advita shares her personal journey as a woman of color in the PR industry, her role as a trailblazer, her upcoming role as the first person of color to hold the position of president in the Chartered Institute of Public Relations, and the responsibility she feels to create a sense of belonging for others who are underrepresented.
Building an Inclusive Culture

– How Belonging Can Boost Your Impact
Inclusion is not just a nice-to-have, it's essential for success. There is an ROI of inclusivity, which boosts volunteer loyalty, consistency, and improved performance. It's a win-win for everyone. In addition, building an inclusive culture is a professional skill set that can  be developed. Specifically, fostering Cultural Intelligence (or "CI") and seeking knowledge can ensure a wide range of volunteers feel that they belong and can make a meaningful contribution.
To get started building a more inclusive culture, Advita recommends getting clear on your data to better understand the level of diversity that already exists on your team and then going from there.
Building an Inclusive Culture

– Show Highlights
01:41.4 Tobi introduces Advita Patel and shares the unique spot they are recording from
06:21.3 Advita shares her own volunteer experience and journey as a woman of color in a leadership role
15:38.2 What is inclusive culture and why is it important?
17:58.6 What does "equitable" mean?
22:43.7 What's the ROI for leaders to invest in building an inclusive culture art their nonprofit?
29:07.2 VolunteerPro Membership Promo
30:52.5 What is the first step people should do to build an inclusive culture ?
53:37.8 What Advita is most excited about in the year ahead
55:42.6 Where you can find Advita, her resources, and her new book
Building an Inclusive Culture

– Quotes from the Episode
"I wanted to contribute back to the industry, and I also wanted to build confidence in my own skill set."
"I've always been the only one often in rooms, especially in the industry I decided to work in. And then when you become something like this in a senior volunteer role as a president, there's a lot of eyes on you."
"An inclusive culture is where anyone can be anything they want to be and do their job in the best way without any barriers or blockers in the way."
"Because everyone starts at a different start point…it's gonna take a long time for us to everybody's to be on equal level feel playing field because our circumstances are so different."
"We need to look in a voluntary sector that how do we make sure that for social mobility, we are not excluding people by saying that you can't claim expenses."
"If … you just wanna do one thing, then I will always say to leaders, ask this one question of the people that you work with. What do you need from me to help you thrive?"
Want More? Check out Our Time + Talent Podcast!

Whether you're looking for solutions, inspiration, or just want to hear what others are doing to successfully engage volunteers, Time + Talent is the podcast for leaders of volunteers.
Co-hosts Tobi Johnson, MA, CVA and Jennifer Bennett, CVA bring you uplifting and insightful conversations with thought leaders and volunteer management practitioners who are redefining their roles, and the roles of volunteers.
About the Show
Nonprofit leadership author, trainer, consultant, and volunteer management expert Tobi Johnson shares weekly tips to help charities build, grow, and scale exceptional volunteer teams. Discover how your nonprofit can effectively coordinate volunteers who are reliable, equipped, and ready to help you bring about BIG change for the better.
If you're ready to ditch the stress and harness the power of people to fuel your good work, you're in exactly the right place!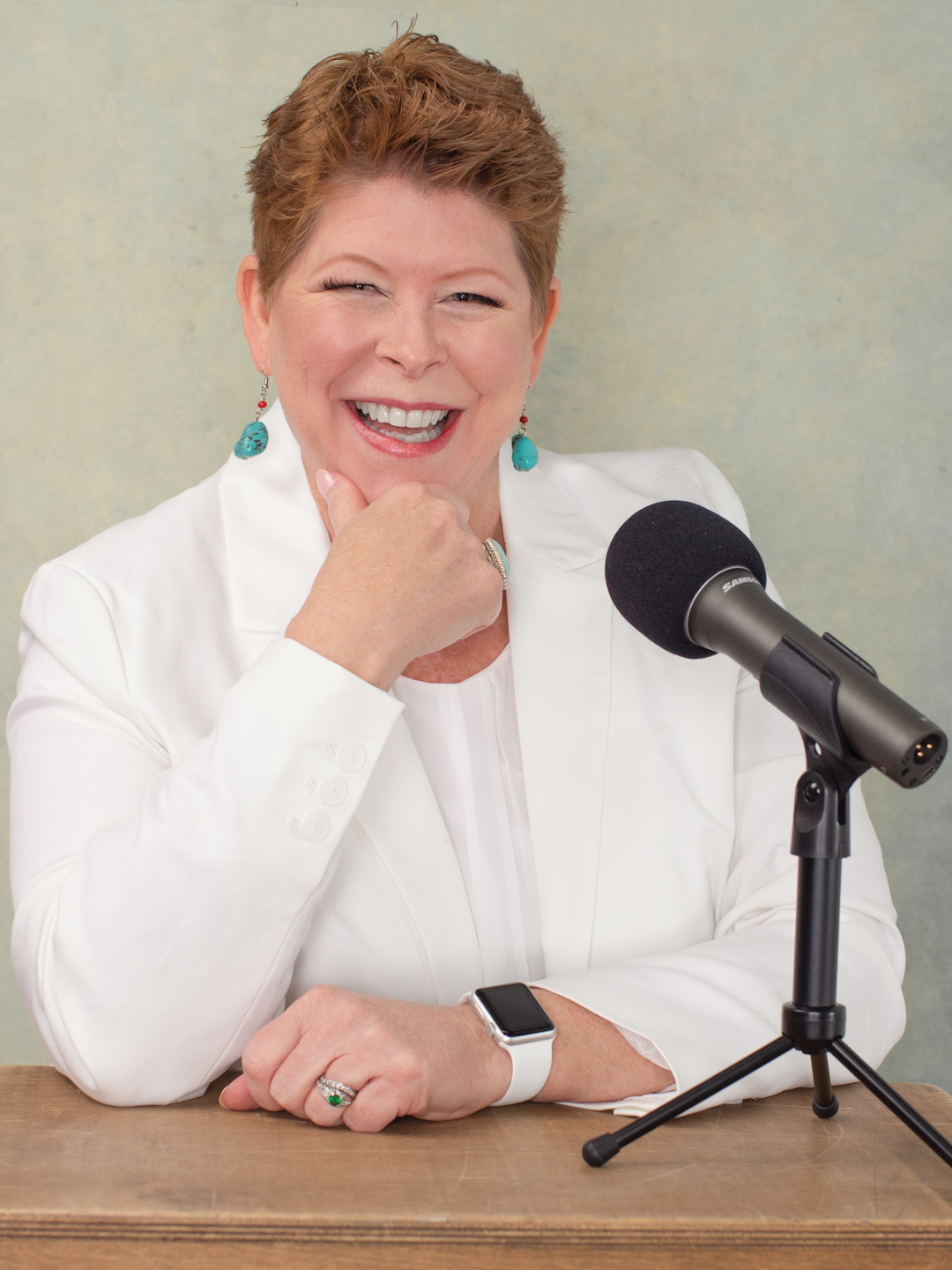 Contact Us
Have questions or suggestions for the show? Email us at wecare@volpro.net.
Rate, Review, & Follow Us on Apple Podcasts
If you love the content Tobi shares on the Volunteer Nation podcast, consider rating and reviewing the show! This helps us reach more people – and help more good causes just like yours – successfully engage enthusiastic, dedicated volunteers with less stress and more joy.
Click here, scroll to the bottom, tap to rate with five stars. Then, select "Write a Review" and let us know what you loved most about this episode!
Also, if you haven't done so already, follow the podcast so you don't miss a thing. Follow now!
Subscribe to ProNews: Our Weekly Resource Roundup
If you'd like to stay up to date on all new podcasts, blogs, freebies, and deals posted on our Tobi Johnson & Associates and VolunteerPro websites, subscribe to our weekly ProNews newsletter.
Every Wednesday, we'll send you a digest of our freshest content, plus a bonus! Once you confirm your subscription, you'll get our [Free eBook] The New Volunteer Manager: The First 90 Days.