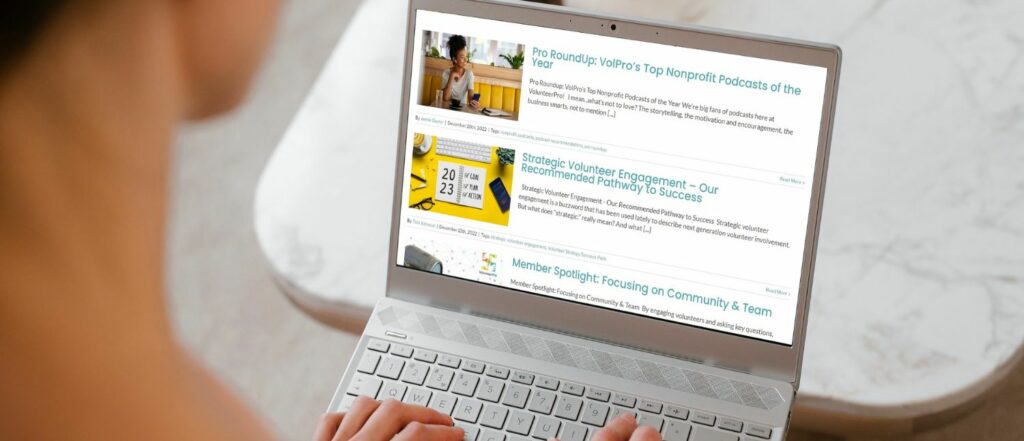 Episode #037:

Our Top 10

Non

profit Blog Posts of 2022
Did you Know: in addition to producing two podcasts (Volunteer Nation and the Time+Talent Podcast with Jennifer Bennett), Tobi also writes a weekly nonprofit blog?  
There are literally hundreds of in-depth posts, each with a wealth of information you can apply to your volunteer program. And as a holiday gift to you, Tobi is counting down the top 10 fan favorites from both the VolunteerPro and Tobi Johnson & Associates websites to get you started.  
These are the posts that garnered the most attention and visits, and they're sure to be of high value to you, too! BONUS: in addition to the blog posts themselves, Tobi also shares which ones include free templates and downloads! 
Highlights on our Top 10 Nonprofit Blog Posts
00:03:01 This episode is all about the countdown, and Tobi kicks it off with nonprofit blog post #10: 5 Unappreciated Reasons Why Volunteers Quit.  It's all about knowing what motivates your volunteers, and Tobi shares the most common reasons volunteers want to serve. 
00:05:01 The #9 nonprofit blog post in our countdown? How to Crush Your Next Recognition Speech with These Volunteer Appreciation Quotes. It's more than just a list of quotes, though, and Tobi talks about how and when to use these quotes most effectively. 
00:08:42 Our #8 blog post of the year: How to Write Powerful, Targeted Volunteer Recruitment Ads. Tobi shares the psychology behind certain terms and how you can maximize recruitment by paying attention to certain details. 
00:09:52 Our #7 blog post: How to Give Meaningful Volunteer Gifts that Volunteers Will Love. Hint: it's about something much bigger than a plaque, pin, or coffee mug! 
00:12:43 Our #6 blog post: How to Recruit Volunteers Online with Powerful Calls to Action. In this nonprofit blog post, Tobi shares how you can work with human nature, not against it, and build a call to action that resonates with your audience. 
00:17:44 Our #5 blog post of the year: 10 Must Haves for a Well-Crafted Volunteer Job Description. Tobi shares how to write an informative and inspiring position description by including ten essential items.  
00:21:50 The #4 blog post on the list: 101 Quotes for Volunteers: Inspire Your Team to Reach for the Stars. Whether you're looking for motivation, empowerment, or just a little humor, this list has it all! 
00:24:40 Our #3 blog post of the year: This is How to Write the Perfect Volunteer Thank You Letter. Writing a personal note to your volunteers may feel like a daunting task, but Tobi shares an easy template and the key things you'll want to include.  
00:26:18 #2 in our top 10 nonprofit blog posts of the year? Volunteer Stipends, Interns and Employee Volunteers: Some Important Things to Know. In this blog, Tobi shares some important legalities to consider and the big pitfalls to watch out for.   
00:28:56 Finally, Tobi shares our #1 nonprofit blog post of the year, and it's a great one! Wondering what it is? You'll just have to catch the episode to find out!
Quotes from our Top 10 Nonprofit Blog Posts
"What are the differences between paid and unpaid workers? Because their satisfaction is a different thing. Paid employees are different than volunteers, and what drives their satisfaction and may make them leave their role will be different." 
"Do volunteers feel confident in their roles and prepared? If they don't, they'll end up quitting."   
"Are your volunteers making a difference in their minds? Sometimes they're making a difference and they don't realize it." 
"There's some research that's really interesting on the perception of the volunteer voice. And what we mean by this is, do volunteers believe they have a say in things that impact them directly?   
"Your strategic plan leads into your strategic volunteer plan, which leads into your marketing plan, which leads into your recruitment ads. We help you make the connection between what happens in your recruitment ads to fostering and supporting your overall agency's big goals."   
"We want to make sure our ads have purpose. If we don't have purpose in our ads, we confuse our potential volunteers with mixed messages and unclear calls to action." 
"Volunteer recognition is all about making our volunteers feel loved on, making our volunteers feel like we value their work, but also doing something that has meaning for them." 
"It's not the gifts that made the difference, it's the experience. The gifts are just extra perks." 
"We're working with people's emotions when they raise their hand and say, 'Yes, I want to help your organization.' And so, we want to make sure that we're designing purposeful calls to action." 
"We want to create recruitment ads that have a higher chance of being clicked, read, responded to in a positive way. And we do that by working with human nature, not against it."   
"A volunteer job description is not just about a laundry list of things you need volunteers to do. That's not really what it is. It's a marketing piece. So you want to inspire your readers when you create your volunteer position descriptions." 
"When you include information about the values that you expect from your team or that your organization follows, you allow the right person to find the right position or find the right organization."  
 "'The smallest act of kindness is worth more than the grandest intention.' Oscar Wilde. Isn't that fantastic? It is true. The tiniest gift of kindness is something that people remember."    
"Writing thank you notes to volunteers is more important than how busy you are. I'm serious. It is important and can do a lot of work for you." 
"I encourage you to think about how 2023 is going to rock, how you are going to bring more and more volunteer supporters into your organization, how you're going to partner and expand throughout the community, and how you're going to have some fun because, you know, we've had a hard couple of years. But 2023 is a new day, so it's time to think about how we're going to start having fun and really leaning into the good times and the privilege it is to work in the field that we do." 
Want More? Check out Our Time + Talent Podcast!

Whether you're looking for solutions, inspiration, or just want to hear what others are doing to successfully engage volunteers, Time + Talent is the podcast for leaders of volunteers.
Co-hosts Tobi Johnson, MA, CVA and Jennifer Bennett, CVA bring you uplifting and insightful conversations with thought leaders and volunteer management practitioners who are redefining their roles, and the roles of volunteers.
About the Show
Nonprofit leadership author, trainer, consultant, and volunteer management expert Tobi Johnson shares weekly tips to help charities build, grow, and scale exceptional volunteer teams. Discover how your nonprofit can effectively coordinate volunteers who are reliable, equipped, and ready to help you bring about BIG change for the better.
If you're ready to ditch the stress and harness the power of people to fuel your good work, you're in exactly the right place!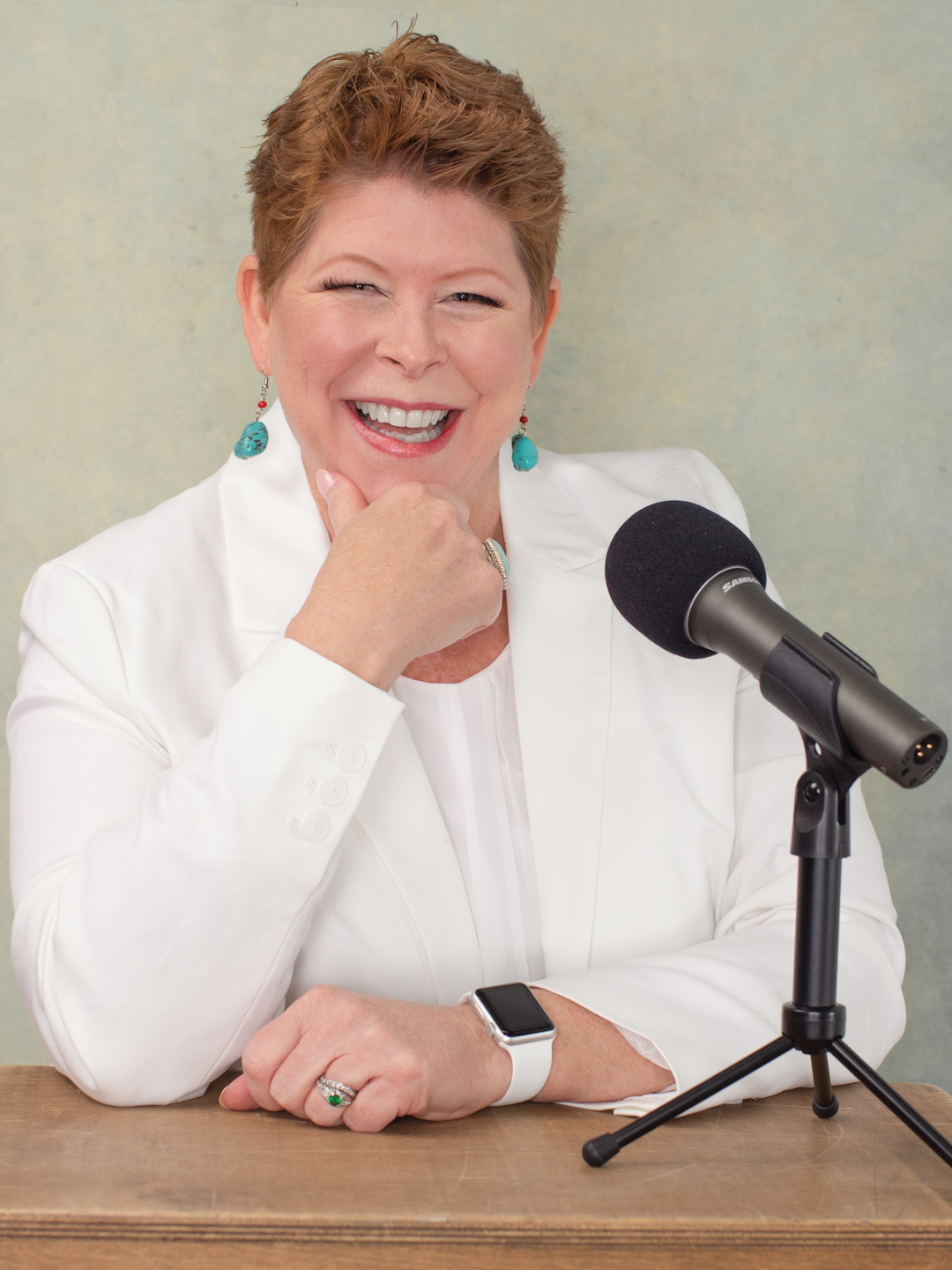 Contact Us
Have questions or suggestions for the show? Email us at wecare@volpro.net.
Rate, Review, & Follow Us on Apple Podcasts
If you love the content Tobi shares on the Volunteer Nation podcast, consider rating and reviewing the show! This helps us reach more people – and help more good causes just like yours – successfully engage enthusiastic, dedicated volunteers with less stress and more joy.
Click here, scroll to the bottom, tap to rate with five stars. Then, select "Write a Review" and let us know what you loved most about this episode!
Also, if you haven't done so already, follow the podcast so you don't miss a thing. Follow now!
Subscribe to ProNews: Our Weekly Resource Roundup
If you'd like to stay up to date on all new podcasts, blogs, freebies, and deals posted on our Tobi Johnson & Associates and VolunteerPro websites, subscribe to our weekly ProNews newsletter.
Every Wednesday, we'll send you a digest of our freshest content, plus a bonus! Once you confirm your subscription, you'll get our [Free eBook] The New Volunteer Manager: The First 90 Days.