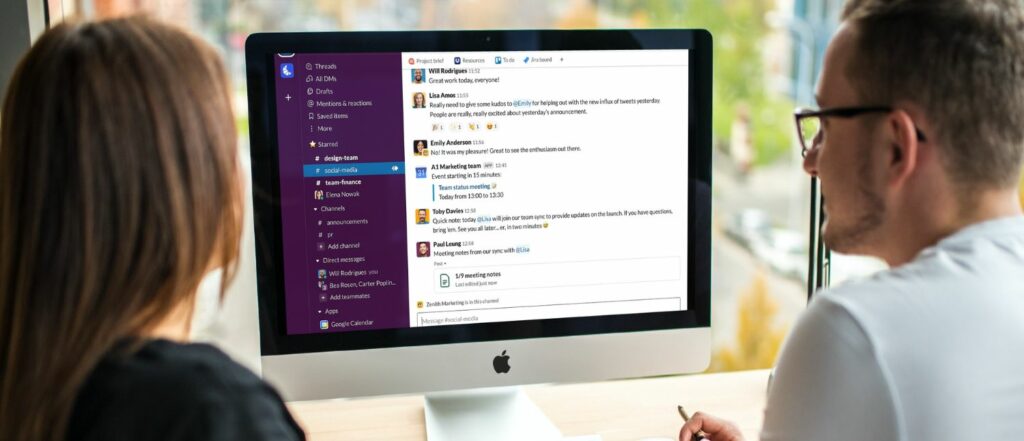 Episode #018: How to Use Slack to Strengthen Volunteer Teams
In this week's episode, Tobi shares how her team at VolunteerPro has been implementing tools like Slack for a couple of years, why they are an improvement over email or text messages in some situations, and how to effectively use them to help remote volunteer teams stay in touch. 
A Better Alternative to Email and Texts
As effective as email is for communication, it lacks the immediacy and relational feel that instant messaging can give. Email inboxes have a way of accumulating inbound messages, and important information can sometimes get lost in the digital clutter. 
Tobi recommends Slack for more personal, real-time communication between you and your volunteer teams. Slack offers a more relaxed feel closer to direct messaging or texts, it's portable, and it's easily downloaded on any device for free.  
However, unlike texts or DMs, your communications on Slack can be managed and moderated to better provide accountability, organization, and professional boundaries, and Tobi share some ideas on how to make this tool work for your volunteer teams.  
How to Build Rapport with Volunteer Teams Remotely
Slack is a great way to communicate with your remote volunteer teams and help them to feel more connected. You can share upcoming events, "insider" volunteer info, or even just a quick hello to volunteers you haven't seen in awhile.   
Additionally, Slack gives you the ability to set up different "workspaces" and "threads" so you can give each one of your volunteer teams (for example: docents, student volunteers, tour guides, etc.) the personalized attention and specific information they need.  
That personal messaging is incredibly helpful in building a sense of team rapport, and it can be much more effective than a more official, more impersonal group email.    
How To Encourage and Support Your Volunteer Teams
Slack is uniquely suited to help you cheer on your volunteer teams with quick win praise, emojis, GIFs, and virtual high-fives. Tobi gives examples of how she uses Slack to encourage and motivate her team in real time using the tools in Slack, and offers suggestions on how you can, too. 
You can cheer on an entire team, brag on one volunteer's accomplishments to the group, or send a private message of thanks for an individual's service.  Your volunteers can use Slack to send you quick questions, and you can direct a comment or notification to a specific person by typing "@" before their name. 
How To Organize Volunteer Teams on Slack
A great feature of Slack is its customizable format. Tobi shares some of the threads she uses with the VolPro team and offers some easy suggestions like "Check In/Check Out," "Announcements," and "Help" to get you started.   
You can build separate communication channels for different groups of workers (one for volunteer leaders, one for all volunteers, one for employees who supervise volunteers, for example), by specific volunteer duties, or by topic. The possibilities are nearly limitless!  
Highlights from this Episode
00:00:57 Tobi starts the podcast by sharing how VolPro uses Slack for internal communications, and some of the problems it can solve by relocating info out of an overcrowded email inbox and into a more sortable, searchable format.  
00:02:21 Tobi shares some guidelines for proper usage and gives ten reasons you should try Slack for your communications with volunteers and coworkers.  
00:07:12 Tobi gives eight specific ways you can use Slack to motivate your crew and support each other throughout the day.   
00:28:47 Tobi has a special word of encouragement to those who don't feel confident in technology or aren't skilled typists.   
00:29:57 Tobi shares how her team uses Slack to share wins and kudos and reminds you to celebrate the small victories every day and communicate words of praise to your volunteers.   
00:31:06 Tobi gives a word of caution about what Slack shouldn't be used for, especially in situations where tone of voice or face-to-face communications are key for understanding.  
Quotes from this Episode
"Make it a practice to collect wins and acknowledge the work of your volunteer teams." 
"We like to champion people, sharing personal achievements both big and small. Volunteers don't like to brag, so lead the way by sharing your own small or big achievements." 
"We're sharing wins and kudos, either from our customers or to each other, so that we can continue to remind ourselves why we do what we do. If you're working in our field, you know it's not easy. It can be difficult and challenging, and we want to keep morale up." 
"What happens in Slack, stays in Slack. If people are having a bad day, we don't need to gossip around them. We just need to get our work done and be supportive."   
"I think we don't celebrate enough. We need to do more of that as a rule in our sector. We need to celebrate more." 
Want More? Check out Our Time + Talent Podcast!

Whether you're looking for solutions, inspiration, or just want to hear what others are doing to successfully engage volunteers, Time + Talent is the podcast for leaders of volunteers.
Co-hosts Tobi Johnson, MA, CVA and Jennifer Bennett, CVA bring you uplifting and insightful conversations with thought leaders and volunteer management practitioners who are redefining their roles, and the roles of volunteers.
About the Show
Nonprofit leadership author, trainer, consultant, and volunteer management expert Tobi Johnson shares weekly tips to help charities build, grow, and scale exceptional volunteer teams. Discover how your nonprofit can effectively coordinate volunteers who are reliable, equipped, and ready to help you bring about BIG change for the better.
If you're ready to ditch the stress and harness the power of people to fuel your good work, you're in exactly the right place!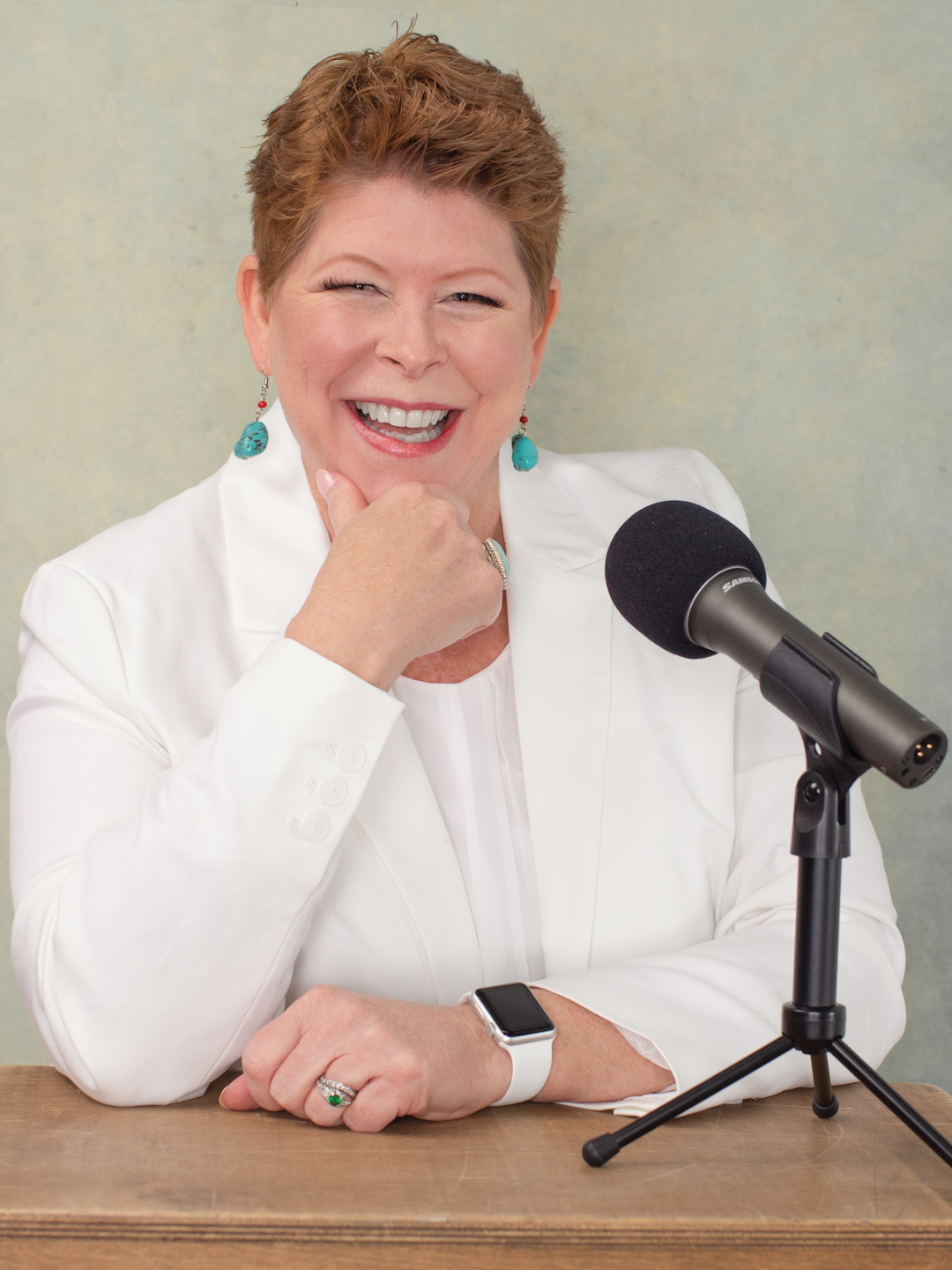 Contact Us
Have questions or suggestions for the show? Email us at wecare@volpro.net.
Rate, Review, & Follow Us on Apple Podcasts
If you love the content Tobi shares on the Volunteer Nation podcast, consider rating and reviewing the show! This helps us reach more people – and help more good causes just like yours – successfully engage enthusiastic, dedicated volunteers with less stress and more joy.
Click here, scroll to the bottom, tap to rate with five stars. Then, select "Write a Review" and let us know what you loved most about this episode!
Also, if you haven't done so already, follow the podcast so you don't miss a thing. Follow now!
Subscribe to ProNews: Our Weekly Resource Roundup
If you'd like to stay up to date on all new podcasts, blogs, freebies, and deals posted on our Tobi Johnson & Associates and VolunteerPro websites, subscribe to our weekly ProNews newsletter.
Every Wednesday, we'll send you a digest of our freshest content, plus a bonus! Once you confirm your subscription, you'll get our [Free eBook] The New Volunteer Manager: The First 90 Days.