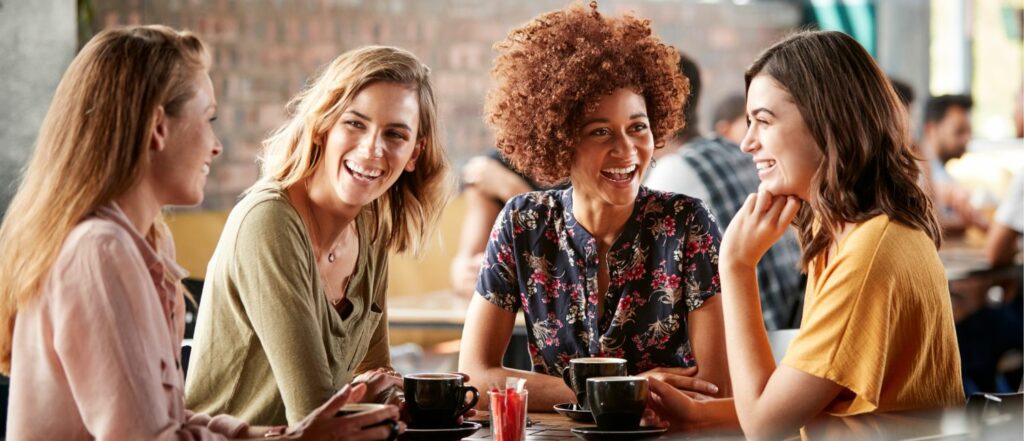 Episode #013: Is Volunteer Word of Mouth All It's Cracked Up to Be
In this week's podcast, Tobi takes a look at volunteer word-of-mouth recruiting, and how this powerful tool is working all the time on behalf of your organization (for good or not-so-good). 
Volunteer Word of Mouth – Pros and Cons
The pros of volunteer word-of-mouth are pretty obvious. It's free, and your volunteers are doing the work of spreading the word and recruiting their friends to your cause.  
But…have you considered how it might affect the diversity of your team?   
People tend to spend time with others of similar interests and at the same stage in life. So volunteers naturally recruit more volunteers that are like themselves. This isn't necessarily a problem, but it can result in a lack of diversity or worse, the idea that only a certain kind of person can volunteer at your nonprofit.  
What Motivates Volunteer Word of Mouth?
There are three primary reasons that motivate volunteers to spread the word about your organization.  
It could be about "you," and they are excited to share about your organization & services. It might be about "me" and the ways that volunteering makes them feel good or important. It may be about "us" and the feeling of being in a group and connected to a bigger cause together.  
Knowing what motivates people to talk about your organization allows you to customize the volunteer experience to maximize those strengths. It also allows you to look at potential areas of weakness and improve so volunteers are more likely to share their positive experience with their friends. 
Make It Easy to Spread the Word
You can design your website, promotions, and marketing materials to maximize volunteer word-of-mouth potential.  
As much as possible, make your outbound communications easily sharable and imagine how your volunteers may use the piece to pitch the value of volunteering. Give them easy tools like quick links on the home page and include a "tell-a-friend" link on every webpage that mentions volunteering. Encourage volunteers to share your emails and social media posts with others, and create shareable pieces of content that include volunteers in them. 
Volunteer Word of Mouth –The Bottom Line
The bottom line: If you want to promote robust volunteer word of mouth about your service opportunities, you must give supporters something to talk about.  But be careful.  If you rely on this tactic alone, you'll continue to struggle to attract volunteers from diverse backgrounds to your cause.   
Highlights from this Episode
00:02:33 The podcast starts with the basics: the four primary ways that organizations recruit volunteers to their cause (special events, community presentations, advertising, and word of mouth).  
00:05:37 As the #1 method of recruitment, volunteer word of mouth has some pros and cons. Tobi takes a look at some of the ways this recruitment method might be holding you back.  
00:06:41 Tobi discusses diversity and the potential effect that volunteer word of mouth recruiting can have. Volunteers will recruit their friends, and since people tend to spend time with others that are like them, the diversity of your volunteer team may suffer. 
00:09:21 There are 3 primary motivators for why people spread the word about volunteering: it's all about "you", "me" or "us." Tobi looks at how to effectively tap into these motivations.   
00:09:48 Tobi looks at the motivator of "you," and how the love that volunteers feel for your organization's mission or cause can naturally result in enthusiastic recruiting for that cause.    
00:10:40 Tobi continues with the motivator of "me," and the ways that volunteers can find identity, value, and importance in their volunteer service and want to share that with others.  
00:11:52 Tobi concludes with the motivator of "us," that sense of connectedness and community within a group that makes people want to invite others in.  
00:13:45 Tobi shares 5 tips on how to boost volunteer word of mouth recruitment even more and make it easy for your volunteers to share information about your organization with friends.  
Quotes from this Episode
"Word-of-mouth and what we call 'social proof' in marketing can have a powerful effect on the decisions we make and how we feel about the actions we've taken. The same goes for volunteers."   
"What is the #1 way that volunteers are finding out about your organization and its opportunities to serve? Personal networking, AKA word of mouth marketing."  
"Volunteers find other volunteers for you."  
"There are basically three reasons why people spread the word. It's either about you, me, or us."  
"Give volunteers opportunities to feel important. To actually BE important. Then ask for testimonials and endorsements from your volunteers."  
"If becoming or being part of your organization makes them feel good or important, then they're going to be more likely to share your good news." 
"Wherever you are communicating, whatever channels you are using at your organization, feature volunteers and you will naturally start to see word-of-mouth pick up." 
"Anything that can help people feel more connected and more integrated into the group…when they do, they will be more likely to talk about you and your cause to the world." 
Want More? Check out Our Time + Talent Podcast!

Whether you're looking for solutions, inspiration, or just want to hear what others are doing to successfully engage volunteers, Time + Talent is the podcast for leaders of volunteers.
Co-hosts Tobi Johnson, MA, CVA and Jennifer Bennett, CVA bring you uplifting and insightful conversations with thought leaders and volunteer management practitioners who are redefining their roles, and the roles of volunteers.
About the Show
Nonprofit leadership author, trainer, consultant, and volunteer management expert Tobi Johnson shares weekly tips to help charities build, grow, and scale exceptional volunteer teams. Discover how your nonprofit can effectively coordinate volunteers who are reliable, equipped, and ready to help you bring about BIG change for the better.
If you're ready to ditch the stress and harness the power of people to fuel your good work, you're in exactly the right place!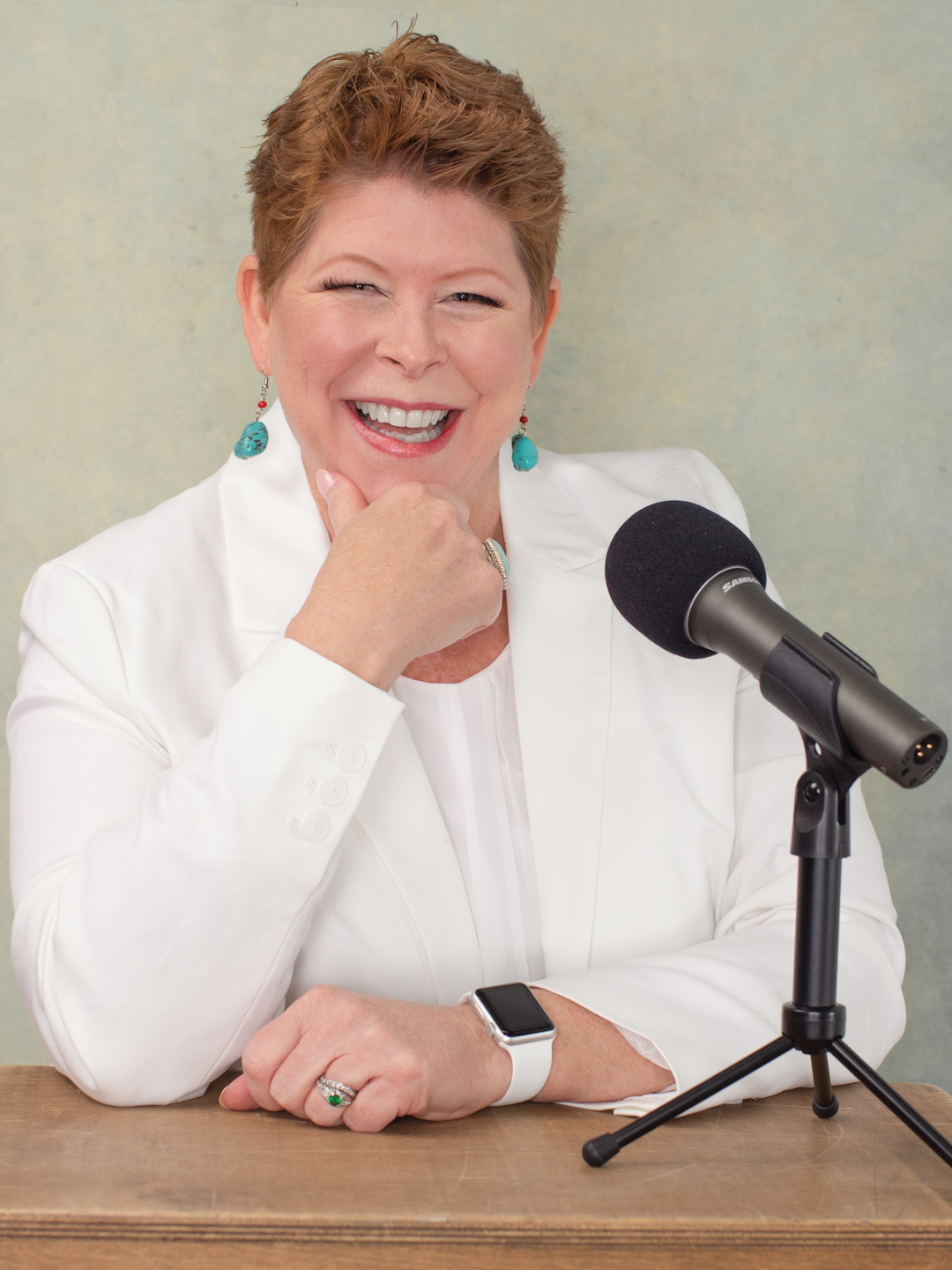 Contact Us
Have questions or suggestions for the show? Email us at wecare@volpro.net.
Rate, Review, & Follow Us on Apple Podcasts
If you love the content Tobi shares on the Volunteer Nation podcast, consider rating and reviewing the show! This helps us reach more people – and help more good causes just like yours – successfully engage enthusiastic, dedicated volunteers with less stress and more joy.
Click here, scroll to the bottom, tap to rate with five stars. Then, select "Write a Review" and let us know what you loved most about this episode!
Also, if you haven't done so already, follow the podcast so you don't miss a thing. Follow now!
Subscribe to ProNews: Our Weekly Resource Roundup
If you'd like to stay up to date on all new podcasts, blogs, freebies, and deals posted on our Tobi Johnson & Associates and VolunteerPro websites, subscribe to our weekly ProNews newsletter.
Every Wednesday, we'll send you a digest of our freshest content, plus a bonus! Once you confirm your subscription, you'll get our [Free eBook] The New Volunteer Manager: The First 90 Days.