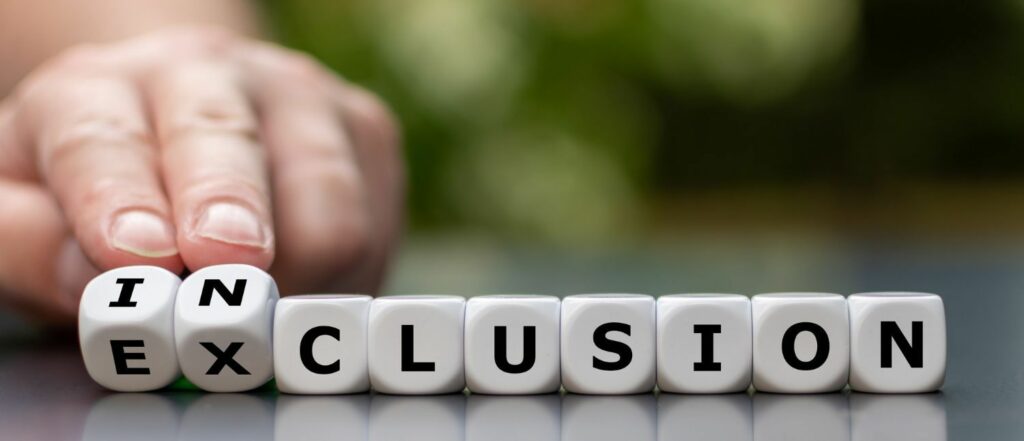 Episode #011: Is Your Org Ready for More Inclusive Volunteering
Inclusive Volunteering
This week's podcast is Tobi's manifesto on the idea of inclusive volunteering, and she is taking an unflinching look at what "inclusion" really looks like in the workplace.     
Inclusive Volunteering – Sounds Great, But…
While diversity, equity, and inclusion are familiar terms in weekly meetings and corporate goal setting, the reality is much more complex. It takes intention and effort to do them well, and it is incredibly easy to get them wrong.  
Well-meaning initiatives for inclusive volunteering can backfire when organizations are not truly prepared to welcome differences, receive contributions from new voices, and allow input from diverse perspectives. 
Inclusive Volunteering – It's All About Power
At its core, inclusive volunteering is about addressing the power imbalance inherent in most organizations. To do this, we must first shine a light on the places where a power dynamic is in play, and then ask questions to surface deep-rooted assumptions and habits.  
In this episode, Tobi gets specific about some of the questions YOU can ask to assess how ready your organization is for more inclusive volunteering.  Be warned, though: these questions examine nearly every long-held assumption about how the nonprofit sector functions, and nothing is off-limits! 
The answers to these questions can be used to assess where you're at now, what steps you can take to gain traction into the future, and where you may need to evolve.  
Inclusive Volunteering – Worth the Effort
Diversity, equity, and inclusion are absolutely honorable goals for every organization or nonprofit. However, we have to do much more than "talk the talk." We need to do the hard work to assess underlying barriers to inclusive volunteering and make sure we're offering a truly welcoming place for all kinds of volunteers. 
Changing power dynamics is not an easy process, but we have to start…not only with ourselves as individuals, but also in the ways those power dynamics play out in our organizations. It's not about just finding different people from the community and inviting them to serve. It's about changing how we go about supporting, engaging, and valuing people, and about offering a level playing field for all.  
Highlights from this Episode
00:00:58 Tobi starts the podcast with a story from her own history in inclusive volunteering, and how that early experience opened her eyes to well-meaning but ineffective programs.   
00:04:49 Tobi talks about power imbalance, and how it hinders truly inclusivity in the workplace.  
00:09:30 Tobi shines a light on various barriers to inclusivity, and asks questions on each of these barriers, starting with the idea of a DEI "agenda." Who defines and drives your organization's approach to DEI? 
00:10:45 Tobi continues with questions on leadership. Who gets featured and who is allowed to speak for the organization? 
00:11:44 Tobi asks a series of questions on decision making – who can make which decisions and on what level? Who is included in those decisions? 
00:12:51 Tobi looks at questions of accountability. Who gets credit, who gets the blame, and who takes responsibility? 
00:15:38 Tobi examines the power dynamics of volunteering. Who volunteers at your organization? Is it coerced or required in any way?  
00:16:38 Tobi continues looking at volunteer inclusivity, and who gets access to specific opportunities. Are there insider groups, or does everyone get the same chance? 
00:17:07 Tobi discusses the power dynamics of required criminal background checks. 
00:19:03 Tobi asks questions about another area of power imbalance: gatherings. Who gets invited, and whose schedules get considered when planning things? 
00:20:01 Another area of concern is access to resources and space. Tobi reflects on who gets an office, who gets a cubicle, and who doesn't have a place to put their stuff. 
00:21:28 Tobi looks at the question of special accommodations. Who gets to request those accommodations, and how easy is it to make the request?  
00:22:04 Tobi continues with questions on feedback. Who gets access to data, and who get to contribute info to the conversation?  
0:23:01 Tobi ends with questions on change. Who has to make changes, and who gets to stay the same? 
Quotes from this Episode
"One group has power over another. And if your organization is not ready to question some of those power imbalances, it makes inclusive volunteerism really hard to pull off."  
"If we remain unaware or unable to admit to the ways that our organizational structures might oppress people, we are doomed to failure and perpetuating harm, however unintended." 
"Power in the nonprofit sector today is wielded mightily. Sometimes for the good, but often at the expense of its own people." 
"Foundations wield power over non-profits, boards wield power over executives, superiors wield power over subordinates, paid staff over unpaid volunteers. It's happening all the time. And we have to be honest about it. If we really truly want to make inroads into inclusive volunteering, we have to be willing to ask the hard questions." 
"Is our organization ready for inclusive volunteerism? What are the dynamics of power that are at play in our organization and what might need to change?" 
"If the answer is to diversify our volunteer corps, welcome people from all walks of life, we've got to think about the place that we're welcoming them into. Is it a place where they will feel like they belong? Is it a place where they will feel like their voice matters? Is it a place where people feel like they have a say?" 
"Who is required to change first when an issue is raised? Who gets the luxury of hanging out back and not having to make changes to their life or their workspace or their weekly workload or processes? Who has to change first and who gets to change later? Who doesn't have to change at all?" 
"We have to be willing to not know the answers. We have to be willing to make mistakes. We have to be willing to look at ourselves in the mirror and say, hey, maybe we need to get our own house in order first." 
Want More? Check out Our Time + Talent Podcast!

Whether you're looking for solutions, inspiration, or just want to hear what others are doing to successfully engage volunteers, Time + Talent is the podcast for leaders of volunteers.
Co-hosts Tobi Johnson, MA, CVA and Jennifer Bennett, CVA bring you uplifting and insightful conversations with thought leaders and volunteer management practitioners who are redefining their roles, and the roles of volunteers.
About the Show
Nonprofit leadership author, trainer, consultant, and volunteer management expert Tobi Johnson shares weekly tips to help charities build, grow, and scale exceptional volunteer teams. Discover how your nonprofit can effectively coordinate volunteers who are reliable, equipped, and ready to help you bring about BIG change for the better.
If you're ready to ditch the stress and harness the power of people to fuel your good work, you're in exactly the right place!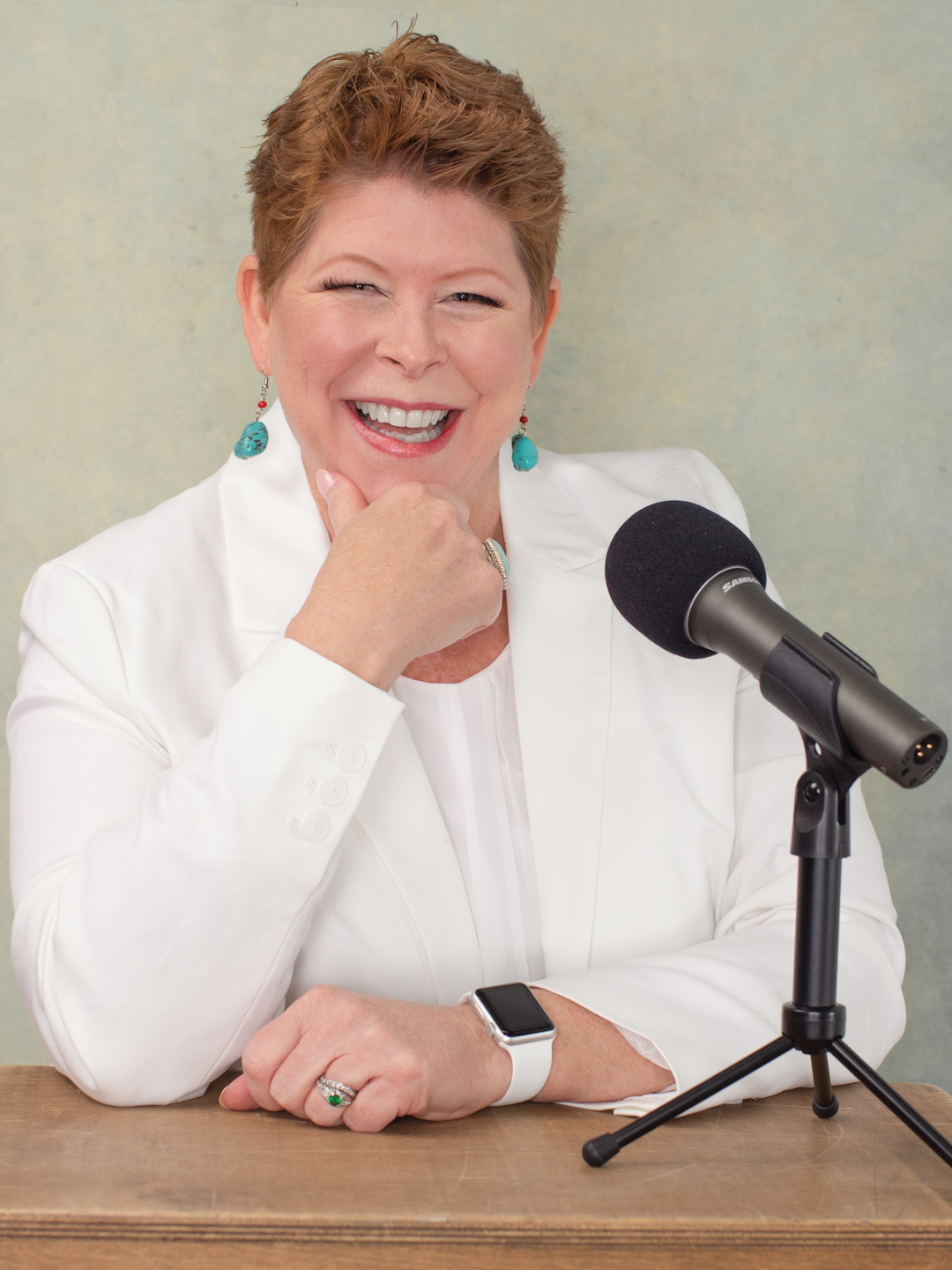 Contact Us
Have questions or suggestions for the show? Email us at wecare@volpro.net.
Rate, Review, & Follow Us on Apple Podcasts
If you love the content Tobi shares on the Volunteer Nation podcast, consider rating and reviewing the show! This helps us reach more people – and help more good causes just like yours – successfully engage enthusiastic, dedicated volunteers with less stress and more joy.
Click here, scroll to the bottom, tap to rate with five stars. Then, select "Write a Review" and let us know what you loved most about this episode!
Also, if you haven't done so already, follow the podcast so you don't miss a thing. Follow now!
Subscribe to ProNews: Our Weekly Resource Roundup
If you'd like to stay up to date on all new podcasts, blogs, freebies, and deals posted on our Tobi Johnson & Associates and VolunteerPro websites, subscribe to our weekly ProNews newsletter.
Every Wednesday, we'll send you a digest of our freshest content, plus a bonus! Once you confirm your subscription, you'll get our [Free eBook] The New Volunteer Manager: The First 90 Days.