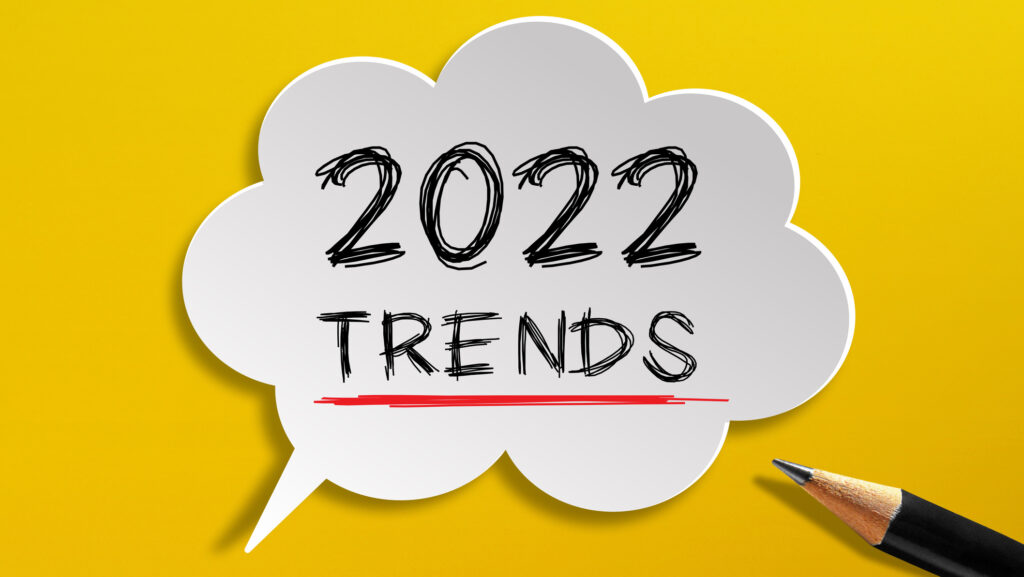 Our 7 Top Volunteer Management Trends for 2022 
Wondering which volunteer management trends you need to prepare for in 2022?  We've got you covered! 
Each year, we review what we see as the top trends to help nonprofits and volunteer-driven organizations make decisions about their strategy and how to deploy resources most effectively. 
Through reviews of our Time + Talent Podcast guest interviews for Season 3 (to be released in early 2022), conversations in our free VolunterPro Insiders Group on Facebook and our Premium Membership Community, and our 2022 Volunteer Management Progress Report survey results (to be released in January 2022), we have a pretty good idea of where the field of volunteer talent management is headed. 
In this blog, we share some of our topline volunteer management trends for the coming year.   
It's been a tumultuous year for volunteer-involving organizations, but many are finding ways to evolve and thrive in the "new normal."   
I think we can safely say that we will likely never return to the "old ways."  As society and the workplace evolves, so too must volunteerism. 
Volunteer Management Trends for 2022
We hope these trends will give you food for thought as you map out your approach to 2022. 
Trend #1: Greater Flexibility for Volunteers
There have been major shifts in the global workforce as companies reacted to the impact of the COVID-19 pandemic on safety protocols which have also affected nonprofits.  
In addition, workers in general have been less keen on re-joining the workplace and more selective about the employment opportunities that are available.  Some have called this phenomenon "The Great Resignation," with droves of fatigued worker opting out of jobs in search of a better way. 
While it is not yet certain that we will see a downturn in the public's interest in volunteerism, many nonprofits aren't waiting to find out. 
To make opportunities more appealing and doable, many organizations have not only shifted the opportunities and projects available to community and corporate volunteers, but they have also adjusted where and when service can occur.  And, in doing so, they have been able to engage and keep high levels of volunteer engagement. 
Trend #2: Volunteer Management Software Upgrades
While some organizations have reduced the number of volunteers they engage, and slowed down their volunteer operations, many have taken the opportunity to revisit and rethink their volunteer management software options.  
With a rapid acceleration of their digital tools, some organizations have realized it is time to upgrade, or retrofit, their current tools.  They have realized that the reliance on Excel spreadsheets to manage volunteer talent wastes time, is inefficient, and does not result in actionable impact data about the return on the investment in volunteer engagement. 
They have recognized that involving volunteers in updating their own data online can save valuable time for the volunteer manager and result in more exact data collection, when launched correctly. In addition, databases versus spreadsheets are infinitely more flexible when it comes to running reports. 
Because the selection and implementation of database software can be complex, many have recognized that the current context offers the perfect time to make a change and upgrade their technology platforms.  
Ready to explore new software platforms for your nonprofit?  Download our free Volunteer Management Software Requirements Planning Sheet HERE >> 
Trend #3: Increase (and Decreased) Resources for Volunteer Management 
Unfortunately, this trend cuts both ways.  While some organizations have doubled down on their investments and budgets for volunteer services, others have either reduced budgets or dropped volunteer programming altogether. 
While it's unclear how this will shake out over the coming year, one thing is certain – organizations that have not invested in building up a community around their work that includes both volunteers and donors will likely struggle to raise funds both from individual donors and through grants. 
To contribute financially, most often supporters must feel an emotional connection to an organization and it mission. There is no better way to foster these relationships than through volunteer involvement. 
And there are early signs that organizations that have maintained their connections to supporters, even when active volunteer opportunities were scarce, have been able to re-activate their volunteers, and thus build capacity, more quickly. 
It makes sense, doesn't it? People want to support and stay connected with causes that they care about, not be discarded the minute they are not considered "essential." 
While successful fundraisers don't treat donors like automated teller machines (ATM's), volunteer-driven organizations that treat volunteers like a day labor workforce do so at their own peril. 
For more on the connections between volunteering and charitable contributions (with links to research studies), check out our post 5 Surprising Myths About Volunteers and Donors HERE >> 
Trend #4: More Transparent and Authentic Communications
As we have Zoomed our way through the pandemic, teams who were not generally accustomed to working remotely had a front-row seat into the lives of their peers. 
Furry friends, crying babies, technology fails, and all manner of foibles have uncovered our humanity and vulnerabilities in new ways. 
As we have all struggled to navigate the stresses of the past few years, many organizations and professionals have been willing to be both more open and more supportive and understanding about our very real struggles with burnout, mental health issues, and overall frustration. 
This goes for volunteers, too. 
In addition to extending a greater level of grace to one another, some volunteer-involving organizations have become more transparent in with they communicate with volunteers, including the fact that not everything can be known or settled at any given time. 
And this is a good thing.  The more nonprofit staff treat volunteers as equal partners in mission achievement, the better they will be able to foster a culture where everyone wins. 
 For more on how to create a more open climate, Nonprofit Leadership: How to Embrace Failure for Success HERE >>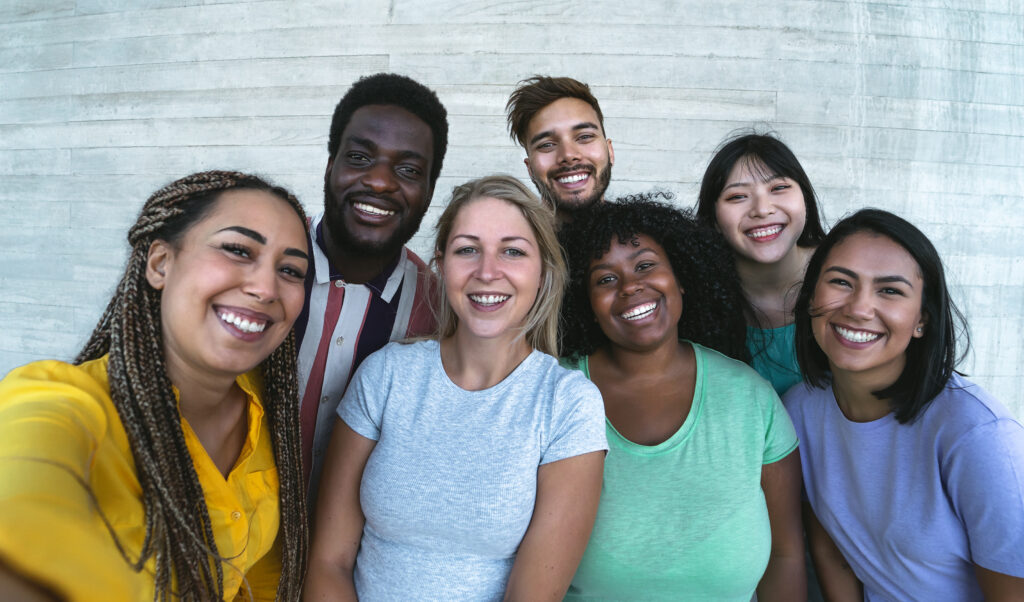 Trend #5: Focus on Recruitment for Positions "Post COVID"
While there are discussions amongst scientists about whether the current pandemic will be reclassified as an endemic (in other words, the virus will persist), organizations continue to plan for a "post-COVID world" where COVID-19 would be simply a bad memory. 
With the current global resurgence of cases, that appears more and more unlikely.  However, there are new treatments on the way, that may make the disease more manageable if not end it. 
Given this contest, and the continued need for community supports, nonprofits are planning their recruitment strategies for 2022.  Attracting and engaging committed has always been a challenge for nonprofit, but the challenge is even more daunting now.   
While word of mouth marketing, much of it conducted face-to-face, was the primary way volunteers learned about available roles and projects, that opportunities for extending an invitation in–person is more difficult when fewer people are out in public. 
So, as organizations plan to meet their future human resources needs, they are leaning into, and learning more about, how they will approach recruitment using online marketing strategies to reach volunteers where they are at.   
This also requires better coordination and collaboration with those responsible for overall agency communications and will often require a new way of doing business. 
Trend #6: Getting "Buy-In" Remains a Challenge
The ability for leaders of volunteers to get buy-in for volunteer involvement at all levels from leadership and partner organizations continues to exist as a perennial challenge for nonprofit staff directly responsible for volunteer mobilization.  
In addition, obtaining sufficient resources to support effective volunteer mobilization has hampered the ability to move forward with the tools and skills necessary to truly scale volunteer engagement. 
While some organizations (see Trend #3) have increased investment, knowing that it will produce a return, many organizations underestimate what it really takes to realize the full value of community support.   
Infrastructure, systems, software, training, and ever-evolving strategy are needed in addition to skilled employees to lead the effort. Volunteer management encompasses an extremely diverse range of activities to be fruitful. And, still, some organizations leave the endeavor understaffed and underfunded. 
What's worse, is when success is not realized, the blame falls on the volunteers, rather than the organization and its inability or unwillingness to design and support a volunteer experience that is worthy of the talent they hope to attract. 
Trend #7: An Increased Interest in More Inclusive Volunteerism
Last, but certainly not least, is the increased interest in diversity, equity, and inclusion (DEI) amongst volunteer-involving organizations. 
With the rise of social justice movements like Black Lives Matter, organizations have begun to question the unintended consequences of their volunteer policies and programs and how they may act as barriers to service, fueled by unexamined implicit biases. 
More organizations and volunteer managers have expanded the current conversations occurring in nonprofit organizations about equity and extended these to include the volunteer effort as well.  
Tough questions need to be asked, and some staff are doing the work, both on an individual and institutional basis, to dismantle racism and begin to build more fair spaces for community work to occur. 
While there is much more work to be done, it is heartening to see organization begin to grapple with their own past failings when it comes to welcoming volunteers from all walks of life. 
So, those are some of our key volunteer management trends for 2022 we see on the horizon.   
Do they resonate with you? Which are missing?  If you have trends you'd like us to take note of, be sure to add them to the comments below.  We'd love to hear from you. 
Are You Ready to Make the Most of Volunteer Management Trends in 2022?
If you are ready to build, grow, and scale your volunteer efforts in 2022, then our signature online course is the perfect fit for you. 
We will be opening enrollment in early 2022. So, now is the time to join our waitlist so that you get our early alerts when the doors are about to open.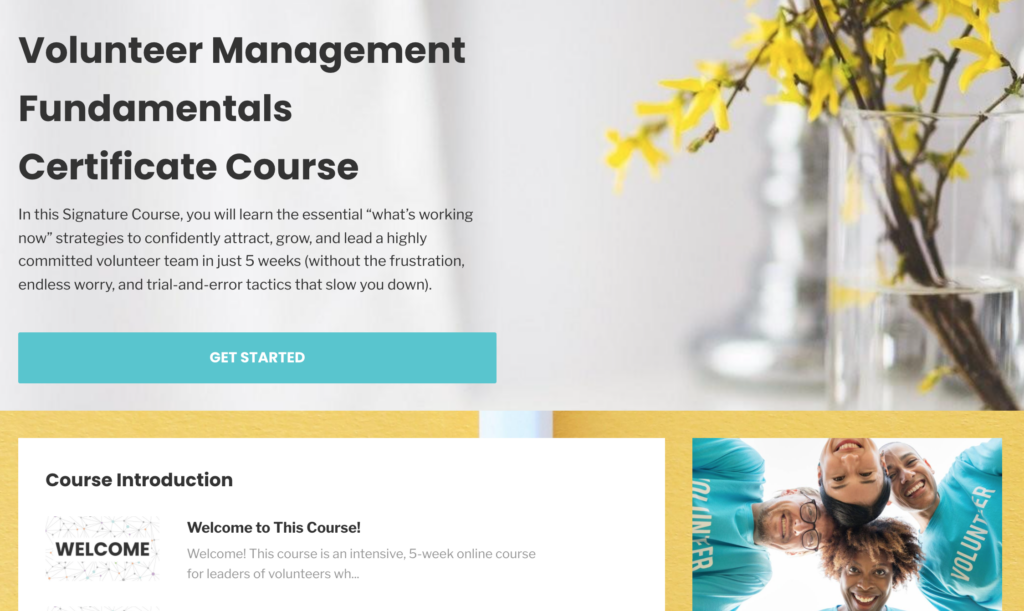 Opening in Early 2022: Volunteer Management Fundamentals Certificate
Join us for the most comprehensive program in the field for leading a high-impact volunteer engagement strategy that works. 
This online course is the only implementation program of its kind that not only shows you exactly how to attract qualified volunteers – but how to make your org the place they want to return to again and again.   
Over 8 weeks of instruction, you will learn everything you need to implement or make improvements to your volunteer programming. As a student, you'll also be invited to our live Q&A coaching calls and have lifetime access to the course. 
LEARN MORE & JOIN THE WAIT LIST >>