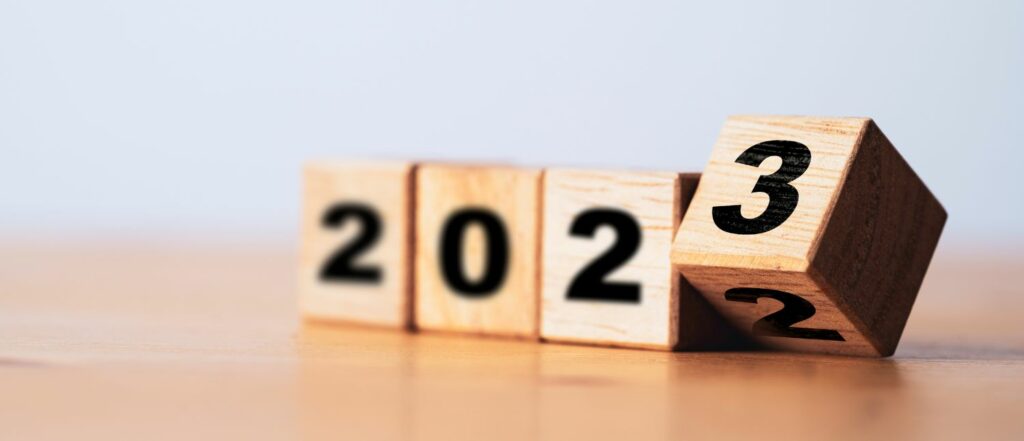 Episode #039:

Predictions and Trends in Volunteerism for 2023
Who else is excited to welcome 2023 and to say goodbye to 2022? It just feels like a fresh start and a great place to put a stake in the ground to confidently say we're moving forward, and we're going to build our best year yet!  
Before we do that, though, Tobi takes a look back at some of the trends in volunteerism over the last few years, both pre-and post-covid, to make some predictions on where the sector is headed and what's going to be important for leaders of volunteers in the coming year. 
Trends in Volunteerism – What the Research Says
Tobi shares data from several recent studies on volunteerism, including those from UN Volunteers, NCVO, and the latest Volunteer Management Progress Report.  
This data is full of hopeful indicators for the future of volunteerism and points to an ongoing, unquenchable desire within individuals to share their time and talent with their local community. It may look different in 2023, but volunteerism is alive and strong!       
Trends in Volunteerism – Making Predictions for the Coming Year
These ongoing trends in volunteerism are a great starting point to make some educated guesses about what the coming year will look like, and Tobi shares her top four predictions on what will be most important for leaders of volunteers in 2023.  
She also invites her listeners to share the trends in volunteerism you are seeing in your own community, and what predictions you would make for the sector in 2023. Drop your thoughts in the show notes comments below, or tag us on social with your thoughts on the new year!    
Trends in Volunteerism – Show Highlights
00:02:22 To make accurate predictions about the future, you have to first understand what has already happened. Tobi starts the episode by sharing data from several industry-leading research studies, including the "Time Well Spent" study from the NCVO and the UN Volunteers report, "2022 State of the World's Volunteerism Report: Building Equal and Inclusive Societies." 
00:05:01  Tobi shares some trends in volunteerism from the Volunteer Management Progress Report, and what this year's numbers are indicating for a return to pre-covid capacity.  
00:12:15 Tobi gives her first prediction on volunteerism in 2023. 
00:14:38 Tobi gives her second prediction for trends in volunteerism for 2023. 
00:17:16 Tobi shares her third prediction for the coming year. 
00:19:46 Tobi shares her fourth prediction on what will be important for leaders of volunteers in the coming year, and you don't want to miss it!  
Trends in Volunteerism – Quotes from the Episode
"Volunteerism can promote a culture of collaborative decision-making by shaping and prioritizing issues. When we involve the community in our policy making, we can actually change things at a community and government level." 
"Volunteerism can alter unequal power relationships between communities…volunteerism offers diverse pathways to civic participation."  
"Volunteers build bridges and broker relationships between service providers and beneficiaries. Volunteers can be the connective tissue, not only between organizations and governments and lawmakers and elected officials, but also between organizations and those they hope to serve." 
"Whether it's appreciating volunteers, onboarding new volunteers, a win-back campaign for volunteers, all the different ways that a series of emails can build relationships. Folks just aren't using those and frankly, most volunteer management software does not have that capability. So we need to think tech stack rather than one single software that's going to do everything." 
"Attracting and retaining diverse volunteers may be challenging for organizations that have a very top-down management style. You know, power sharing is required in order to make this happen. It's not like Pokemon. You're not just going out and capturing Pokemons for your volunteer team, so you have the Rainbow Coalition. That's not what it's about. It's really about dismantling power and giving the community a say in our operations. And that is hard for people to let go of in our field."  
"It's about the people, not the paperwork." 
Want More? Check out Our Time + Talent Podcast!

Whether you're looking for solutions, inspiration, or just want to hear what others are doing to successfully engage volunteers, Time + Talent is the podcast for leaders of volunteers.
Co-hosts Tobi Johnson, MA, CVA and Jennifer Bennett, CVA bring you uplifting and insightful conversations with thought leaders and volunteer management practitioners who are redefining their roles, and the roles of volunteers.
About the Show
Nonprofit leadership author, trainer, consultant, and volunteer management expert Tobi Johnson shares weekly tips to help charities build, grow, and scale exceptional volunteer teams. Discover how your nonprofit can effectively coordinate volunteers who are reliable, equipped, and ready to help you bring about BIG change for the better.
If you're ready to ditch the stress and harness the power of people to fuel your good work, you're in exactly the right place!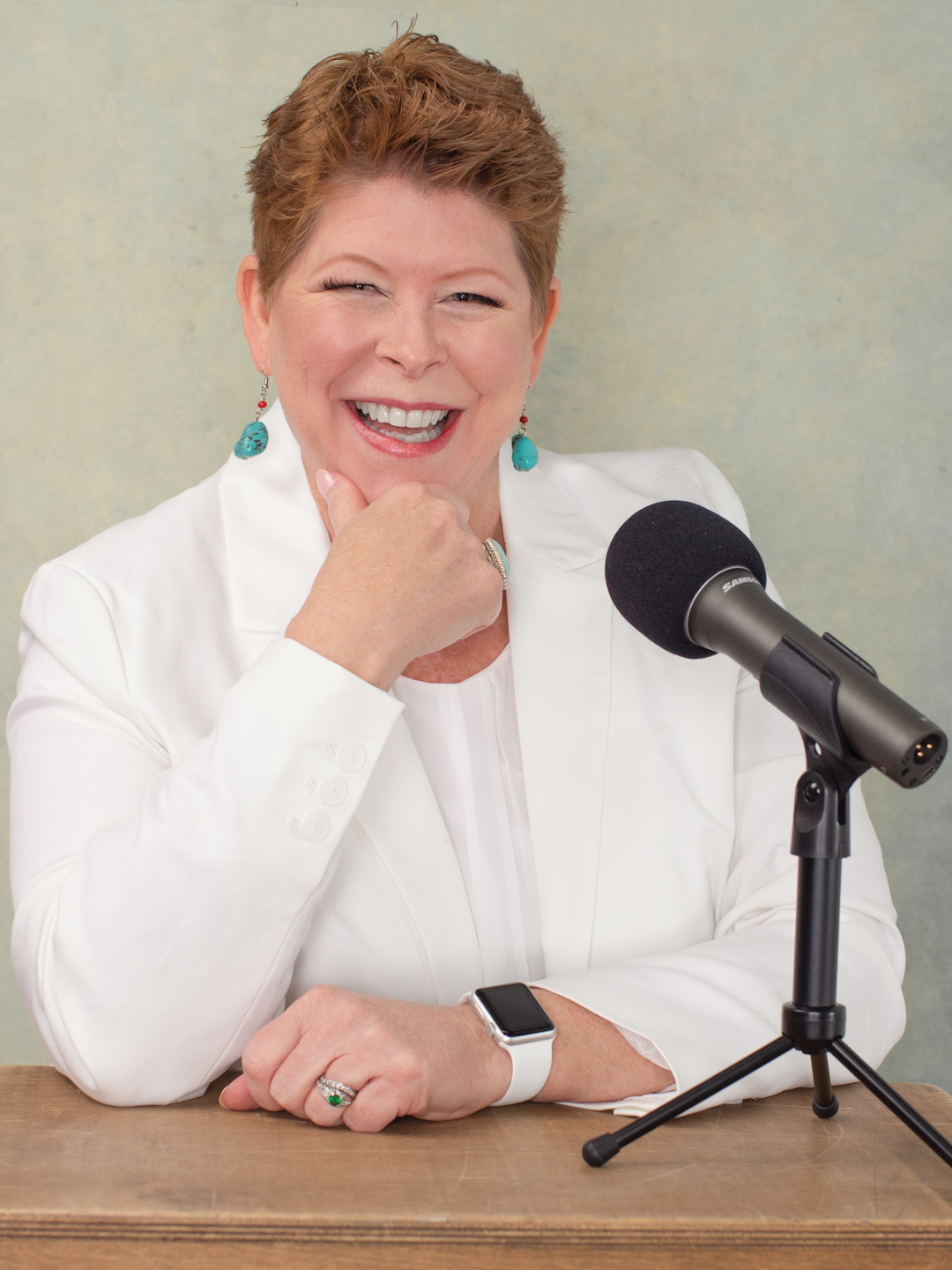 Contact Us
Have questions or suggestions for the show? Email us at wecare@volpro.net.
Rate, Review, & Follow Us on Apple Podcasts
If you love the content Tobi shares on the Volunteer Nation podcast, consider rating and reviewing the show! This helps us reach more people – and help more good causes just like yours – successfully engage enthusiastic, dedicated volunteers with less stress and more joy.
Click here, scroll to the bottom, tap to rate with five stars. Then, select "Write a Review" and let us know what you loved most about this episode!
Also, if you haven't done so already, follow the podcast so you don't miss a thing. Follow now!
Subscribe to ProNews: Our Weekly Resource Roundup
If you'd like to stay up to date on all new podcasts, blogs, freebies, and deals posted on our Tobi Johnson & Associates and VolunteerPro websites, subscribe to our weekly ProNews newsletter.
Every Wednesday, we'll send you a digest of our freshest content, plus a bonus! Once you confirm your subscription, you'll get our [Free eBook] The New Volunteer Manager: The First 90 Days.