Episode #055:

How to Get Your CVA Credential with Faiza Venzant
Today's episode, we are talking with Faiza Venzant on how to get your Certified in Volunteer Administration credential.
Faiza Venzant, CVA is the Executive Director of the Council for Certification in Volunteer Administration. With over 20 years of leadership experience in volunteer engagement, she continues this work with a goal of centering community amongst the profession, improving equity and access to volunteerism and increasing diversity amongst professional leaders of volunteers.  In 2018, Faiza published her first children's book entitled, My Mamma Wants to Eat Me Up!  As a mother of two young boys, she has not actually eaten any of her children. 

Faiza discusses why it is important for volunteer leaders needs to get CVA credential and how it will help not only the current organization they belong to but also as an investment in yourself and in your career as a professional.
CVA Credential

– How And When It Was Formed
In the 1980s, the Association for Volunteer Administration (AVA) developed the CVA, the Certified and Volunteer Administration credential. It was for professionals, leaders of volunteers and anybody who worked with volunteers or partnered with volunteers in any form, whether it was in healthcare, whether it was in the arts, whether it had to do with food security whatever it was. It was intended at that time to make sure that it would be applicable to all types of settings, all types of organizations, competency based and international in scope.
In 2006, the AVA was forced to dissolve. And so in 2006, the AVA board transferred the ownership of the CVA program, as well as the Professional Ethics and Volunteer Administration to a newly formed body, which is what we know of today as the CCVA , the Council for Certification for Volunteers Association.
CVA Credential – What Is It Exactly?
Certified in Volunteer Administration or CVA Credential is described by Faiza as an investment in oneself and one's career as a professional in community development and leading volunteers.
To apply for the CVA credential, an individual must have a minimum of three years of experience leading volunteers. The CVA designation is not a how-to course on leading volunteers, but rather assumes that individuals with three years of experience already have some knowledge and practical experience and  30% of one's role involves working directly with volunteers. The CVA credential is designed to assess an individual's knowledge and the applicability of that knowledge in leading volunteers.
CVA Credential – The Exam
The CVA exam is a multiple-choice exam with 100 questions, and individuals have two hours to complete it. It is important to read the CVA handbook and highlight key concepts, as well as to take the pre-test to get a sense of what to expect on the exam
Overall, the best way to prepare for the CVA exam is to have practical experience leading volunteers, use a self-assessment tool to identify gaps in knowledge and experience, create study cards, and pay attention to areas of weakness indicated by the pre-test. It is also important to have a solid understanding of the CVA body of knowledge and competencies and to be able to demonstrate that knowledge and its applicability in leading volunteers.
CVA Credential

– Show Highlights
00:34.00 Tobi introduces Faiza Venzant to talk about the CVA Credential topic
04:26.70 Fiaza Venzant's bio and how she started.
10:25.70 What is the Council for Certification and Volunteer Administration
13:37.00 Faiza talks briefly about the research that the CCVA is doing
25:39.40 What is the Certified Volunteer Administration or the CVA credential
31:33.00 Why CVA is important for volunteer leaders and why to consider this exam
48:28.80 What is CVA Renewal
51:27.50 Faiza give tips for people taking the exam
58:36.80 Tobi and Faiza talks about the exam fee
01:03.18.00 What is Faiza most excited about this year
CVA Credential

– Quotes from the Episode
"I saw volunteerism and volunteer engagement work as a way that I could use my social work background."
"Volunteerism is the way that I express my love and my care and my responsibility to my community."
"The community that you're in is going to be different than the one that I'm in and the needs are going to be different. It's your way of expressing your responsibility to make it better than it is today."
"If you're a leader of volunteers and you don't have proximity, you don't need to look like or represent the community that you come from."
"Informal volunteerism is not blocked by the kinds of barriers that formal volunteerism might have."
"Because we can say what we believe all we want, but what actions can we actually put behind what we want to say."
"So it's not your opinion on how things should go. And it's also not cutting edge practices, it's not innovative tested, things that are being tested. It's the body of knowledge has already been proven."
"We also are a profession that has this body of knowledge that has the professional ethics and we should expect our community and we should expect the community that we partner with and for to be stewarding, galvanizing, and recruiting volunteers to work with and for the community at the highest standards that are available."
"And so our role is not just to the nuts and the bolts. It's not just about putting out a flyer or recruiting somebody interviewing them. It's also making sure that that individual and that volunteer or that community member understands the needs of that community."
Helpful Links
Want More? Check out Our Time + Talent Podcast!

Whether you're looking for solutions, inspiration, or just want to hear what others are doing to successfully engage volunteers, Time + Talent is the podcast for leaders of volunteers.
Co-hosts Tobi Johnson, MA, CVA and Jennifer Bennett, CVA bring you uplifting and insightful conversations with thought leaders and volunteer management practitioners who are redefining their roles, and the roles of volunteers.
About the Show
Nonprofit leadership author, trainer, consultant, and volunteer management expert Tobi Johnson shares weekly tips to help charities build, grow, and scale exceptional volunteer teams. Discover how your nonprofit can effectively coordinate volunteers who are reliable, equipped, and ready to help you bring about BIG change for the better.
If you're ready to ditch the stress and harness the power of people to fuel your good work, you're in exactly the right place!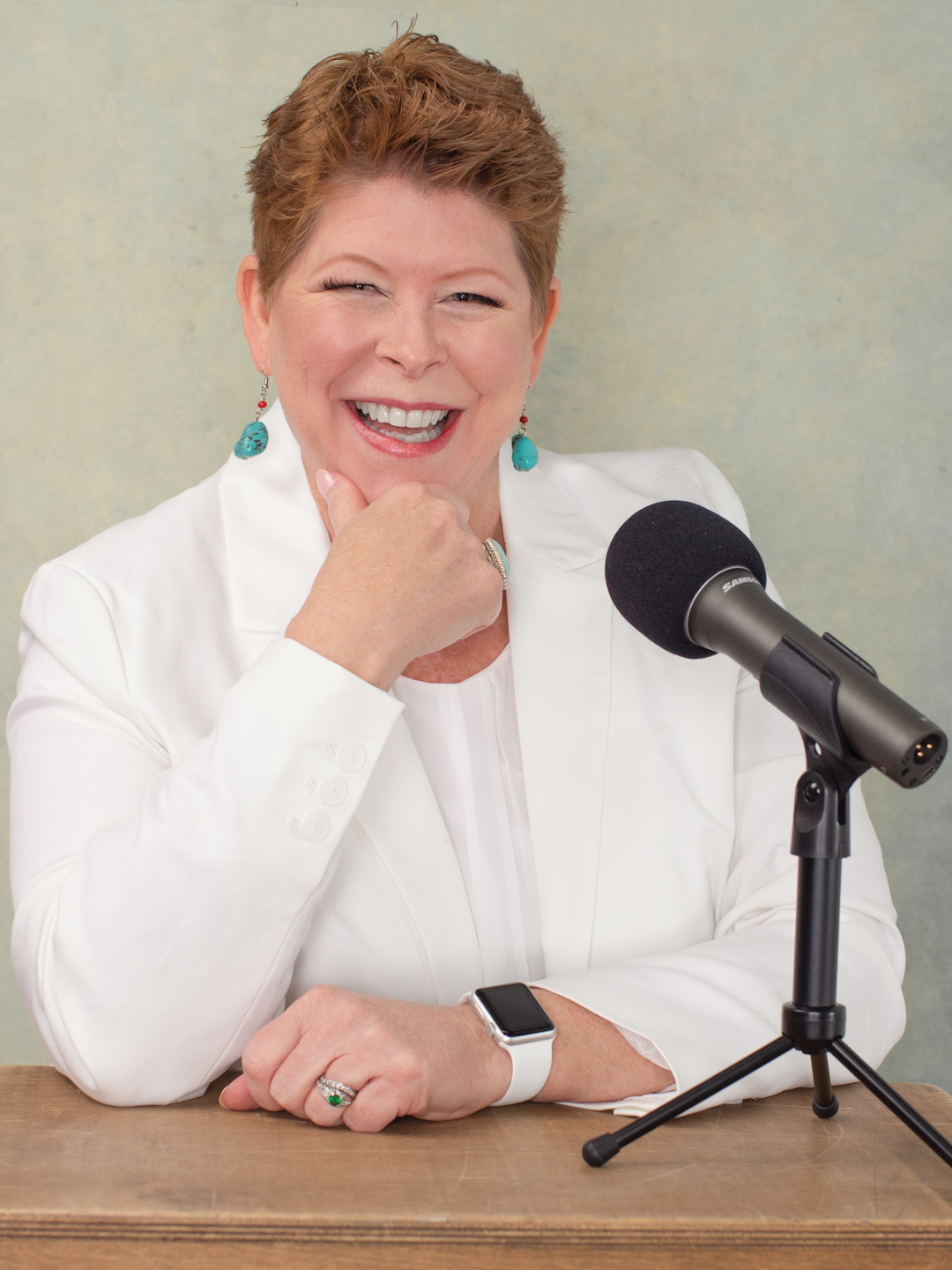 Contact Us
Have questions or suggestions for the show? Email us at wecare@volpro.net.
Rate, Review, & Follow Us on Apple Podcasts
If you love the content Tobi shares on the Volunteer Nation podcast, consider rating and reviewing the show! This helps us reach more people – and help more good causes just like yours – successfully engage enthusiastic, dedicated volunteers with less stress and more joy.
Click here, scroll to the bottom, tap to rate with five stars. Then, select "Write a Review" and let us know what you loved most about this episode!
Also, if you haven't done so already, follow the podcast so you don't miss a thing. Follow now!
Subscribe to ProNews: Our Weekly Resource Roundup
If you'd like to stay up to date on all new podcasts, blogs, freebies, and deals posted on our Tobi Johnson & Associates and VolunteerPro websites, subscribe to our weekly ProNews newsletter.
Every Wednesday, we'll send you a digest of our freshest content, plus a bonus! Once you confirm your subscription, you'll get our [Free eBook] The New Volunteer Manager: The First 90 Days.