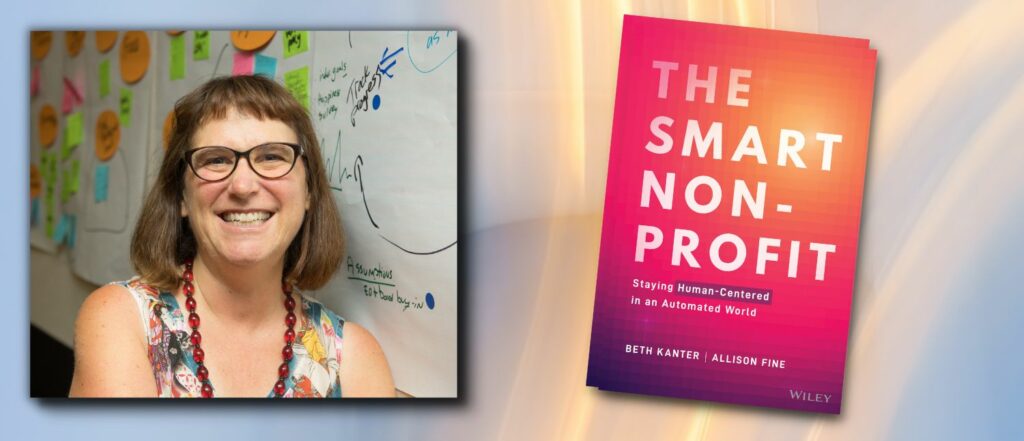 Episode #025: Nonprofit Tech Transformation + Wellness with Beth Kanter
Here at VolPro, we've been following Beth Kanter for a LONG time – since 2009 when Tobi started her consulting practice (only two years after smart phones first hit the market … and Beth had already been blogging for six years)! 
About Beth Kanter
Beth Kanter is an internationally recognized thought leader and trainer in nonprofit tech, digital transformation, and well-being in the workplace. She is the co-author of the award-winning Happy Healthy Nonprofit: Impact without Burnout and co-author with Allison Fine of the bestselling The Networked Nonprofit. 
Named one of the most influential women in technology by Fast Company and recipient of the NTEN Lifetime Achievement Award, Beth has over three decades of experience in designing and delivering training programs for nonprofits and foundations.  
As a sought-after keynote speaker and workshop leader, Beth has presented at nonprofit conferences around the world to thousands of nonprofits.  Her most recent book, The Smart Nonprofit: Staying Human-Centered in an Age of Automation, was published in 2022.  
Nonprofit Tech and the Future of Volunteerism
Beth's first book introduced us to the idea that nonprofit tech was directly linked to the future of sustainability of our space and was the key to unlocking our connections with communities.  
In this week's podcast, we're thrilled to welcome Beth to the Volunteer Nation to talk about her new book, and share more about how nonprofit tech is driving change for today's volunteer-driven organizations.  
Highlights from Nonprofit Tech Transformation + Wellness with Beth Kanter
00:03:24 Beth shares her background and how she got into nonprofit work and technology 
00:06:25 Tobi and Beth talk about two of Beth's books, and how much has changed in the last twelve years in technology 
00:07:50 Beth shares some thoughts on "smart tech" 
00:09:04 Beth and Tobi talk about the ethics of tech around data privacy 
00:09:22 Beth and Tobi discuss some of the barriers to technology adoption, epsecially in smaller nonprofits 
00:13:11 Tobi shares the data from the previous years' Volunteer Management Progress Report regarding nonprofit tech and digital maturity 
00:15:09 Tob and Beth discuss how the pandemic affected nonprofit tech adoption and how organizations had to pivot in communicating, recruiting, and training 
00:17:19 Beth shares the importance of thoughtful tech adoption to make sure you get the right fit for the job 
00:20:09 Beth cautions against the implicit bias that smart tech could create  
Quotes
Nonprofit Tech Transformation + Wellness with Beth Kanter
"It's sort of an irony when people say, 'We don't have the time to take the steps to save time.' It's not really that we don't have time. It's that we don't want to make this a priority right now."  
"20 years ago when I was teaching classes on how to use Excel, I literally saw somebody write down the numbers on a piece of paper, take out a calculator, add them up and then put them into the cell. And I said, "You know, there's an easier way to do that. The software can do that for you.'"   
"Thoughtful adoption and investment are the next phase and with that, coming back and doing more planning and being more reflective…not just grabbing something off the shelf and moving because we have to."   
"We have a problem in the nonprofit sector around staff being hesitant to delegate tasks to volunteers. So, I wonder if there's any similar hesitation about delegating tasks to the machine."   
"Technology should not be used to reduce head count over to place human jobs. It's used to amplify and enhance human jobs, not reduce head count." 
"What the smart tech does both for volunteers and staff is it allows us the opportunity to redesign the work experience so it's more fulfilling, because there's a higher level of cognitive tasks that might be involved." 
"I think there's a leaky bucket syndrome when it comes to volunteers when we're not investing in real core human needs and fulfilling those real core human needs." 
Want More? Check out Our Time + Talent Podcast!

Whether you're looking for solutions, inspiration, or just want to hear what others are doing to successfully engage volunteers, Time + Talent is the podcast for leaders of volunteers.
Co-hosts Tobi Johnson, MA, CVA and Jennifer Bennett, CVA bring you uplifting and insightful conversations with thought leaders and volunteer management practitioners who are redefining their roles, and the roles of volunteers.
About the Show
Nonprofit leadership author, trainer, consultant, and volunteer management expert Tobi Johnson shares weekly tips to help charities build, grow, and scale exceptional volunteer teams. Discover how your nonprofit can effectively coordinate volunteers who are reliable, equipped, and ready to help you bring about BIG change for the better.
If you're ready to ditch the stress and harness the power of people to fuel your good work, you're in exactly the right place!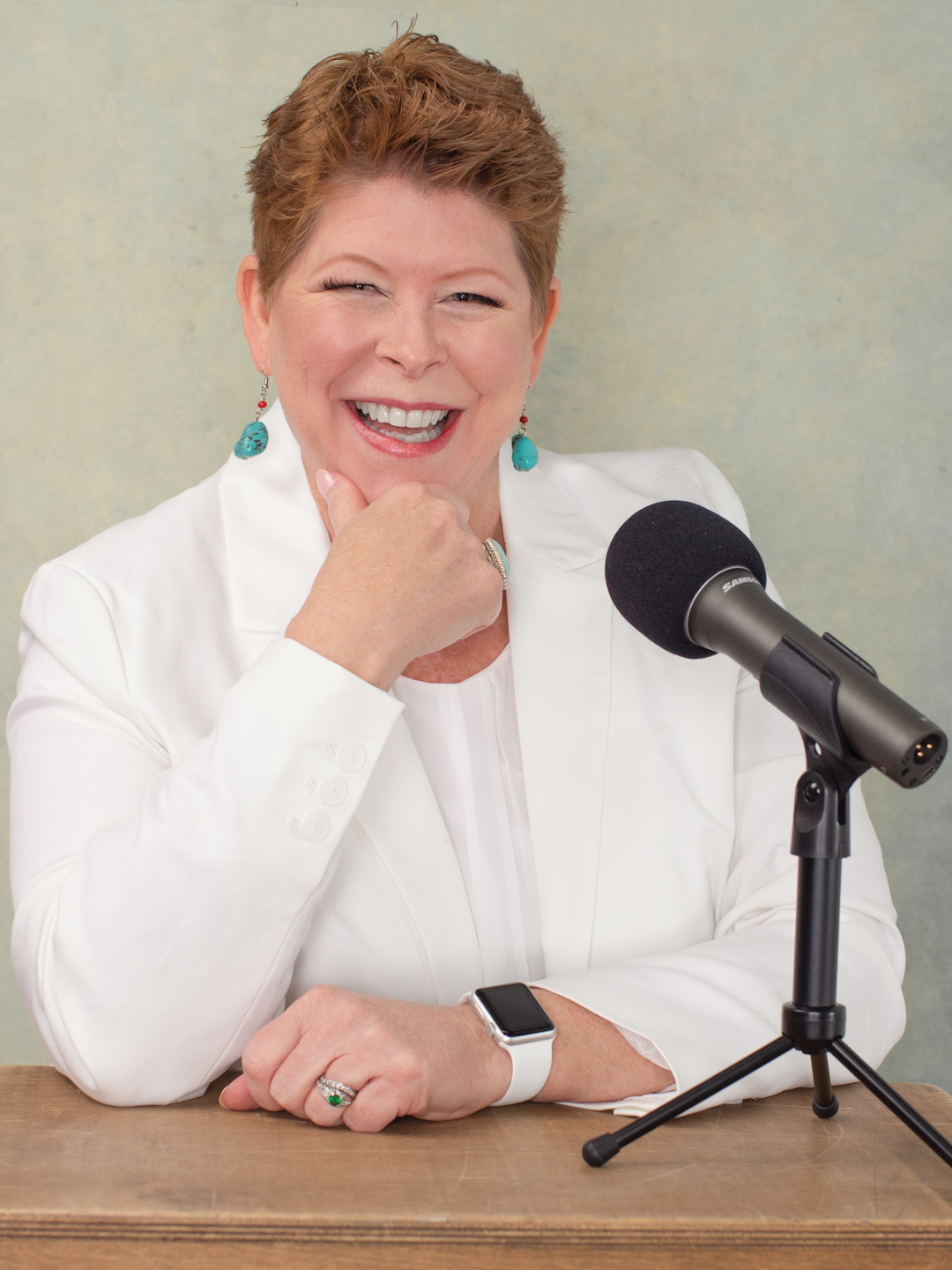 Contact Us
Have questions or suggestions for the show? Email us at wecare@volpro.net.
Rate, Review, & Follow Us on Apple Podcasts
If you love the content Tobi shares on the Volunteer Nation podcast, consider rating and reviewing the show! This helps us reach more people – and help more good causes just like yours – successfully engage enthusiastic, dedicated volunteers with less stress and more joy.
Click here, scroll to the bottom, tap to rate with five stars. Then, select "Write a Review" and let us know what you loved most about this episode!
Also, if you haven't done so already, follow the podcast so you don't miss a thing. Follow now!
Subscribe to ProNews: Our Weekly Resource Roundup
If you'd like to stay up to date on all new podcasts, blogs, freebies, and deals posted on our Tobi Johnson & Associates and VolunteerPro websites, subscribe to our weekly ProNews newsletter.
Every Wednesday, we'll send you a digest of our freshest content, plus a bonus! Once you confirm your subscription, you'll get our [Free eBook] The New Volunteer Manager: The First 90 Days.