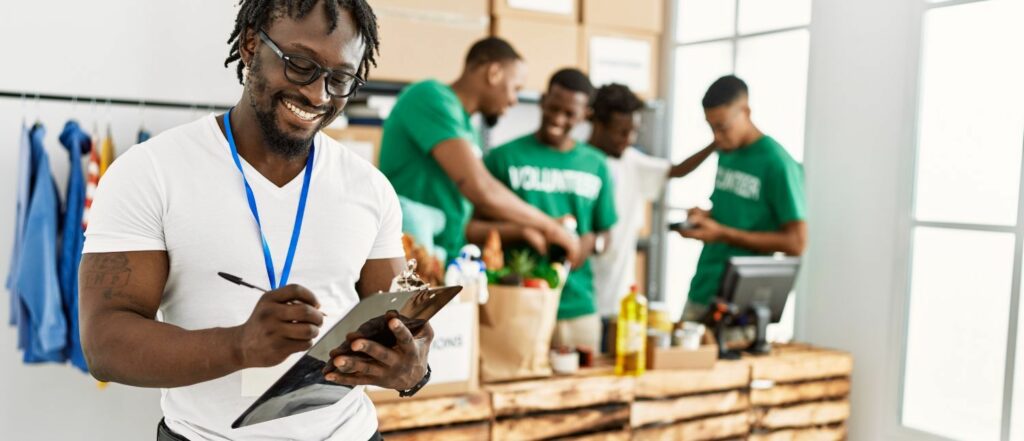 Episode #024: The Best Volunteer Recognition is a Well-Run Program
Tobi gets asked all the time about volunteer recognition and appreciation strategies and tips. And while she can (and has!) shared how to write an effective thank-you letter or create an engaging recognition strategy, real volunteer appreciation is about more than that. It's about creating a well-run program that meets your volunteer's core needs.  
Keep These Basic Human Needs in Mind for Volunteer Recognition
We need to thank our volunteers for their unique contributions and express our gratitude. But beyond that, Tobi reminds us that what really keeps volunteers coming back is a well-managed experience where volunteers feel purpose, find community, and get things done.  
Tobi shares the three fundamental keys to human motivation: safety, satisfaction, and belonging. If you can make sure these universal core needs are being met, you are already halfway to a well-run volunteer program! 
Some Additional Considerations for Volunteer Recognition
In addition to basic human motivations, a recent study from the NCVO found additional aspects of the volunteer experience that your potential recruits are probably looking for.  
Tobi encourages you to look at how you are currently offering volunteer opportunities. Are those opportunities inclusive and flexible? Do volunteers feel their work is impactful and connected to a larger community? Are you offering opportunities that are balanced and enjoyable?  
These all contribute to a well-run program from your volunteer's perspective and add to an overall sense of volunteer recognition and value.  
Volunteer Recognition – The Bottom Line
The bottom line: post-pandemic volunteers are feeling increasingly burned out, disconnected, and guilty for not being able to contribute more. Tobi reminds us of the importance of evolving how we build our volunteer opportunities to intentionally offer solutions to these issues and make sure we are addressing volunteer needs in our program design.  
While many organizations are focused on more traditional volunteer recognition tactics, it's time to step back and look at the entire picture, and find ways to improve the volunteer experience overall. 
Highlights from this Episode
00:03:02 Tobi shares the three fundamental keys to human motivation: safety (emotional and physical), satisfaction, and belonging. 
00:08:05 Tobi digs into some interesting stats from two recent reports from the NCVO in the U.K. 
00:09:14 Tobi breaks down the key findings of the report regarding volunteer needs, which include flexibility, inclusivity, impact, connectedness, balance, joy, and meaning.  
00:13:45 Tobi looks at current areas of tension in volunteerism right now, including burnout and the unique drawbacks of digital volunteering, and offers some potential solutions.  
Quotes from this Episode
"Obviously, volunteer appreciation activities are helpful. It's the right thing to do, to appreciate and acknowledge and recognize the work and contributions of our volunteers. But I really believe the best recognition is a well-run program."  
"How do we create programs that are productive and meaningful in the eyes of the volunteer, and how can programming be upgraded to respond to their reality?"    
"There's satisfaction in completing something successfully. So with volunteers, a well-run program asks, 'Am I helping the organization get traction with this issue or cause? Are we making progress as a team?'" 
"Encourage volunteers to bring their lived experiences to their role, and value that lived experience as a true asset. That doesn't always happen with volunteers, and I think we can do better." 
"We've been way too bureaucratic for way too long. Nobody wants to hear that kind of talk when they're thinking about how to spend their leisure time. This isn't a paid job. So how can we describe things in a way that's more fun?" 
"How can we evolve our volunteer recognition efforts by addressing what's impacting volunteers right now in our program designs?" 
"Part of the reason people don't feel connected using tech is because the tech is not used in a sophisticated enough way. It's not just 'you build it and they will come.' You don't just build an online community and expect volunteers to use it and feel connected." 
"We need to incorporate some of these simple pleasures into our volunteer opportunities – social time, making it fun – so we're creating a space where people can return to simple pleasures through volunteering." 
"If people want to return to the simple pleasures of life. Is there anything more simple than giving back to your community?" 
"We have a compassion gene. We have been giving to one another over millennia as a human race. So, we've got to remind people that is part and parcel of being human."  
Want More? Check out Our Time + Talent Podcast!

Whether you're looking for solutions, inspiration, or just want to hear what others are doing to successfully engage volunteers, Time + Talent is the podcast for leaders of volunteers.
Co-hosts Tobi Johnson, MA, CVA and Jennifer Bennett, CVA bring you uplifting and insightful conversations with thought leaders and volunteer management practitioners who are redefining their roles, and the roles of volunteers.
About the Show
Nonprofit leadership author, trainer, consultant, and volunteer management expert Tobi Johnson shares weekly tips to help charities build, grow, and scale exceptional volunteer teams. Discover how your nonprofit can effectively coordinate volunteers who are reliable, equipped, and ready to help you bring about BIG change for the better.
If you're ready to ditch the stress and harness the power of people to fuel your good work, you're in exactly the right place!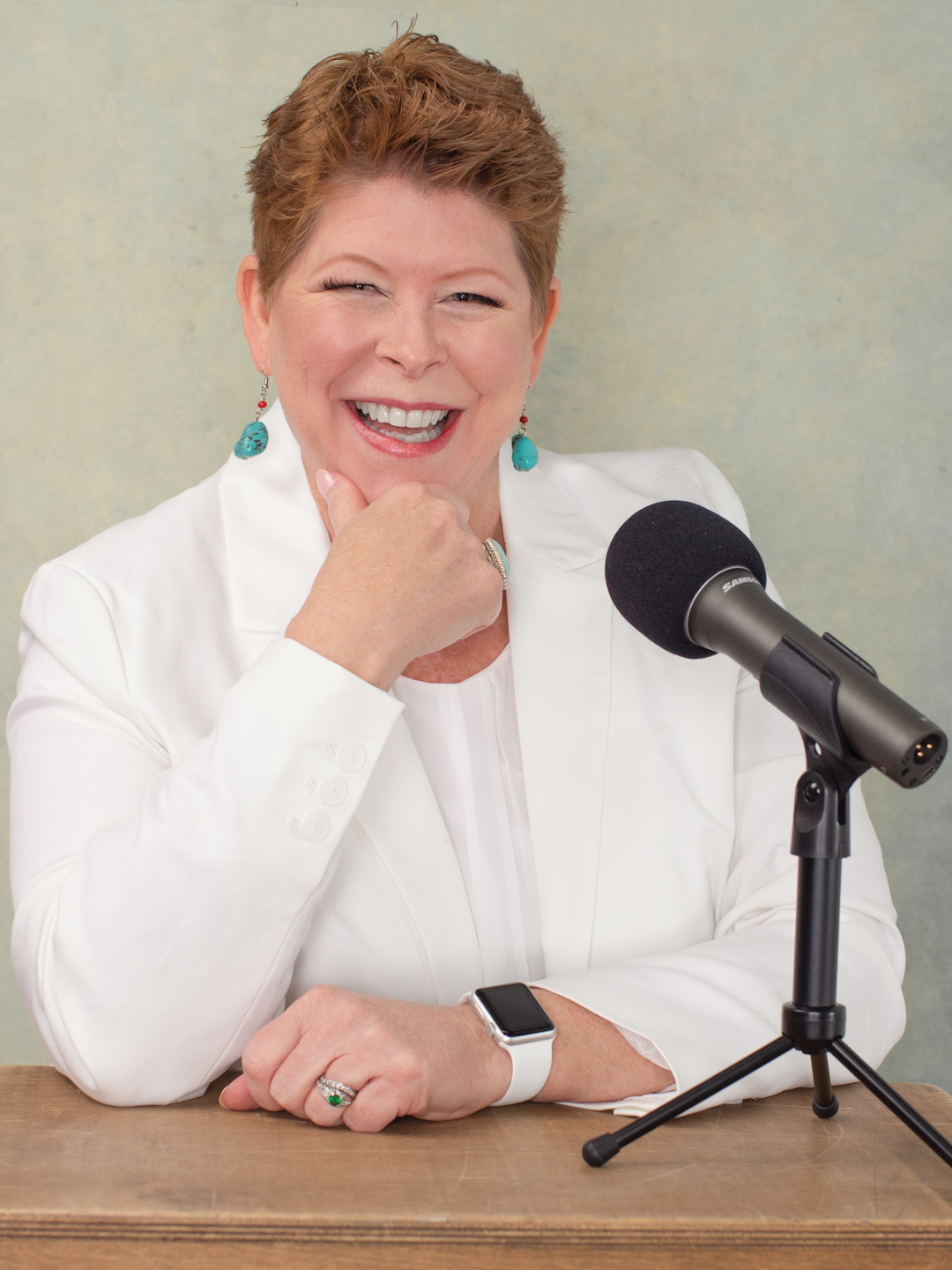 Contact Us
Have questions or suggestions for the show? Email us at wecare@volpro.net.
Rate, Review, & Follow Us on Apple Podcasts
If you love the content Tobi shares on the Volunteer Nation podcast, consider rating and reviewing the show! This helps us reach more people – and help more good causes just like yours – successfully engage enthusiastic, dedicated volunteers with less stress and more joy.
Click here, scroll to the bottom, tap to rate with five stars. Then, select "Write a Review" and let us know what you loved most about this episode!
Also, if you haven't done so already, follow the podcast so you don't miss a thing. Follow now!
Subscribe to ProNews: Our Weekly Resource Roundup
If you'd like to stay up to date on all new podcasts, blogs, freebies, and deals posted on our Tobi Johnson & Associates and VolunteerPro websites, subscribe to our weekly ProNews newsletter.
Every Wednesday, we'll send you a digest of our freshest content, plus a bonus! Once you confirm your subscription, you'll get our [Free eBook] The New Volunteer Manager: The First 90 Days.