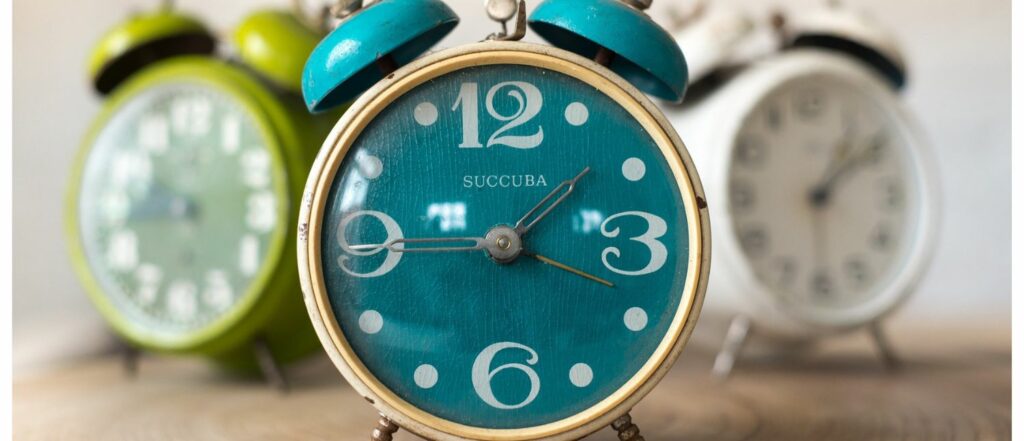 Episode #023: Secrets to Managing Time and Energy
Tobi is well-known for her big energy and ability to produce high levels of quality content. However, like many nonprofit leaders, Tobi has struggled in the past with feelings of burnout and loss of energy.   
She started paying attention and investigating what might help get over the hump, and in this week's podcast, she's going to be your crash test dummy! She's sharing what she knows, and what you can do to build back the energy you may have lost over the past couple of years.  
The First Key to Managing Time and Energy – Admitting You Can't "Manage Time"
How is it that every person has the same number of hours in the day and some people get more done than others? Hint: It's not about managing the minutes in the day, because you simply can't control how the earth spins on its axis. 
Tobi reminds you of what you CAN manage: what you choose to do with the time you're given. What's essential to using each precious minute is your level of energy, which helps you stay focused, work productively, and have fun doing it (in other words, getting in the flow and working smarter not harder)!  
The Second Key to Managing Time and Energy – Understanding It Takes a Different Way of Being to Get to Another Level 
You WILL have to change some of your habits, because unfortunately, there's no miracle pill to avoid burnout. Good news: the principles are basic and you probably already know them. Consider this podcast your personal reminder from Tobi to do the things you know to do. 
Tobi shares two principles for effectively managing time and energy: Wellness and Self-Management. 
Wellness is the foundation that allows you to perform at your best. Think of yourself as an athlete, who needs the following things to have an optimal day:
Sleep – Are you getting least 8 hours of quality sleep?

 

Nutrition – What fuel does your body need to run really well?

 

Exercise – What makes you feel better and keeps you nimble and strong?

 

Mindfulness – Are you aware of your body's signals so you know when to drink more water, take a break, stretch, and take in the good?

 
Self-Management is how you manage your mind-action connection. What we think and believe is what we do, so it's important to make room for the following: 
Mindset – What is your inner monologue telling you? Are you converting limiting beliefs into enabling ones?

 

Daily Rituals – Are you leaving room for rituals and routines that fill you up, or are you running from task to task?

 

Weekly Time Blocking – Have you created a routine calendar with blocks for certain things?

 

Commitments – Have you overcommitted out of a sense of urgency?  

 
Managing Time and Energy – The Bottom Line
 Ultimately, Tobi reminds us that the real key to managing time and energy is this: dedicating the appropriate amount of self-care each week based on how you feel, continuing to take baby steps in the process, and committing yourself to your weekly routine.  
Let's DO this!  
Highlights from this Episode
00:04:08 Tobi starts with sharing a personal story of burnout, and the steps she took to rebuild her energy. 
00:09:42 Tobi gives us that the first key to managing time: admitting you can't "manage time." 
00:11:52 Next, Tobi shares the mindset and habit changes necessary to see different results.  
00:14:07 Tobi reminds us of the basics of personal wellness, which are crucial to maintain energy: Sleep, Nutrition, Hydration, Exercise, and Mindfulness 
00:20:50 Tobi shares her leadership checklist on Self-Management, which includes: Mindset, Daily Rituals, Weekly Time Blocking, and Commitments
Quotes from this Episode
"It's not that it isn't possible to really have a robust volunteer team, but you need a very solid system in place in order to find success and we've got to modernize."  
"Get ready to crush your nonprofit's most ambitious goals with a solid plan for engaging, committed, volunteer talent. That's what we're all about here. Getting results, taking action and getting traction."   
"It's all about becoming a better steward of your two most valuable assets, your time and your energy so you can give more and not feel depleted. This isn't about necessarily giving less. It might be giving more, but to the right people."   
"The first key to managing your time and energy is admitting you can't manage time." 
"Every human on the planet is given the same number of minutes in the day. We can't manage how fast or slow the globe rotates on its access. What we CAN manage is what we do with the time we're given."  
"The reason mindfulness helps is it helps you notice what's going on in your body. You need to be able to stop and notice so that you can stop doing whatever's hurting." 
"What we think and believe is what we do." 
What is your inner monologue telling you? Is it beating you up all the time? Or is it telling you that you can do hard things? Is it telling you that it's okay to make mistakes, but you're still gonna learn?"  
"When you say yes to a commitment that in the end you can't follow through on, that creates a dissonance in yourself and you start to disrespect who you are and what you're doing." 
"Here's the deal gang, your body and your mind are your vessel for getting things done in the world. You've got to take care of it. So many people are suffering right now from burnout, but you don't have to. It's not a foregone conclusion." 
"When something is really feeling hard, I just wait for the next day. I'll just tell myself. 'Today is hard, but tomorrow might not be.' So I don't accept ever that my current reality will be my future reality." 
"Sometimes your life doesn't allow for an hour of self-care. If you only have 15 minutes, then take 15 minutes. But it has to be something, or you're giving up on yourself." 
"If you burn out, you can't help anybody else. So take baby steps." 
"I want you to stay in the game. That's why we're talking about this. I want you to stay in the game. It's important that you're here. It's important that you're here to help others. It's important that you're engaging your communities to make change happen because without them, it just doesn't happen. And we've got to have you in the game." 
Want More? Check out Our Time + Talent Podcast!

Whether you're looking for solutions, inspiration, or just want to hear what others are doing to successfully engage volunteers, Time + Talent is the podcast for leaders of volunteers.
Co-hosts Tobi Johnson, MA, CVA and Jennifer Bennett, CVA bring you uplifting and insightful conversations with thought leaders and volunteer management practitioners who are redefining their roles, and the roles of volunteers.
About the Show
Nonprofit leadership author, trainer, consultant, and volunteer management expert Tobi Johnson shares weekly tips to help charities build, grow, and scale exceptional volunteer teams. Discover how your nonprofit can effectively coordinate volunteers who are reliable, equipped, and ready to help you bring about BIG change for the better.
If you're ready to ditch the stress and harness the power of people to fuel your good work, you're in exactly the right place!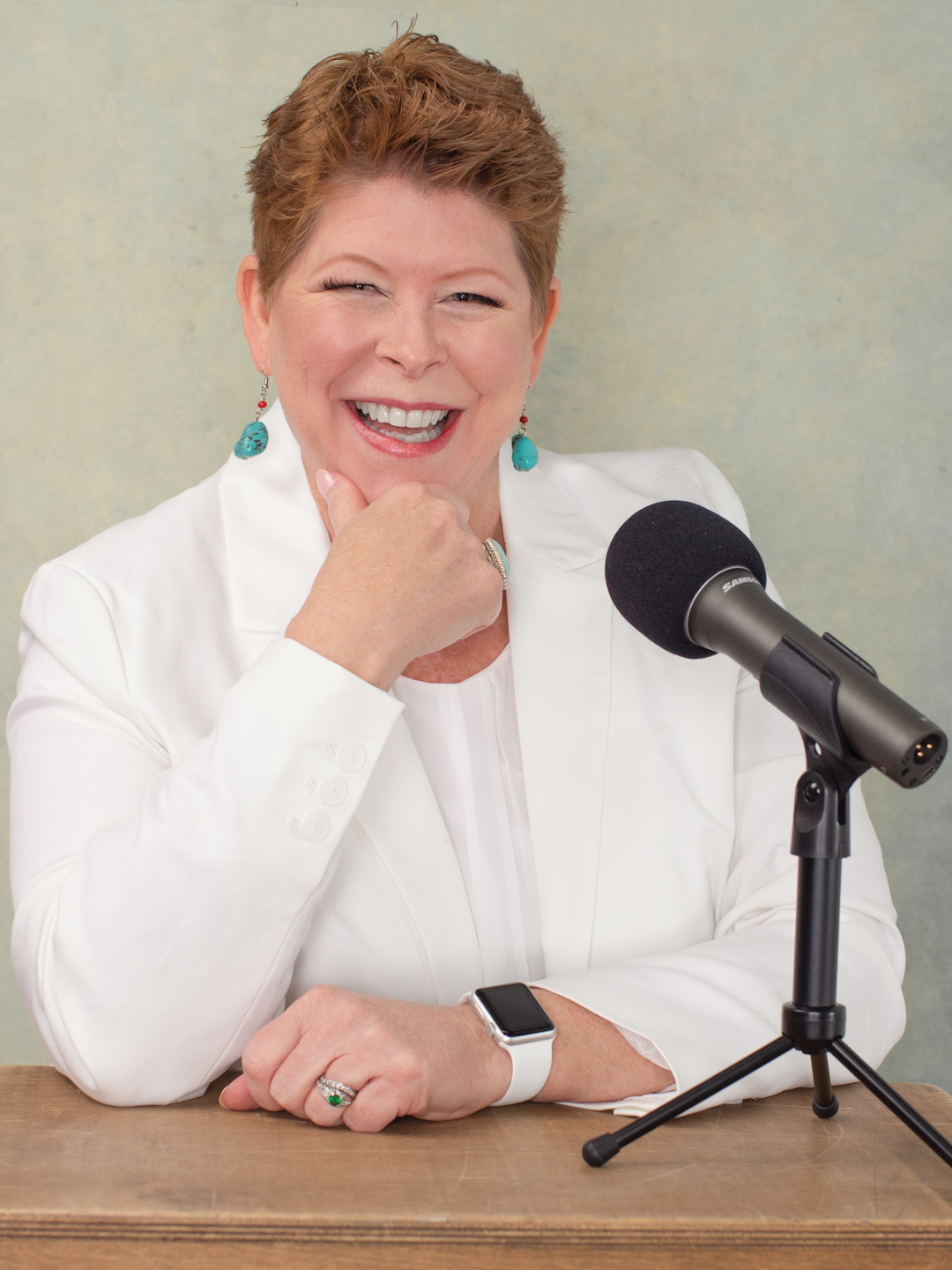 Contact Us
Have questions or suggestions for the show? Email us at wecare@volpro.net.
Rate, Review, & Follow Us on Apple Podcasts
If you love the content Tobi shares on the Volunteer Nation podcast, consider rating and reviewing the show! This helps us reach more people – and help more good causes just like yours – successfully engage enthusiastic, dedicated volunteers with less stress and more joy.
Click here, scroll to the bottom, tap to rate with five stars. Then, select "Write a Review" and let us know what you loved most about this episode!
Also, if you haven't done so already, follow the podcast so you don't miss a thing. Follow now!
Subscribe to ProNews: Our Weekly Resource Roundup
If you'd like to stay up to date on all new podcasts, blogs, freebies, and deals posted on our Tobi Johnson & Associates and VolunteerPro websites, subscribe to our weekly ProNews newsletter.
Every Wednesday, we'll send you a digest of our freshest content, plus a bonus! Once you confirm your subscription, you'll get our [Free eBook] The New Volunteer Manager: The First 90 Days.