Challenge: Not Enough Time to Serve the Number of People in Need
A Medicare counseling program was struggling to reach consumers in all corners of their state. Despite the hard work and dedication of their staff, they simply did not have enough hours in the day to serve a sufficient number of clients. When compared to their peers throughout the country, their productivity was far below average.
Their client base has been growing exponentially. The number of Medicare beneficiaries will explode in the next two decades, from 46 million in 2010 to 76 million in 2030. Given this surge in the aging population, and the increased pressure to expand and diversify the range of services provided by consumer health benefits counseling programs, it was imperative that the agency amplify its ability to serve the public in all corners of the state.
Objective: Design a New Volunteer Program Strategy
To address these challenges, they decided to add a volunteer program component. Similar programs had successfully used volunteers in their direct service delivery, and they believed volunteer involvement was a strategic solution that might make sense.
They hired Tobi Johnson & Associates to help build the volunteer program strategy from the ground up. At TJA, we were thrilled with the opportunity to demonstrate that volunteers were a viable solution to their resourcing challenges and offered an opportunity to expand their reach into new communities.
Our project objective was to build a volunteer program framework that would increase the capacity of the program to deliver health benefits counseling services to all parts of the state, and meet their funder's performance outcome goals, through effective recruitment, management, and deployment of community volunteers.
Solution: Implement a Risk Management Plan and Human Resources Standard Processes
Over the next 12 months, we worked with their core leadership team to design and develop a comprehensive volunteer program infrastructure to attract, train, and retain highly skilled volunteers to deliver high-quality Medicare counseling services.
In order to realize the full return on investment that volunteer programs offer, we developed a standard volunteer onboarding and management protocol that provided a consistent, organized system for volunteer human resources management.
To guide the development of this system, we guided their team through a Risk Assessment and Management Planning Process. Our goal was to engage key staff in identifying areas of high probability and high potential impact risk and develop specific steps to mitigate these risks. This plan served as the foundation of the program's policies and procedures. It would also inform many of the program's processes and documents including the volunteer induction process and handbook.
After the preliminary planning process was complete, we set to work to develop the program tools and templates necessary to launch the program. These included:
Volunteer Onboarding Process, Toolbox, and Templates
Volunteer Orientation Training Materials
Volunteer Satisfaction Survey Toolkit
Volunteer Program Outcome Metrics
Volunteer Recognition and Retention Strategy
Partnership Development Packet and Agreement Template
Volunteer Awareness Training Slides and Presentation for Agency Staff
Final Report and Recommendations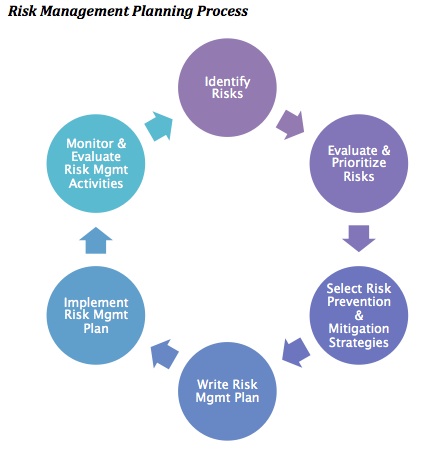 Results: New Volunteers!
At the close of the project, the agency had recruited over 60 community volunteers statewide who had either finished, or had been scheduled to attend, their training and certification program.