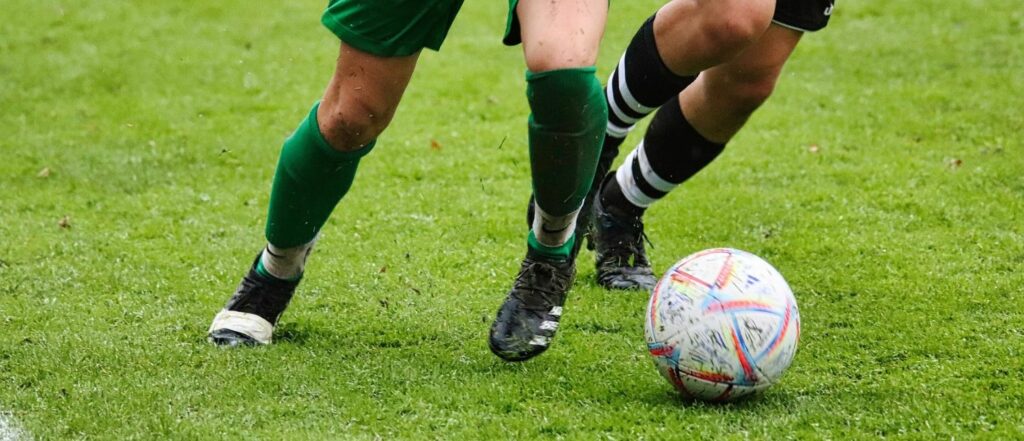 Episode #046: Save Time with Better Volunteer Management Systems
Anyone who knows Tobi knows that she is a HUGE soccer fan. In this week's episode, she shares the concept of one-touch and two-touch ball passes – basically taking fewer steps to increase your chances of scoring a goal – and how we can apply the same idea to our volunteer management systems.
This week, it's all about how you can save time and empower your volunteers to take action by providing them with clear-cut standard operating procedures.
What Volunteer Managers Can Learn from Watching Premier League Soccer
Soccer is about moving the ball down the field as efficiently as possible and making a goal before your opponent has a chance to catch up. And if you've watched one particular Premier League team this year (looking at you, Chelsea!), you've seen them lose many opportunities to score because they hesitate and take one too many steps before taking a shot on goal (and if you're nearby, you may have heard Tobi yelling at the television!).
Volunteers can often, unintentionally, get stuck by those same feelings of hesitation. They know they need to move toward the goal, but they're not entirely sure of the steps to get there. So, they dribble the ball, stalling, waiting for clearer instruction on their next move from the coach or their teammates.
This is where clear volunteer management systems come into play. These procedures are the playbook by which volunteers can know, and quickly act on, the next right step to accomplish the goals that your organization has established.
How to Delegate Well with Smart Volunteer Management Systems
You simply can't do all the work of your nonprofit or oganization by yourself. After all, that's why you need the contributions and commitment of your priceless volunteer team, right?
Effective delegation is key to your program's success, and Tobi breaks down exactly how to do this with a clear, documented process that empowers volunteers to act with confidence and autonomy within the parameters of the procedure.
With proper volunteer management systems in place, volunteers can better understand what their assignment includes, the appropriate actions the independent steps they are authorized to take, what success looks like…and what areas are strictly "out of bounds."
Volunteer Management Systems – Show Highlights
00:04:19 Tobi shares the soccer concept of one-step and two-step touches, and how we can apply the same thought process to volunteer management to empower our volunteers to take more shots on goal…and score!
00:07:37 Tobi talks about how to effectively delegate tasks to your team (and how to not take those tasks back on yourself)
00:15:27 Tobi shares a great book she's been reading, and what she's doing to save time by putting more systems in place for her team
00:20:44 Tobi offers a list of potential standard operating procedures you might want to have in place to help your team know what to do, when.
Volunteer Management Systems – Quotes from the Episode
"I watch Premier League football live from the UK every weekend, and it's how I relax and unwind on the weekends. And I will say 'relax' in quotes, because sometimes you'll hear me yelling at the TV set, and it's because I get frustrated with my team. my team, Chelsea, has been losing opportunities to score when they are relatively close to the goal."
"The more touches you have on the ball, the faster the defending team will close you down and stop your shot."
"I believe that having better management systems allows our volunteers to take those one-touch and two-touch shots and to take them with accuracy."
"When our volunteers aren't really confident and they don't have a system and they don't have the support of the organization and a very clear set of steps that they're guided in making, they will hesitate. They'll take 2, 3, 4, 5 steps and by then they've lost an opportunity, or the work that needs to get done is done in a less efficient manner."
"We have to be flexible with volunteers. We cannot always expect things on our schedule, especially if they're working for us part-time. Be willing at your commitment stage to be able to negotiate a deadline that works best for both of you."
"Catch volunteers doing things approximately right, so you can give them positive feedback."
"Negotiation is key. We are working with volunteers, and we want to collaborate with them. We are not here to do top-down management – that doesn't really work in the volunteer world. So, we really want to be partners in this."
"We do want to celebrate and give people kudos for the work they've done. Sometimes it may not have been done perfectly, but if we can give people positive reinforcement, they will continue to try. Sometimes it's about effort, because achievement comes after effort."
"When we talk about volunteer management systems, it's more about creating volunteer management systems for every repeatable task your volunteers might take on. Even some your volunteers haven't yet taken on, because if you had a system in place, you would feel more comfortable letting that task go."
"You can't continue to be the lynch pin for everything. For volunteer managers who are the lynchpin for everything, their organization's volunteer program will never scale past where they're at now. They will become stuck."
"There is a point where you need to let go. When you create repeatable, documented systems, you can save time by not reinventing the wheel with tools and templates that will accompany your volunteer management systems."
Want More? Check out Our Time + Talent Podcast!

Whether you're looking for solutions, inspiration, or just want to hear what others are doing to successfully engage volunteers, Time + Talent is the podcast for leaders of volunteers.
Co-hosts Tobi Johnson, MA, CVA and Jennifer Bennett, CVA bring you uplifting and insightful conversations with thought leaders and volunteer management practitioners who are redefining their roles, and the roles of volunteers.
About the Show
Nonprofit leadership author, trainer, consultant, and volunteer management expert Tobi Johnson shares weekly tips to help charities build, grow, and scale exceptional volunteer teams. Discover how your nonprofit can effectively coordinate volunteers who are reliable, equipped, and ready to help you bring about BIG change for the better.
If you're ready to ditch the stress and harness the power of people to fuel your good work, you're in exactly the right place!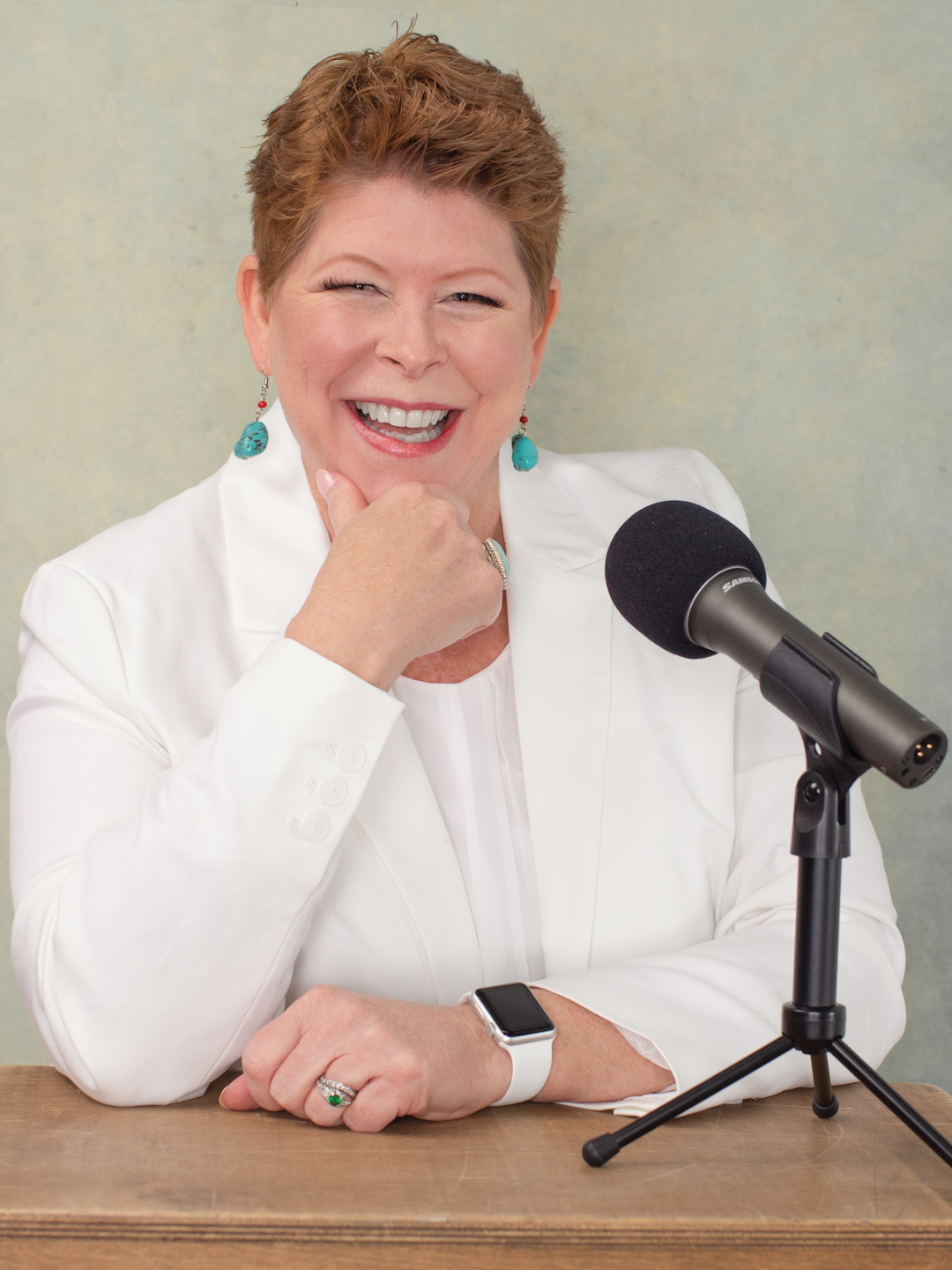 Contact Us
Have questions or suggestions for the show? Email us at wecare@volpro.net.
Rate, Review, & Follow Us on Apple Podcasts
If you love the content Tobi shares on the Volunteer Nation podcast, consider rating and reviewing the show! This helps us reach more people – and help more good causes just like yours – successfully engage enthusiastic, dedicated volunteers with less stress and more joy.
Click here, scroll to the bottom, tap to rate with five stars. Then, select "Write a Review" and let us know what you loved most about this episode!
Also, if you haven't done so already, follow the podcast so you don't miss a thing. Follow now!
Subscribe to ProNews: Our Weekly Resource Roundup
If you'd like to stay up to date on all new podcasts, blogs, freebies, and deals posted on our Tobi Johnson & Associates and VolunteerPro websites, subscribe to our weekly ProNews newsletter.
Every Wednesday, we'll send you a digest of our freshest content, plus a bonus! Once you confirm your subscription, you'll get our [Free eBook] The New Volunteer Manager: The First 90 Days.